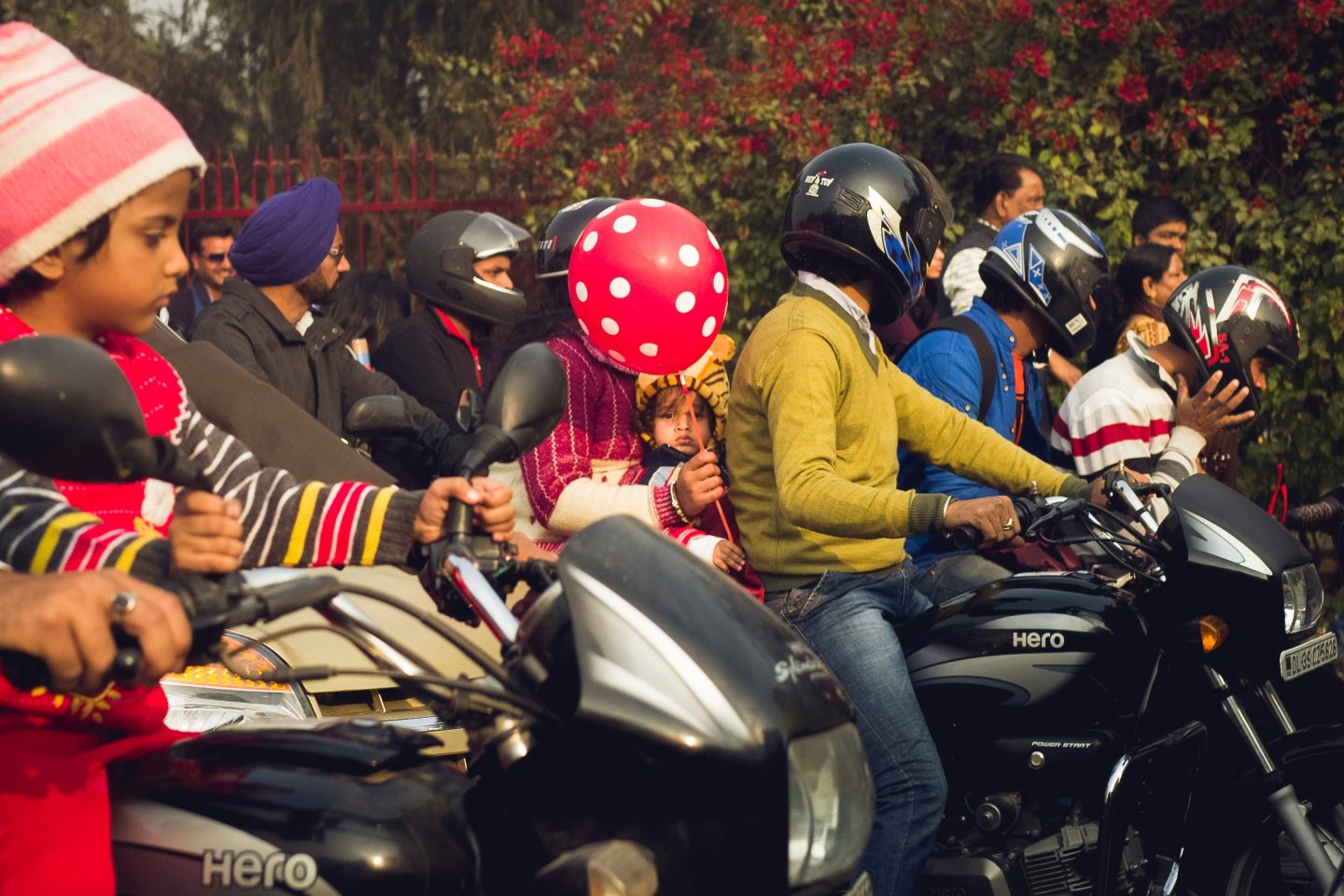 Photo by Mike Stezycki on Unsplash
How do we present the Gospel to Asian people who have lived for generations in an honour-shame culture?
The communal aspect of religion has a significant influence on a person's response to the Gospel, notes Ajith Fernando, Youth For Christ Sri Lanka's teaching director. He was speaking on "Making Disciples in Asian Cultures" at this year's Our Daily Bread Ministries' Christian Ministry Workers Seminar.
There are three value systems of dealing with sin: Guilt and forgiveness, honour and shame, fear and liberation.
In Asia, actions are evaluated on how they affect the family rather than whether it breaks God's law.
Traditionally, the Gospel has been shared via the guilt-forgiveness (or guilt-innocence) model, a mostly Western concept that emphasises a deity who judges the individual on whether he or she has broken the law, Fernando said. The fear-liberation paradigm refers to a belief in spirits and the supernatural that can cause harm if one goes against the norm. 
However, in Asian cultures, actions are evaluated on how it affects the family or community rather than whether it breaks God's law.
Fernando gave several tips on how to make Christianity relatable to people around us in Asia: 
1. Show that Christ is a substitute for our shame
Christ carried our shame to the cross (Hebrews 12:2), where He was tortured, spit at and mocked. Yet, His last words were a triumphant: "It is finished" (John 19:30).
In Asia, most other religions have a stronghold over society. Spiritual beliefs are carried across generations. A person may be ostracised from his or her family if they become Christians, as their conversion is seen to dishonour the family's identity.
Fernando suggests that church leaders must show that, like Jesus, though there is earthly shame for their faith, the new believer will be honoured for their decision one day (Romans 8:18, 2 Corinthians 4:17). 
Church leaders must show that God honours those who believe in Him.
And even today, God honours those who believe in Him (Romans 9:33, 1 Peter 2:6). 
Citing Indian Christian missionary Sadhu Sundar Singh's experience of being excommunicated from his family, Fernando said that "the nearness of God compensated for what he lost from his family". 
One can also learn from Paul, Fernando said. Honour was likely a very important attribute to him as illustrated by how he even murdered Christians in his zeal for Jewish laws. However, in the book of Philippians, Paul talks about all the honour he had as a Pharisee, but after his conversion to Christianity considers his past as "rubbish" compared to the "surpassing worth of knowing Christ" (Philippians 3:8). 
2. Welcome believers into the family 
If a convert is rejected by his or her usual community because of their faith, Christian brothers and sisters must assure them of the new honour they have as a child of God, adopted into his family (Ephesians 1:5). 
The Bible also reminds Christians that every believer is a member of Christ's body (1 Corinthians 12:27), Fernando pointed out. No one journeys alone and as people whose primary calling is to be a spiritual parent to others (1 Thessalonians 2:7-8), Christians have to be there for our fellow kin (1 John 4:21). 
"However prominent God may have called us to be, investing in individuals is a priority."
"However prominent God may have called us to be, investing in individuals is a priority," he said. "As we keep progressing in ministry, one of the things we have to do constantly is to give up – giving up things so that we can spend time with people."
Spending time with people is also beneficial for a Christian's spiritual and emotional health, he added, as it helps to develop strong bonds with others. 
"One of the safeguards in life is the security of a few good friends. And the people we invest in can be these people. So when you have deep relationships, it's a source of security in your life. And if you don't have that kind of thing, you become insecure, unhealthy people," Fernando said. 
3. Make it known that sinning is not just a matter of right and wrong. It is shameful.
If a believer has sinned, instead of condemning their behaviour according to biblical laws, fellow Christians should inform them how their action will cause them to lose their spiritual credibility among the community (1 John 1:8-10).
Unless one repents, the coming judgment for their nonchalance towards sin will bring shame (Luke 12:16-21, Luke 16:24).
The honour gained from denying sin for the sake of their pride is also shallow and temporary (Mark 8:35),  especially since nothing can be hidden from God's eyes (Luke 12:2-3). 
4. Honour a repentant brother or sister 
If a fellow church member thinks they will embarrass themselves by confessing their sin, it is important to affirm their courage for doing so instead, said Fernando.
He gave the example of the parable of the Prodigal Son (Luke 15:11-32), who came back home in remorse (Luke 15:21) after running away from his family and squandering his inheritance. Instead of berating him, the father ran towards his son and joyously embraced him. He organised a huge celebration and presented his son with the fattened calf to commemorate his return. 
"Acceptance and hope from Christians help erring ones to believe they can make it," said Fernando.