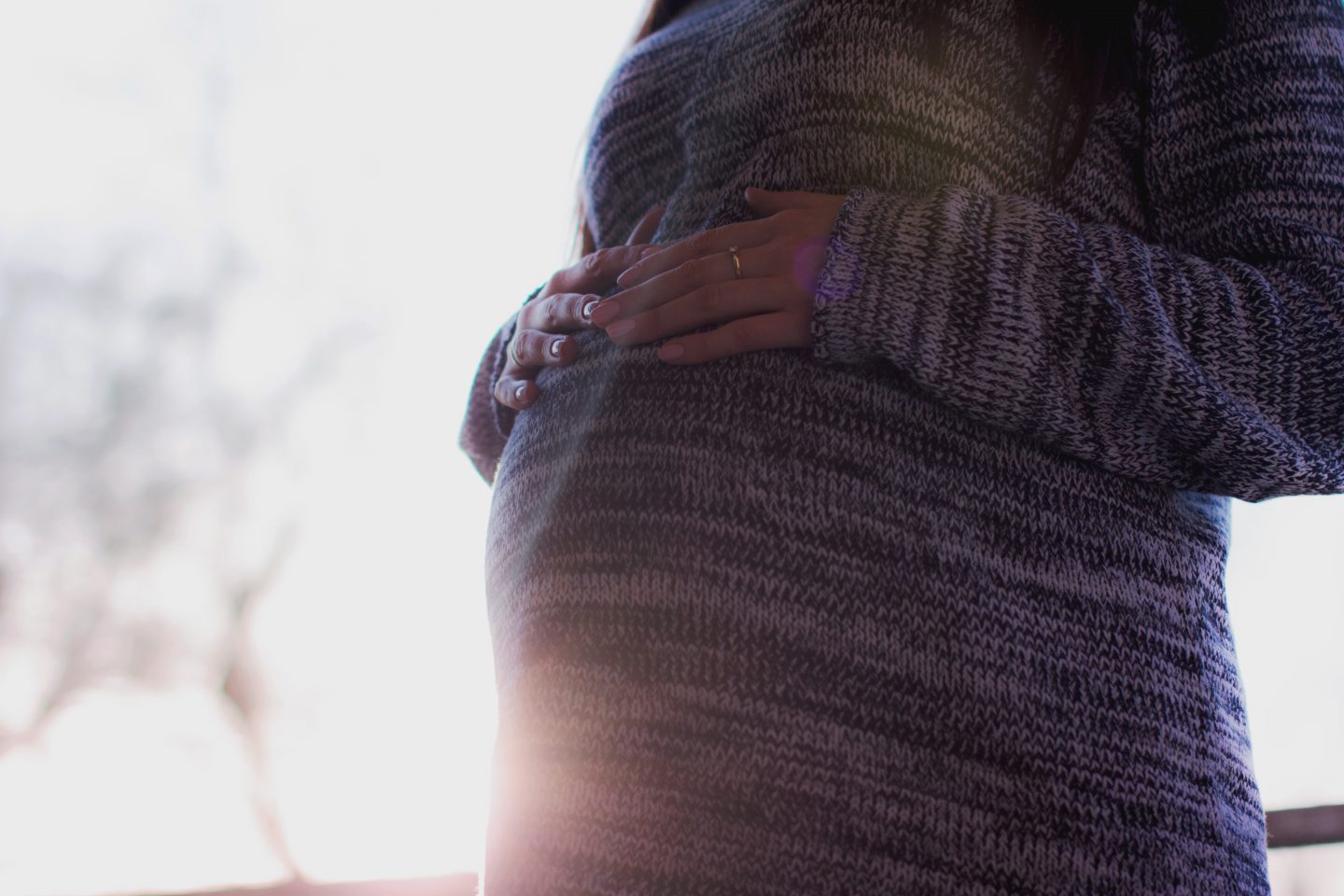 Photo by freestocks.org on Unsplash
The year was September 1974. "Congratulations, you are going to be a father!" the doctor broke the news.
"That is one piece of good news," Abraham said as he turned to his smiling wife. "Oh really, I am pregnant?" Margaret exclaimed with joy.
The young couple were thrilled to learn that Margaret was pregnant with their first child. For weeks, she had been experiencing morning sickness and vomiting, a typical symptom of pregnancy. The visit to the clinic that day confirmed their suspicions.
But a couple of weeks later, Margaret had rashes and swollen lymph nodes behind her ears and down the side of her neck. A high fever invaded her body too.
After various tests, the obstetrician confirmed that she had rubella (German measles) and urged: "Margaret, it is better to abort the baby now because the rubella is quite strong." 
"What? I don't want to abort now!" Margaret responded.
The doctor explained: "The second test showed the rubella titre is very high and extremely detrimental to the foetus. It would be crazy not to abort now as the baby could be deformed, disabled physically and intellectually." 
Margaret's heart sank upon hearing the possibilities.
"And the baby could have brain damage resulting in blindness or even deafness," the doctor emphasised further.
By now, Margaret was in total shock and did not know what to do.
Daring decision
From the age of 14, Margaret had tried to live her life as a journey one must travel with a deep consciousness of God. She had gone through challenging times, and could not and would not agree to the termination of a precious little life inside her.
Was she fearful and anxious throughout those months of her pregnancy? How would she cope, if … ? Did she have what it would take?
She prayed fervently, passionately, to God for whom nothing was too difficult and all things were possible.
He was blue and not breathing. She pleaded: "O God, let my son live and not die!"
Over time, faith and peace arose as fear left.
Her mother was a medical doctor practising in Singapore. She suggested having the baby there, where she could call upon the best obstetricians, paediatricians and other specialists that might be needed to attend to the baby and Margaret.
In April 1975, both Abraham and Margaret made the trip as the baby was due on May 31. However, on April 22 – 40 days early – Margaret went into labour.
At approximately 2.45pm, their first child, whom they named Mark Anand, was born.
He was blue and not breathing. His lungs were underdeveloped. As the delivery room staff worked desperately to stimulate and assist the 2.5kg newborn to breathe, Margaret pleaded: "O God, let my son live and not die!"
Her prayers were answered after what seemed an eternity. The baby was rushed to the neonatal intensive care unit, where he was put into an incubator for 14 days.
Most of his organs were still immature, and he was heavily jaundiced and needed two complete blood transfusions.
Hospital visits were a regular feature over the next 12 months, but the baby managed to recover. As a toddler, he looked normal and was able to see and hear!
Knowing he had been oxygen-deprived at birth and could have suffered inflammation of the brain that might affect his learning abilities, Margaret spent time teaching him the alphabet and numbers. Within several months, both she and Abraham were relieved to observe that Mark was a quick learner!
The only symptom of the traumatic pregnancy and the baby's premature birth was slight hand tremors when Mark engaged in fine motor tasks.
In the middle of 1978, the year he turned three, Margaret experienced assurance from her regular early morning devotional time that God had protected her first baby while he was in the womb. (She was then pregnant with her third child.)
More than two decades later, in 2000, Margaret pondered over two Scripture verses with regard to Mark's destiny:
"Before I shaped you in the womb, I knew all about you. Before you saw the light of day, I had holy plans for you. A prophet to the nations – that's what I had in mind for you." (Jeremiah 1:5 MSG)
"God put me to work from the day I was born. The moment I entered the world He named me. He gave me speech that would cut and penetrate. He kept His hand on me to protect me." (Isaiah 49:2)
Life is not only about us, but seeded in each life are generations to come.
Mark was, by then, a lawyer. In obedience to God's call, he founded Kingdomcity in 2006 and is leading that church in multiple nations, continuing to impact thousands of lives.
God's ways are higher
Margaret's verdict is: "Choose life so that you and your children will live." (Deuteronomy 30:19 MSG) "Make sure you tell your children, and your children tell their children … Don't let this message die out." (Joel 1:3)
God has a precious specific plan and purpose, filled with hope and a good future for each human life He creates. The Bible says: "I know what I'm doing. I have it all planned out – plans to take care of you, not abandon you, plans to give you the future you hope for." (Jeremiah 29:11 MSG)
We have no idea what God has in store for each life, but we have no right to rob anyone of his destiny.
God is the source of every good and perfect gift. As we trust in Him with all our hearts, obey His voice and His Word, acknowledge Him in everything, God will guide us through life.
Life is not only about us, but seeded in each life are generations to come.
It is God who creates and gives the breath of life, and only He has the right to determine its end.
What grows has life! Babies grow from stage to stage in the mother's womb for 40 weeks. Celebrate and choose life. 
This article was written for and published in Asian Beacon, December 2016-January 2017 issue. Edited and published with permission from Asian Beacon.