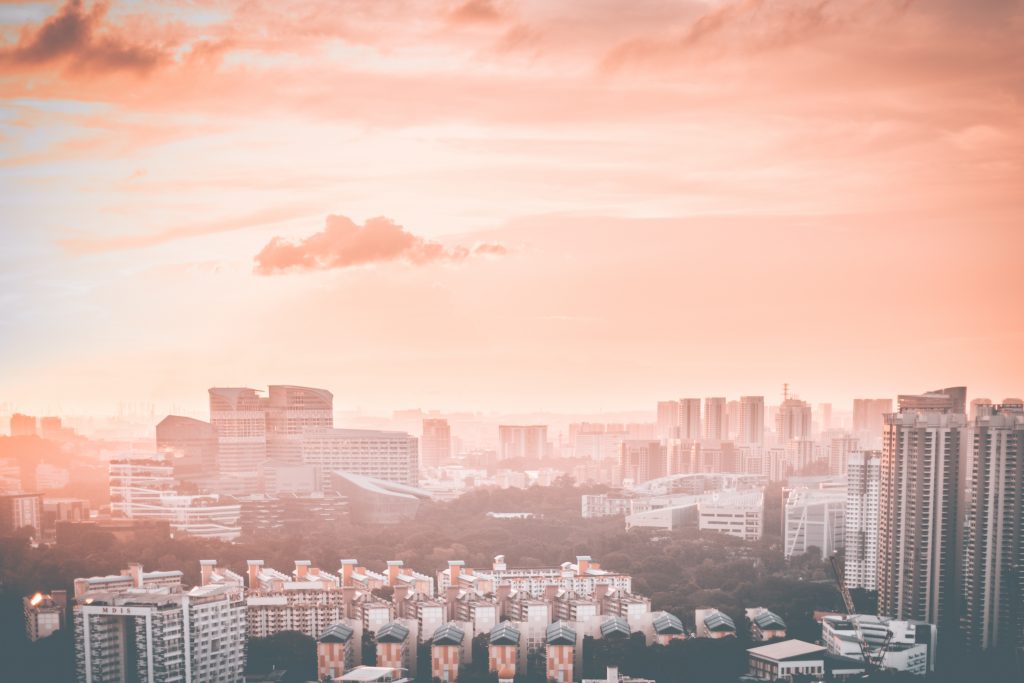 Dhruv Deshmukh/Unsplash.com
"Seek the peace of the city where I have sent you, for in its peace you will find your own." Jeremiah 29:7
For 12 years, Dr Ash Barker called Bangkok's biggest slum home. He lived in a two-storey wooden house built on a swamp like most of the 100,000 people in Klong Toey, a one square mile (1.6 square kilometre) space bordering the Chao Phraya river. The Christian activist had moved there with his family in 2002, after years of urban missions work in Australia, "to embed ourselves in the lives of that community, to see change from the bottom up".
The Barkers taught the local kids, found employment for the children's relatives, and planted churches. But while their work bore fruit, Dr Barker says the overall picture wasn't getting any rosier. Around the world, many slum dwellers still had no land rights, and there was a dearth of Christian leaders who could "speak up on behalf of the communities themselves". One in six people lived in urban slums, and the number was growing by a million a week.
"I realised no matter how many people like myself move into slums, it was not going to change the situation," he said.
"We ran a thing called the International Society for Urban Missions," he added, referring to an organisation he helped launch in 2012. "A group of Christians talking among ourselves about what to do about slums and urban poverty, how do we engage cities. But it did feel after a while that we were just talking amongst ourselves."
Today, that dialogue is finally set to take place beyond the church walls, even as international organisations and governments grapple with the prospect of half the world's population living in slum neighbourhoods by 2050.
For the first time, the United Nations is asking faith communities for their views on urban issues. This comes as part of the New Urban Agenda (NUA), a road map setting out global standards for urban development for the next 20 years, published following a major summit in 2016.
A new phase
According to those involved, religious organisations previously had "limited participation" in fora like the 2016 summit, leading to what some call a "lag in understanding".
But with the new consultations, faith-based communities can now participate more actively in the process, for example by organising UN-approved conferences on issues related to the Agenda, and bringing their views to summits like the World Urban Forum in Kuala Lumpur in 2018 – the next milestone in the NUA process.
"I think the struggle is a lot of Christians just don't understand why Christians would be involved in engaging the UN," Dr Barker said. "Some of it is awareness, they're just not aware of what's going on in the world. And I think there's a theology piece here – that people's theology is: 'How do I get people to church, get people to heaven', rather than, actually: 'Heaven is coming to earth and the church is to be a sign or foretaste instrument of God's coming Kingdom in a place.'
"We're going to be there, we'll have our agenda and we'll have all that stuff presented publicly saying: 'This is what the Christian global evangelical community that we represent is working towards'," added Dr Chris Elisara, founder of the World Evangelical Alliance's Creation Care Task Force, a group that works with the United Nations and other international agencies to represent the Christian community.
Before the summit, Dr Elisara and his colleagues took part in a three-year consultation process run by the United Nations Human Settlements Programme, or UN Habitat.
"Chris did an amazing thing to get us at the table," said Dr Barker, who met Dr Elisara at a conference in Peru and works with him on urban issues. "We really feel that if the world is to be sustainable, if cities are to be the driver for that, then faith communities need to stand up.
"I can't think of anything more important than to be able to mobilise urban Christian activists, leaders, scholars to try and find some solutions and let our voice be heard."
The Urban Shalom Forum
In November this year, over 50 Christians met in Singapore to continue that conversation. There were students, urban planners, architects, public servants, social entrepreneurs, people from different countries and backgrounds, all with different views on the future of cities.
Dr Barker and Dr Elisera helped organise the event, the Urban Shalom Forum, alongside the Singapore Centre for Global Missions (SCGM). The forum was part of a wider UN-sanctioned multi-faith event featuring representatives from various religious communities.
"This was a prayer answered," said SCGM national director Lawrence Ko, whose organisation focuses on urban missions and reaching out to cities in Asia, among other things. "We had just said we wanted to be involved with the UN, and this was a great opportunity for Singapore churches."
The city-state's reputation as an ethnically-diverse finance and trade hub made it a perfect choice for host, Dr Elisara said, referring to Singapore as potentially a "core part of the Urban Shalom network".
The Urban Shalom movement seeks to bring God's peace to cities, echoing Jeremiah 29:7.
The Urban Shalom movement seeks to bring God's peace to cities, echoing Jeremiah 29:7.
"We're to participate in building with God," Dr Elisara said, "because we've been saved and brought into His Kingdom. So we do what we can to help make cities, towns, neighbourhoods reflect God's shalom."
At the forum, participants heard from urban experts and broke up into groups to discuss issues ranging from healthcare to the use of technology in helping the urban poor.
"We may be talking about similar things, about urban planning, but people are coming from very different perspectives," said participant and Master's student Belinda Wong. "For example, as Singaporeans we are very practical, very utilitarian, where everybody is about things like budget, how we can most effectively make use of our resources.
"But the Americans are really thinking about communities and how to help the marginalised, and a lot of issues are based upon their history and their culture."
Wong, the youngest participant in the group, flew back to Singapore from her college in Zurich just to attend the forum.
"Being here has been like a dream because I always found a tension between wanting to serve in church and wanting to do well in my passion for urban planning and studying about cities," she said. "I'm encouraged because it shows that people are actually thinking about these issues practically and holistically rather than seeing it as separate from our faith, and I think that's what makes God so real."
For the organisers, the recent developments at the UN presents a unique opportunity for the community to be heard in a global process. But therein also lies an urgent need for more urban Christians to be involved.
"While we do the frontline work, we also need to develop more urban leaders who can respond compassionately and innovatively, with resilience to do it over the long term — qualities that are really important for Christian leaders now," said Dr Barker.
"Many Christians only see their ministry to God when they are a dedicated Bible study leader or cell group leader," Pastor Ko said. "They need to see that whatever they're doing, designing or planning has an impact on society and the environment. That's where faith and vocation integrate.
"Jesus didn't come to say: 'Believe in Me and you'll be saved' – full stop," he added. "He did a whole wide spectrum of ministries. It's a holistic gospel – the whole person, the whole kingdom, for the whole world."