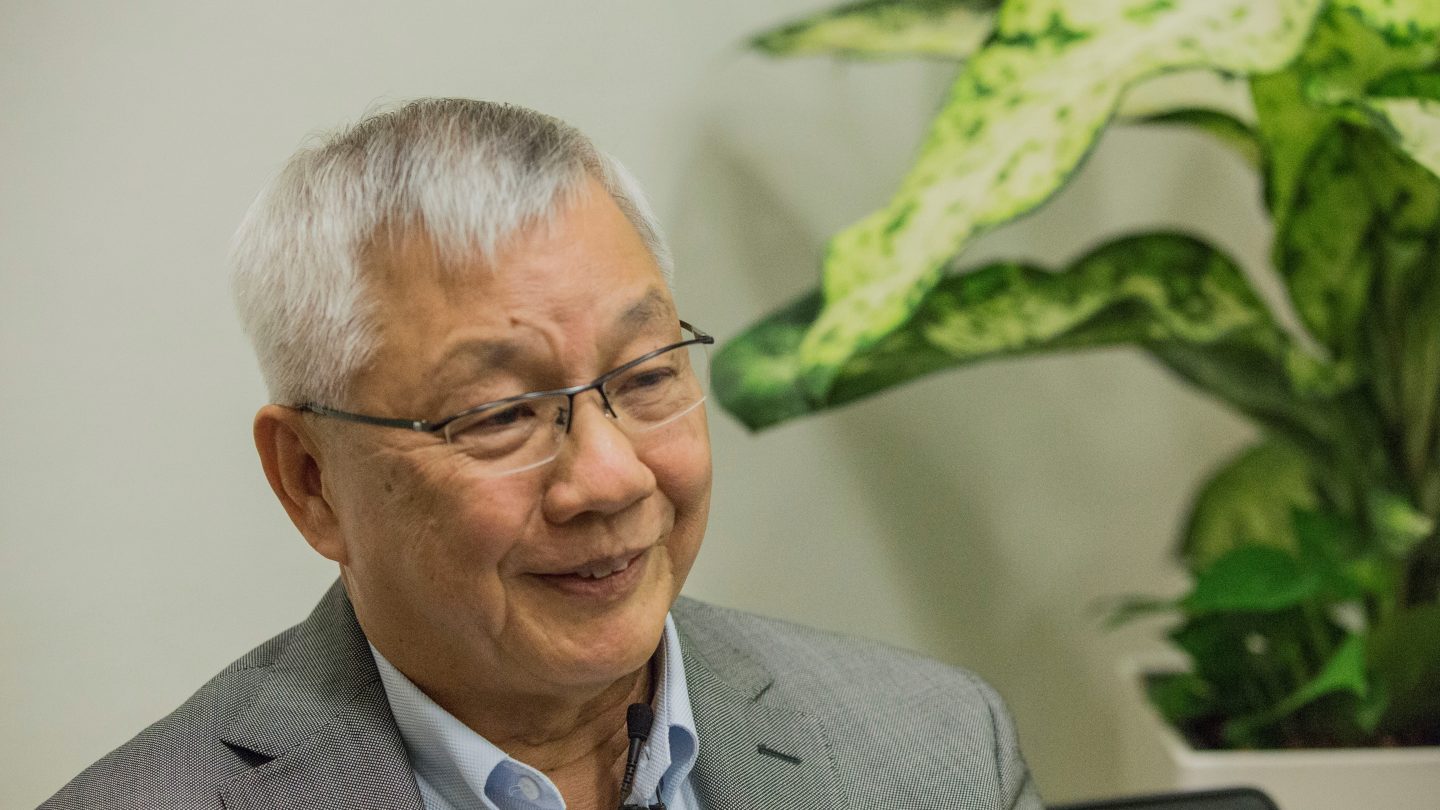 At 70 years, Datuk Edward Ong, founder and director of the Sutera Harbour Resort in Sabah, comes across as a stately gentleman, kindly and humble.
While many would pepper their speeches with a verse here and there, Datuk Ong recites impressive chunks of verses and even whole chapters from the Bible effortlessly and frequently as he speaks.
He is soft-spoken but speaks with loud conviction and a quiet confidence. A confidence in God that can only come from much time spent in His presence and schooled in the Word.
But if you go back 30 years, you would have met a very different man.
Arrogant, proud and argumentative – that is how Datuk Ong describes his old self. However, an encounter with God in 1989 changed all that.
Stirred in the heart
He had walked into church with his family because his sleep had been greatly disturbed by visions of various idols and gods – as well as dreams of a man dressed in white.
Over a three-day period, he slept a total of just six hours. While looking for reading material during his wakeful moments, he came across the Bible at a corner of his cupboard, and the first couple of verses of Isaiah 43 jumped out at him.
"If God closes the door on corruption and you pay to open the door … you will get more trouble! Do you need to bribe God for blessing?"
For 22 years up till that moment, he had resisted a Christian colleague's sharing. Now, he was ready to seek more.
He was directed to a church that met at the former Meridien Hotel. He recounts: "The visiting pastor who was preaching invited people to the front. I did not know what an altar call was; I saw people walk up, and I just followed.
"At the front, the pastor prayed over me, I fell flat and laid on the floor for almost an hour. I couldn't get up and was sobbing. When I finally stood up, I felt like I had offloaded a thousand tonnes from my shoulders. I felt relieved."
A changed man
The genuine change within his heart radiated outwards. The change was totally out of character and baffled those who worked with him.
"For the next six months, my office did not hear my voice. I used to be hot-tempered. Arrogant. You would hear me scolding people all the time! But from then onwards, it was all quiet," he tells Salt&Light.
"I also used to argue with my (late) father, but they did not hear any arguments after that."
That complete turnaround was enough to convince both his personal secretaries of the powerful saving grace of God. Within three months, they too gave their lives to Jesus. "They know me well and saw the change."
Back in the 1970s and 1980s, Datuk Ong's family company, OCK Group, was riding the wave of the construction boom and they had built numerous landmark projects including the Singapore General Hospital, as well as Orchard and Somerset MRT (Mass Rapid Transit) stations.
Recalling the way things were in his industry, Datuk Ong says: "We were very issue-driven and did not have people in mind. We just did what we need to do, and when we had to bully someone, we would."
However, that would all change. It would no longer be business as usual.
The company that God built
Datuk Ong struck out on his own and went to Sabah, East Malaysia. With God now at the helm of his life, he built his company and established it firmly on God's precepts.
It was also in Sabah that he made a name in resort development, an altogether new business area. In the State capital city of Kota Kinabalu, Datuk Ong built the iconic Sutera Harbour Resort.
Despite initial difficulties, he was resolute in obeying God and the principles laid down in His word.
"It was unthinkable for me to borrow US$300 million dollars and go to Sabah. I did it all because God had given me a vision.
"Sabah at that time was the most backward and corrupted place. At every level you had to pay a bribe. A business leader told me not to be naïve, that that was how business was done and that was what I should do as well.
"I said no. I refused to pay the bribes and, of course, we had many challenges."
Despite not compromising, Datuk Ong was able to overcome each challenge that arose.
"For me, when God closes the door, just trust Him. If God closes the door on corruption and you pay to open the door, you will get more trouble! Do you need to bribe God for a blessing?
"If you want success, you should focus on Joshua 1:8 – that's the promise of God. If you go to Harvard or MIT to get a PhD, they can't promise you success. But the word of God says if you meditate on His word and believe in the principles, then will you have success and prosper."
Father of 1,800
At Sutera Harbour Group, Datuk Ong began to establish God's principles in his management and operations and the company became well recognised for its good human resource practices.
The company became the second biggest employer in Sabah, after the government. With 1,800 staff working for him in Sabah, Datuk Ong was a father figure, taking a keen interest in his staff affairs and speaking into their lives.
"We are not here just to make money, we are here to bless the nation. When we leave the place, this place must be better off than when we arrive."
"My staff would ask me to pray for them, and I'd say, 'Sure, no problem.' I would pray for them if they asked me to, even if they were of another faith. I always tell my staff that prayer is free and priceless."
Sutera Harbour Group's five basic core values are: Integrity, passion, creativity, customer focus, professionalism and community service.
"These are neutral values, but they are derived from Kingdom principles. When you show people love, nobody can deny the goodness. I think it's both the walk and talk.  That's the greatest influence when people see how you both walk and talk. They will see the difference."
"We are not here just to make money, we are here to bless the nation. When we leave the place, this place must be better off than when we arrive."
Rooting for righteousness
For Datuk Ong, standing on the word of God also means standing up for His righteousness.
His company has a charity department that sets aside funds to help the poor especially to raise money for legal fees. This is to champion righteousness for those who have no means to seek redress. 
"When God allows you to face unrighteousness, we must not say it's none of our business. Being silent is not indifference but it is consent. Upholding righteousness is a sacred responsibility and concerns everyone on this earth. This is how God created us."
For his contribution to the economy and the people of Sabah, he was conferred his Datuk title by the state's Governor in 2001. Datuk Ong is how most would address him ever since.
Read here for the story of how Datuk Ong declared victory over the dark moments of his life.
Datuk Edward Ong's favourite quotes:
"The way we live is the consequence of the size of the God that we believe in."
"Trials in life are mercies in disguise."
"When encountering obstacles, remove the obstacles, not reduce the vision. Never reduce the vision to fit the obstacles."
"God has given visions to all. It is up to the individuals to step out in faith to crystallise the vision." Proverbs 29:18
"The ultimate goal in the marketplace is to glorify God. Our work is defined by our worship, distinguished by our walk and directed by His Word." – Rev Edmund Chan