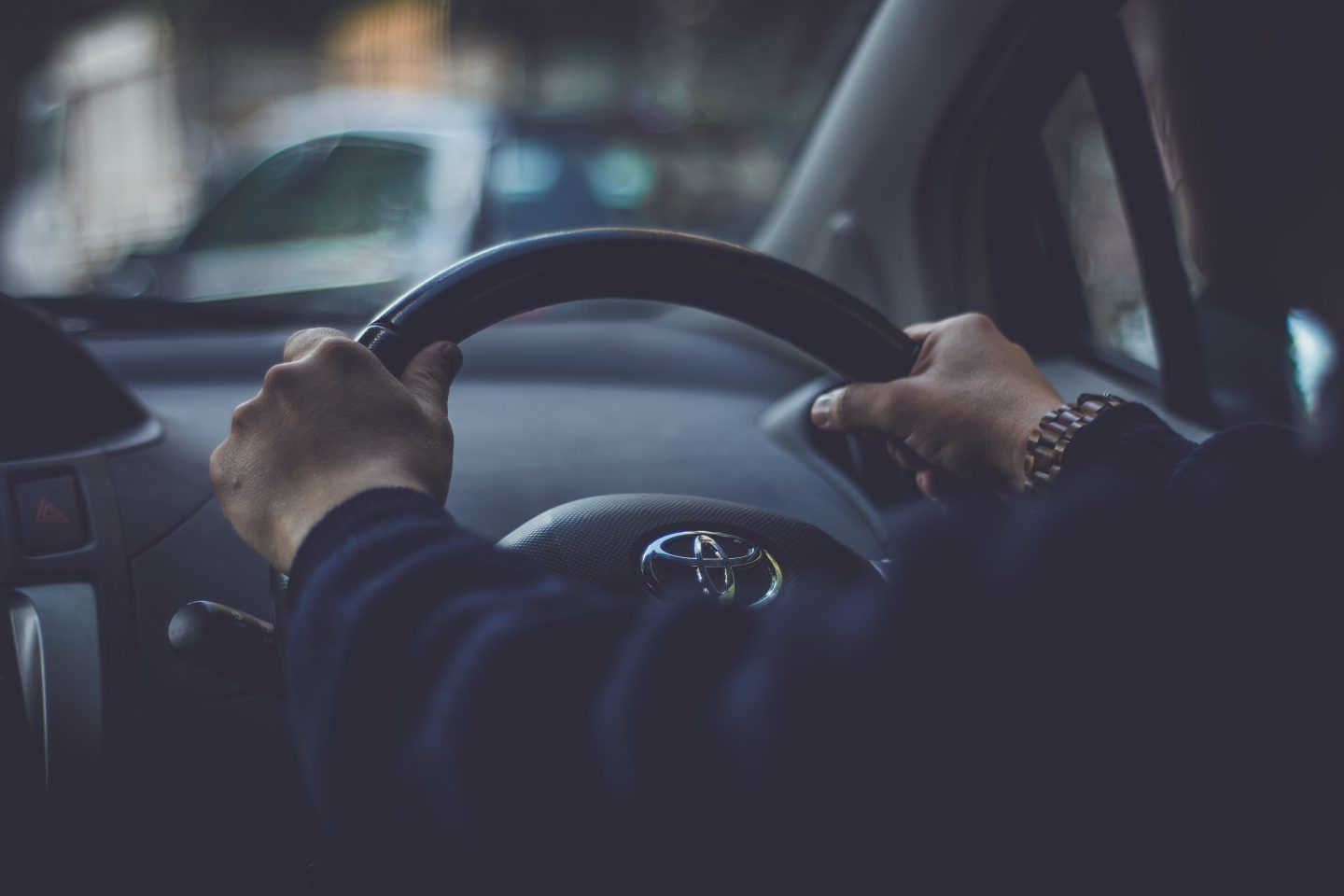 Simone Acquaroli/Unsplash.com
I am a Grab car driver. It took some time for me to get used to the idea, coming from a realtor sales background where I was earning more.
But now I love it.
The flexibility allows me to attend bible study classes and volunteer my time at a centre for the elderly in Chinatown, where many of the regulars have dementia.
When I drive, I have gospel music playing softly in the background and, in between passengers, I sometimes have my earphones on, listening to sermons.
One that made an impact on me was a Ravi Zacharias message, which encouraged believers to begin each day with a half hour of prayer and surrender, asking God to speak to our spirit.
The next morning, I prayed that prayer for the first time, not thinking much of it afterwards.
Later that day, I received a call. It was from a passenger who had taken my car from the Resorts World casino a couple of months ago. We had chatted along the drive and I had urged him to stop gambling. He had kept my number and now he was calling because he needed someone to talk to. He was staring bankruptcy in the face and entertaining thoughts of suicide.
We spent hours talking that day and many days afterwards. I shared my faith, and he eventually started going to church. Accepting the Lord gave him the courage to go through his bankruptcy.
Prayer changes things
Shortly afterwards, I prayed the same prayer.
At lunch time that same day, I received a call. An acquaintance needed some business advice related to my old job. In the course of the conversation, she unexpectedly confided that she had gone through a rough relationship from which she was still hurting.
I shared the Bible with her and we prayed. We spent many days meeting in public places, sharing the Word and talking about God. Eventually she, too, became a believer and was able to view her future with hope and peace.
By this time, I can tell you I was a bit scared to pray the prayer. Once may have been a coincidence, but twice was uncanny. No way could it have been coincidence!
God had been able to use me, a humble Grab car driver, to share His message of redemption and hope. But I don't mind telling you it was not easy to journey with the troubled brother and sister.
So it was with some trepidation that I prayed the prayer for a third time.
That day was normal. I had spent a full 10 hours driving passengers and keeping company with Ravi Zacharias and David Pawson.
By 11pm I was tired. As I was about to click off the Grab app, another ride flashed. It was a request to go from Sengkang to Toa Payoh, where I live. I sent up a quick prayer, thanking the Lord for this last client who was taking my route home.
A middle-aged woman boarded my car. She was quiet the entire trip, possibly listening to the gospel music playing softly in the background.As we were about to reach her destination, she leaned forward, saying: "Would you like to help in my ministry?"
She explained that she had just scrapped her car and needed some driving assistance to collect food for the needy elderly whom she fed weekly. They lived in low-income Toa Payoh rental flats. Some did not get along with their families, while others were living in abusive homes.
It sounded rather like a scam to me. But then she named the centre which supported her ministry, sponsoring the food she distributed, and – lo and behold! – it was the same elderly care centre I was volunteering in!
We spent some time talking about her ministry and ended the conversation with prayer. It was clear: God was calling again!
Giving and receiving
The woman, Adalena Koh, was a housewife who has been caring for the needy in her neighbourhood for years. She has been distributing fresh fish and vegetables weekly to over 200 elderly with the help of sponsors.
The residents around blocks 15 and 31 have come to know her well. Every six months, she organises a hair-cutting and feet-washing session, but it is the camaraderie that the seniors come for as much as anything else. Between 150 and 200 people show up each time, and each even leaves with a goodie bag.
Adalena has become a trusted friend, once sitting with a female resident while she was in the throes of kicking her drug habit cold turkey. Another time, she rushed to the aid of a family whose mentally-ill son started hurting family members.
She also has a single mums ministry in Fernvale and a halfway house ministry in Punggol.
"God freely gave Himself to me and I need to give freely to others," said Adalena, who also conducts worship and testimony sessions at the home of two Toa Payoh uncles who came to know the Lord and now open up their flats for these weekly gatherings.
I have since joined her in her ministry, which we call the Toa Payoh Antioch Outreach. Every time we give out food or wash the cracked feet of a lonely elderly person, we simply say: "Jesus loves you."
I believe they can tell that we care.
As for me, I am still driving for Grab. If God can use a donkey, he can certainly use my car.