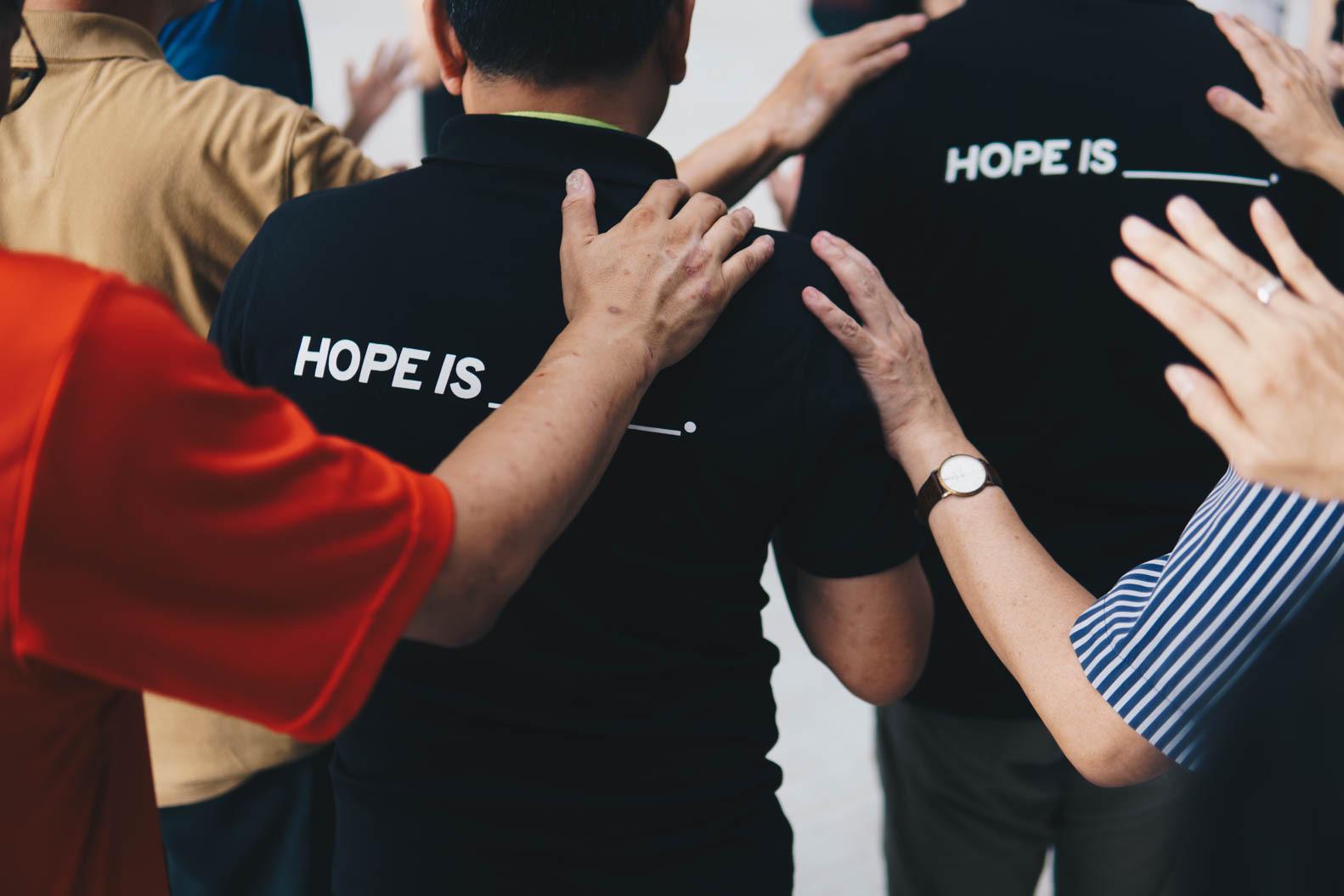 Let Your fire fall down: The mandate to watch and pray stands as final preparations are being made for this weekend's COH. All photos courtesy of Celebration of Hope.
This is the prayer of Bishop Rennis Ponniah, the Chairman of the Celebration of Hope, for the volunteers working in the National Stadium, the day before the three-day festival of hope kicks off.
Our great God and Father, we thank You for Your matchless love.
Our Lord said: "Abide in My love, and you shall bear much fruit." (John 15:7,8) So Lord, would You by Your Spirit make this happen.
We pray for the energy that comes from the Holy Spirit; the camaraderie that comes from the Holy Spirit; and the assurance that You multiply five loaves and two fishes. (Matthew 14:16-21)
Lord, this (the Celebration of Hope) is way beyond us – but we follow Your lead and we rely on Your faithfulness.
Father, we pray now that You will bless and protect each one. We ask now that each one will begin to experience the surging of the Spirit's power, the Spirit's joy, and the anticipation of a mighty harvest.
You are the God who reveals. You are the Shepherd who looks for the lost sheep. (Luke 15:3-7) You are turning our church and our nation around.
You are doing far more abundantly than all we can ask for or think of. (Ephesians 3:20)
We fix our eyes on Jesus. Help us put on the full armour of God (Ephesians 6:13-18) – especially the shield of faith. Thank You that we can see this through to the final, wonderful reaping of lives.
Father, we're praying for the wider body of Christians – that they are in touch with the people they're inviting, that seeds are sown, hearts are ploughed up.
Father we thank You for the gift of this space, this stadium. We thank You that You inhabit it – for Your dwelling place is with Your people.
We pray that all of them who work now in the Stadium – from 9 to 5 or way beyond – we pray that they might feel Your Presence. Thank You that for every problem that comes, wisdom comes from You – breakthrough comes from You.
So with our eyes fastened on You, and our heart beating for You, bless us in Your service.
It is our privilege to serve our great King, our Saviour, the Lord of heaven and earth.
We give You thanks as we commit each other to You.
In the powerful name of Jesus Christ our Lord, Amen.
The Celebration of Hope runs from May 17 to 19, 2019, at the National Stadium. Some rallies are fully booked, but limited tickets are still available at the door for the May 18 and 19 morning rallies. Visit https://celebrationofhope.sg for details.