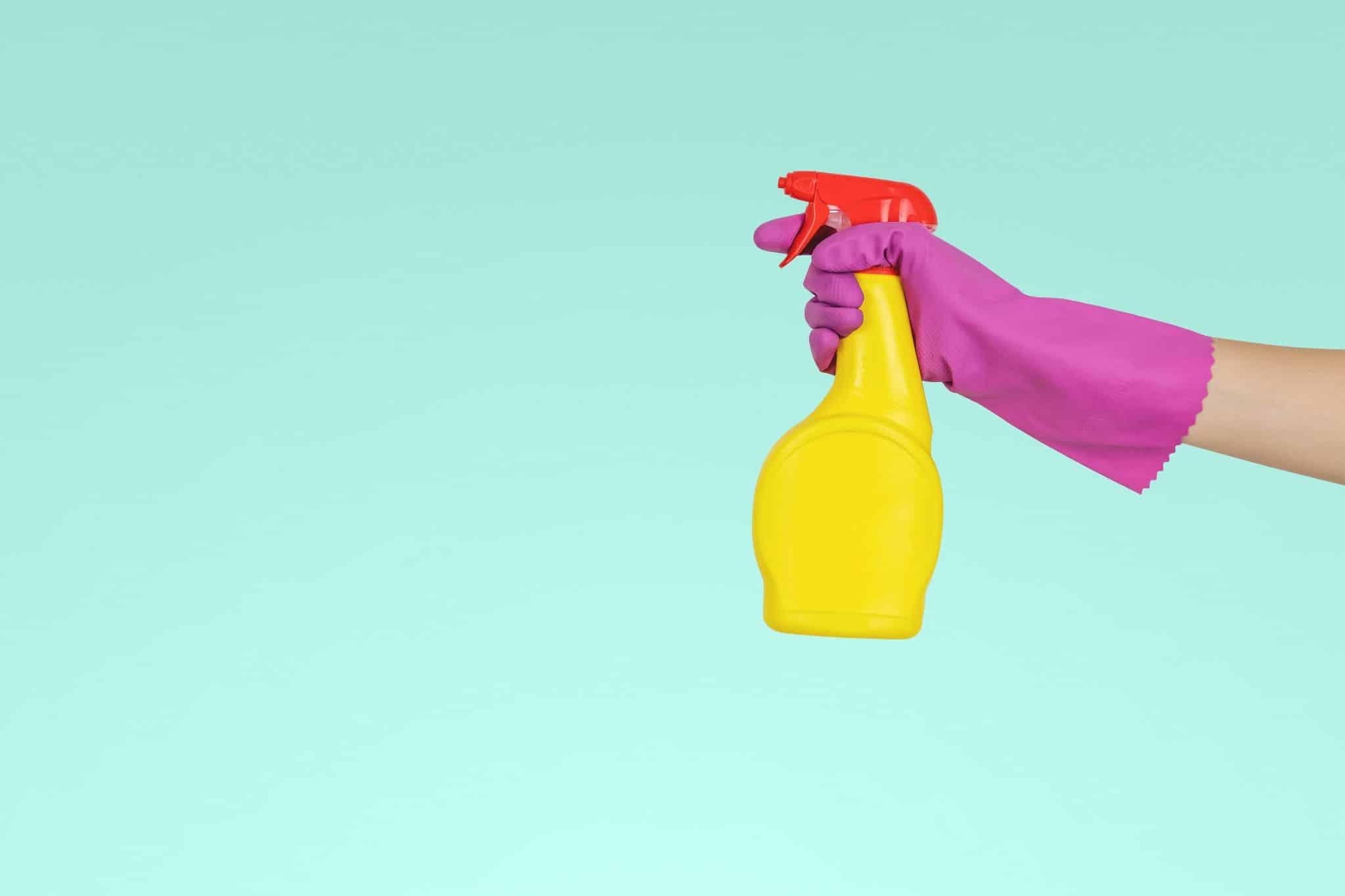 More than 200,000 foreign domestic workers serve in Singapore. Amidst the prevalence of dual-income households, job pressures and a rapidly ageing population, families' dependence on domestic helpers looks set to deepen further. Photo by jeshoots on Unsplash.
Lontong. Nasi padang. Hand-pounded sambal belachan.
The smells of authentic Indonesian curries, spices and coconut-laden desserts made up a large, memorable part of my childhood.
Since my father worked overseas five days a week, my mother worked nearly six days a week, and there was an eight-year gap between my older sibling and me, one of my closest childhood attachments was with our family's domestic helper.
While these gastronomic memories of hand-making ketupat, squeezing coconut milk from a sock and kneading ondeh-ondeh left beautiful imprints on my heart, I also remember the squalls of sobbing I heard late at night from our helper missing her four children, some of whom were my age at the time, and the shock of discovering as a 13-year old that our helper of 12 years had been repatriated back suddenly to her homeland for committing a criminal offence.
My second "mother" of over 10 years disappeared overnight. Her smell, her warmth, and all the aromas of her flavourful, rich cooking left with her.
I never got to say goodbye.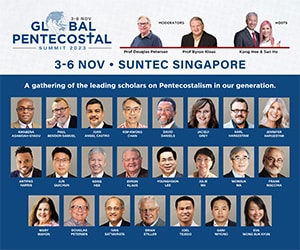 When my peers and I had our own children, nearly all of us asked ourselves the same question: Will I hire a domestic helper for my family?
To hire or not to hire?
While some of us might make the decision of whether or not to hire a helper based on experiences, strong personal opinions and values we hold, others might do so out of necessity.
In less than a decade, the number of foreign domestic workers in Singapore has spiked more than 25%. Today, every fifth Singaporean household has a helper. Over 200,000 foreign domestic workers serve in our land.
Amidst rising affluence, job pressures, a competitive societal culture, a prevalence of dual-income parents and a rapidly ageing population, families' dependence on domestic helpers looks set to deepen further.
Yet over the years, media interviews with agents, employers and helpers themselves have revealed complex sets of long-standing grievances, now further complicated by new challenges such as social media use.
"My domestic helper is a social media influencer. Sometimes she even takes videos of my kids. What do I do?"
"My helper asked to borrow money to help her family back home start a bakery. But I'm not sure whether they know anything about running a business."
"I know my helper needs a rest day. But with our stressful jobs, our kids' crazy tuition schedules on the weekends and my ageing parents, how can I let her go? When she leaves, I end up doing double duty. How to cope?"
There is perhaps no greater opportunity than the one in our own homes to practise love as God called us to.
Reports of domestic helpers borrowing from moneylenders, contaminating employers' food, abusing babies under their care and stealing make headlines from time to time. On the other hand, abuse cases involving employers mistreating their helpers emotionally, physically and even sexually are also not uncommon. 
Based on reading these different headlines and talking to peers, it's no wonder the thought of whether to hire a domestic helper can leave one with decision paralysis.
It must seem odd to our friends that Cliff and I live on a part-time, single income with no domestic helper. Of late, many young Christian couples have been asking us how we came to this decision.
I often share our personal journey but emphasise that, at the end of the day, the decision whether to have a domestic helper is an intensely personal one. There is no right nor wrong option. Rather, it is the position of our hearts which matters most.
Here are some questions to ponder:
1. Are you prepared to steward a life?
There is perhaps no greater opportunity than the one in our own homes to practise love as God called us to.
The Gospel calls us to love others as ourselves (Mark 12:30-31). Matthew 7:12 calls us to do to others as we would want others to do to us. In particular, Colossians 4:1 reminds us that, as those who oversee others, we have the responsibility to provide what is "right and fair, because you know that you also have a Master in heaven".
These sobering reminders reveal God's heart for the vulnerable. He calls us to remember how we ourselves would like to be treated by our Master.
How would I want to be treated? What would my employer's actions tell me about God?
Heartwarming stories like Valdez's, where her employers treated her like family, and empowered her to pursue theological studies, show us the tremendous impact that stewarding a life well can have on a broken life.
Today, we also hear stories of employers whose generosity and kindness have resulted in domestic helpers acquiring new skills, buying land, starting businesses in their homeland and in turn transforming the lives of their next generation. This is missions to the next degree.
In comparison, there have been cases where helpers are dismissed suddenly when employers discover a medical condition which might need expensive treatment. In one case, a 53-year-old helper was let go just three days before an acute surgery, resulting in her footing all her medical bills herself. These actions reveal that the helper was viewed purely transactionally. When she could not "deliver", she was disposed of.
In other cases, the lines may not be as clear. Some Christian employers might coerce their helpers to attend church for fear of negative influences if they loiter in public and justify their actions as being evangelistic in nature. Others may request for their helpers to care for young children so that they can attend church.
Are we willing to "do life" with a life directly under our own roofs?
In such instances, perhaps the key question we can ask ourselves is: How would I want to be treated? If I did not yet believe in Jesus, what would my employer's actions tell me about God? That He is loving and cares for me, or that He is strict and controlling?
Ultimately, we must be careful to examine our hearts and give an account to our ultimate Master in Heaven for how we reflect His heart.
As much as we encourage one another to "do life" with the household of God through our bible study or cell groups, might we be willing to "do life" with a life directly under our own roofs?
Like the Good Samaritan, might we be willing to walk the extra mile with a life under our care if the situation presents itself? (Luke 10:29-37)
2. Are you prepared to manage your expectations?
Hiring a domestic helper with the mindset that "my life will finally be filled with complete ease" is probably an unrealistic expectation.
Managing your expectations about what your domestic helper can or cannot do is key to a sustainable relationship.
In Deuteronomy 5:12-15, God sets out the commandment to observe Sabbath not only for His children, but for the servants too.
Verse 14 and 15 state: "Remember that you were slaves in Egypt and that the LORD your God brought you out of there with a mighty hand and an outstretched arm. Therefore the LORD your God has commanded you to observe the Sabbath day."
In Deuteronomy 5:12-15, God sets out the commandment to observe Sabbath not only for His children, but for the servants too.
His reminder to remember that they were once slaves in Egypt seems to call to remembrance the need to do to others as we ourselves wish to be treated. 
Over the pandemic, several households were caught taking advantage of helpers, who were encouraged to  work for two households as lines became blurred for various reasons. Helpers were enlisted to help with online baking businesses, among other things.
Yet, Proverbs 31:8-9 says: "Speak up for those who cannot speak for themselves, for the rights of all who are destitute. Speak up and judge fairly; defend the rights of the poor and needy." As believers, we are called to protect those who are vulnerable.
Today, if you are considering hiring a domestic helper, would you be willing to manage your expectations that she, too, needs rest days once a week, and that she too, can fall ill? Would you be willing to meet her needs and questions about life, including her children's schooling, her family's illness, her psycho-emotional needs? Would you be willing to subject yourself to the law of the land (Romans 13:1), even if you're tempted to self-justify your actions?
3. Have you clarified your values?
Clarity helps
Among my friends, I know of some who set firm boundaries for their helpers to only focus on cooking and cleaning. As busy workers with ailing parents, they know they need help.
They built a culture of respect towards their helper, as someone to thank, love and respect in their home.
They shared that their primary reason for hiring a domestic helper is for them to be able to spend whatever remaining time they have at home focused on spending time with their children, rather than busying themselves with household chores.
When they shared that with me, I saw their values of hands-on parenting clearly.
"We tell our kids, 'Aunty is not your maid for you to boss around.'" Rather, they insist on their children cleaning up after themselves, to ensure they are not over-reliant on their helpers.
Because this couple had clarity in what they valued – quality time with their children – they could draw boundaries, set realistic expectations and build a culture of respect towards their helper, as someone to thank, love and respect in their home.
Know Yourself
Yet, not everyone is able to do so.
For those raised in homes which mistreated helpers, the same unhealthy dynamics can easily play out in their current situations. In circumstances like these, a keen sense of self-awareness and even a certain degree of repentance and inner healing may be needed to avoid the same trauma being played out.
Manipulating a helper to work on her off-day to get extra pay, or raising one's voice to assert power may come as second-nature without much thought.
Since Cliff grew up in Canada, doing without a domestic helper was the norm.
My family does not have a domestic helper.
Since Cliff grew up in Canada, doing without a domestic helper was the norm. Understanding his values and culture helped me discover why he preferred to hire part-time help weekly instead.
For me, the incident of our long-time helper disappearing overnight left a traumatic imprint on my life. An incident of my falling face-down on hard gravel and bleeding heavily while being slapped because "your mother will kill me!" is also etched in my mind.
Seeing my previous helpers cry when they missed their children marked me.
In my work with vulnerable communities, my heart grieves for the gamut of challenges domestic helpers face – I know that hiring our own domestic helper would trigger too many painful memories for me. As such, it's a no for our family at the moment.
Everyone's Situation is Unique
The truth is, every one's situation is different. There is no right or wrong answer.
Ultimately, what is most important is whatever decision you make, let it be one you make peace with. Let it be one that glorifies God most.
If it is to hire a domestic helper, may He give you eyes to see each woman as a person made in His image, His imago dei, and not as a commodity used at whim. May He grant you the privilege to be a life-changing blessing as an employer to transform lives, and generations even, for His glory.
And if it isn't, may He grant you humility and grace to undertake all you need to, and glorify Him all the same.
---
RELATED STORIES:
"You will work in My household": From domestic helper to a servant in a church
"Whatever the law states, we must do better": Employers who cook for their sick helpers and pay for husband's airfare because "love begets love"
Who cares for the caregivers? 70-year-old Auntie Audrey does
If you have enjoyed reading Salt&Light...
We are an independent, non-profit organisation that relies on the generosity of our readers, such as yourself, to continue serving the kingdom. Every dollar donated goes directly back into our editorial coverage.
Would you consider partnering with us in our kingdom work by supporting us financially, either as a one-off donation, or a recurring pledge?
Support Salt&Light