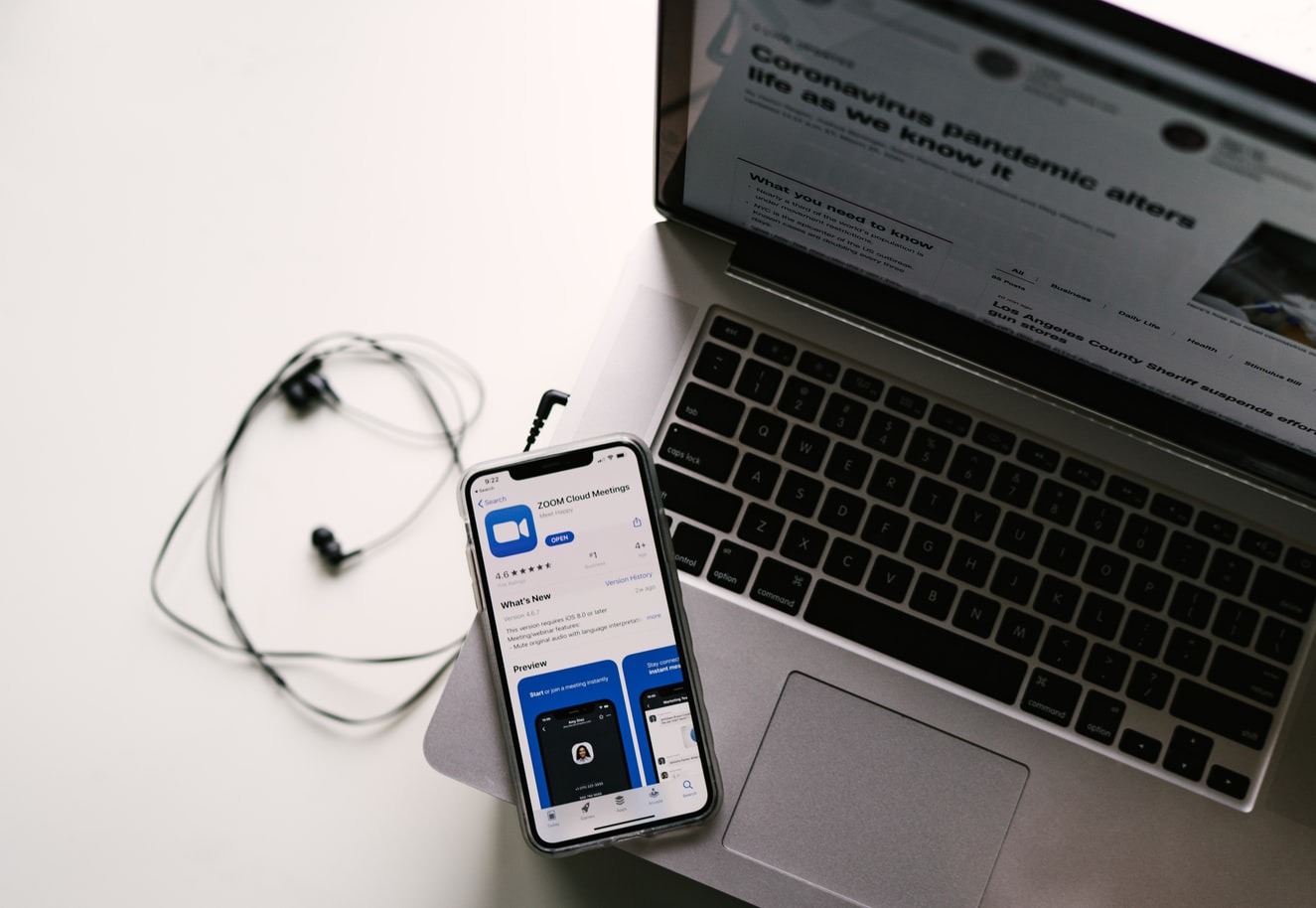 An Online Healing Room has been launched in Singapore and is open to anyone in need of prayer for healing. Photo by Allie Smith on Unsplash.
A woman working at the Marriott Hotel in the United States shared that she'd had surgery but still suffered pain in her neck and arthritis in her hands.
On the other end of the line, from Singapore, the caller prayed a simple prayer of healing for her. Immediately afterward, the woman reported that the pain was gone.
Another person in England with Stage 4 cancer was prayed for over the phone as well. Just two days ago, she reported that she was in remission.
Having witnessed God's healing in these and other situations, even through prayers sent via Whatsapp across continents, a group of believers got together to facilitate Online Healing Rooms (OHR) from Singapore. It was launched on April 5, two days before Singapore's Circuit Breaker restrictions took effect.
"God is neither limited by the length of our arms nor the distances crossed by oceans and time zones."
"The Online Healing Rooms was birthed out of a desire by a grassroots movement of believers from various churches who saw that times like these require the church of Christ to have a different means to love others, especially when physical proximity is no longer possible due to social distancing regulations," one of OHR's organisers told Salt&Light.
Like the core group behind this initiative – he did not want to be named, as "it is eventually ultimately God at work". 
He added: "We had always known that God is neither limited by the length of our arms nor the distances crossed by oceans and time zones.
"And Jesus' desire has always been for believers to model what He does to destroy the works of the evil kingdom and usher in God's Kingdom."
The sole purpose of their ministry is "to share Jesus' heart for healing and release life and freedom into the lives of those in need", he said, adding, "We believe that the Word of God is the ultimate and infallible authority on which we base our lives.
"We also believe that the ultimate command is found in Luke 10:27 – to love God with everything that is in us and to love our neighbour (including anyone in need) as we would ourselves."
Social distancing realities
OHR sessions are held every night at 8pm Singapore time, via a video conferencing app, and last for about an hour. A team of two to three OHR volunteers is present to provide group ministry.
After a brief Word of encouragement, there are testimonies and sharing of healing needs. Prayer is offered, and the participants may either stay or go offline thereafter.
While ready to accommodate as many as 10 people each night, out of the six to eight who register, about four turn up, the spokesperson said.
Registrants have been from as diverse countries as the US, England, Canada, Israel, Nigeria, Ireland, Malaysia, the Philippines, as well as Singapore.
In the two weeks since OHR's launch, "we've seen Jesus instantly take away the pain from multiple receivers who had pain in various parts of the body. This includes a receiver who for 23 years had suffered Ankylosing Spondylitis (a rare arthritis severely affecting the spine).
"Another receiver who had chronic sinus issues immediately began breathing normally through her nose for the first time in over 25 years."
"I can see God through all of you coming here to pray for me."
More pertinent to the current coronavirus situation, OHR was able to minister to a COVID-19 patient who called in feeling frustrated and alone. She had no pain and her symptoms were gone, but she remained isolated as she was still COVID-19 positive.
"She kept trying to 'find God' but could not," the spokesperson shared. "The team ministered and spoke God's truth to her and after that, she mentioned she felt relief and the weight upon her shoulder lifted and she added, 'I can see God through all of you coming here to pray for me'."
The ministry team is 30-strong and growing. They are split into 10 teams and rostered. All volunteers, they are an interdenominational mix of "normal believers who love Jesus" and include some ordained ministers. 
"Little did we know that a time would come like this when praying online would be a viable means to bring life and healing to those in need regardless of where the receivers are.
"Our God is unlimited, the Holy Spirit is fire and our Gospel of Christ is a Gospel not just of words but also of power."
How to receive Online Healing Room ministry
The Online Healing Rooms (OHR) is open free of charge to anyone in the world who has a need for healing. All are welcome and one does not have to be a believer to receive ministry.
To join a session, go to http://tiny.cc/onlinehealingrooms and click "Join" at the scheduled time. An intercessor team is on hand daily, online, at 8pm Singapore time.
"We point people to Jesus and give Jesus all the glory when the healing takes place."
The sessions are group-oriented. There is a sharing of the Word and testimonies, which cause "faith to arise in oneself and others, as we witness how God works His healing", said the OHR spokesperson. 
"We've experienced the power of the Holy Spirit to work in ways that man cannot explain to heal in ways only God can, which includes His miraculous touch.
"Our model is Jesus Christ, who loved everyone and He is the source of all healing. We point people to Jesus and give Jesus all the glory when the healing takes place."
Receivers who wish to stay in touch with the OHR thereafter may connect through Facebook, Instagram or email.
If you have enjoyed reading Salt&Light...
We are an independent, non-profit organisation that relies on the generosity of our readers, such as yourself, to continue serving the kingdom. Every dollar donated goes directly back into our editorial coverage.
Would you consider partnering with us in our kingdom work by supporting us financially, either as a one-off donation, or a recurring pledge?
Support Salt&Light