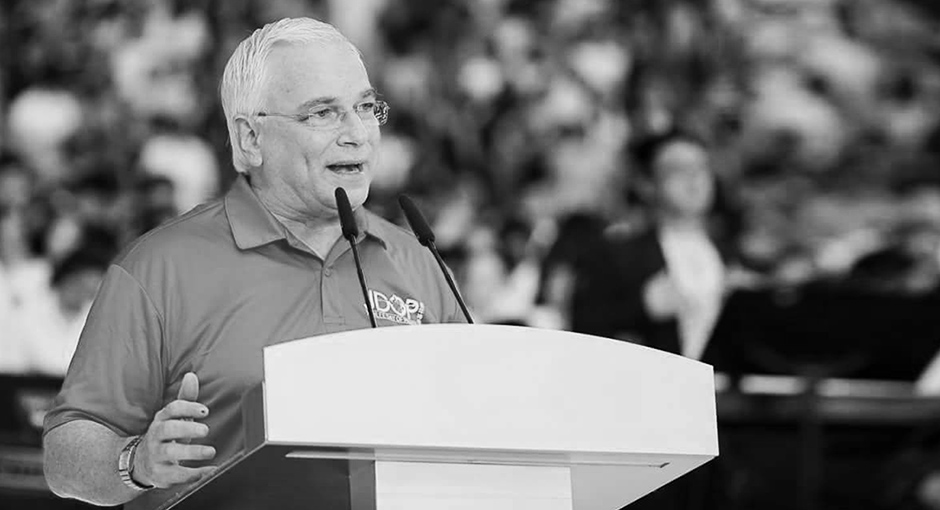 Rick Seaward, founding pastor of Victory Family Centre Singapore.
Pastor Rick Seaward, founding pastor of Victory Family Centre, was called home to the Lord on Saturday, March 24, the church confirmed on its Facebook page.
Ps Seaward went the same way he lived: A man on a mission. He died in a car accident in Brazil, where he was scheduled to minister at a missions conference.
UPDATE: VFC has announced that a memorial service for Ps Seaward will be held on Friday, April 13, 2018, at The Star Performing Arts Centre. 
The church, in a Facebook post late on Tuesday, March 27, confirmed that arrangements have been made for the body of Ps Seaward to be transported back to Singapore from Brazil, where he passed away on Saturday, March 24 (Brazil time).
Ps Seaward's name is synonymous with missions. Having founded Calvary Charismatic Centre – since renamed Victory Family Centre, or VFC – in Singapore in 1977, Ps Seaward was part of the planting of more than 10,000 churches in almost 100 countries worldwide through VFC. He was a central figure in the creation of of the inaugural GoForth National Missions Conference in 2002.
He had a strong passion for unity among the churches, and served as Chairman of the LoveSingapore church prayer network, in particular championing the ongoing work being done in Timor Leste.
Most recently, at the LoveSingapore Pastors' Prayer Summit in January this year, he called for Singapore to move beyond the call to be an Antioch for Asia, and rise up to the challenge of being an Antioch of Antiochs, planting churches in cities and nations in the region that will themselves become church-planting bases.
Ps Seaward leaves behind his wife Diane and sons Jonathan and Jeremy. Pastor Jeremy Seaward continues his father's work as Senior Pastor of VFC Singapore.
Your memories of Pastor Rick Seaward
An official page has been created for anyone who wishes to pen down their memories of Ps Seaward, or condolences to his loved ones. Click here to visit the Facebook page.