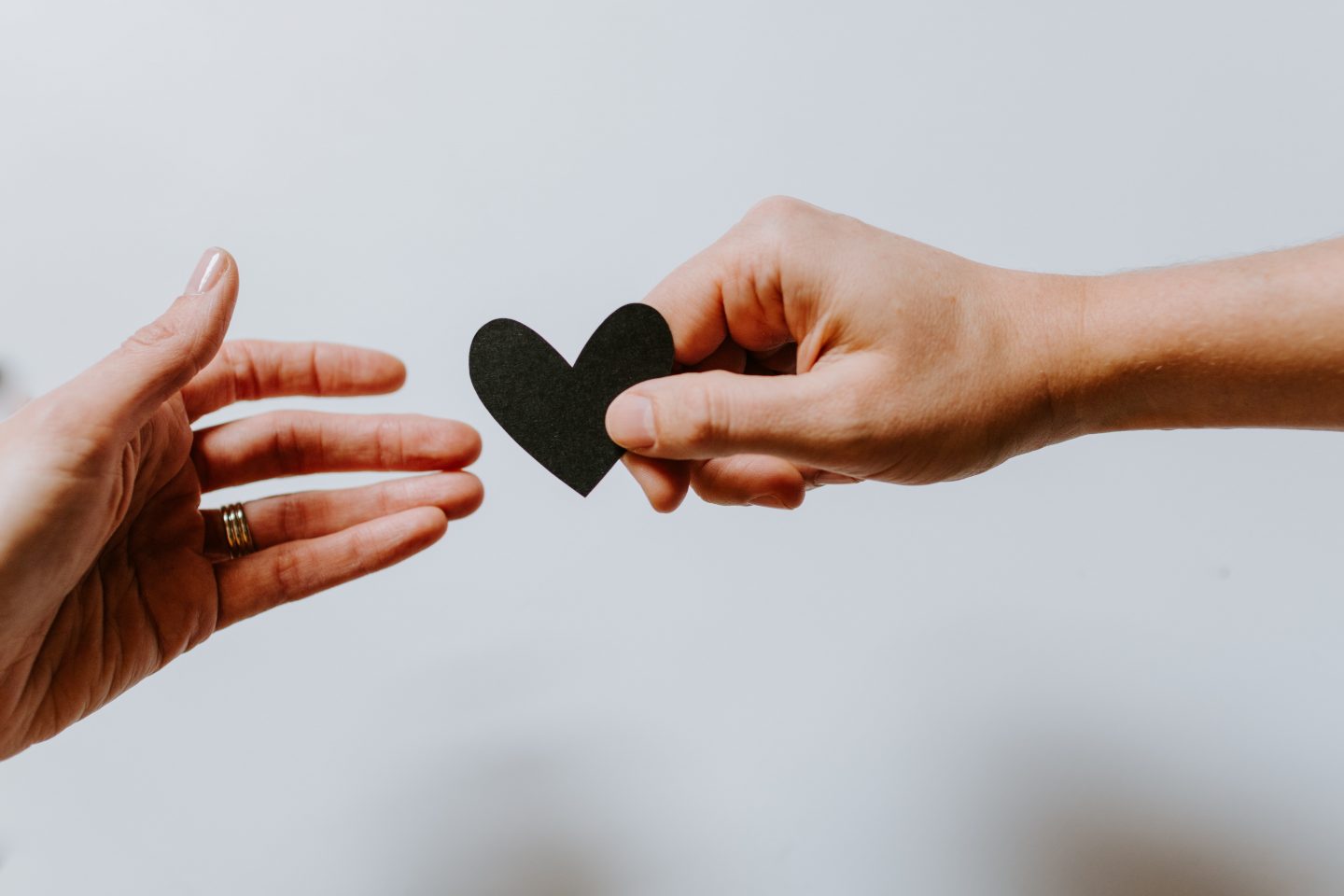 Many have been badly affected by the economic effects of COVID, especially the isolated, such as the elderly, migrant workers, and rough sleepers who have no place to self isolate. Photo by Kelly Sikkema on Unsplash.
ATMs across Singapore saw long queues last Tuesday (April 14), as Singaporeans whose incomes have been hit hard by the COVID-19 pandemic immediately cashed out their S$600 Solidarity payout.
For many, the $600 translated into food for the family and help to pay rent and utilities.
At the same time, a call went out from Ambassador-at-Large Tommy Koh to Singaporeans not as affected by the coronavirus situation to donate the sum to the vulnerable – the isolated elderly, families with special needs, migrant workers cloistered in dorms, the homeless, and many more in dire straits.
Like other Singaporeans aged 21 and above, Salome Choa, 27, had S$600 credited into her bank account on April 14. 
"I wasn't financially affected by COVID-19 and I believe that as Christians, we should put our money where are mouth is and if we are in a position to alleviate suffering and difficulty, we should," said Choa, a teacher.
Part of her donation went to Star Shelter, a shelter for women and children who are victims of family violence. The bulk of it went to Tamar Village which provides help, hope and restoration to those who want to leave the sex trade.
If you are looking for a worthy cause to donate your Solidarity Payment, here are a few.
Feeding families in need
 Architects Of Life (AOL)
Social enterprise Architects of Life has a mission to help at-risk youths and ex-offenders break out of stereotypes to become archetypes that impact the world positively.  
To contribute during the coronavirus period, they started a volunteer-led project to raise S$8,000 in 14 days to help low-income families and seniors with groceries and daily necessities.
They have partnered with Kolam Ayer Community Centre, which serves as the coordinating agency responsible for ensuring that the necessities reach the beneficiaries.  
Beyond helping families in need, the initiative also supports local businesses. The groceries are bought from neighbourhood mini-marts and delivered by taxi drivers, generating much needed business for these people.
From April 18, AOL is running a series of fundraising events including Free 'LIVE'  fitness workouts and a mini-challenge.
To contribute to AOL's efforts, click here.
Architects of Life: Social enterprise inspires ex-offenders to go from stereotype to archetype
One Home at a Time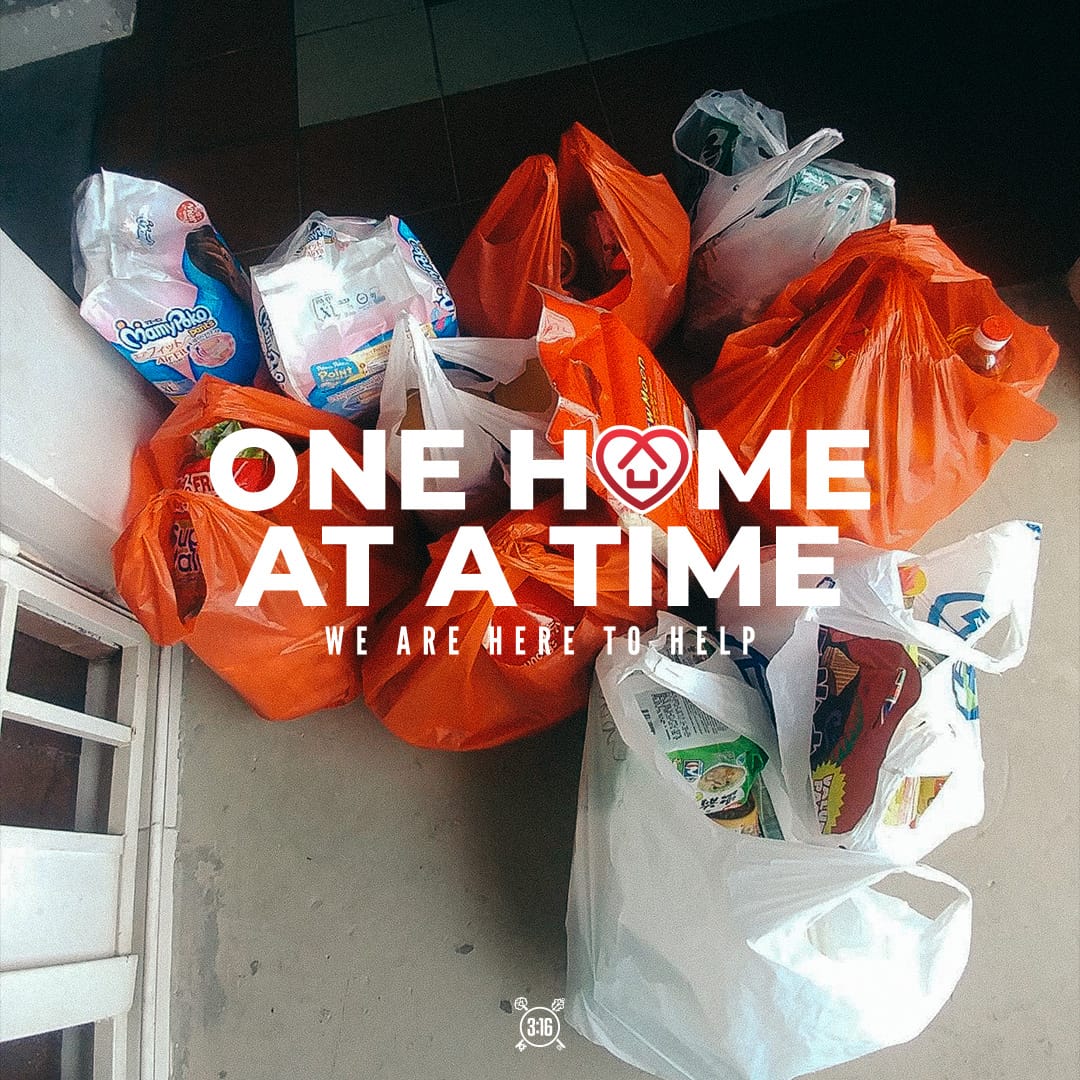 One Home at a Time delivers groceries and necessities to those with physical or financial difficulties whose livelihoods have been affected.
The project started when Circuit Breaker measures were announced on April 3 because of "a desire to help where we could", according to Pastor Norman from 3:16 Church, which spearheads the project.
Already living hand to mouth, many people cannot afford to stock up on groceries during the Circuit Breaker month. So far, 35 families who would otherwise have trouble putting food on the table have received help.
To be a part of this, call Alisa at 9325 6634 or Debbie at 9847 3825
YMCA Project Makan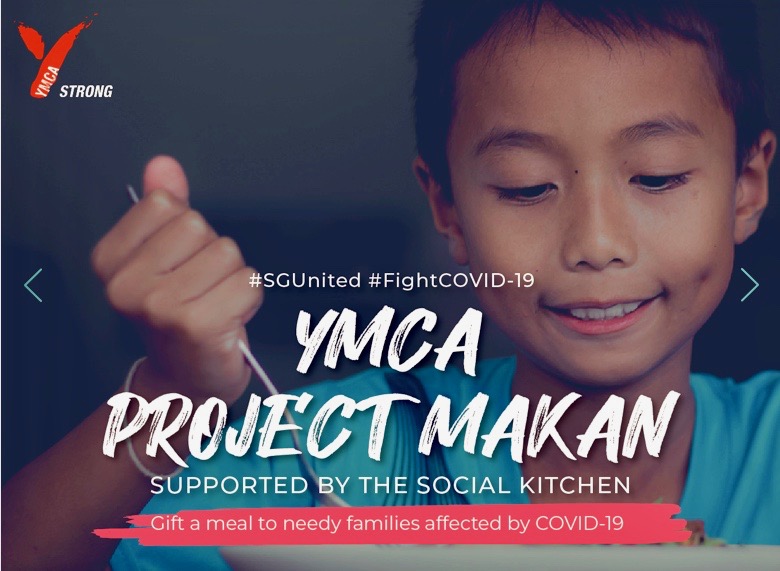 In partnership with The Social Kitchen, this YMCA project was started during the COVID-19 outbreak to provide meals to needy children and their families.
Every S$5 donation goes towards the ingredients, meal preparation and delivery of the food. Their target is to raise S$100,000.
Through SHINE Children and Youth Services, YMCA will reach out to other Social Service Agencies to identify the children who need help.
To contribute, click here.   
Helping the Homeless
The Last Resort
The call to stay home in order to stay safe during this Circuit Breaker period may not be one that some can heed.
For the homeless, there is no "home" to shelter in. With their usual haunts and the public places they used to sleep rough in now closed, this marginalised group has nowhere go.
At a time like this, shelters like The Last Resort which takes in homeless young people who cannot find help with existing social services are particularly important.
"Nothing means more to a homeless person in crisis than a stranger opening their doors and saying: Come in, you are welcome into my family," founder of The Last Resort, Kenneth Thong, told Salt&Light in a previous interview.
Thong and his wife gave up their jobs to run The Last Resort, providing food and board for free.
To donate, click here. 
"If we've received mercy, do we not extend mercy?": The Last Resort's Kenneth Thong on how we can be agents of justice in a desperate time
Homeless Hearts of Singapore
Homeless Hearts of Singapore (HHOS) befriends the homeless, providing them with the community support they need to integrate into society.
When the coronavirus broke out in Singapore, volunteers from HHOS took to the streets to distribute masks and hand sanitisers to the homeless, and take their temperatures. 
With Circuit Breaker measures now in place, they are keeping in touch with the rough sleepers through WhatsApp and working with PEERS, a network of organisations that helps the homeless, to get the homeless to move into Safe Sound Sleeping Places (spaces offered by charities and religious groups).
To donate, click here.
"Do not be afraid to do what is good": Homeless Hearts appeals for people to open up empty spaces for the homeless
Supporting Foreign Workers
HealthServe
This non-profit organisation that reaches out to migrant workers recently started a 24-hour helpline and information website to keep the workers abreast of COVID-19 matters and provide counselling help to allay their fears.
Since the COVID-19 pandemic, HealthServe has given out 500 healthcare packs and provided financial aid to over 350 workers. This is on top of their usual suite of services that include medical clinics, casework, social assistance, legal aid, skills training and free meals.
Speaking to Satl&Light in an earlier interview, Executive Director of Health Serve Michael Cheah said: "There are a lot of workers who are currently not provided for. We know the government has done well in providing all the necessary food to all the big dormitories, but the smaller dormitories have been neglected and workers have not been able to find food."
To donate, click here.
Healthserve rolls out counselling for foreign workers amid concerns over morale and mental well-being
Covid Migrant Support Coalition
Migrant X Me and Wordly Collective, together with three other migrant worker NGOs – It's Raining Raincoats, Singapore Migrant Friends and Citizen/Geylang Adventures – launched a website on April 13 in Bengali and Tamil, to provide foreign workers with information and reassurance to combat fear, as well as useful lessons to alleviate boredom.
The website includes videos to raise awareness on the coronavirus and preventive measures to take. There are also financial literacy and English language lesson videos for the workers in their respective mother tongues.
They also welcome volunteers with good IT skills to assist in website or UX design, as well as sponsors to bump up the WIFI connectivity in dormitories. Volunteers or donors can contact the COVID Migrant Support Coalition here.
"He has sent us to bind up the brokenhearted": Migrant worker NGOs shifting focus to workers' emotional welfare
Project Chulia Street
PCS has three core pillars: Health care, nutrition and education. Barely three years old, it has already impacted the lives of some 35,000 foreign workers. Currently it is raising $316,920 to distribute Coronavirus Prevention Care Packets containing shampoo, soap, toothbrush, toothpaste, hand sanitisers, masks and a top up pre-paid phone card worth $2 sponsored by Singtel.
Cost of each packet is $8.34.
PAYNOW: UEN: 201619538H001
ONLINE TRANSFER: Project Chulia Street Limited

Bank: OCBC
Account number 712194018001
Transient Workers Count Too
Transient Workers Count Too (TWC2) promotes fair treatment for migrant workers. "We envision a society that recognizes and values the important contribution they make to our households, economy and country," says the group. Currently TWC2 is collecting donations to top up the pre-paid cards of foreign workers so they can keep connected with their loved ones during their quarantine.
To contribute, click here.
Aiding the Elderly
 Singapore Red Cross

The Singapore Red Cross is raising S$768,000 to provide 1,000 customised care packages to seniors. The food, medical, hygiene and household items, carefully curated based on feedback of seniors under their care, will be distributed between now and June.
The funds will also go to providing psychosocial support to 100 high-risk or isolated seniors as well as sanitation kits for the 2,000 volunteers and staff on the ground.
 To donate, click here.
AMKFSC Community Services
They operate family service centres, student care centres, senior service, specialised services for youths and young persons as well as community mental health and wellness programmes in Ang Mo Kio, Sengkang and Punggol.
Now, AMKFSC Community Services is looking to support seniors in their recovery from COVID-19.
To contribute, click here.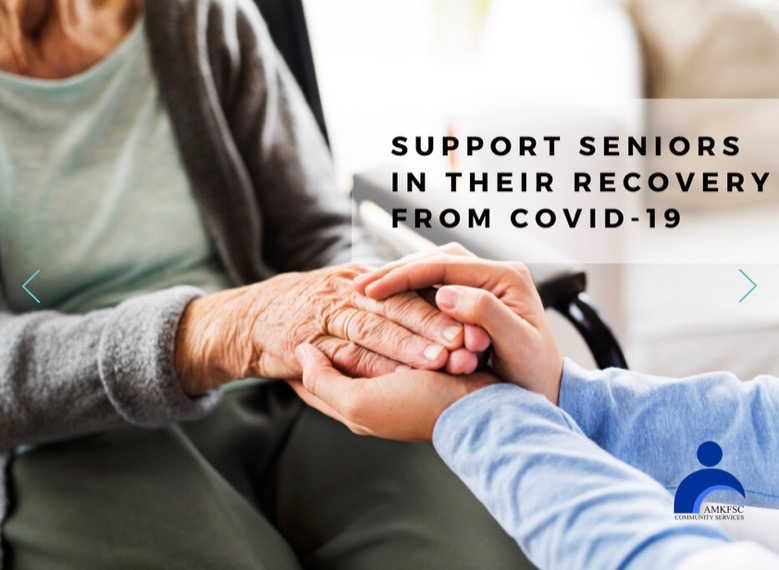 The Saturday Movement
Raymond Khoo, owner of The Peranakan, has been providing food for the elderly in Lengkok Bahru every Saturday for the past nine years.
Under the initiative, which he calls The Saturday Movement, Khoo typically provides lunch for these elderly and gives them bread and fruits to last them the week. 
With the social distancing measures, he now provides them with two meals a week, up from one meal a week, by providing them with food vouchers. He pays two nearby coffee shop stalls in advance for the vouchers, which the elderly can use during the week to redeem free meals.
He is also doing the same for the former Sungei Road flea market hawkers, whom he has been helping since they were evicted in mid-2017. To support his efforts, click here.
Business down by up to 97%, yet these restaurant owners are still giving to the community
Looking to do more?
Project #CityofRefuge
Homeless shelters are running out of space during this time. If you would like to open your home to the homeless or own a business that is now closed and has spare space, you can sign up here. 
Donate Used Handphones
Beyond donating your Solidarity Payment, you can donate your old handphones as well.
Bethesda Care Services (BCS) is collecting used handphones to distribute to the elderly so they can remain connected to their family and friends who are not staying with them during the Circuit Breaker period.
As part of their Befriending Project to reach out to the elderly living in eastern Singapore, the church will not only hand out the phones but also teach the elderly to use them to make video calls. 
So if you have a smartphone in good working condition – such as an iPhone 8 or Samsung Galaxy 9 or newer – with working charger and cable, drop BCS a line via this online form and help an elderly Singaporean during this period of isolation.
If you have enjoyed reading Salt&Light...
We are an independent, non-profit organisation that relies on the generosity of our readers, such as yourself, to continue serving the kingdom. Every dollar donated goes directly back into our editorial coverage.
Would you consider partnering with us in our kingdom work by supporting us financially, either as a one-off donation, or a recurring pledge?
Support Salt&Light