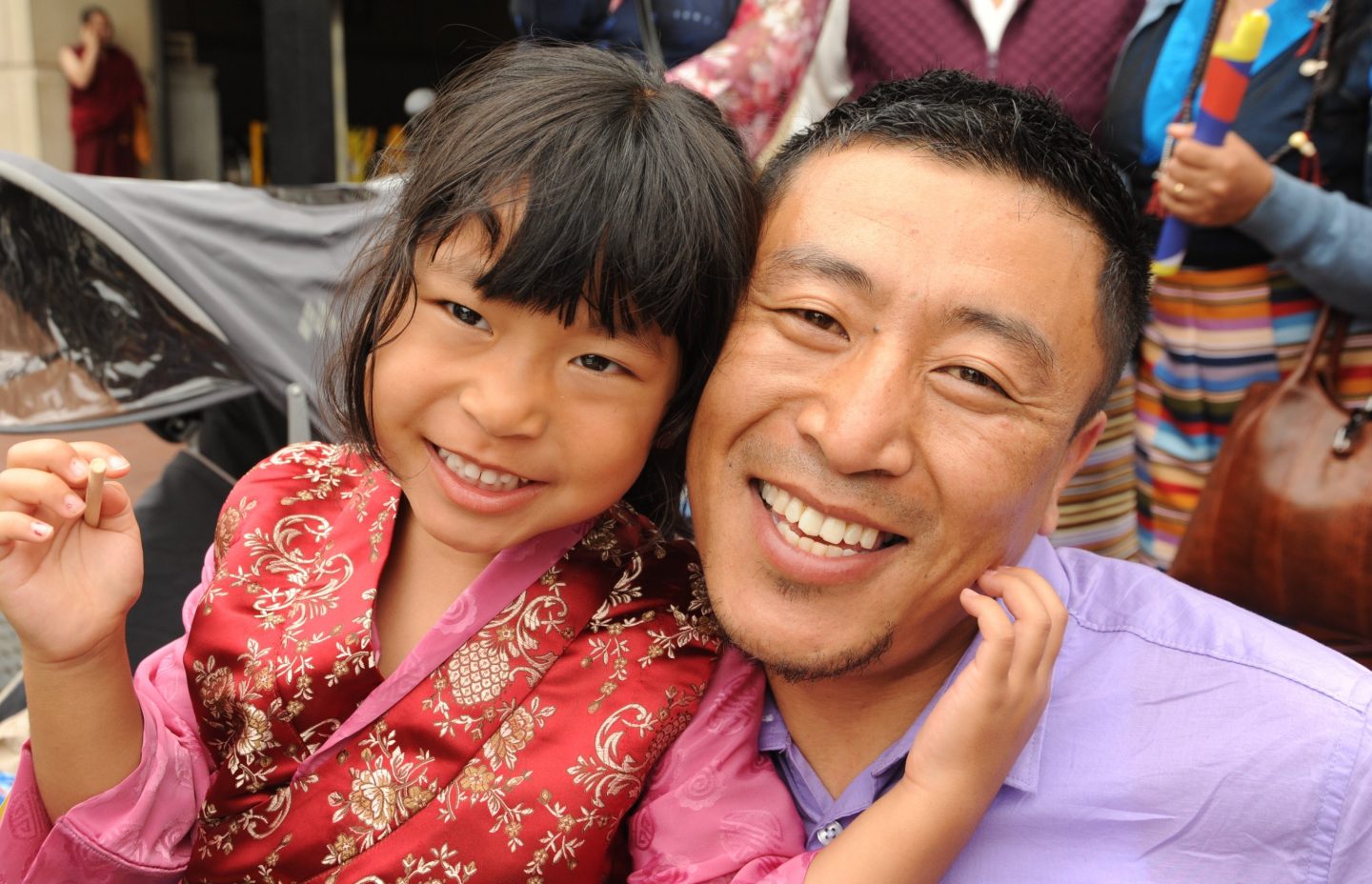 Today, 人日 is being commemorated by many cultural Chinese. Photo by Wonderlane on Unsplash.
Birthdays typically happen once a year for most of us, but for the ancient Chinese, birthdays occur twice a year – once on the anniversary of their birth but also on another special day known as 人日, (pronounced: ren ri, literally meaning Human's Day or People's Day). Celebrated on the seventh day of the Chinese New Year, it is regarded as everyone's common "birthday".
Today, 人日 is still being commemorated by many cultural Chinese.
I have vivid memories of the 人日 rituals in my parents' household where congee and special fried beehoon were served for lunch.
As we celebrate人日 or Human's Day, I cannot help but reflect on what exactly are we celebrating – what does it mean to be human?
This is a perennial question that philosophers have endlessly ruminated on. Chinese philosopher Confucius was no different.
Recognised for his teachings on self-cultivation through education, the practice of virtues (like kindness and propriety) and other rituals, Confucius believed that becoming human calls for a harmony of the two dimensions of self and others; individuals realise their humanity in community.
An individual's identity and life are defined by his or her existence and engagement in community because the self is the centre of a web or network of connections of family, friends, colleagues, society and state.
This, of course, assumes that one's relationship to others in a society is harmonious based on mutual kindness and propriety. If there is discord or loss in these relationships, a person's identity is naturally threatened and life may lose its significance.
The true prosperity of harmony
Hence, it is important that the harmony of relationships is pursued and preserved at all costs. A society of harmonious relationships will in turn enable us to focus on pursuing happiness, prosperity and progress.
In other words, when we take moral corruption and social conflict out of the equation, we will have a social space that fosters well-being, progress and prosperity.
In view of Confucius' influence on the Chinese culture and values, it is not surprising that this principle of harmony governs the social life of the cultural Chinese.
The Good News is significant to the Chinese because our relationship with the Heavenly Father positively affects all our relationships.
In all aspects of life – family, business, and friendships, cultural Chinese would try to avoid confrontation at all times and at all costs to maintain the harmony of their relationships.
The significance of maintaining the harmony of familial relationships is especially evident on festive seasons during the year when members of the extended family come together for the celebratory dinner. For example, the Chinese New Year Eve's reunion dinner is significant as an opportune time to make good any misunderstandings that exist between members of the family.
However, our biblical faith informs us that sin will always disrupt the harmony of our relationships no matter how hard we attempt to preserve them because the peace of our ultimate relationship with God has been damaged. It shouldn't be difficult for cultural Chinese to see how and why our severed ties with our Heavenly Father affects all our relationships because we understand very well the importance of our filial bonds.
Furthermore, the value and practice of virtues like kindness and propriety are based on the assumption that they are a common human pursuit and that they are achievable.
However, this a priori assumption about human nature has overlooked the universally evident human limitations and weakness. On our own, our efforts will never bring us any closer to the Confucian ideals because our sinful condition will always taint our good intentions no matter how noble – unless there is external or divine intervention.
Good News for all mankind
And this is where the Good News for the cultural Chinese comes in.
Our aspirations of a harmonious society towards human flourishing may not be attainable on our own, but we do not have to do it on our own. The path towards that hope is open to us in Christ: Jesus said to him, "I am the way, and the truth, and the life. No one comes to the Father except through me." (John 14:6)
To find harmony, we must first seek to be reconciled to the Heavenly Father through the mediation of His Son.
The Good News is significant to the cultural Chinese because it restores the relationship of humanity with the Heavenly Father, which, in turn, positively affects all our relationships.
It is evident that we will not achieve true harmony in our relationships as long as we are broken and affected by sin. And the only way for us to be restored from our brokenness is to first mend our relationship with God which will in turn lead us towards an abundant life.
For us to find harmony in our social relationships, we must first seek to be reconciled to the Heavenly Father through the mediation of His Son: "I am the door. If anyone enters by me, he will be saved and will go in and out and find pasture. The thief comes only to steal and kill and destroy. I came that they may have life and have it abundantly."  (John 10:9-10, ESV)
As we celebrate everyone's birthday on 人日, may we find harmony and peace within ourselves and in our relationship with each other – our family, loved ones and, most importantly, with our Father in heaven.
May we also bring the abundance and blessings of the Good News to our family feasts this year.
I'Ching Thomas' book, Jesus: The Path to Human Flourishing, seeks to present the Gospel in a way that seamlessly corresponds with Confucius's ideals for humanity but with a realistic solution. This means a Cultural Chinese can be a follower of Christ without having to shed his ethnic identity. In fact, by choosing the path of Jesus, the uniqueness of one's culture and ethnicity is affirmed, as the Lord of Heaven is the Creator of all. There will be no identity dilemma — one can be a Chinese and a Christian with honour. 
The book is available here.