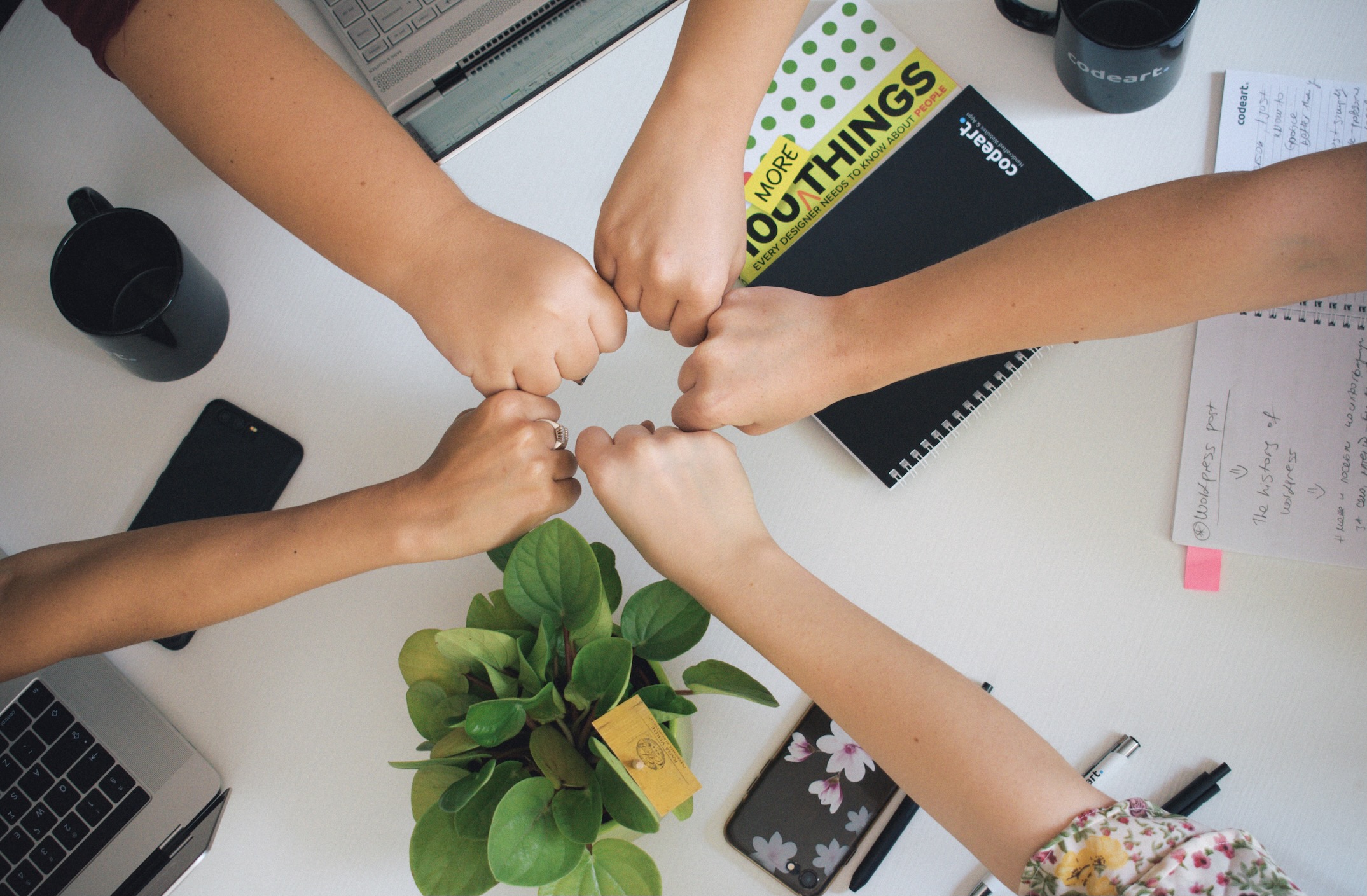 Photo by Antonio Janeski on Unsplash.
When one first hears mention of "mental health", I am guessing most will think "depression, anxiety, panic attacks". Some may even go as far as to think "suicide, bi-polar, schizophrenia".
That's interesting, because when we think  "physical health", I am pretty sure our thoughts do not immediately jump to "cancer, diabetes and heart attack", but rather images of healthy eating, exercise, kale and the gym … maybe even six packs!
"We need to stop just pulling people out of the river. We need to go upstream and find out why they're falling in."
We are so programmed to immediately dive into the negative when it comes to mental health and then struggle to conjure up images of positive mental health. I'm sure this is not what "life, and life abundantly" (John 10:10) looks like.  
I have personally seen close friends battle through mental health issues in the past year. Watching them struggle was heartbreaking. I remember the many video calls, tears, prayers and just simply holding the space for them.
Personally, I have found myself moving between being mentally well to languishing occasionally. Having just moved to Singapore in March 2020 and being separated from my family and friends back in Perth – it was a struggle for the extrovert in me – my mental health was also impacted.
Languishing and mental illness cannot be ignored as this is the state of being for many, especially in this long-drawn pandemic.
Going upstream
We all know of a colleague, family member or friend who is going through a rough patch. Basically, no one is left unscathed. Let's acknowledge this. But we also need to rethink and reframe mental health and start looking at preventative measures.  
We need to start looking at prevention and address the root causes.
Mental health services, including suicide hotlines and counselling services are ramping up to meet the ever-increasing demand.
This doesn't even cover the many unheard cries (the majority being men), people who are not reaching out in the first place.
More and more mental health tech platforms are also popping up, which is much needed as some people are more comfortable interfacing with their phones rather than sitting in a therapist's chair.
No doubt churches and pastors have also seen an increase in requests for prayer and counselling for mental health conditions.  
We need to turn off or slow down the proverbial tap, we need to work upstream and focus on keeping people mentally healthy and prevent them from developing serious mental illnesses.  
We need to start looking at prevention and address the root causes.
A psychiatrist, counsellor, teacher and pastor share their views on mental health challenges in Singapore
As Desmond Tutu commented: "There comes a point where we need to stop just pulling people out of the river. We need to go upstream and find out why they're falling in."
Imagine if all our health dollars went to treating symptoms of type 2 diabetes instead of educating people on lifestyle choices to prevent this disease. It is the same with mental health; we need to address the root causes.
Working from home, or living at work?
Let's start with the workplace, where many of us spend the majority of our waking hours.
We used to "take work home", many a times unleashing the effects of a bad workday on our loved ones when we walked through the front door. Now there is no front door, only a study door if one is fortunate enough to have a dedicated study.
Instead of working from home, many feel they are living at work. More than ever, a mentally healthy workplace is needed.
Instead of working from home, many feel they are living at work. More than ever, a mentally healthy workplace is needed.
The impact on our families is being felt more than ever, hence addressing psychological hazards (for instance, abuse or misuse of power, long hours, lack of job security, bullying, and so forth) in the workplace needs to be rectified.
Without addressing the root causes, the suffering will continue, and the cost is borne by families and society, not just the individual.
For the individual, physical manifestations will likely show up: Insomnia, stomach issues, cardiovascular disease and tension headaches to name a few comorbid conditions (comorbidity being when two or more conditions occur, either at the same time, or successively), triggering a downward spiral in overall health and wellbeing.
There is a shared responsibility when it comes to creating mentally healthy workplaces.
Burnt out so many times he lost count, now he helps others build mental resilience
Up until recently, there was an inordinate focus on the role of individuals to keep themselves safe, often in the face of unsustainable work demands. This is akin to an employer expecting workers to go to the gym regularly to build up muscles to lift heavy boxes rather than consider how they could reduce manual handling requirements through smaller boxes or mechanical aids.
Fortunately, there is shifting view to understand the role of "work" in "workplace mental health", with the release of the first international standard on workplace mental health ISO 45003:2021 focusing specifically on the employer's role to create a psychologically healthy workplace and mitigate risk, rather than the individual's need to practise self-care.
Environments for human flourishing
For employers and managers, just as we seek to keep a safe workplace from physical harm by providing BizSafe training, putting up "slippery" signs to prevent people from falling over, and putting guards on mechanical equipment, we have the responsibility to also provide a mentally safe workplace, to avoid inflicting psychological harm on our employees and colleagues.
Wellbeing programmes are helpful, like providing gym memberships, resilience training and lunch time talks (or Zooms). But without addressing the systemic issues, it is a band aid solution that simply masks the underlying problem.
24-hour helpline and website launched to reassure migrant workers amidst anxiety
As highlighted in the ISO 45003:2021 standard, it takes leadership commitment to systematically understand the demands, taking into consideration the industry, work cadence (for instance, certain round-the-clock occupations) and work on eliminating these contributors to as low as reasonably practicable (understanding that in certain occupations a level of risk needs to be accepted).
The workplace covers so many forms and industries, from schools to medical facilities, factories to construction sites, financial institutions to non-profits and churches. We have seen burnout happen again and again in these places and, as leaders, board members, elders and employers, we cannot let this continue.
Workplace factors that are within the control of employers (for instance, workload management, providing role clarity and supervisor support) needs to be relooked at and improved, so we can prevent harm and promote flourishing.
Pastors and mental health professionals to gather for Christian mental health conference
For leaders, starting with oneself is an important place to begin, as our ability to look after and care for others will be limited if we are not healthy or are struggling ourselves. 
Just as we set goals to exercise, eat well and rest, likewise we need to make plans and set boundaries for our mental health.
Spending time with our Creator provides a filling of our spiritual and emotional tanks and helps puts things into perspective.
Personally, my mental health plan includes a minimum of eight hours of sleep a night, generally no work or LinkedIn after dinner, having friends on speed dial (or "favourites" nowadays) to speak with when I'm feeling down, journalling, music and getting out into nature.
Incorporating and prioritising activities and sticking to our boundaries will help keep us mentally healthy. Likewise, keeping spiritual disciplines and spending time relationally with our Creator provides a filling of our spiritual and emotional tanks and helps puts things into perspective.
As a community, we need to de-stigmatise mental health, create safe spaces for each other to be vulnerable, and build positive mental health pillars in our society.
This is an expression of loving our neighbour (Mark 12:30-31) and on World Mental Health Day today, let us rise up to take responsibility and do our part to create environments for human flourishing.
---
RELATED STORIES:
"I don't have anyone to call me Mum anymore": A mother speaks up about youth mental health after her son's suicide
"With God, we can cope better": 4 ways the Christian faith protects mental health
Religion plays a key role in wider mental health blueprint: IMH CEO
People with a religion have significantly better mental health: IMH study
If you have enjoyed reading Salt&Light...
We are an independent, non-profit organisation that relies on the generosity of our readers, such as yourself, to continue serving the kingdom. Every dollar donated goes directly back into our editorial coverage.
Would you consider partnering with us in our kingdom work by supporting us financially, either as a one-off donation, or a recurring pledge?
Support Salt&Light