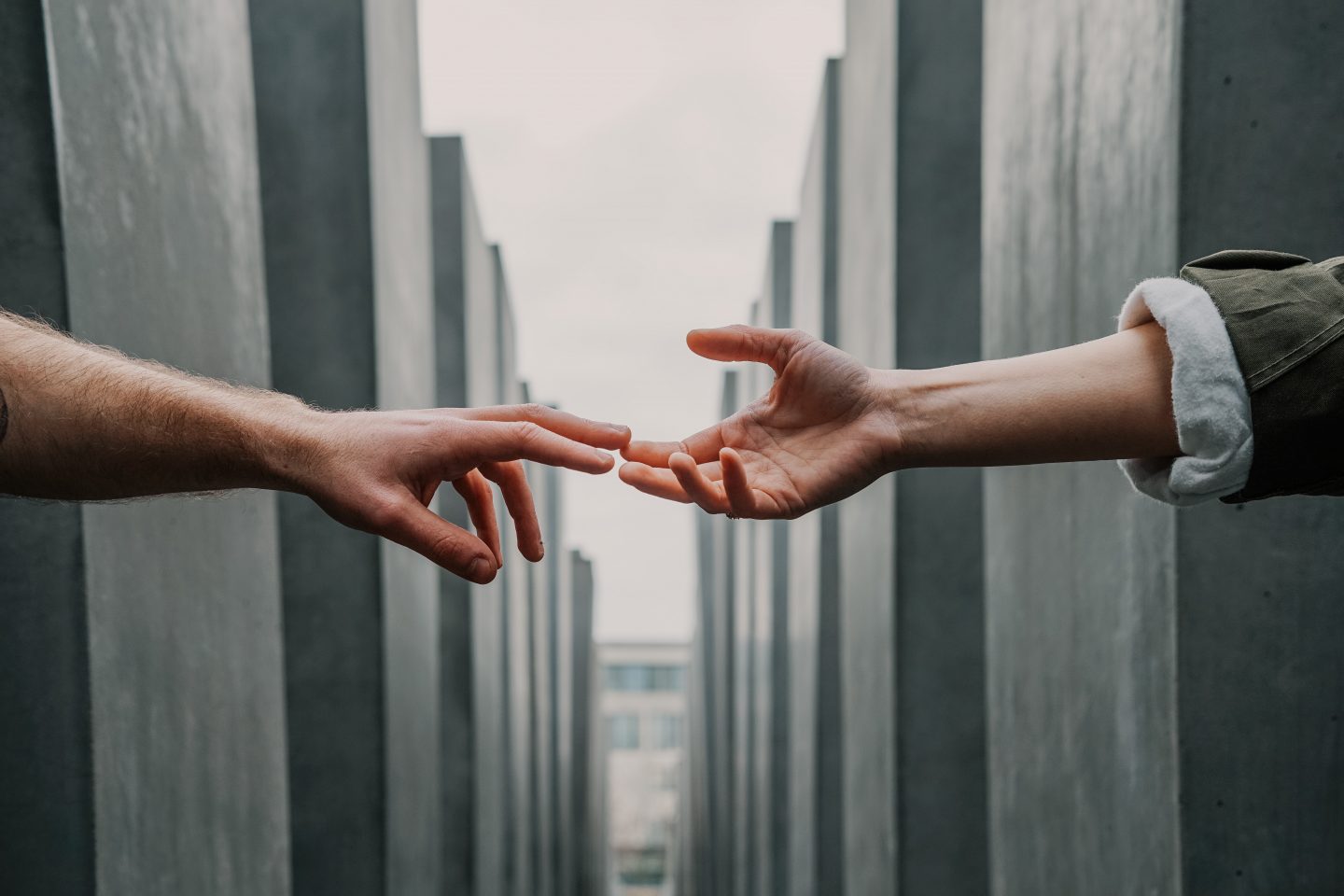 "We have to give hope to people who fall," said Dr Chew Weng Chee, senior pastor of Sidang Injil Bornoe Kuala Lumpur (SIBKL). Photo by Toa Heftiba on Unsplash.
"We have to give hope to people who fall," said Dr Chew Weng Chee, senior pastor of Sidang Injil Borneo Kuala Lumpur (SIBKL). He was speaking at the Eagles Leadership Conference 2019 masterclass, Recovering from Leadership Fallout and Moral Failure.
"Because the message at the Cross is redemptive, never punitive."
Pastor Chew has walked the talk, after journeying with his former executive pastor through his moral failure. His then right-hand man had entered into a sexual liaison with a young lady, who was under his care.
"There is a collective responsibility … for in a council of many, there is safety."
The news shook Pastor Chew. He knew it could potentially shake SIBKL, which by then had about 4,000 members.
He knew he had to quickly take charge of the crisis: "The devil will try to wreak havoc but when we are in control, he will not succeed."
The road to restoration for the fallen pastor was not an easy one. Not just for the said pastor, but all those involved as well.
And that was the first thing that Pastor Chew did: He listed the stakeholders involved and detailed how to deal with each of them.
Grace and hope
Given the fallen pastor's position, Pastor Chew knew he could not do it alone.
1. Board of elders
"Because the elders are the fathers of the house, I had to bring him before the elders board," he explained. The elders grilled the fallen pastor for nearly five hours. It was pivotal that the interview process was thorough as the elders board would make the final decision on whether the pastor had been restored.
"There is a collective responsibility, a check and balance to guard me as well, so that I'm not too severe or too lenient. For in a council of many, there is safety," added Pastor Chew, 73.
2. Restoration board
The restoration board consisted of three senior pastors from different churches, each tackling a different area of the fallen pastor's life: Inner life, marriage life and spiritual life.
Their job was to restore the fallen pastor. They would meet up with the fallen pastor once a month and no topic was out of bounds. The goal was to excavate every rubbish out of his life in a loving, yet firm, manner to set him on the road to recovery. These actions all pointed toward one thing – hope.
3. Financial support
SIBKL made the decision to continue financially supporting the pastor for a year because he had a family to support. After that, he would have to find a job elsewhere.
"In most cases, they just throw them out in the deep blue sea; you swim, you die, up to you. Don't do that. I would highly recommend that we show compassion, continue to support that person," said Dr Chew.
4. A safe community
It was paramount that the fallen pastor and his family had a safe community where they could continue to worship the Lord, without fear of anyone judging him.
"One of the dangers for people who fall is that they cannot go to church. If you don't provide a way for them to keep going to church, they will not only backslide, they will lose heart, lose hope and many of them could end up losing their faith."
5. Professional counselling
"We are not trained in professional counselling. So, he needed a professional counsellor, preferably Christian ones," said Pastor Chew because professional counsellors employ psychoanalytical principles, whereas the restoration board uses spiritual principles.
There was also constant communication between the professional counsellors and the restoration board.
"I would regularly get reports from them because then I would know how he's doing. The other advantage of this is, there's nothing to hide. And the key is positive, holistic healing."
It was pricey, but SIBKL paid for it as an act of love.
Caring for our own
Because the fallen pastor was the second-in-command, he had great influence, not only in SIBKL, but also in Klang Valley, Malaysia, where the church was based.
This meant that Pastor Chew looked after the fallen pastor's wife, the victim and her family, SIBKL staff, church members under the fallen pastor's care, but also the wider church congregation and other churches in the Klang Valley.
"Because they are my sheep, I have to do this. I don't want any of them to lose their faith because of this."
He and his wife, Pastor Dr Lew Lee Choo, set up a team to care for the wife. They personally met the victim and family, and also gathered a group of young adults to journey with the young woman.
Internally, Pastor Chew had the pastor confess his mistake to his colleagues and those under his care. Pastor Chew would pay attention, to see the reactions of those in attendance. He noted those who did not take the news well and met them one-on-one in the following months.
It was tedious but necessary.
"Because they are my sheep, I have to do this. I don't want any of them to lose their faith because of this," he explained. "If I don't manage it, then the devil would have a heyday."
How public should it be?
Make it public, advises Pastor Chew. The pastor, who is also a trained obstetrician and gynaecologist, likened the sin to an abscess – the only way to cure it is to extract the pus; covering it up would cause septicaemia.
He called for a special meeting with the church congregation one weekend afternoon, outside of SIBKL's normal worship services. He had the pastor to read a prepared statement, after which Pastor Chew himself updated the congregation about the steps the church was going to take to resolve the issue and restore the pastor.
To prepare, Pastor Chew prepared an exhaustive list of frequently asked questions. He left no stone unturned because he wanted every church member present at the closed-door meeting to leave with hope.
When the church received queries from external parties, such as those from other churches, church staff were equipped with a prepared statement. For further queries, they would be directed to Pastor Chew.
"I am of the opinion that everything has to be done openly so there is no room for the devil to instil gossip, second guessing, rumours, half-truths, that kind of thing. I always say, go out by the front door. And then in restoration, you come back in by the front door," he said.
Made whole
After an arduous two-year journey, the restoration board decided that the fallen pastor had been totally restored: The masks that he wore had been removed and the "rubbish" that he had kept hidden in his life had been laid bare before the Lord and dealt with.
The three pastors who were in the restoration board brought the fallen pastor before the elders board for evaluation. Again, they grilled him for close to five hours to determine whether he was ready to be released from the restoration process.
He was given the green light.
Pastor Chew then arranged for a special service with just the church leaders as there was no longer a need to involve the entire congregation.
"The church had moved on after two years, there are new people and many don't even know what happened. So we only brought him before the leaders because we wanted to protect him as well," he explained.
"It was a great celebration of victory, of the grace of God. Only one person lost – the devil."
He recalled that evening service with much fondness.
"It was a great celebration of victory, of the grace of God. Only one person lost – the devil. Everybody was so happy. We honoured and worship the Lord; it was such an awesome thing. What the devil meant for evil, the Lord turned it around for good.
"And that's the reason why I'm talking to you today – there is hope," reiterated Pastor Chew.
Till today, he remains in close and regular contact with the restored pastor, who continues to serve the Lord – albeit at a quieter capacity ­– in another church. And if anyone asks Pastor Chew whether he would recommend this pastor for ministry, his response is: "I would recommend him 110%. I'll back him up."
His marriage, by the grace of God, was also preserved. The victim also kept her faith and no one left SIBKL.
This was possible because "you constantly give them hope", concluded Pastor Chew. What he and church have done for the  restored pastor reflected the love of Romans 5:1-5.