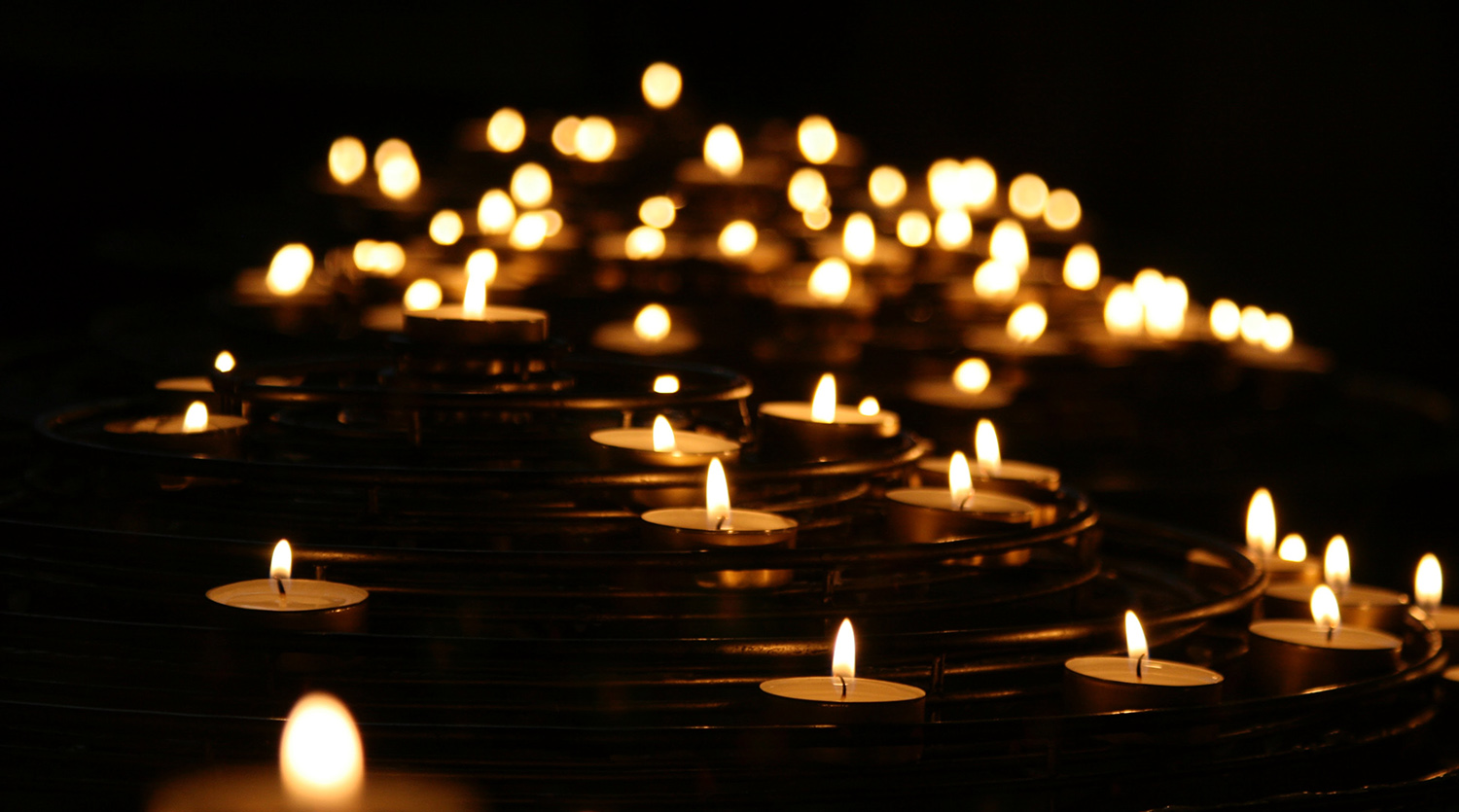 Photo: Unsplash.com/Mike Labrum
Yesterday's incident in River Valley High School hit us hard. Our hearts are broken, our mind confounded. Many in the Salt&Light team are parents, with children of all ages from newborns to working adults. The fact that the act was apparently random – from one student who didn't know the other – brings the concern closer to home. It could have been any child.
It's impossible to make sense of senseless acts in senseless times. But what we can do is pray. Prayer takes our eyes off the awfulness of the situation, and brings our focus back to the compassion of God. Prayer is our chance to cry in the arms of our loving Father.
Wherever you are at 9pm tonight (Tuesday, July 20), would you join us in prayer? You can do it as a family, or by yourself, or over Zoom or WhatsApp with your cell group members. However you do it, wherever you are, let's purpose to unite in prayer.
At 9pm tonight, join us across Singapore as we pray for:
1. The students and staff at River Valley High School
2 Corinthians 1:3-4 – "Praise be to the God and Father of our Lord Jesus Christ, the Father of compassion and the God of all comfort, who comforts us in all our troubles …"
Many of them have been emotionally traumatised, especially those who witnessed first-hand the aftermath. They are teenagers – many too young to be able to process such events. The teachers will have had the strain of having to protect the children, while being worried about their own safety.
Pray for God's comfort over every student and staff.
Pray against the spirit of fear.
Pray cleansing over the spiritual environment of the school premises.
2. The families of the affected students
Psalm 34:18 – "The Lord is near to the brokenhearted and saves the crushed in spirit."
There are needful conversations to be had – a conversation no one ever wants to have with their children. Such unimaginable grief, such unexpected sorrow. Many tears have been shed in the past day – with many more days of tears to come. In this time of grieving, let's be houses of prayer speaking prayerful comfort to the houses in mourning.
Pray for parents to be able to show empathy to their children.
Pray for wisdom, that parents can speak words that will gently strengthen their children.
Pray for comfort upon the family of the Sec 1 boy.
Pray for solace for the family of the Sec 4 boy.
3. The emotional impact on students in Singapore
Philippians 4:7 – "And the peace of God, which transcends all understanding, will guard your hearts and your minds in Christ Jesus."
Even those in other schools will be hard hit. He was one of them. Many students across Singapore will be walking around with heavy hearts, with more questions than answers.
Pray for peace that passes understanding – answers will be slow to come in a time like this.
Pray that the Christians in their midst will show empathy, compassion, and strength to strengthen those around them.
Pray that they will seek answers through healthy channels – advice that will point them to hope.
Pray for more mature figures – parents, mentors – to rise up to hold their hand through this season of grieving.
4. Mental health concerns among youths
2 Corinthians 4:8-9 – "We are hard pressed on every side, but not crushed; perplexed, but not in despair; persecuted, but not abandoned; struck down, but not destroyed."
All this comes at what was already a tough time to be a youth. School is not what it used to be, with the COVID-19 pandemic disrupting schedules. Good friendships are difficult to maintain, with interaction in and out of school minimised due to safety measures. Our youth are among the hardest hit by the season, with possible long-term repercussions.
Pray for the depressed. That they start to see light in the darkness.
Pray for the anxious and worried. That they find handles to manage their stress and concerns.
Pray for the lonely. That they will find healthy companionship or communities.
Pray for the angry. That they will find answers to their questions.
5. Wisdom as the authorities respond to the incident
Proverbs 2:6 – "For the Lord gives wisdom; from his mouth come knowledge and understanding."
There will be responses needed on various fronts: Post-traumatic/grief counselling, for students and staff in River Valley High School and beyond. Security measures, to mitigate against such an incident taking place in the future. Assurances to address the fears many parents will have.
Pray for the authorities overseeing our schools. That they will be able to discern and address the immediate needs among the affected. That they will be able to institute measures which protect our children while keeping schools conducive to learning.
Pray for the authorities enforcing law and order. That they be given insight and intelligence that may help pre-emptively surface any future incidents.
6. Finally, pray for yourself.
2 Timothy 1:7 – "For God did not give us the spirit of fear; but of power, and of love, and of a sound mind."
What was your initial reaction to the news? Anger, outrage? Fear, distress? Or the most worrying response – indifference, already dulled to the sinfulness of the world where nothing surprises you any more? Ask for the mind of Christ to make sense of the incident.
Pray for God's comfort. Just because you're the grown-up in your family doesn't mean you can't be deeply affected. Seek God in your despair.
Pray for God's insight. Ask God to show you, through spiritual eyes, what to make of such incidents.
Finally, pray for God's leading. ask God if there is anyone in your midst who needs your help, as a listening ear or a shoulder to cry on.
Join us tonight at 9pm in united prayer as we sow in tears and weeping, asking our God of Redemption to reveal His goodness even in the saddest of situations.
As He promised in Isaiah 41:18 – "I will make rivers flow on barren heights, and springs within the valleys."