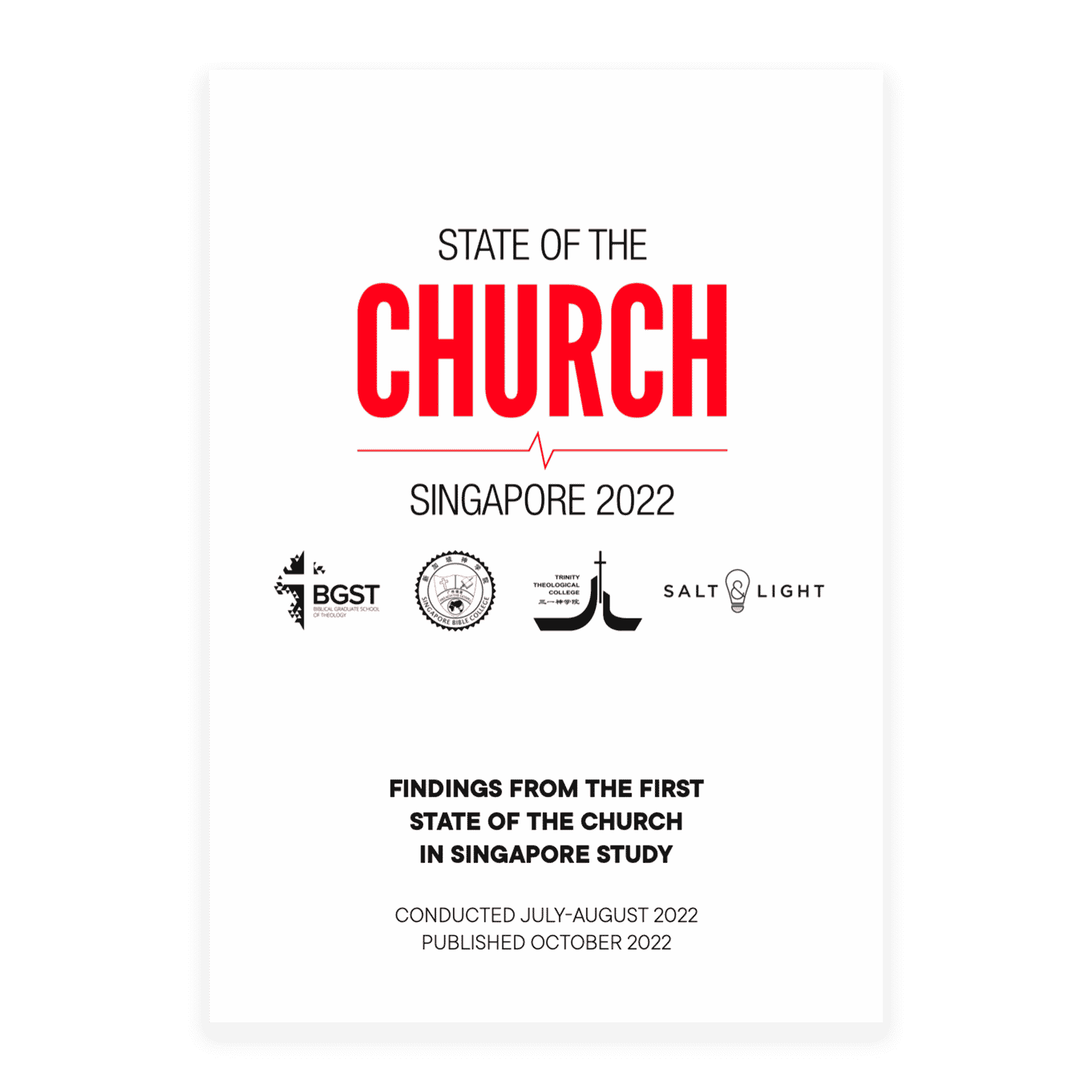 The State of the Church in Singapore 2022 study is a collaborative effort between Biblical Graduate School of Theology, Singapore Bible College, Trinity Theological College and Salt&Light to conduct a first-ever quantitative and current study of the Church here.
Between July and August 2022, we received direct responses from 144 Senior Pastors, representing churches totaling 105,000 attendees – more than a quarter of Protestants in Singapore.
They were asked a range of questions, from onsite/online attendance and strategy, to post-pandemic reflections.
Further analysis will be published here in the coming weeks.