God called them to make Singapore home
In celebration of our 54th National Day on August 9, Salt&Light brings you a series of remarkable Singapore faith stories.
by Rachel Phua // August 11, 2019, 9:33 am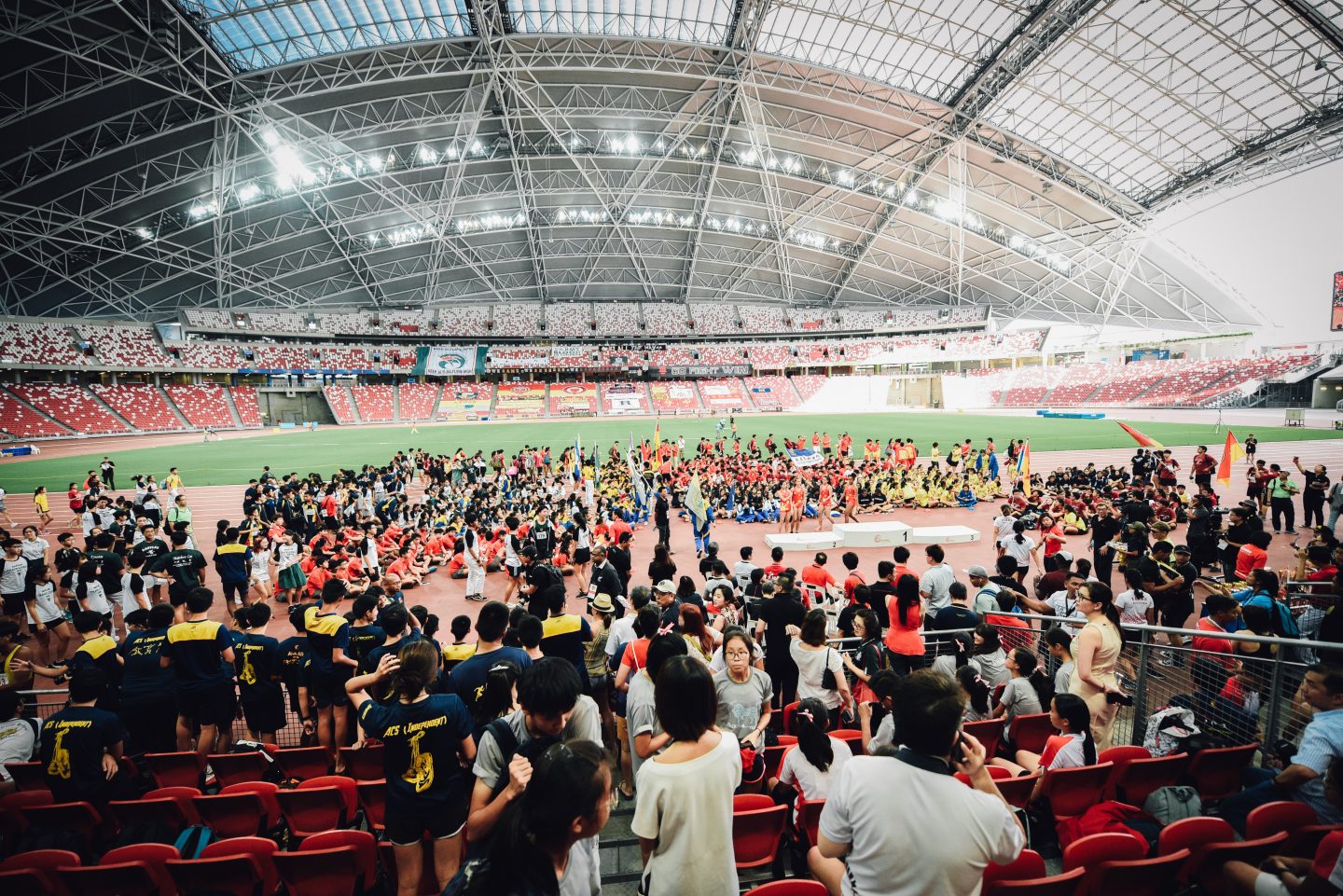 Some expats are here specifically to help the Church flourish. Photo by Lucas Law on Unsplash.
Singapore is home to a myriad people of different nationalities who have a share in building the nation and its multicultural landscape.
In fact, some are here specifically to help the Church flourish. They left the familiar and availed themselves of the Lord's plans for this part of the world. 
Salt&Light spoke to four individuals and couples to find out how God has called them to be an integral part of Singapore.
Akihiro Matsumoto
Pastor, Singapore Japanese Christian Fellowship 
Akihiro Matsumoto, a former high school teacher, settled in Singapore to become the pastor of the Singapore Japanese Christian Fellowship (SJCF) in 2013, eight years after he had originally enrolled in a theological school here.
After 13 years leading his church in Hokkaido, Pastor Matsumoto sensed a calling from God to move to Southeast Asia when he turned 43 years old, . He had no idea why, but in obedience, he started to look at how he could move south.
He found his way by enrolling in the Discipleship Training Centre in Singapore at the end of June 2005. But four months in, a divine detour occurred. There was a leadership vacuum in a Japanese church in Jakarta, and the congregation asked if he could lead their church. Pastor Matsumoto agreed, ending up in the Indonesian capital for six and a half years until he felt it was time to move on. It was in Indonesia that he finally understood why God called him to Southeast Asia – to minister to the Japanese living overseas.
"Many Singaporeans are praying for Japan. We really appreciate it."
For the next 11 months after leaving Jakarta, Pastor Matsumoto became an itinerant preacher, supporting the small Japanese Christian population in Asia and Europe, including Israel and Dubai, with his wife.
Then the Japanese church here invited him to be their pastor.
Since starting his next phase outside of Japan, Pastor Matsumoto has come to have a deeper understanding of his purpose here: To pastor a Japanese church, to create a network for Japanese churches is Asia, and to support the Japanese Christians who return to Japan.
While he finds that the Japanese outside of Japan tend to be open to the Gospel, many of them are in danger of straying from the faith once they return, given the alien impression Christianity has in Japan.
Pastor Matsumoto is moved by the generosity of the churches here. SJCF has been housed in St George's Church for the past 43 years, and throughout, they have freely welcomed the Japanese Christian Fellowship to use the site and facilities freely.
"Many Singaporeans are praying for Japan. We really appreciate it," he added when asked what he loves about the Singapore Church.
It's not just Singaporeans' love for Japan that touches him. He is also impressed by the people's love for their nation, he said. For example, when Lee Kuan Yew died, Singaporeans stood in the rain, lining up to pay their respects to the late founding Prime Minister. "They love their country, their leaders. They celebrate the country from the bottom of their hearts."
Simon and Tarryn Murphy
Lead pastor and church planters, Redemption Hill Church
Simon and Tarryn Murphy moved to Singapore from Johannesburg in 2008, following an unexpected call to plant a church here after years of praying for Asia.
The tiny city-state was never on their radar, given its first-world status and large church-going population. But through prayers with their church leaders, friends and family, they came to recognise this was where they were supposed to come.
"God has ways that are above ours," Simon, the lead pastor of Redemption Hill Church (RHC), said.
At just 26, Simon and Tarryn left South Africa for Singapore. For about the first year and half, Simon worked in a training and consultancy company while setting up the church, which he said helped greatly in understanding the local culture.
"Whenever you move to another culture, your attitude should always be that you are stepping up into another culture."
Once they knew Singapore was where God had called them home, the couple agreed they would be intentional in making the country their home. They moved into an HDB flat, enrolled their children into public schools, and hung out with locals.
"Someone told me whenever you move to another culture, your attitude should always be that you are stepping up into another culture, you're never stepping down from your superior culture into another culture," Simon said. "As we invest ourselves and try to understand Singapore, we've found ourselves just being so enriched and blessed."
Having lived in Singapore for the past 11 years, both Simon and Tarryn said what they love most about the country are its people, whom Tarryn, a discipleship and equipping leader at RHC, describes as "hardworking for the common good". She takes the National Day Parade as an example, in which Singaporeans are willing to work together for months to "create something beautiful".
Other than that, they love how safe Singapore is, the political foresight, and of course, the food. Laksa, bak chor mee (specifically Hill Street Tai Hwa Pork Noodle) and durian (particularly the Mao Shan Wang variety) count among their favourite local dishes. "We are slightly snobbish with durian," Simon said with a chuckle.
Starting a church in Singapore has been a privilege for them, where they see "different kinds of churches who recognise they are working together" to saturate the city with the Gospel.
At the same time, many Christians here are serious about their faith, firm about what they believe in, yet still tolerant and respectful towards the religious diversity in Singapore.
"We feel very fortunate to be doing ministry in a part of the world where it seems God really is at work."
Jonathan and Jingle Cortes
East Asia Director, Asia Evangelistic Fellowship International, & Filipino pastor, BBTC
Newly-married and seeking direction from the Lord, Jonathan and Jingle Cortes emigrated to Singapore in 1987 when Jonathan was asked to be Asia Pacific Navigators regional coordinator (he is now the East Asia director of the Asia Evangelistic Fellowship International).
It was a decision that meant leaving behind wealth and status. Jonathan quit his family's business and Jingle left her budding political and law career.
"We do not see what we do as a job. What we do is a ministry that the Lord has entrusted to us."
"We do not see what we do as a job. What we do is a ministry that the Lord has entrusted to us. It is all about him. Otherwise, leaving a comfortable career and family would be farthest from our minds," said Jingle, who is now the Filipino pastor at Bethesda (Bedok-Tampines) Church.
Most of the couple's work is focused on the Filipino residents in Singapore. In recent years, they have immersed themselves in developing Filipino professionals, families and foreign domestic workers, as many are transient workers who are poised to be "God's ambassadors not only to the Philippines but to the world", Jonathan said.
There are about 12-15 million Filipinos outside of the Philippines.
Through writing her thesis about evangelistic efforts toward the Filipinos in Singapore, Jingle discovered that there are approximately 200,000 Filipinos here, but only about 5% attend church. It's clear there is a need to thoroughly disciple those in church so that they are able to reach out to the other 95% of their community, she said.
A Bicentennial look-back at the extraordinary history of the Singapore Church
As for what makes Singapore home for the past 32 years, Jingle and Jonathan have a inexhaustible list that locals often take for granted: Its pro-family policies, good governance, racial and religious harmony, unique healthcare system, among others.
"This is a place where things work because the system is not broken," they said, and coupled with its geographical location at the heart of Southeast Asia, "it is easy to see the nation as a hub for ministries and missions".
Maria Broersma
Bible teacher, Youth With A Mission
Growing up, Maria Broersma never imagined that she would eventually end up on the other side of the world.
The American from rural Indiana always thought she would be living somewhere in Latin America, but Singapore has become her home for almost half her life now.
Broersma first came to Singapore 30 years ago as a student at Youth With A Mission's (YWAM) School of Biblical Studies. After she left in 1990, she went on to live in New Zealand, then Fiji, but then she decided to follow her colleagues, Jerry and Virla Brownell, who were relocating to Singapore.
In 1996, she returned, but as a teacher with the School of Biblical Studies. Broersma admits it was lonely during the first year, but the situation turned around after YWAM established a centralised base the following year and the next batch of students "took it upon themselves to extend hospitality to the foreigners".
She loves the pace and liveliness of urban life, and the parks and nature reserves peppered throughout the cityscape.
Though Singaporeans may appear reserved at first, they are actually a friendly and helpful bunch.
"Turn around and someone is always ready to take you out, or to see a dentist if you broke your tooth," she pointed out. She also loves the pace and liveliness of urban life, and the parks and nature reserves peppered throughout the cityscape.
Attending the National Day Parade has always been a memorable occasion for Broersma, who finds it fun to "be excited about Singapore, with Singaporeans". She's been to the parade four times, "an inflammatory statement because some Singaporeans haven't gone even once," she said, laughing.
Another favourite event of hers is the annual Rugby Sevens, which she would attend with the people from YWAM.
"As a YWAMer, you get to know people from every nation," she said. "We've got someone from Japan, from South Africa, Australia, Fiji", so it's like "we're all playing each other".
What strikes Broersma about the local Church is the dedication Christians have towards their faith, she said. Youths aren't in church to be entertained but to worship God, and it's the same for the adults. When she conducts night classes, there would be about 80 participants, a number that the States would be hard-pressed to match.
"I would've been happy with just five but then more than 50" turn up. And she finds many of them "hungry and willing to put energy" into their learning.
Broersma has no plans to leave Singapore, especially now that YWAM is looking at expanding its base in the heart of Geylang.
She believes the organisation is on the cusp of greater outreach efforts in the neighbourhood. YWAMers in general are "much more excited about going out", and she wouldn't want to miss out on the action, she added.