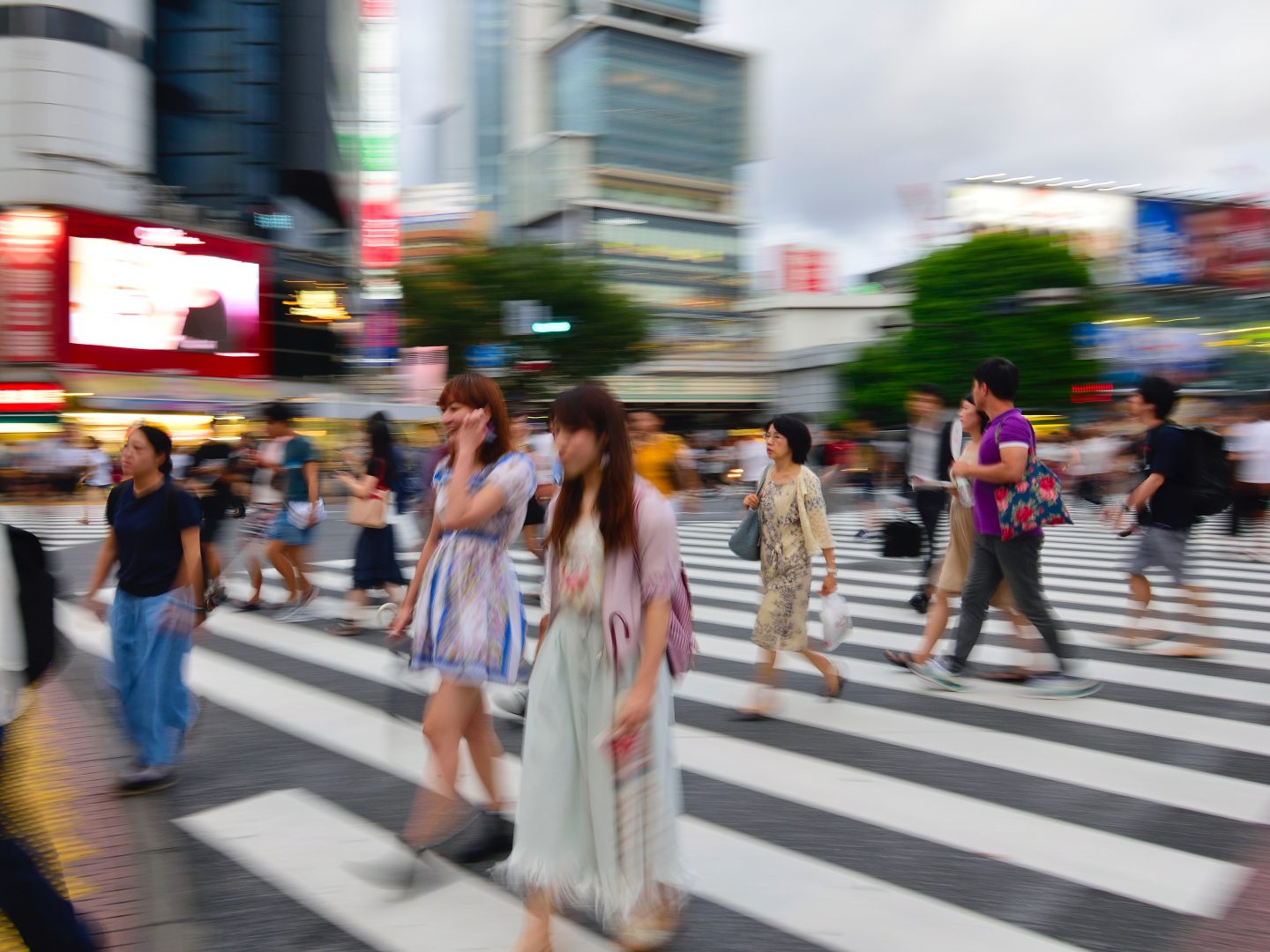 Photo by Anabel F Zamora on Unsplash
Japan has one of the most unreached populations in the world. Less than 1% of the population are Christians.
Interestingly, though, the Japanese have a very positive image of Christianity. There are many Christian institutions in Japan, such as high schools and universities, the latter being my mission field.
Weddings are often associated with Christianity because the Japanese like to hold the ceremonies in churches.
On the other hand, they don't know about what Christianity is exactly. They think that the only thing a pastor does is to officiate weddings.
The student factor
I think now is one of the best times to do missions in Japan, because of two main reasons.
The first is due to the ageing population. There are fewer students, and so the universities are putting in more effort to draw international students, particularly ones from Asia.
According to statistics from the Japan Student Services Organization (JASSO), an agency under the country's Ministry of Education, Culture, Sports, Science and Technology, the number of international students in Japan has been steadily increasing by between 15,000 to more than 30,000 individuals year-on-year since 2014.
Some of these students are Christians, who befriend their Japanese counterparts.
There are Japanese students who, when they studied abroad, went to church, because it's part of the country's culture. Some of them develop an interest in the Bible, so there's a really good shot of evangelising to them. But you have to reach out to them quickly or they'll forget about church.
The second reason is due to the 2011 Fukushima disaster.
In Japan, there used to be a great division between the mainline church and the evangelical church. But after the earthquake, everybody went to help out.
People who lived in the affected area of Tohoku saw us as Christians, not people of different denominations. There's been increasing unity among the churches after we came together for a common cause. It made us rethink what our actual identity is – our identity in Christ.
Seeking a sense of belonging
I am starting to see more Japanese students becoming curious about Christianity. After the Sarin attack 23 years ago, religion was seen as something really dangerous in Japan.
But after the earthquake, students are searching for opportunities to be useful. And they see that Christians are active in disaster relief.
Japanese students are drawn to the idea of belonging. Many people are lonely, and they feel welcomed at church.
The students are less concerned whether Christianity is true or whether they can go to heaven and more drawn to the idea of finding an identity, a sense of belonging. Many people are lonely, and they feel welcomed at church.
As part of our outreach efforts to non-Christians, my organisation runs various club activities, such as baseball, football and board games. Some members of the baseball club invited a non-Christian classmate to join them. Since he had no friends, he regularly attended their session. Eventually, he joined them for Bible studies and our summers camps. Last summer, he became a Christian.
It helps that the method of evangelism is changing too. Of course, we can't change the dogmatics, but people have learnt that saying , "You're going to hell unless you believe in Jesus" doesn't work.
Now, we explain how the Gospel changes us and we show them the fruit of the Gospel through our actions.
Starting conversations
The hardest challenge for missionaries is dealing with how polite the Japanese are.
You enter a restaurant, a convenience store, and everybody is smiling. Our culture dictates that we shouldn't disturb the peace.
I used to ask: "Why are there wars if God exists?" And the non-Christians think: "Oh, I can ask that?"
So people won't say what they are actually thinking, because they don't want to hurt other people's feelings. That makes evangelism hard, because you think you are having a good conversation, or a relationship with someone, but what the student really thinks is: "I have to say this, because I don't want to hurt him."
It takes time for them to show their real feelings.
The best way for me to engage the students is to build an atmosphere where they can say whatever they want. When I'm talking to them, someones I deliberately throw in difficult questions, or I share the doubts I used to have when I was a student.
For example, I used to ask: "Why are there wars if God exists?"
And then the non-Christians will think: "Oh, I can ask that?"
I think the key is to open up about your own struggles.
Overseas missionaries also tend to be very bold, which is a good thing, because you can say things Japanese people can't. You can get away with asking direct questions without sounding rude.
Missionaries needed
Right now, there's a lot of need in areas outside of Tokyo.
For example, Kirisutosha Gakusei Kai, or KGK, the organisation I'm part of, can't afford to have more than one staff member for regions outside of Tokyo.
So we have one staff who looks after four prefectures. That's a three- to four-hour drive between campuses. And that can get pretty lonely.
It's important that missionaries learn the Japanese language, though. I've came across missionaries who don't want to study the language, and they expect people to speak English to them. You can end up seeming arrogant.
There needs to be more cooperation between the Japanese and the international churches here too. New international church plants can sometimes appear to be taking members away when they don't reach out to the other churches in the neighbourhood.
That doesn't mean that a new church plant is bad.
There is this church I know where its leaders went to talk to the pastors in the neighbourhood, and ask if there was anything they could help with, such as starting an English programme.
The attitude and willingness to communicate matters.
If you have enjoyed reading Salt&Light...
We are an independent, non-profit organisation that relies on the generosity of our readers, such as yourself, to continue serving the kingdom. Every dollar donated goes directly back into our editorial coverage.
Would you consider partnering with us in our kingdom work by supporting us financially, either as a one-off donation, or a recurring pledge?
Support Salt&Light