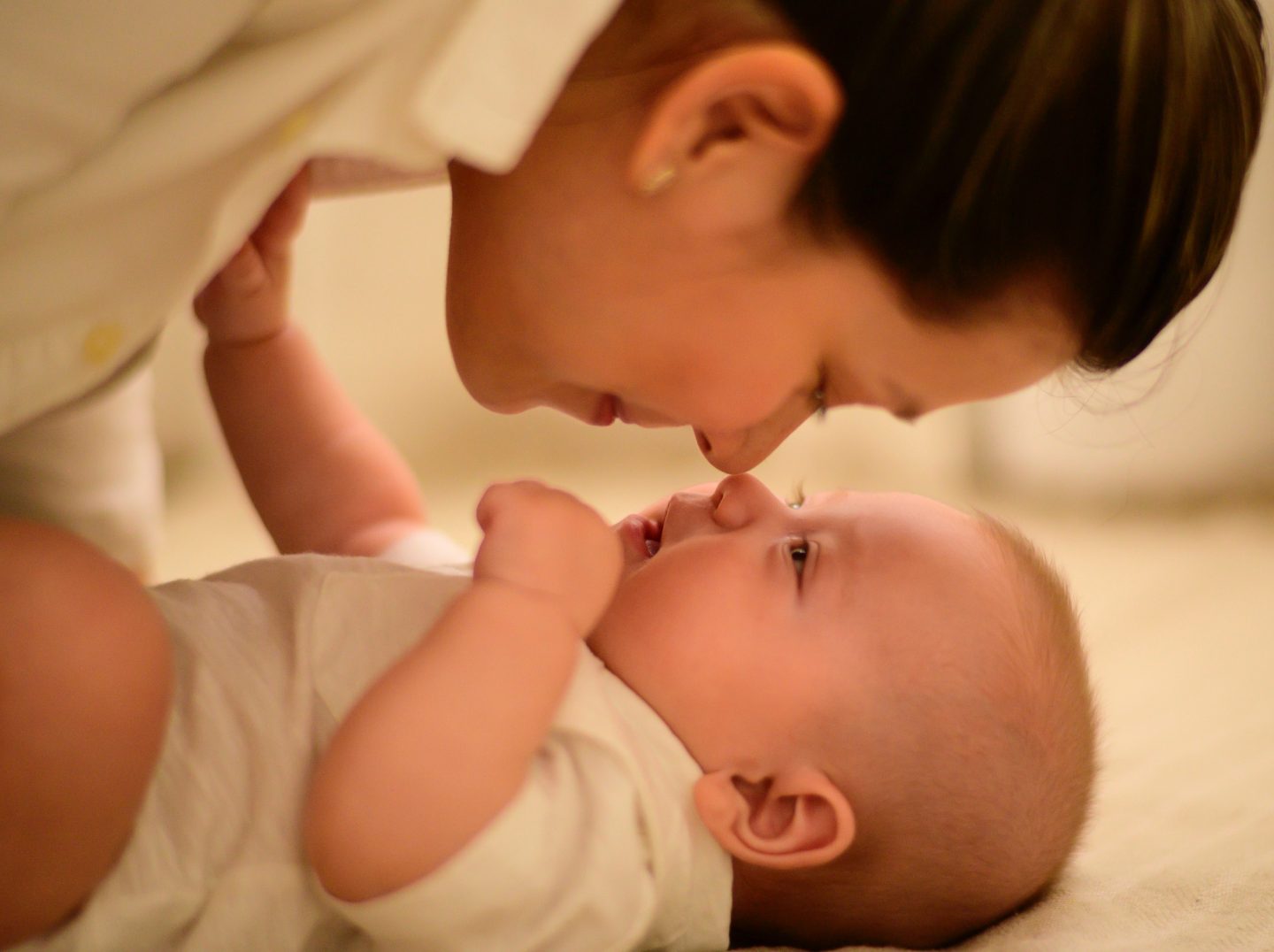 Know that God loves your baby boy even more than you do and rest in that knowledge, writes Jenny Toh, legal counsel and mother of three. Photo by Ana Tablas on Unsplash.
Dear Salt&Light,
I am a mother of a newborn and a social worker. I see a lot of meaning in my job and I know that my organisation needs people in my field. However, I also feel like leaving my job to look after my baby boy properly. What's the right thing to do?
Ruth S., 32, social worker
It is always a challenge working out your priorities as a working mother. Being a parent is a noble calling from God.
He entrusted children into our care as their trusted guardians with the desire to guide and nurture them to be fine young men and women rooted in the love of Christ and God's Word.
We want to do all that we can to ensure that they are lovingly cared for and to protect them from anything that will harm them.
At the same time, I can hear your passion and purpose in your professional life. You have a strong desire to help people. It is a blessing that God has given this strong sense of purpose for you in your career.
Have thorough discussions with close family members. 
As such, I hear that you are torn between choosing to be at home with your son and continuing your work as a social worker. To answer your question, there is no "right thing" to do. 
Firstly, surrender this to God. Spend time with Him in prayer. Ask Him for His guidance. Ask Him to bless you with a plan that will achieve the right balance for you in your current phase in life. The familiar verses in Matthew 6:31-33 and Philippians 4:6-7 remind us that our Father God knows your every need.
Secondly, have thorough discussions with your spouse, parents, parents-in-law, siblings and any other close family members.
The purpose of these discussions is for you to gauge their level of support and commitment in relation to the care of your baby boy which they can offer to you should you choose to continue working.
When you know that your baby boy is lovingly looked after by your family members, you will have the calm assurance and peace of mind to focus on your work when you are not physically with your son.
Know that God loves your baby boy even more than you do.
If it is not possible to elicit family support, consider reaching out to your friends and colleagues for suggestions of good childcare centres or alternative child care arrangements.
Thirdly, have an honest discussion with your supervisor or manager.
Discuss the options that are both workable for you and the organisation.
As you would have demonstrated that you are a valuable contributor in the past and exhibited your sincere desire to help people in need, your superiors will recognise and appreciate this.
They would prefer to help you to stay happy and motivated rather than to have you leave the organisation.
Some options for you to consider in terms of making it "work" at work:
Part time or flexible working arrangements. For example, work half days, work three or four days per week, work from home whenever possible, or work alternate weeks only.
Possibility of reducing face-to-face appointments with your clients. Consider and discuss with your superiors if there are alternatives to carry out your daily work routines for your clients without the need to see them in person.
Take a sabbatical and return to work after three to six months or longer.
Finally, know that God loves your baby boy even more than you do and rest in that knowledge.
Trust that your son is always wrapped up in the love of God. During the times that you are not physically with your baby boy, you can cover him with God's protection and love by constant prayers.
Leave your son at the feet of Jesus and be at peace.
"Do not fear, for I am with you; do not be dismayed, for I am your God. I will strengthen you and help you; I will uphold you with my righteous right hand." (Isaiah 41:10 NIV)
Ask Salt&Light: What if my child wants to do something I disagree with?
To submit an Ask Salt&Light question, please email hello@saltandlight.sg, with "Ask Salt&Light" in the subject heading. Please add your name, age and profession.
While we will try our best to seek answers for your questions, Salt&Light reserves the right to select, reject or modify any submissions.