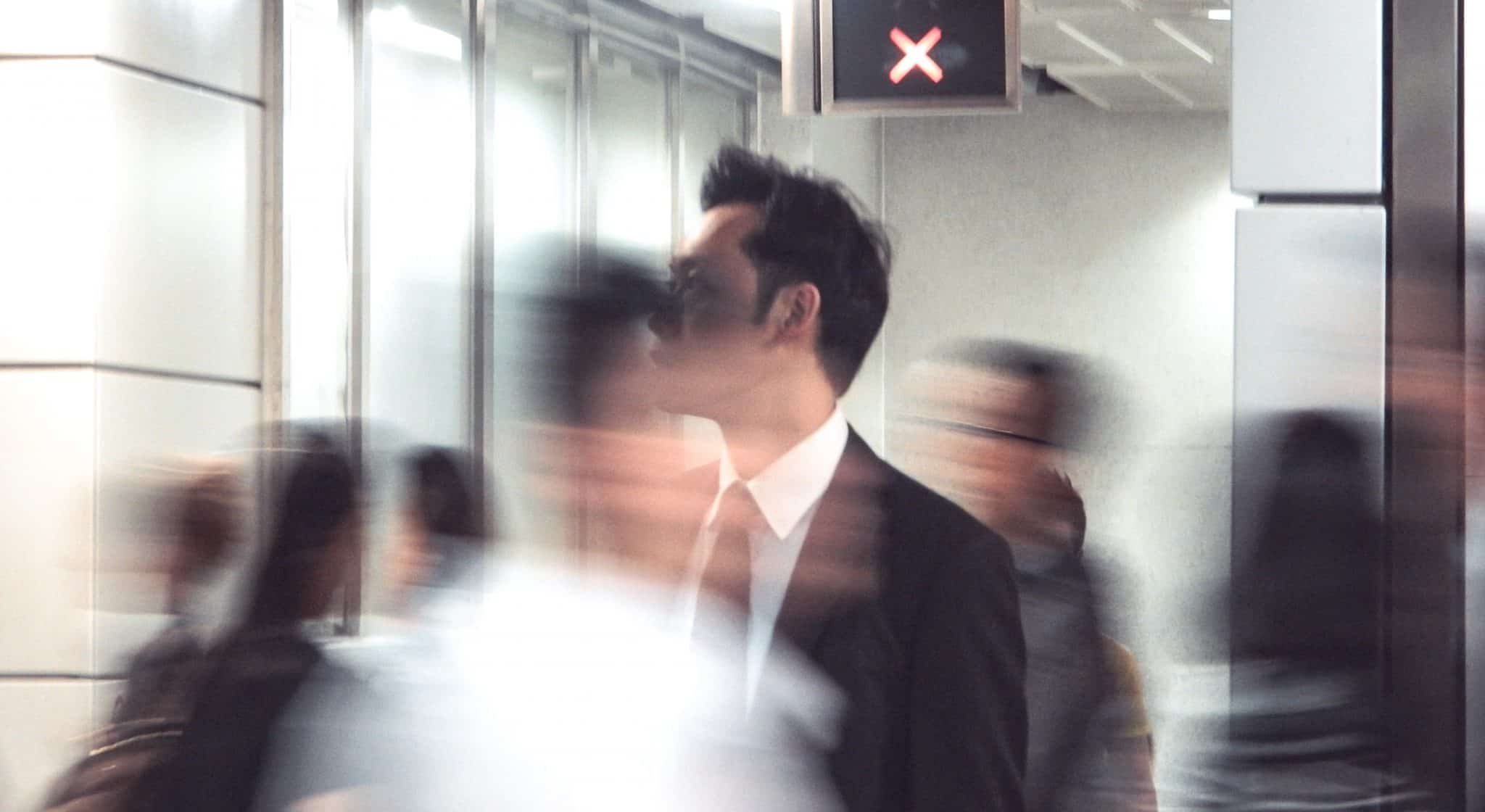 "I know firsthand how lonely that journey of entrepreneurship can be. It's even harder when you're a Christian," says Henry Kaestner, founder of the Faith Driven movement, which has expanded into Asia. Photo by Rostyslav Savchyn on Unsplash.
Poverty has a significant impact in the business world in Asia. Several countries including Singapore, have only come out of poverty in the last 50 years while many others are still battling through, especially post-pandemic.
"Due to this, fear and greed are constantly rearing their ugly heads in the regional startup ecosystem, business interactions and company culture," said Wen Li Lim, 40, regional director of partnerships at Faith Driven Asia.
These two drivers have led to the "very prevalent" issues of bribery and corruption, and profit maximisation at all costs through human trafficking and environmental degradation, for example.
Wen, who was in the venture capital space before she joined the Faith Driven movement, noted that this is a cultural influence unique to entrepreneurs in Asia. "The fear of losing out is real. The fear of countless other factors, such as experiencing poverty and losing face, is a daily battle to overcome," she said.
"But this is where faith is critical: the daily surrendering of our lives and businesses, being driven by love – God's love – and not fear."
Faith in business
The Faith Driven movement seeks to serve faith-driven investors, funds, partners, advisors and entrepreneurs, equipping them through content, community and connections to fulfil their God-given call to create and transform.
It was started by Henry Kaestner, 52, co-founder and partner of Sovereign's Capital, a private equity and venture capital management company in America.
Henry, who became a Christian at 28, first discovered the thrill of business in university when he realised that he could make a t-shirt for $5 and sell it for $10. By the time he graduated, he had sales teams in over 50 universities.
"We had this opportunity of leaning into our faith at the workplace and to love on our employees."
After a stint in the finance industry and starting an entrepreneurial venture, Bandwidth, which was eventually listed on the Nasdaq, Henry went on to co-found Faith Driven Entrepreneur and Faith Driven Investor.
"Over time, we came to understand that we had this opportunity of leaning into our faith at the workplace and to love on our employees," he said.
Early on, the team found that the best way to equip and resource Christian entrepreneurs was to share their own stories and experiences, Henry told Salt&Light. Thus, the Faith Driven podcast was conceptualised and created.
But they soon realised that there were more stories to be told by other leaders, founders and CEOs around the world who "challenged us and our listeners in incredible ways", Henry recounted. Many came from places as far as Singapore, Jakarta and Nairobi.
"That was how we discovered the global nature of this movement. People were tuning in from over 100 countries, so we figured the best way to help those entrepreneurs was to get out of the way and to give space for more local voices," he added.
Launch of FD Asia podcast series
Last month, Faith Driven Asia was launched along with a weekly podcast series featuring in-depth interviews with successful Christian entrepreneurs from across the region.
Interviewees include Samuel Rhee of fintech investment platform Endowus, Anthony Tan of mobile app startup Grab, So-Young Kang from micro-learning tool Gnowbe from Singapore, and many others from Indonesia, Malaysia, even Australia.
Wen, who co-hosts the FD Asia podcast with Henry, told Salt&Light that during the interviews, there were moments she was "literally fighting back tears" – not just from the "raw and painful stories" but also because of how God has redeemed those experiences.
"I'm always conscious about putting people on pedestals, so I hope the interviews show a multi-faceted 'work-in-progress' entrepreneur who is on a journey like the rest of us," Wen said.
Counter-cultural entrepreneurship
She is especially excited to see how God uses the stories from the podcast to help transform culture by providing a counter-culture view on entrepreneurship.
"Our hope is that we can work with churches, para-church organisations, capacity builders and the ecosystem to surround and encourage these courageous entrepreneurs in their journey to integrate their faith and to serve God in and through their businesses," Wen said.
"I know firsthand how lonely that journey of entrepreneurship can be. It's even harder when you're a Christian."
For example, many Asian families view being an employee in professions such as medicine, law or finance as the preferred path, so those who choose entrepreneurship are "thought to be going against the grain".
Those entrepreneurs often face a tough and lonely journey to convince parents, family and friends that they feel led to pursue this path.
Henry had experienced the isolating effect himself. He told Salt&Light: "I know firsthand how lonely that journey of entrepreneurship can be. It's even harder to do it when you're a Christian."
When he embarked on a series of fundraisers for Bandwidth, which was started with the foundational values of faith, family, work and fitness (in that order), he received many blank stares.
"In the best case scenario, we were misunderstood. In the worst case scenario, we were prejudiced against," he said, recalling how his co-founder and himself failed even to pique the interest of over 40 potential investors.
Providing community beyond content
Henry wants FD Asia to "make it easier for people to connect with and hear from other faithful men and women who understand their unique experiences."
"It's not so much about starting a movement in Asia as it is giving a voice for the one that already exists," he said.
"Our saying at Faith Driven is, 'Come for the content, stay for the community',"  added Wen.
"I hope this podcast provides much encouragement, as we share stories of breakthroughs, despair, redemption and God's faithfulness and what He is doing right here in our backyard."
View the podcast series here.
---
FAITH DRIVEN ENTREPRENEUR LIVE 2022
Entrepreneurship is a lonely journey. But it doesn't have to be.
The Faith Driven Entrepreneur movement invites you to their annual gathering, streaming live from Nairobi, Kenya, to 300 cities around the globe.
The one-day virtual conference is described as a family reunion for the Faith Driven movement, spanning over 140 different countries.
"In order to reunite the family of Faith Driven Entrepreneurs worldwide, 300 cities with local watch parties have been activated to stream Faith Driven Entrepreneur Live. This is a chance for people who are passionate about the movement to join these watch parties in their respective cities," the organisers said.
"You do not have to do it alone. This is a chance to experience the community we all crave."
Date: September 29, 2022 (Faith Driven Entrepreneur Live)
            September 30, 2022 (Faith Driven Investor Live)
Time: 10am-4.30pm
Cost: S$59 (Faith Driven Entrepreneur Live)
           S$99 (Faith Driven Investor Live)
           S$129 (Combo of Faith Driven Entrepreneur + Faith Driven Investor Live)
Click here to register.
When a "4-year drought" taught award-winning PropertyLimBrothers to put people before commissions
"There is a way, through our investments, to bear witness to the King": Being a faith-driven investor
Former Morgan Stanley head honcho and Endowus founder on redeeming the world of finance
If you have enjoyed reading Salt&Light...
We are an independent, non-profit organisation that relies on the generosity of our readers, such as yourself, to continue serving the kingdom. Every dollar donated goes directly back into our editorial coverage.
Would you consider partnering with us in our kingdom work by supporting us financially, either as a one-off donation, or a recurring pledge?
Support Salt&Light