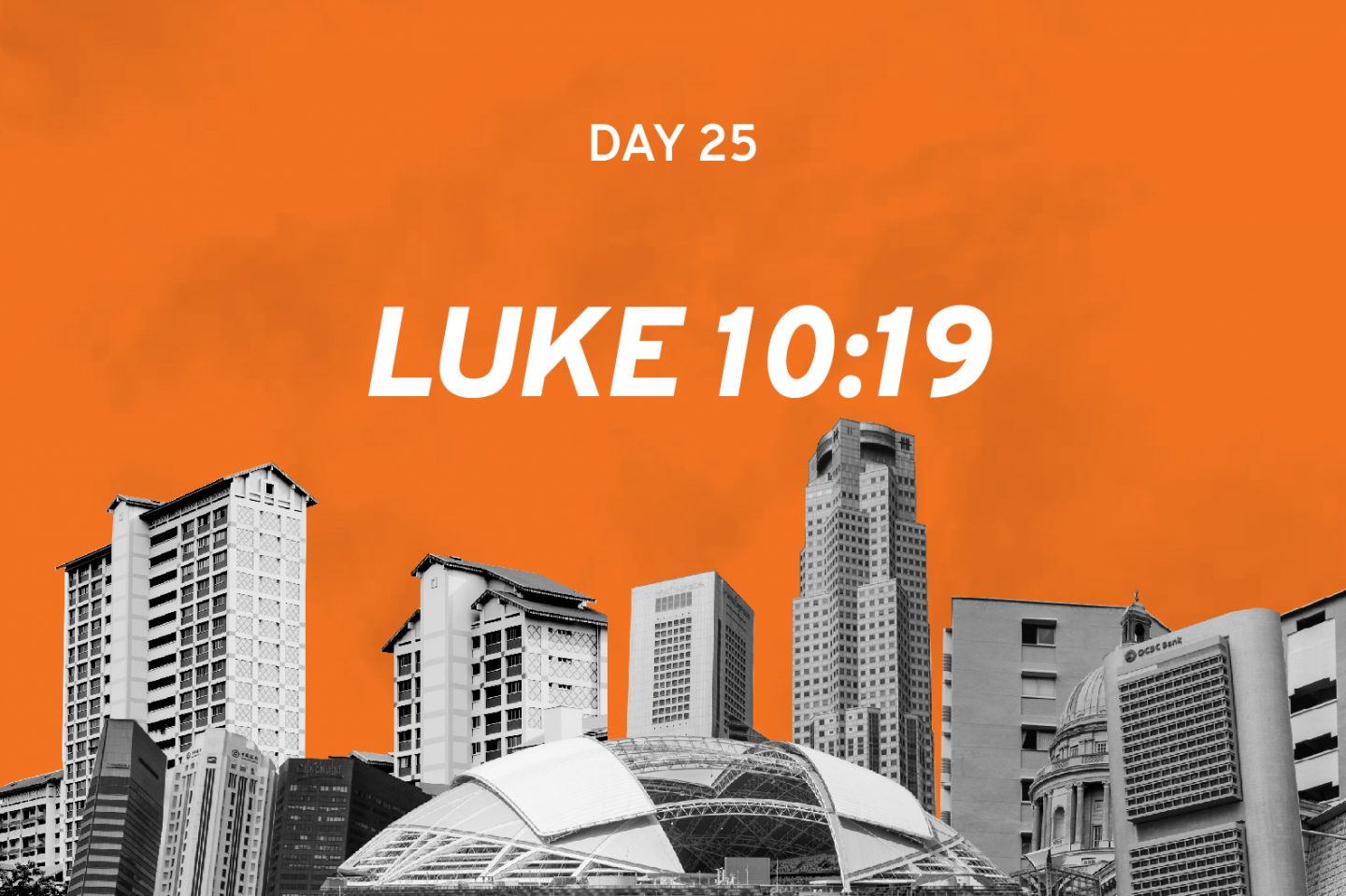 MAY 14
I have given you authority to trample on snakes and scorpions and to overcome all the power of the enemy; nothing will harm you (Luke 10:19).
Declare: In Jesus' name, we take authority over the forces of darkness, over all witchcraft curses levelled against CoH leaders, speakers, and testifiers.
We nullify all demonic plots to confuse and divide God's servants.
We speak shalom and divine covering over every detail of the rally plans and preparation.
The 30.Day Prayer counts down to the final day of the Celebration of Hope series of evangelistic rallies. We invite you to pray anytime or anywhere. If able, join us in synchronised prayer twice a day at 11am and 11pm, wherever you are.
The event is a festival of hope, filled with songs and stories of hope, to be held in various languages for all age groups at the National Stadium.
To find out more, visit celebrationofhope.sg. Admission is by ticket only – but tickets are free. To book your tickets, download the Celebration of Hope app now.