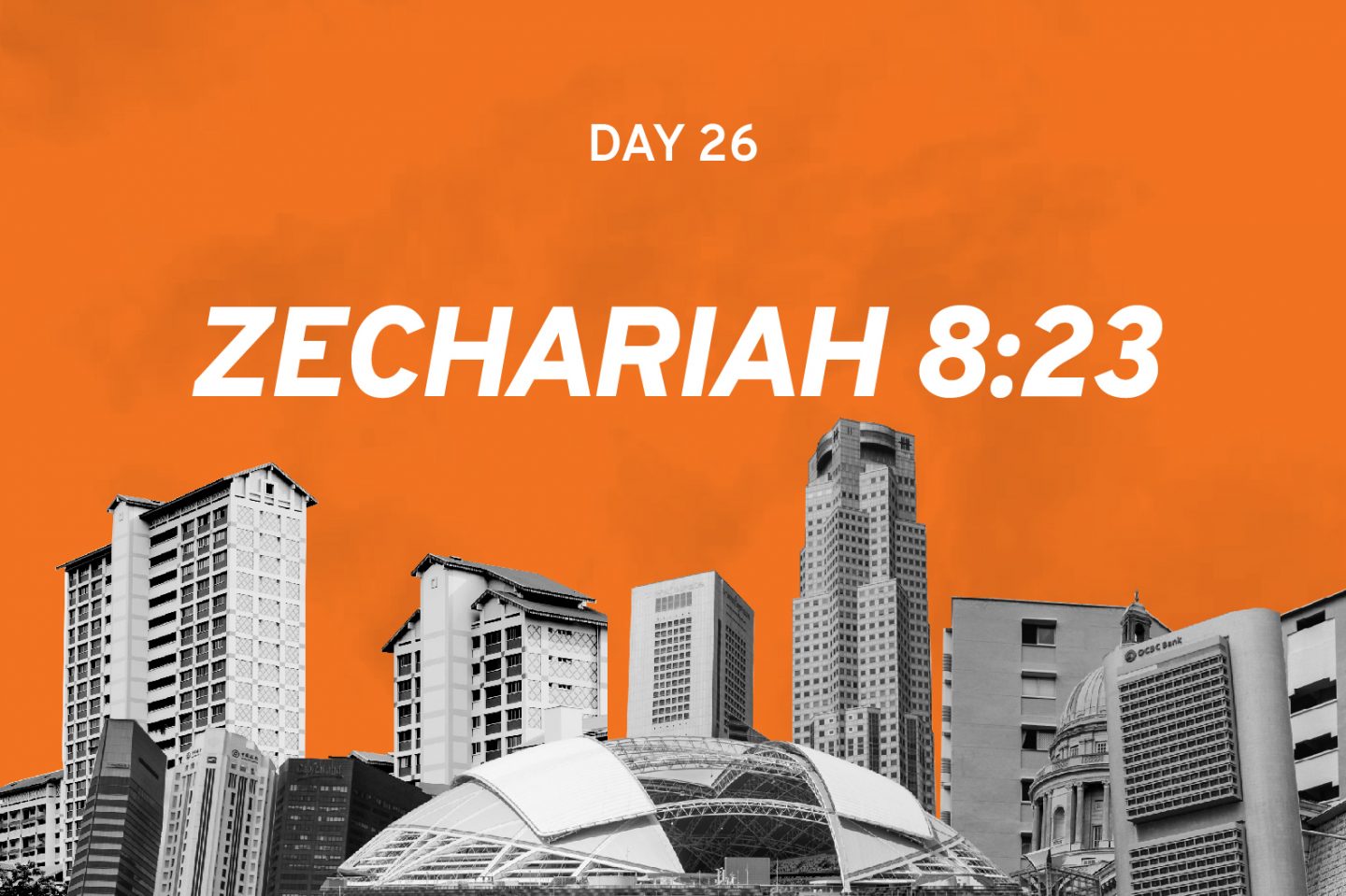 MAY 15
In those days ten men from the nations of every tongue shall take hold of the robe of a Jew, saying, 'Let us go with you, for we have heard that God is with you' (Zechariah 8:23).
Ask God to draw massive throngs of foreigners to Christ at every rally.
Ask God to mark CoH as a momentous turning point for Antioch missions where foreigner after foreigner will declare: I belong to the Lord (Isaiah 44:5).
Pray for mighty ripple effects all across Asia and to the ends of the earth!
The 30.Day Prayer counts down to the final day of the Celebration of Hope series of evangelistic rallies. We invite you to pray anytime or anywhere. If able, join us in synchronised prayer twice a day at 11am and 11pm, wherever you are.
The event is a festival of hope, filled with songs and stories of hope, to be held in various languages for all age groups at the National Stadium.
To find out more, visit celebrationofhope.sg. Admission is by ticket only – but tickets are free. To book your tickets, download the Celebration of Hope app now.