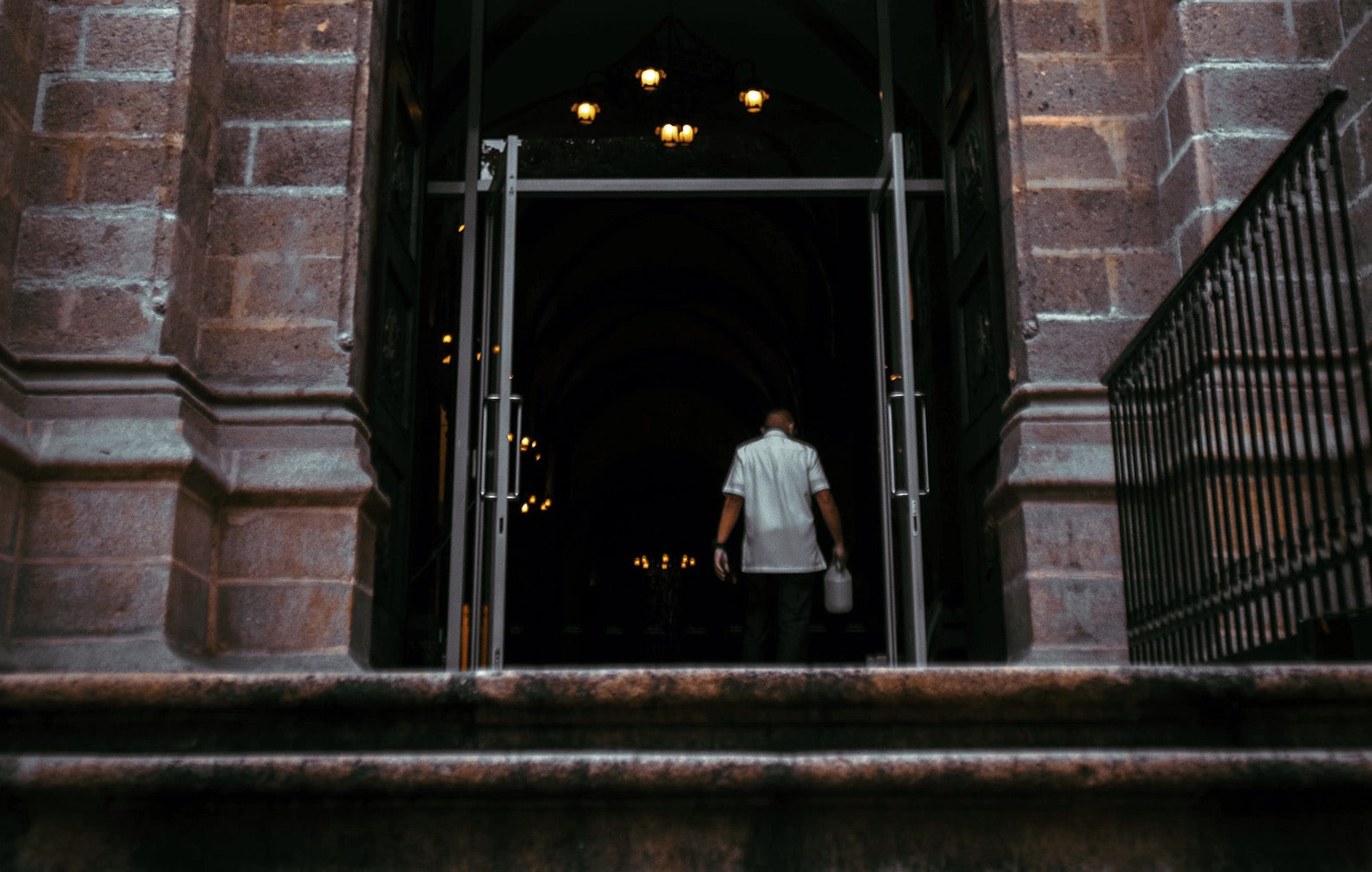 Church leaders – back in the Valley of Decision. Photo: Karl Abuid/Unsplash.com.
In the military, before going out for a field exercise, we receive our Orders. This is the mission brief, telling us what we are to do and the parameters we must work within.
But prior to the Orders comes the Warning Order. This is an advance brief that basically says: "Get ready for the real thing; here's some advance information to help you start planning."
I think of the latest announcements by the Government Multi-Ministry Taskforce today (16 February) as amounting to a Warning Order, and I would compare it to that time when we first emerged from the Circuit Breaker and faced the prospect of on-site services in the midst of a pandemic.
I reckon the looming shift is more momentous than the rule changes we have seen in the last year or so, because this now signals a clear major move to enter a post-pandemic phase.
Consider the following announcements made today:
From 25 February, safe-distancing will no longer be required between groups and individuals in all mask-on settings; households may take multiple groups of maximum 5 visitors at a time, up from the current total of 5 daily.
From 4 March, capacity limits will be lifted for a broad range of events including religious services, weddings, funerals, and conferences.
Churches are still awaiting more detailed guidelines on how this will affect church services, but just the broad strokes stated above already give a sense of how much things will change. Apart from masking-off, singing and dining, most activities may carry on pretty much as they did in pre-pandemic days.
That's huge!
But speaking as one serving full-time in my local church, I am not ready to cheer just yet.
The coming changes present a substantial leadership challenge for every church.
This is because the coming changes present a substantial leadership challenge for every church.
I read a wise remark in a secular news article a few weeks ago, about how leading a nation out of a pandemic requires at least as much leadership as when leading a nation into and through one. I believe this applies just as much to the church.
I see churches facing two challenges:
The first comes with having spent the past two years embarking on a major paradigm shift in how we operate as a church. For example, did your church shift to going 100% virtual? Decentralise to become a network of house groups or smaller congregations? All these changes are thrown into question now.
The second is the assumption that with almost pre-pandemic conditions, one is simply to revert to "the way things were". Services, children's programmes, youth groups, cell groups, missions work … everything. With minor adjustments for the administrative and management minutiae of this transition.
But we surely cannot think in terms of going back to the "same old, same old".
That's like keeping the old wineskin when the wine has changed. And we must not allow ourselves to get caught up with pursuing the details of the latest dos and don'ts.
The time to make big decisions comes later; now is the time to discuss, strategise and get a shared understanding of the way ahead.
Coming back to my military analogy, when the Warning Order is issued, what the leaders need to do is huddle as a team, size up the situation, get clarity on what is needful, and draw up some possibilities. This is never done alone, but in concert with all the key players. In the case of the church, this would be the pastoral team, ministry staff, elders, lay leaders, and so on.
The time to make big decisions comes later; now is the time to discuss, strategise and get a shared understanding of the way ahead.
This is a time for envisioning (or rather, re-envisioning), for re-imagining a fresh wineskin for the church.
Allow me to suggest some questions you can critically ask as a leadership team, to help you re-envision what your church could look like in this coming season.
Questions to help us make sense of the post-pandemic church:
How did you and your leadership team respond to the pandemic's major disruptions the last time?
How did you communicate the changes to the various parts of the church?
What did not work well during pre-pandemic days, where disciple-making, community life, witnessing and missions engagement are concerned?
You sure you want to go back to that, or do you think – with the benefit of the experiences of the past two years – that there may be a "better", more faithful way of "doing church"?
What did you initiate during the pandemic that has been a real boon for the church? For example, most churches will have dialled up your presence and activity online.
What have you done during the pandemic that should you keep doing post-pandemic?
What should you stop doing?
How have you seen other churches do things differently with promising results, that you think you can take a leaf from?
How much attention needs to be given to seek the Lord together in Worship, Prayer and the Word – to discern what is to be done?
Thinking through the above – both individually and with your leadership team – is the business of leadership. It's vital for revitalising the church as we emerge out of this challenging time.
I pray that when the time comes to forge the new wineskin, we – the church in Singapore – will be ready.
Along with that comes the other (equally important) leadership challenge of communicating your future direction to your church community.
Now that the Warning Order has been issued, the clock has started ticking. But before we rush into action, let's start by turning to the Lord and asking for His wisdom, trusting that He gives it liberally (James 1:5).
And let's also pray for our leaders as they mull the way ahead. It's tough being in the valley of decision.
I pray that when the time comes to forge the new wineskin, we – the church in Singapore – will be ready.
If you have enjoyed reading Salt&Light...
We are an independent, non-profit organisation that relies on the generosity of our readers, such as yourself, to continue serving the kingdom. Every dollar donated goes directly back into our editorial coverage.
Would you consider partnering with us in our kingdom work by supporting us financially, either as a one-off donation, or a recurring pledge?
Support Salt&Light