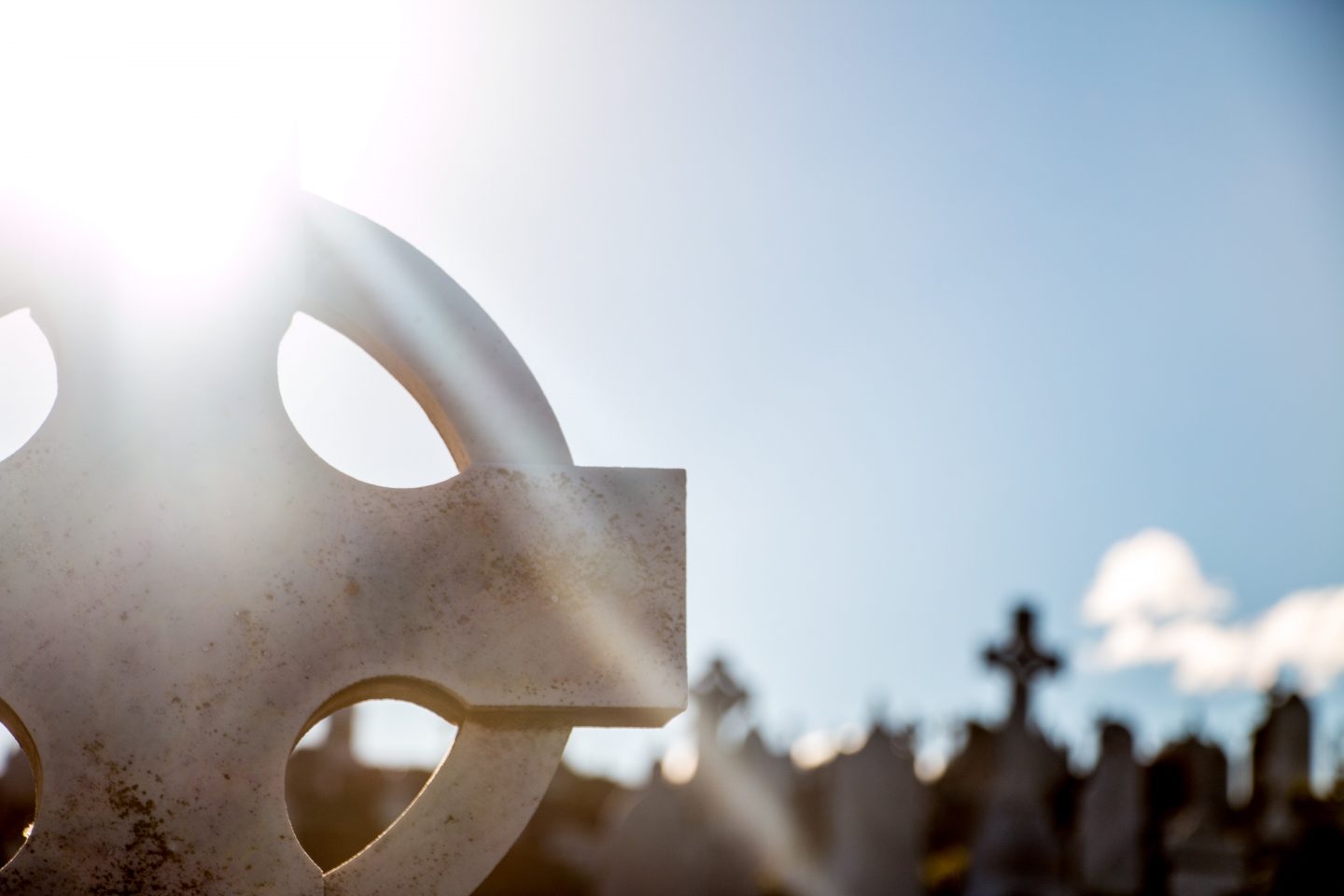 "We are not mere case numbers as far as He is concerned. We each have a name that's either written in His Book of Life (Revelation 3:5) or not," says Emilyn Tan. Photo by Simeon Muller on Unsplash.
I have long made it a practice to read the obituaries.
It's a habit picked up from my mother, who, in the days when there was only print, used to trawl through The Straits Times page after page, pausing long at the section in between "Business" and "Sports".
She would peruse the photos of the deceased and mutter 好命 (ho mia in Hokkien, or "blessed" in translation) admirably if there was a long list of children and grandchildren under the deceased's name. Better yet if there were great-grandchildren too.
It's a poignant place for the dead to be placed to rest – a tacit acknowledgement, perhaps, that between the business of making a living and the sport of living a life is a sliver of a page so slim it often slips through our fingers unnoticed.
Today (March 22) being Sunday, I looked between "Insight" and "Invest" specifically for the announcement of a 75-year-old woman's death.
There wasn't one.
Had she survived, today would have marked exactly four weeks since Case 90 was first recorded in Singapore's annals of COVID-19 infections. She passed away yesterday at 7.52am.
The first COVID-19 deaths
Case 90 was first hospitalised on Sunday February 23 with pneumonia. Testing positive for COVID-19 the same day, she spent almost a month in the National Centre for Infectious Diseases' (NCID) Intensive Care Unit (ICU).
I didn't think I would find an obituary for Case 212. He was a foreigner, aged 64, who had spent nine days in the ICU at NCID. He succumbed yesterday too, at 10.15am.
These were people who were not just case numbers, but flesh and blood, cherished by family and friends.
The matter-of-fact statement by the Ministry of Health (MOH) confirmed the two deaths from "complications due to COVID-19 infection".  
Beyond the ancillary detail that they each had a history of heart disease, not much else was revealed about them. Case 90, a Singaporean, also had hypertension, and was linked to the Life Church and Missions cluster.
I suppose they will remain largely unnamed and unknown to the wider world – statistics identified by a case number.
As a nation, we might lament for them in passing as we mourn the loss of our until-now zero coronavirus mortality record.
But these were people who were not just case numbers, but flesh and blood cherished by their families and friends.
The heart condition
I wonder how long the genealogies of the two of them would have been, had their death announcements been published. And if there would have been a Bible verse tucked in somewhere – a familiar one like 2 Timothy 4:7, or Psalm 23:6, or Job 19:25-26.
Cold comfort, you may scoff, when a loved one is dead and gone.
Spiritually, we all have a chronic heart condition called sin that causes us to live hypertensively within a nature destined for death.
Not so, I say. If there, these gleanings from Scripture would have revealed a faith that will see the light of day when this world ends and there comes a new heaven and a new earth (Revelation 21:1).
See, to me, the stark reality – spiritually – is that we all have a chronic heart condition called sin (Romans 3:23). It causes us to live hypertensively within a nature that is inherently diseased and destined for death (Romans 6:23).
It's the reason why we remain separated from the holy God who created and loved us, and loves us still.
Amazingly, the Father's heart is such that He longs for us to return (2 Peter 3:9). That's why He gave the world His Son (John 3:16), that we might be reconciled to Him for eternity.
We aren't mere case numbers as far as He is concerned. We each have a name that's either written in His Book of Life (Revelation 3:5) or not.
That's good news and bad, because that divine genealogy determines whether we end up going to that place called heaven or to the other called hell.
Amazing grace
The choice is ours. But it's one we need to make while we are still on this earth.
In a parable recorded in Luke 16:19-31, Jesus said:
"There was a certain rich man who was splendidly clothed in purple and fine linen and who lived each day in luxury. At his gate lay a poor man named Lazarus who was covered with sores. As Lazarus lay there longing for scraps from the rich man's table, the dogs would come and lick his open sores.
"Finally, the poor man died and was carried by the angels to sit beside Abraham at the heavenly banquet. The rich man also died and was buried, and he went to the place of the dead. There, in torment, he saw Abraham in the far distance with Lazarus at his side.
"The rich man shouted, 'Father Abraham, have some pity! Send Lazarus over here to dip the tip of his finger in water and cool my tongue. I am in anguish in these flames.'
God in His unending mercy offers His saving grace to all who would call on His Name.
"But Abraham said to him, 'Son, remember that during your lifetime you had everything you wanted, and Lazarus had nothing. So now he is here being comforted, and you are in anguish. And besides, there is a great chasm separating us. No one can cross over to you from here, and no one can cross over to us from there.'
"Then the rich man said, 'Please, Father Abraham, at least send him to my father's home. For I have five brothers, and I want him to warn them so they don't end up in this place of torment.'
"But Abraham said, 'Moses and the prophets have warned them. Your brothers can read what they wrote.'
"The rich man replied, 'No, Father Abraham! But if someone is sent to them from the dead, then they will repent of their sins and turn to God.'
"But Abraham said, 'If they won't listen to Moses and the prophets, they won't be persuaded even if someone rises from the dead.'"
God, in His unending mercy, offers His saving grace as a gift to all who would call on His Name (Romans 10:13) in faith. It's a decision that is critical to our forever-after, and my prayer is that you would take a moment today to find out more.
COVID-19 is just one expression of how our fallen world could be shaken overnight. Life will never again be as we once knew it, and not just for the families and friends of Cases 90 and 212.
May the God of hope give you joy and peace in believing, so that by the power of the Holy Spirit you may abound in hope (Romans 15:13).