Day 33: Bond of brothers
A LoveSingapore 40.Day prayer and fast devotional, following 2020's theme of In the Long Run – A Journey Through the Book of Hebrews.
LoveSingapore // August 2, 2020, 12:01 am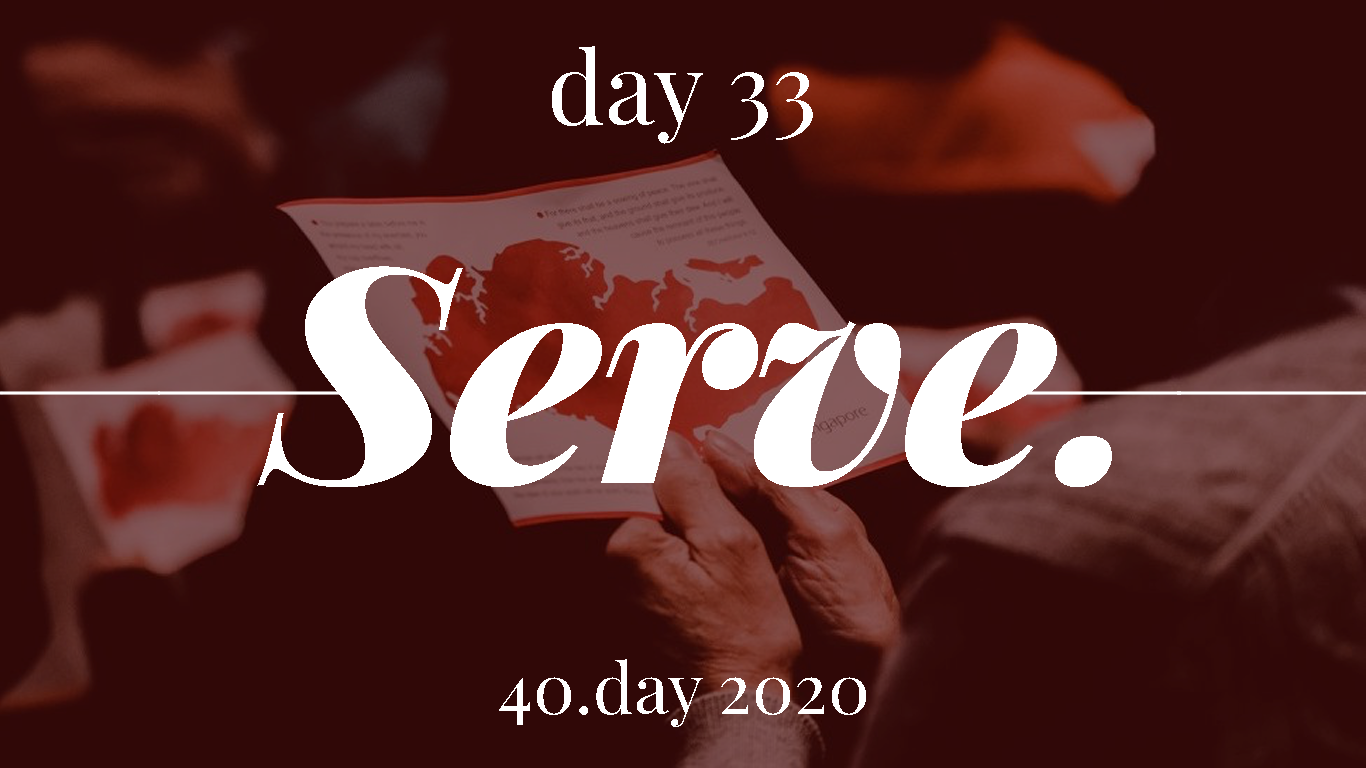 40.day 2020
Bible reading for 40.DAY 2020 | August 2: Hebrews 13:1-3
---
 Serve God. Serve people. The Preacher begins his 'altar call' with an appeal to serve God through brotherly love, hospitality, prison ministry, faithful marriages, sexual purity, godly contentment, and solidarity with the suffering (Hebrews 13:1-6).
This is not human ethics. This is acceptable worship.
These are appropriate and practical responses to the Word of God that has been proclaimed from Hebrews 1 to 12. The Preacher now calls for a quality of discipleship and service worthy of the One who lived his life in total solidarity with those who suffer.
He is not ashamed to call us siblings (Hebrews 2:11-18; 4:15).
Hebrews calls us to worship God in earthly places of human misery and deprivation.
The New Testament takes it for granted that believers should relate to each other as brothers and sisters. Care for the poor and even for the dead was one reason for the rapid growth of the early Church. Some of the first churches to acquire legal status did so as funeral halls and burial societies. They not only buried their own dead. But any "body" that needed it.
The Church didn't do such things to gain recognition or attract new members. They did so because they loved Jesus and were transformed by his love. This was something new in society and history. Outsiders who cared little or nothing for their own poor were astonished and even ashamed to see Christians treating strangers like family.
In the fourth century, for example, the pagan Emperor Julian wrote: It is a scandal that the (Christians) care, not only for their own poor, but for ours as well; while those who belong to us look in vain for the help that we should render them.
It was equally disturbing when Christians disregarded the example and teaching of Jesus. In the second century, Bishop Ignatius of Antioch lamented that certain false teachers cared nothing for widows and orphans, prisoners and the poor. Heresy is not just fake doctrine, but also faulty practice that falls short of the teaching and example of Jesus.
Hebrews calls us to worship God, not just in heavenly places, but also in earthly places of human misery and deprivation.
Keep on loving each other as brothers and sisters, says the Preacher. What say you?
Prayer Track
•  In a cosmos of self-obsession, God wants his Church to imitate Jesus and model selfless love: God is love (1 John 4:8). The heart of the Gospel is love (John 3:16, 1 John 4:9). The hallmark of the Church is love (1 John 4:7-21). The more excellent way is love (1 Corinthians 12:31). The new commandment is to love one another just as Christ has loved us. By this all people will know that you are my disciples, if you have love for one another (John 13:34-35).
How are we doing? If a church has love, it doesn't really need much else. And if it doesn't have love, whatever else it has doesn't really matter very much (Haddon Robinson, Adapted). Pray.
•  In a world of hate, God wants his Church to walk in the opposite spirit and model genuine love. The Bible is full of explicit commands for Christians to love in explicit terms.
Pray that we will lead by example in our respective spheres of influence: Forgive one another (Matthew 6:14). Be reconciled (Matthew 5:24). Keep no record of wrongs (1 Corinthians 13:5). So far as it depends on you, live peaceably with all (Romans 12:18). 
Affirm the gifts and callings of each other (Romans 12:6-8). Outdo one another in showing honour (Romans 12:9-10). Value others above yourselves, not looking to your own interests but each of you to the interests of the others (Philippians 2:3-4). Associate with people of low position. Do not be conceited (Romans 12:16). 
Rejoice with those who rejoice; mourn with those who mourn (Romans 12:15). Bear one another's burdens, and so fulfil the law of Christ (Galatians 6:2). Care for the poor, redistribute wealth, close the inequality gap so that there will be no needy persons among us (Acts 4:34).
•  In an age of nationalism, God wants his Church to welcome the stranger and model hospitality. God commands us to treat the stranger who sojourns with us as one of us, and love him as ourselves (Leviticus 19:34). We share a common humanity. How have we been treating the 300,000 migrant workers living among us? They are the unsung heroes of our ongoing national development. They provide all sorts of essential services to keep our city clean, green, and buzzing. Are we grateful? Or have we looked down on them, discriminated against them, and shunned them? Have we treated them like cogs in a wheel, squeezing out every ounce of productivity at the lowest possible cost?
Let us examine ourselves. Be it ethnocentric pride and prejudice, xenophobia, or indifference, repent. Thank God for the Alliance of Guest Worker Outreach that tirelessly served this special group during the circuit-breaker. Much more can be done and should be done. Pray that local churches will do their part to love them and meet their felt needs in practical ways: Personal welfare. Cultural adjustment. Protection from abuse. Counselling. Legal mediation. Healthcare. English Language competency. Skills training. And so on. Ask God to turn these acts of hospitality into an Antioch movement to every people and from every people.
---
Follow Salt&Light on Telegram, Facebook or Instagram for more of LoveSingapore's daily devotions until August 8, 2020.
"Your family may not be here, but we are": Volunteers bring clothes, murukku and laughter to migrant workers stuck on cruise ships