Day 40: Majulah Singapura
A LoveSingapore 40.Day prayer and fast devotional, following 2020's theme of In the Long Run – A Journey Through the Book of Hebrews.
LoveSingapore // August 9, 2020, 12:01 am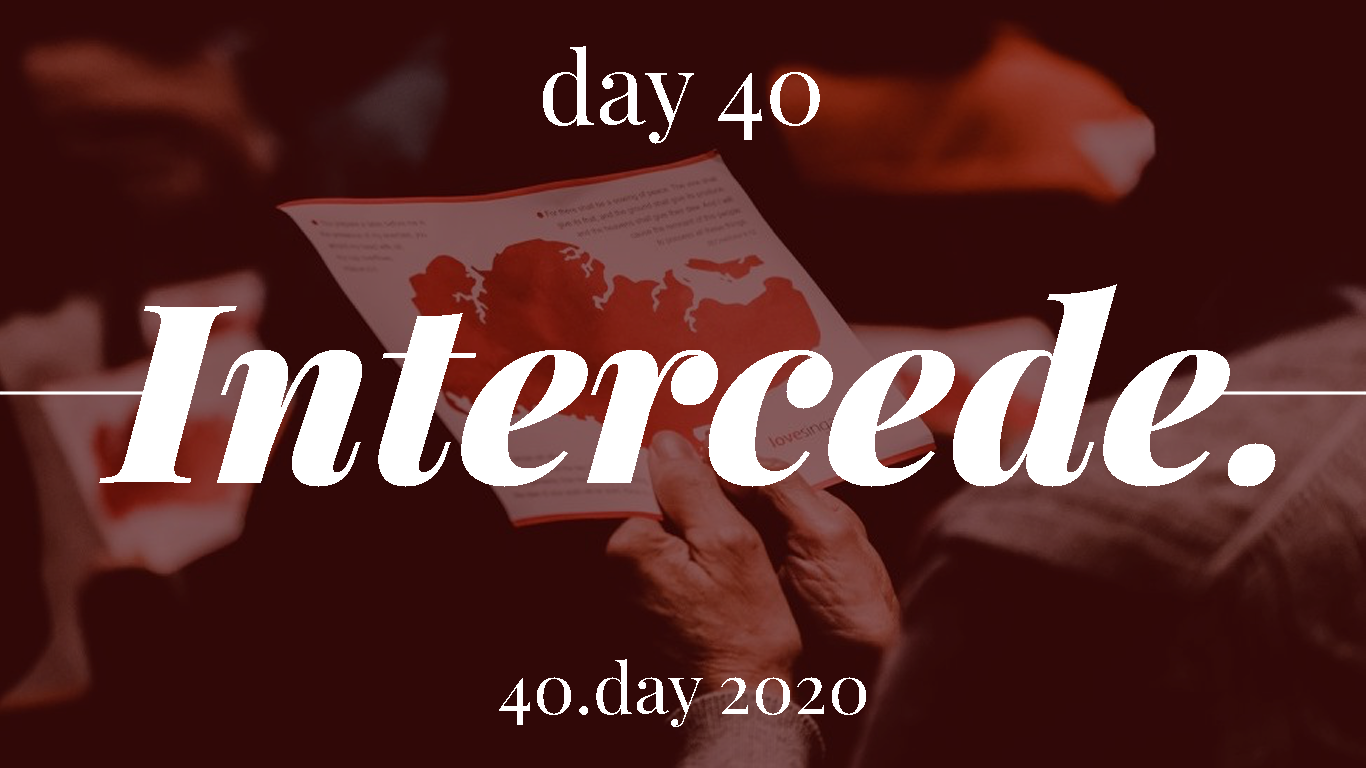 40.day 2020
Bible reading for 40.DAY 2020 | August 9: 1 Timothy 2:1-5
---
"I urge, then, first of all, that petitions, prayers, intercession and thanksgiving be made for all people—for kings and all those in authority, that we may live peaceful and quiet lives in all godliness and holiness. This is good, and pleases God our Saviour, who wants all people to be saved and to come to a knowledge of the truth. For there is one God and one mediator between God and mankind, the man Christ Jesus." (1 Timothy 2:1-5)
Prayer Track
•   No government is perfect. But the Singapore Government stands out as strong and stable, good and benevolent, wise and prudent. Every good gift is from above (James 1:17). Let us humble ourselves and acknowledge God with thanksgiving. Count your many blessings. Name them one by one. Today. Every day.    
•   Pay attention to Prime Minister's compelling call to his comrades post-GE2020. Pray fervently in agreement for all Members of Parliament. Ask God to bless our Prime Minister and fulfil the desires of his heart: Be humble in victory. Always remember that as MPs we are servants of the people, not masters. Listen closely to Singaporeans, help them to tackle pressing needs, and express their worries and aspirations to the Government. Never break faith with the people. Always carry out our duties responsibly, addressing their concerns and advancing their interests. This will help us persuade Singaporeans to support policies which are to their own long-term benefit. It will also enable the Government to formulate good policies and stay in close touch with the people.
•   Pray for Prime Minister and the new Cabinet. In this critical phase of nation-building, ask God to raise up from among them a new generation of national fathers and true statesmen. Leaders of great character and right motivation that match or exceed the integrity, honesty, and incorruptibility modelled by our Founding Father, Mr Lee Kuan Yew. His passion and dedication in serving Singapore and Singaporeans… his legendary attention to detail, his exacting performance standards, and the clarity of purpose he applied to every problem (Peter Ong).
•   Speak divine blessings over every Cabinet Minister by name: Divine protection in spirit, soul, and body. Divine grace to heal the wounds of the nation. Divine insight to turn crisis into opportunity for national flourishing. Divine conviction to do the right thing in the right way and for all the right reasons. Divine wisdom to pursue righteous policies. Divine courage to resist liberal ideologies and populist ideas that harm Singapore in the long run. Divine foresight to formulate solutions for economic recovery, leaving no one behind. Divine favour on home ground and on the international stage—to inaugurate and expedite God's perfect will in Singapore and through Singapore to the rest of the world.
The Cabinet:
Madam Halimah Yacob |  President
Mr Lee Hsien Loong | Prime Minister
Mr Heng Swee Keat | Deputy Prime Minister; Minister for Finance; Coordinating Minister for Economic Policies
Mr Teo Chee Hean | Senior Minister; Coordinating Minister for National Security
Mr Tharman Shanmugaratnam | Senior Minister; Coordinating Minister for Social Policies
Dr Ng Eng Hen | Minister for Defence  
Dr Vivian Balakrishnan | Minister for Foreign Affairs
Mr K. Shanmugam | Minister for Home Affairs; Minister for Law
Mr Gan Kim Yong | Minister for Health
Mr S. Iswaran | Minister for Communications & Information; Minister-in-charge of Trade Relations
Ms Grace Fu Hai Yien | Minister for Sustainability & the Environment; Leader of the House
Mr Chan Chun Sing | Minister for Trade & Industry
Mr Lawrence Wong | Minister for Education; Second Minister for Finance
Mr Masagos Zulkifli  | Minister for Social and Family Development; Second Minister for Health; Minister-in-charge of Muslim Affairs
Mr Ong Ye Kung | Minister for Transport
Mr Desmond Lee | Minister for National Development; Minister-in-charge of Social Services Integration; Deputy Leader of the House
Mrs Josephine Teo | Minister for Manpower; Second Minister for Home Affairs
Ms Indranee Rajah | Minister, Prime Minister's Office; Second Minister for Finance; Second Minister for National Development
Mr Maliki Osman | Minister, Prime Minister's Office; Second Minister for Foreign Affairs; Second Minister for Education
Mr Edwin Tong Chun Fai | Minister for Culture, Community & Youth; Second Minister for Law
Dr Tan See Leng | Minister, Prime Minister's Office; Second Minister for Trade & Industry; Second Minister for Manpower
---
Follow Salt&Light on Telegram, Facebook or Instagram for more of LoveSingapore's daily devotions until August 8, 2020.
"Had it not been my birthday, I would have died": Lebanese Pastor recalls horrifying moment of Beirut explosion