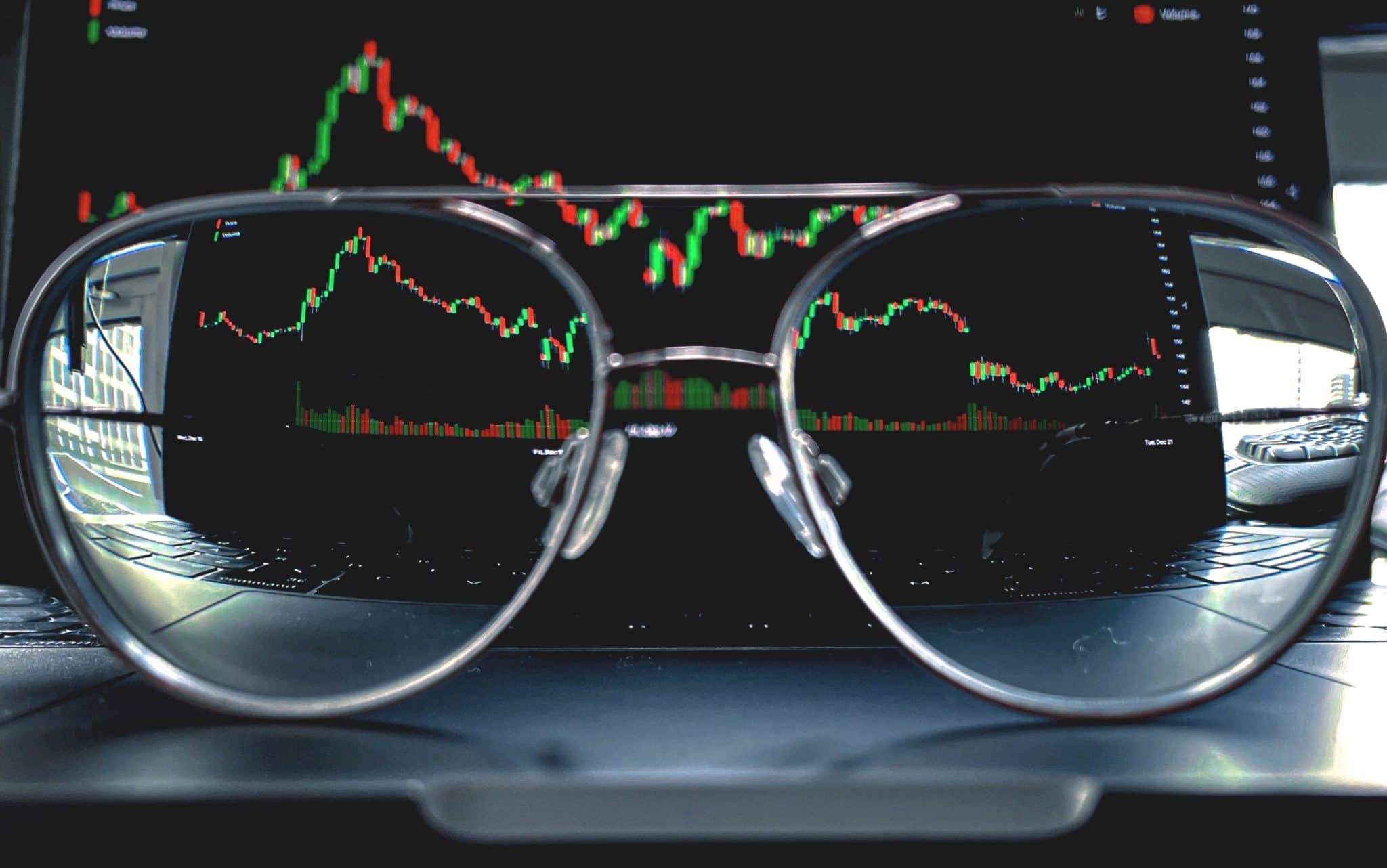 Investing well is about having a set of biblical beliefs that underpin how we think about money and how we think about investing, says Patrick Tan. Photo by Nimisha Mekala on Unsplash.
Two major US stock market benchmarks hit record highs on the first trading day of 2022, despite lingering fears about the effect that the Omicron Covid-19 variant would have on a global economic recovery.
"Looking back at the last 18 months, the performance of financial markets have been nothing short of spectacular," noted Patrick Tan, one of the speakers at last year's N5 Conference, where more than 30 well-known names from the Church and the finance industry came together to equip believers in matters of finance.
"Things appear to be moving for no apparent reason. But there is clearly a logic to this."
"Whether you look at stocks, bonds, currencies and even real estate, everything has risen. But this rise masked some incredible volatility and crazy movements in the intervening period."
On April 20, 2020, oil prices reached an all-time low of ­­-$37 a barrel. (Negative oil prices are the equivalent of getting paid by a Starbucks store to take their coffee off its hands – an analogy used by a CNN report. )
"Yes, negative," Tan reiterated. "A lot of us were dumbfounded when we saw that.
"Rightfully, we shouldn't have been. This 'zero-bar' has been breached for a number of years in other things like deposit rates," he said, pointing out that even in Singapore, people have to pay to park currencies like the euro, yen or Swiss franc with DBS Bank.
He added an example in contrast: "For those born after the 1980's, did you know that once upon a time, you could actually live off your POSB savings with the 6% to 8% interest rates that were being offered?"
An eye to stewardship
"We live in unusual times. In recent years, there have been happenings in the financial markets that are not always easy to understand," said Tan, the co-founder of a wealth services company, and previously the Chief Investment Officer at Rothschild Asset Management.
What does it mean to invest "well" as believers in Christ and responsible stewards of His assets?
"Things appear to be moving for no apparent reason," he added. "But there is clearly a logic to this. If you're not an active investor who only observes all this casually from afar, this will strike you as very strange."
"It's understandable if this is foreign to you; you are in the majority. But if that is holding you back from investing, may I suggest that you think about markets differently."
Stand back and ask yourself some fundamental questions, he challenged.
What is it that really matters? What does it mean to invest "well" as faithful believers of Christ and responsible stewards?
How is it done and how does this contrast with what the world tells us?
In Tan's N5 session entitled, Strange Times, Funny Money: Investing In An Age of No Apparent Reason, he explained four key characteristics of financial markets that he believes will help "make some sense" and offered a three-part framework that Christians can use to learn to invest well.
(This is an edited excerpt of the session by Tan.)
What investing well is not
"By x years old, I need a certain amount of dollars in my nest egg to feel secure and retire comfortably." That is investing "well" according to the world: Achieving financial independence.
But as believers, we know better.
Investing should be as any other endeavour where we look to God in dependence, rather than ourselves.
Investing well is not about a number nor it is not about a date. To pursue this, in and of itself, is a foolhardy exercise.
In Luke 12, the parable of the fool is a good reminder of that we can plan how to fill our barns without realising that we don't know the time and date of our death (Luke 12:16-21).
We cannot YOLO our way through life, living and investing in a manner which is completely oblivious to our transient existence (Proverbs 19:21).
Investing should merely be as any other endeavour we pursue – we look to God in dependence, rather than ourselves for independence and self-sustenance. 
What believers need to understand about markets 
You don't need to understand daily blow-by-blow action of markets, but there are four things you need to know:
#1: Markets move in cycles
Markets never move in a linear fashion without changing course. They go up, they come down. It feels different each time but it's not.
I started my career in 1987 and witnessed first-hand the notorious Black Friday crash where the Dow Jones Index fell by almost 30% in one day. It was the most frightening thing.
That experience is indelibly etched in my memory. But when we look at the long term charts since then, you can barely even detect that blip in October 1987. 
#2: Markets are fundamentally driven by human nature
It is human nature, not human progress nor technology, that drives market cycles. It is our greed that drive the peaks and our fear that drives the market to its depths.
#3: Markets have the ability to "self-heal"
Markets have a way of recovering, where the cycle of negative shocks that spiral into a crisis are eventually mitigated and resolved by a virtuous cycle of interventions taken by governments using various economic tools.
Bear markets (where markets trend downwards) are part and parcel of market cycles. They are not necessarily things that we need to be frightened of or to run away from and are not something to lose sleep over.
#4: Time smoothens out the short-term volatility associated with markets
When it comes to investing, the most important thing is having time on your side.
Time is a gift; not timing. When you have enough time to stay invested in the market, rather than trying to figure out when you should get out of the market, volatility is reduced and the probability of a positive outcome is higher. 
A faith-based framework 
1. Start with a biblical basis
This is about having a set of foundational beliefs that underpin how we think about money and how we think about investing. 
The love of money has a way of making money our master.
It is critically important to understand the difference between ownership and possession: We need to acknowledge that our money belongs to God and is merely in our possession.
The original mandate in Genesis to "be fruitful and multiply" (Genesis 1:28) has functional significance for investing.
Perhaps we should consider investing as a duty rather than a right. Not for the purpose of generating some profit to fund our lifestyle or to ensure our future plans, but to apply ourselves to it simply because it is what pleases the Lord, akin to any endeavour that we pursue as unto Him (Colossians 3:23). Accordingly, we should not be investing merely based on our heart's desire and be oblivious to knowing what's on our Master's heart.
Matthew 6 reminds us that we cannot serve two masters (Matthew 6:24). But the love of money has a way of making money our master. It has a way reordering our lives, tempting us into doing things that are senseless, dangerous or that could lead us to ruin (1 Timothy 6:6-10).
Profit from contentment is what we will have when we set our hearts and minds on Jesus alone.
We need to be very, very careful about that and remember that our ultimate security is in God. It is He who will supply our every need according to His riches in glory (Philippians 4:19).
Let's also remember that our true identity is in Christ, not in our wealth (Proverbs 22:2).
God has created us in His image: Having more doesn't improve our image, having less doesn't keep us from our position as joint heirs with His Son. God made us equal, rich or poor. (Genesis 1:27)
Most importantly, while it is always satisfying to be able to profit from our investing, the greatest gain that we can profit from is godly contentment (1 Timothy 6:6).
Profit from investing is what we should get when we invest correctly. But profit from contentment is what we will have when we set our hearts and minds on Jesus alone (Luke 12:34), even while we seek to grow our wealth.
2. Take personal responsibility
How do we put into practice these foundational beliefs that we have embraced as believers? 
It is important to apply a balanced theology to our handling of money – not swinging between the two extremes of a gospel of either prosperity or austerity. Neither is healthy for our soul.
Neither of the two extremes of a prosperity or austerity gospel is healthy for our soul.
Prosperity theology is based on the incorrect belief that our financial success is preordained. With this approach, we may be tempted to take certain liberties to maximise return that may be inappropriately aggressive or morally, or legally, questionable.
In the process, we damage ourselves and our Christian testimony.
But austerity theology, which embraces the belief that anything to do with money and investing is evil and sinful, is also wrong. It is like the servant in the parable of the talents who did not do anything with the talents put in his charge (Matthew 25:14-30).
What was wrong? It's not what he did with the talents per se, but the fact that he didn't understand what the Master wanted of him and mischaracterised the Master (Matthew 25:24-25).
Investing is a skill. It's not easy – anyone who thinks it is is deluding themselves. It requires much time and energy and the experience of failure in order to build the skills.
Investing is a skill, don't shy away from complexity in building that skill.
Don't shy away from complexity, because if the process were simple, then there would be little money to be made. Many can do it and few would generate a profit.
It is a skill that you can build and develop yourself, or which you can outsource to a third party, but remember that even if you consult someone, you need wisdom and discernment to listen to the right person and sound advice. (There are a lot of people out there looking to help you part with your money.)
But most importantly, those of us who have the capacity to invest must recognise that we are in the minority and there are many, many who are struggling and who need a helping hand.
We have the ability to generate and multiply wealth, not just to satisfy our heart's desire but also to answer the call to be generous in doing good and being a blessing to others (1 Peter 4:10). 
3. Trade according to temperament
How do we invest in such a manner that became not just from financial profit but the profit of godly contentment, recognising that God has made each of us unique? What should we invest in such that it all fits comfortably with who we are as individuals? 
Our inclinations, interests, and even our tolerance to risk are different one from another. 
Invest rightly and well – in a manner that will cause us to experience no fear, no anxiety and no toil.
What works well for me may not work well for someone else. And we need to be very careful in terms of adopting advice without considering what makes sense for ourselves. There is no right way to invest and there are many trading strategies out there. 
For example, are you more of a hunter or a gatherer? If you are gatherer, then I suggest that you probably shouldn't be tempted by growth investing, and you should think about more conservative, income-generating investments.
Are you more of a thinker or a feeler? If you're a feeler, recognise the fact that, in the short term, markets are significantly impacted by emotions, and be careful not to be sucked in and allow your investments to be influenced that way by consciously forcing yourself to think longer term.
Allow these things to shape the way you think about your money and how you should invest. 
I believe if we manage these three rings in balance, it will allow us to not only invest rightly ­–where we will enjoy the fruits of our labour – but to invest well – in a manner that will cause us to experience no fear, no anxiety and no toil.
Because at the end of the day, while it is wonderful to be able to experience a positive outcome, investing well is not just about achieving a certain amount by a certain time, but understanding that the greatest profit we can gain is from godly contentment.
---
FOR MORE ARTICLES ON FAITH-BASED FINANCING AND INVESTMENT:
"Snowballing debt triggering dark side of humanity in Squid Game is real": N5 conference founder Bernard Lim
"We are to be faithful with, not just 10%, but 100%": A challenge to rethink biblical giving
Money talk: What these parents teach about managing finances and what their children learnt
If you have enjoyed reading Salt&Light...
We are an independent, non-profit organisation that relies on the generosity of our readers, such as yourself, to continue serving the kingdom. Every dollar donated goes directly back into our editorial coverage.
Would you consider partnering with us in our kingdom work by supporting us financially, either as a one-off donation, or a recurring pledge?
Support Salt&Light