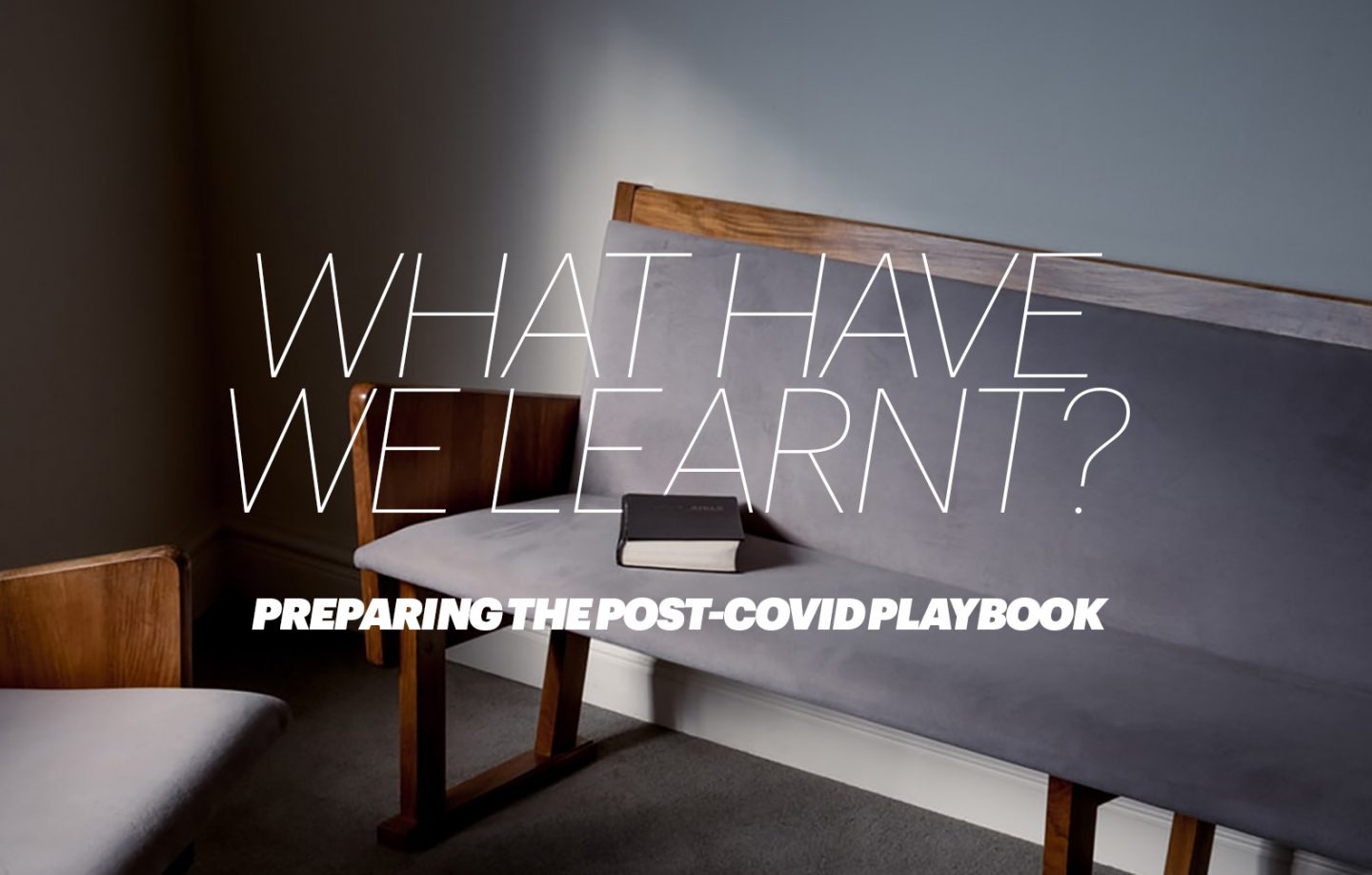 TRANSFORMING FROM TEMPLES TO TABERNACLES
Adrian Chan, Elder Chair, International Baptist Church
Churches have been systematically dismantled during COVID-19.
It is as if we have been forced to transform from temples to tabernacles. For unlike temples which are fixed edifices that worshippers flock to, the tabernacle as described in Exodus chapters 25 to 31 and 35 to 40 was a mobile structure that accompanied the people of God as they moved from Egypt to the Promised Land. 
As temple-churches, we need to be careful about that line beyond which we go from being a house of prayer to becoming a modern-day equivalent of a "den of robbers" (Matthew 21:13). This coronavirus season has exposed the difference between "doing church" versus "being church", between walled-in exclusive clubs versus wall-less, borderless expressions of God's love and truth. 
We cannot be temple-churches any longer! Instead, we are to be temples of the living God (1 Corinthians 3:16). This transformation journey begins with us dismantling our physical temple-churches for mobile tabernacles. Are we ready for the journey ahead?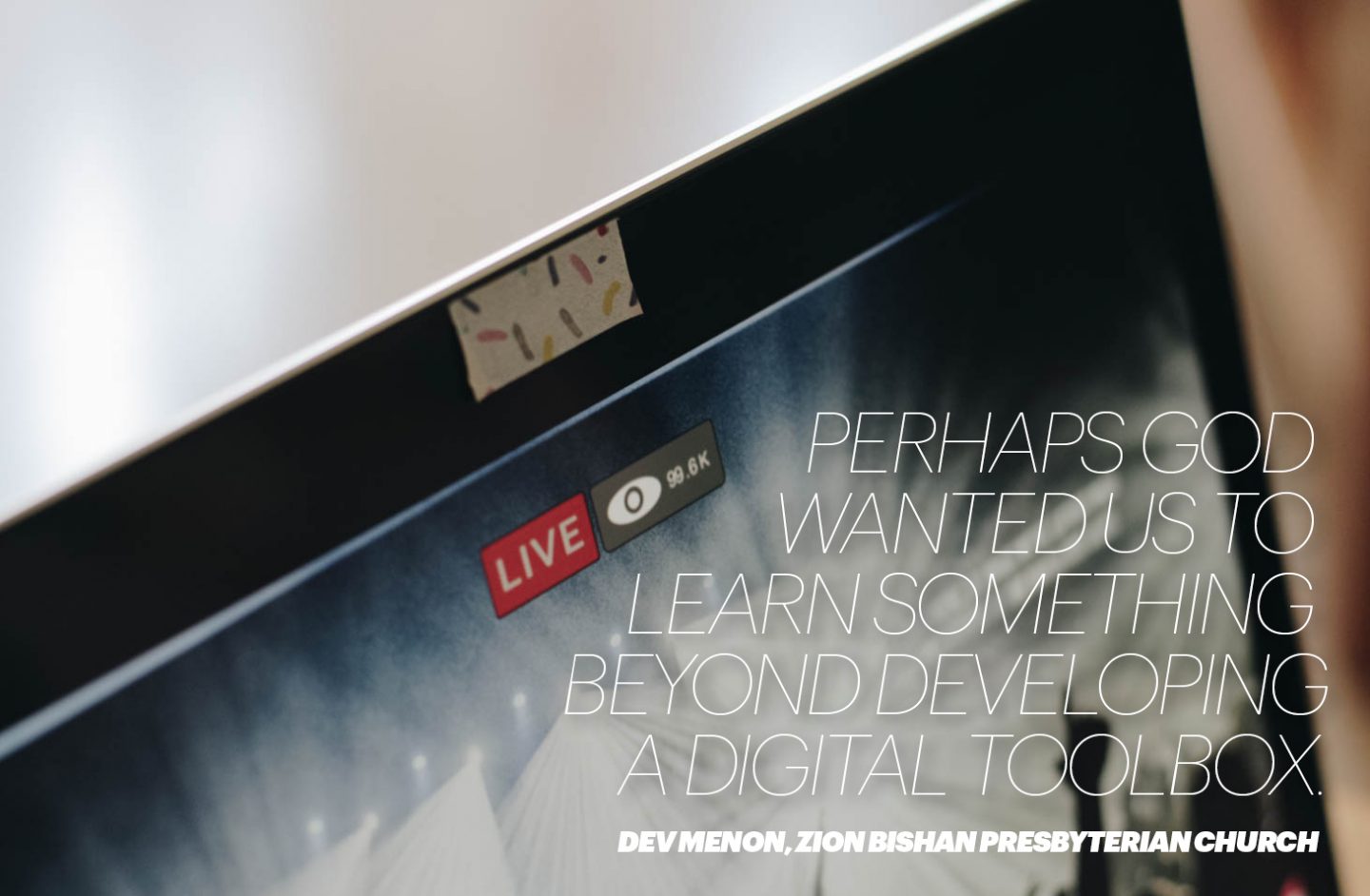 ARE WE FILLING SPACE OR FILLING A VOID?
Rev Dr Dev Menon, Pastor (Discipleship), Zion Bishan Presbyterian Church
While we may not be facing sickness and death on a national scale, we are certainly under significant social restrictions, many of which remain as we move into Phase 2. These initially saw church activities grind to a standstill.
Right now, we are scrambling to replace our physical forms with virtual ones – is that the right move? I know the temptation to fill space.
Perhaps our Father in heaven wanted us to learn something other than developing a virtual toolbox. Could it be He wanted us to spend more intentional time with Him, and a select few brothers and sisters in Christ? To deepen neglected relationships or even to mend broken ones?
In this next season, we get to meet with a few people each time. Have we learned the lessons from the Circuit Breaker and Phase 1? Are we ready for Phase 2 of our Father's sovereign plan? Will churches just keep filling space?
7 KEY PRIORITIES FOR THE POST-COVID CHURCH
Ivan Ho, Pastor and District Mentor, Covenant Evangelical Free Church of Singapore
Changes are needed in order to bring our churches into greater alignment with God's mission for His Church – disciplemaking (Matthew 28:18-20) and to bring about a greater visibility of God's glory among the nations (Psalm 96).
Where have our congregations gone off-course as individual Christians and faith communities? Will we make the necessary changes now to see in future the glory of God shine like never before through His Church?
Where the Church may have lacked the awareness of her true condition and therefore the brokenness and contrition to make the necessary changes, the COVID-19 pandemic has potentially provided the 20/20 vision and impetus for change.
Leveraging all the technology at our disposal, we must pursue seven key priorities:
A return to the Word of God – teaching in accordance with sound doctrine (Titus 1:9).

A dependence on God through fervent prayer (James 5:16).

A boldness in Gospel proclamation to all people groups (Romans 16:25-27).

A generosity in serving the poor and marginalised (2 Corinthians 9:6-9).

A faithfulness to equip the saints for the work of ministry (Ephesians 4:11-13).

A diligence to empower subsequent generations of Christian leaders (2 Timothy 2:1-2).

A love that seeks the best for one another (John 13:34-35).

WORSHIPPING IN SPIRIT AND IN TRUTH
Mak Zhehao, Pastor, Bukit Panjang Gospel Chapel
In the light of the restrictions to gather in groups for corporate worship, many of us have been left wondering how to shepherd the flock in this season. For me, the words of Jesus in John 4:21-24 are a tremendous help in shaping the post-Covid 19 playbook.
God is still seeking people to worship Him in spirit and truth. The reality and power of God have never and can never be confined to the physical, because God is Spirit. Therefore, as a shepherd, I find myself asking questions like: 
What platforms or initiatives can continue to best express the reality and power of God so that people may encounter and worship Him? Is what we have been doing an expression of our faith in God or a routine to give our people a sense of religion?
With these questions, I find myself driven back to the ancient discipline of prayer. I'm learning once again what it means when we say prayer before programmes.
WHERE WILL YOU START?
Low Kok Guan, Elder & Pastor, Bethesda Bedok Tampines Church
We live in a VUCA world today – volatile, uncertain, complex and ambiguous. This is especially true with the current Covid-19 pandemic. Even as recently as the turn of the year, who would have ever thought something like a Circuit Breaker could ever happen?
The first question to ask ourselves is not "what's next – when will the next phase kick in?" Rather, we might want to ask: "What is God doing within our souls?"
Isn't it true that God often begins with our hearts? Have we thought about questions like, "Why are we afraid? Why are we troubled?" I believe in addressing such questions first. Only then can we begin to discern what God is saying about moving forward as a leader, a parent, a minister, and so on.
With a rested soul, we will be able to better think through all the other essential questions, such as: How will we do church differently? How can we better serve God and our community?
So, where will you start? With the work – or with rest?