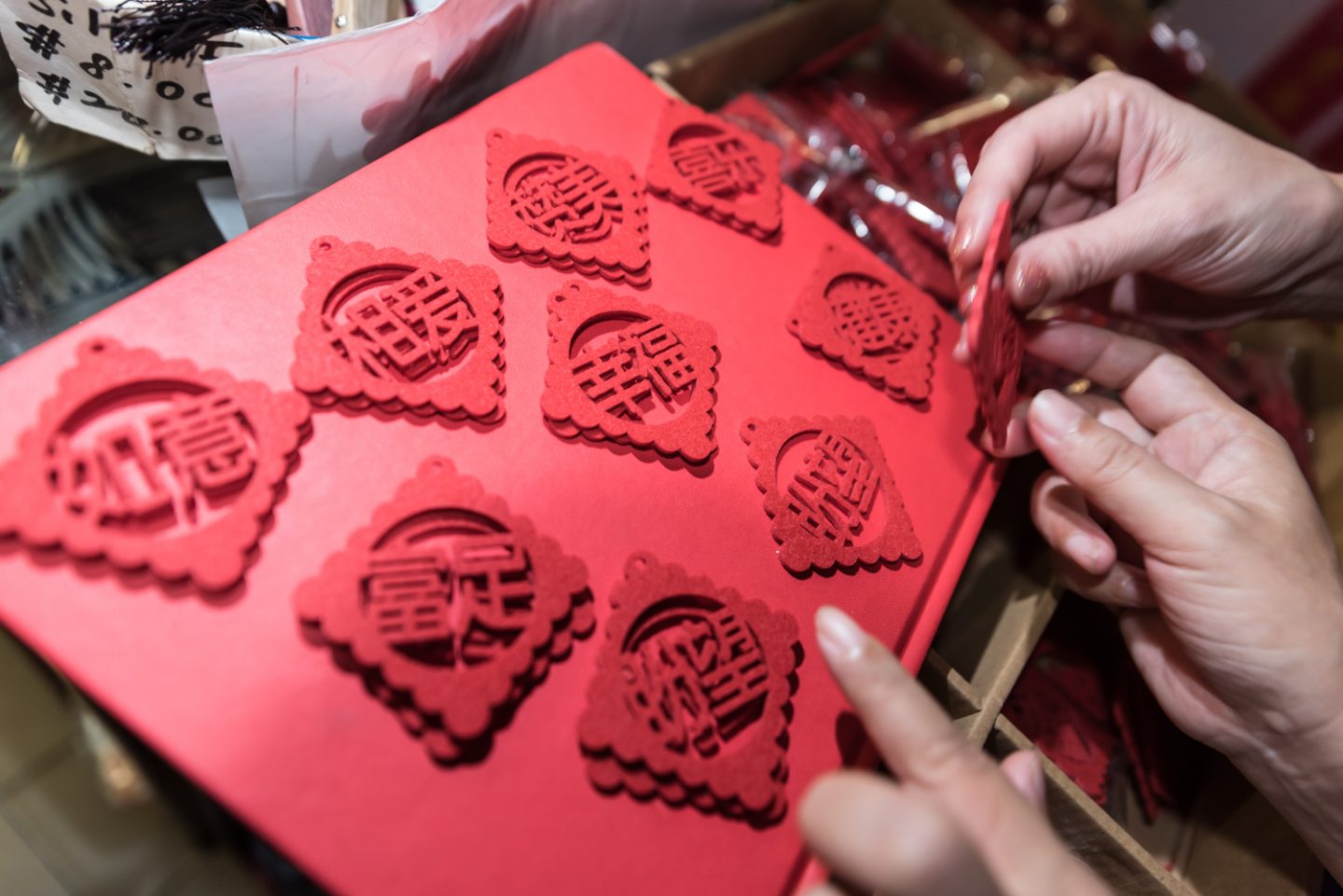 Chinese and many other Asian Christians give faith-based interpretations of the traditional symbols associated with Chinese New Year. Photo by Glen Goh.
Chinese New Year is the most important point on the Chinese calendar. The beginning of the lunar year has symbolised the act of starting over with renewed hopes for happiness and prosperity. It is also a time to renew ties with family and friends, through family reunion dinners and social visits.
Chinese and many other Asian Christians continue to celebrate the New Year so as to maintain their ethnic identity. But while the celebration was traditionally marked by a religious ceremony in honour of Heaven and Earth, the household gods and ancestors, Chinese Christians will celebrate the event from the perspective of their faith in Christ.
Christian interpretations have been given to many of the traditional symbols associated with Chinese New Year:
House-cleaning: It is a good time for Christians to evaluate their lives in light of their commitment to Christ.
Spring couplets: The traditional practice of displaying couplets or pairs of auspicious characters at the doorways is reintroduced among Christians by putting up Christian messages.
New clothes: This can be an opportunity for giving thanks for God's abundant provisions (Romans 5:17).
Feasting: While over-indulging these few days, remember that our body is the "temple of the Holy Spirit", so do not abuse it. Also remember the Christian virtue of hospitality, especially for those less fortunate.
Oranges: Oranges are exchanged as a blessing for prosperity, because the Cantonese word for "orange" sounds like gold. Christians are reminded that gold also symbolises a genuine faith (1 Peter 1:7).
Angpaos: As gifts are given both to those below and above us in status, it is good to remember those who have served us faithfully, and also the Lord, to whom ultimate respect is due (Exodus 20:3).
Ancestors: While Chinese Christians will worship the one true God rather than their ancestors, that hardly means that they dishonour or neglect their family ancestors or even the ancestors of the faith. Scripture clearly calls us to respect those who came before us, and to honour our parents (Exodus 20:12).
Chinese New Year Prayer
Almighty God,
We thank You for the Chinese New Year celebrations. The annual family gatherings help us cement our family ties.
We thank You for our family ancestors and spiritual ancestors. Father, give us the boldness to witness to our family and friends as we meet them during this festive season.
O God, help us to obey You in thoughts and in deeds, that we may please You in all our ways.
In the name of our Lord and Saviour Jesus,
Amen.
---
This article was published in Methodist Message in 2006 and is republished with permission.
If you have enjoyed reading Salt&Light...
We are an independent, non-profit organisation that relies on the generosity of our readers, such as yourself, to continue serving the kingdom. Every dollar donated goes directly back into our editorial coverage.
Would you consider partnering with us in our kingdom work by supporting us financially, either as a one-off donation, or a recurring pledge?
Support Salt&Light