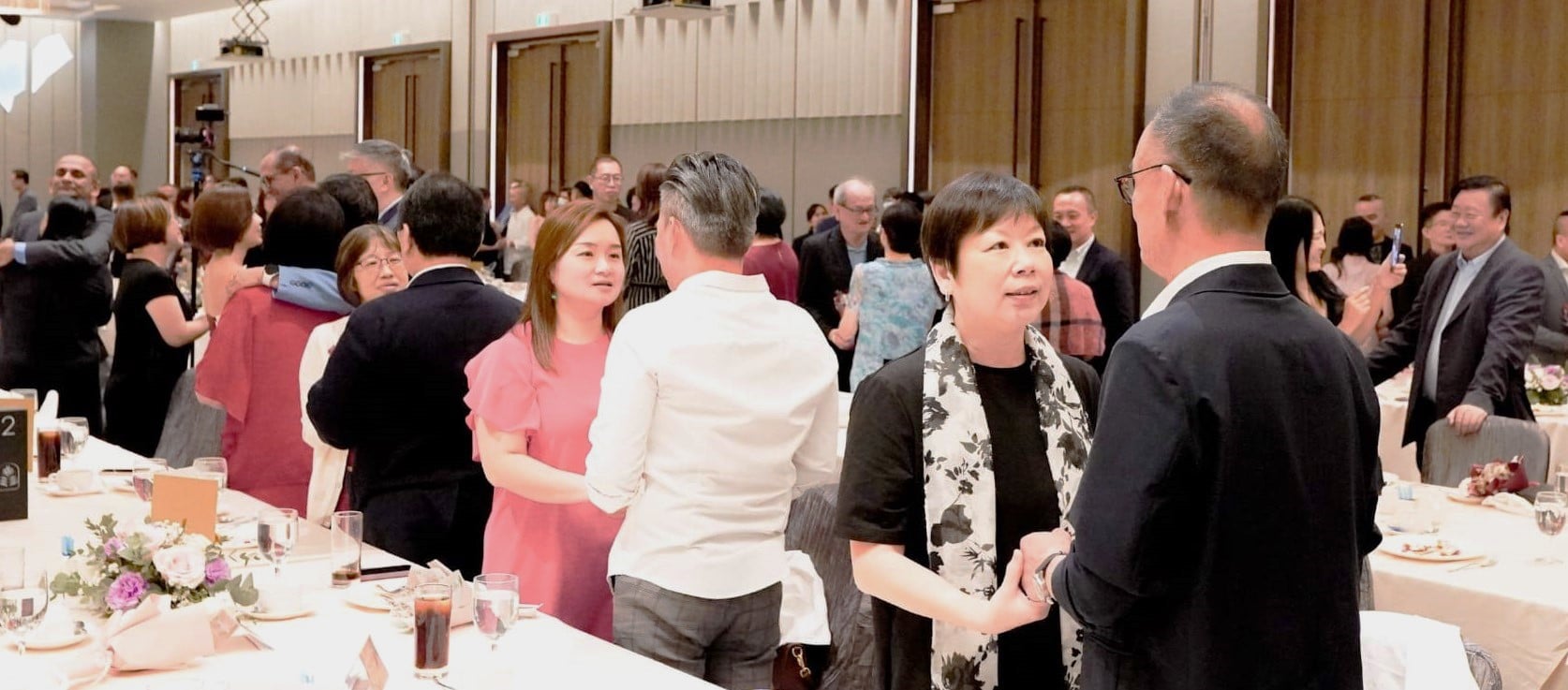 On Valentine's Day, 120 ex-offenders and their spouses gathered to rededicate their marriages to God at an event called Trophies of Grace organised by The New Charis Mission. All photos courtesy of The New Charis Mission.
Theirs was a "Hollywood-style romance".
He was the best man at a wedding. She was the bridesmaid.
He was a tattooed ex-offender who had been hooked on drugs since he was 15 and been to prison thrice.
"He is a faith-filled man, a far cry from who he used to be." 
"The lowest point was when I lost my brother in a drug dealing misunderstanding and yet, nothing changed. I was still addicted."
She was a school teacher raised in a complete, Christian family.
"The first thing that attracted me was how he had tattoos on his hands. But the moment he sat at the dinner table and opened his mouth, he said grace.
"I found it hilarious how an 'ah beng' (gangster) can look like that but speak a language so familiar to me. He is a faith-filled man, a far cry from who he used to be. And he spurs me on to be more and more like Jesus," said Hannah, 30, of the man she would later marry.
Added her husband Ezekiel Seah, 38, who is now a staff at The New Charis Mission (TNCM): "The most important milestone of my life was the day I got to marry the love of my life. God is really humorous.
"He spurs me on to be more and more like Jesus." 
"In the past, I used to run away from teachers. Now, my wife is a teacher and I have committed to be with her for the rest of my life.
"She is my pillar of support when serving God gets overwhelming. She chooses to hear me out when I have a bad day.
"God used her to teach me what the true meaning of love is and to put others above myself."
On Valentine's Day (Feb 14), Ezekiel and Hannah were one of 120 couples who renewed their vows. Some had tied the knot for only a month while others had been married 45 years. All had partners who were ex-offenders now reformed.
The idea for this special ceremony, Trophies of Grace, came to Pastor Don Wong while he was at a wedding. Ps Don is the founder and executive director of TNCM.
From 29 to 120
Ps Don was in Vietnam conducting a wedding of one of the ex-offenders who had come through the doors of TNCM.
"Settling down is a key milestone in their lives. It signifies a level of maturity and responsibility that they can lead their families."
"While I was praying, I thought that in the last 16 years, I have actually officiated the marriage of 29 couples who were ex-offenders. They had all gone through TNCM's residential programme.
"Finding a partner and settling down is a key milestone in their lives. It signifies a level of maturity and responsibility that they can lead their families.
"I thought it would be a great idea to give due honour to these individuals who had overcome the odds and are actively contributing to society."
At first, Ps Don thought only of inviting the 29 couples he had married to "remind us of the importance of marriage".
"But I sensed God saying there were many more Trophies of Grace out there.
"After praying, this idea of gathering 100 couples came to my mind for an event to celebrate the goodness and the faithfulness of God."
The plan was for the couples to rededicate their marriage through the renewal of their vows to each other before God. In the end, the guest list expanded to 120 couples.
Among them were 13 ex-offenders who had become pastors, nearly 40 who are in full-time ministry in churches and VWOs, as well as 30 who had started their own businesses that, in turn, employed other ex-offenders.
Said Ps Don: "I believe it is significant and essential to stand and acknowledge as we stand by marriage as the union of one man and one woman. Family is one of the important pillars to build a strong and vibrant society and country."
God at the centre of it all
So, on Valentine's Day, the couples dressed in their formal best to attend the gala event.
When the time came for them to rededicate their marriages, the husbands, with nervous smiles and shaky hands, presented their wives with bouquets of flowers. Then Ps Don led them to renew their vows to each other.
Dennis Goh, 47, who met his wife Sarah, 41, through church friends, had this to say about marriage: "God is faithful and trustworthy. He will make all things beautiful in His time. God has a greater purpose and destiny for every individual couple."
Love had come late for the man who had started abusing heroin from the age of 16.
"God has a greater purpose and destiny for every individual couple."
Now a staff with TNCM and a final-year student at TCA Bible College, Dennis battled with his addiction for 20 years. He was imprisoned for a year for drug possession and pedalling pirated VCDs.
What drew him to Sarah was her confidence in God and in life.
"Sarah loves and fears the Lord and is a very capable and independent person."
For Sarah, apart from the chemistry between her and Dennis, knowing the "bigger picture that God brought the two of us together in marriage with the purpose to reflect His full image and glory here on earth" is what grounds their marriage.
Another couple who renewed their vows was Richard and May Tan.
A director of a construction firm and a cell group leader in his church, Richard has been married for nine years. In his "old life", he was a gangster and drug abuser who stole, extorted and trafficked drugs.
"The worst thing I did was to be in a Malaysian drug syndicate that imported drugs into Singapore. I was in and out of prison from 16 to 40 years old," said Richard who is now 55.
Two decades ago, he was even handcuffed and handed to the Singapore authorities at the Causeway.
When he turned his back on a life of crime, he wanted a totally different life and he found it with May, 50.
"I yearned for a simple life after I wasted my life away. I wanted a very simple lady and May is just that.
"Ours is a relationship built on the foundation of God and following the teachings of the Bible. That is how a relationship can be long-lasting."
---
RELATED STORIES:
What are the top ingredients that preserve a marriage? Hear from these couples with over 60 years of marriage combined
"It's hard work, but it gets more fun": Couples with nearly 75 years of wedded bliss between them share their secrets
"Give and forgive, not just give and take": 7 tips for a long and happy marriage from couples wed over 30 years
If you have enjoyed reading Salt&Light...
We are an independent, non-profit organisation that relies on the generosity of our readers, such as yourself, to continue serving the kingdom. Every dollar donated goes directly back into our editorial coverage.
Would you consider partnering with us in our kingdom work by supporting us financially, either as a one-off donation, or a recurring pledge?
Support Salt&Light