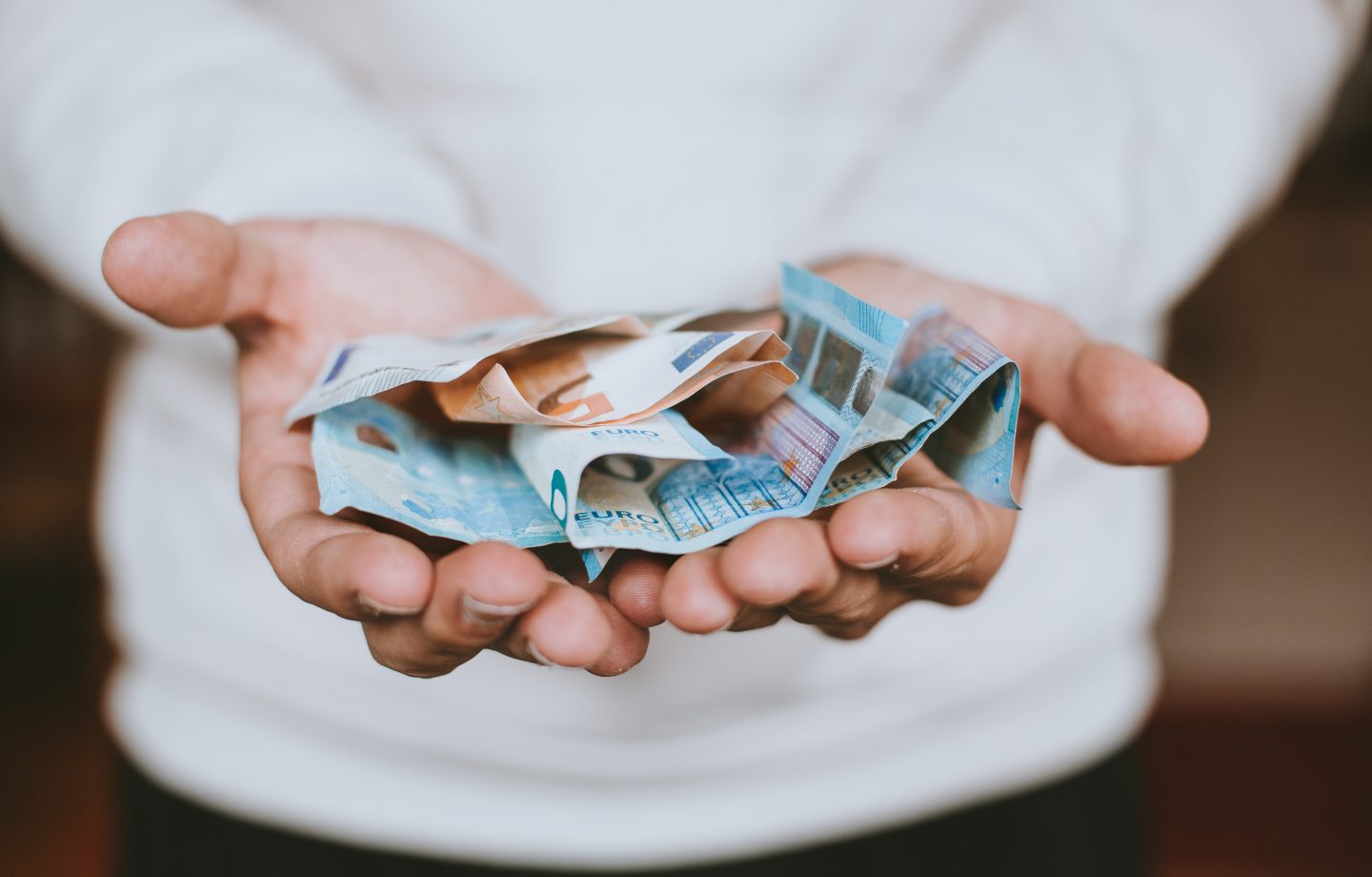 A biblical view of success and wealth helps us adopt a stewardship mentality, says Pastor Benny Ho. Photo by Christian Dubovan on Unsplash.
His father, a teacher, passed away when Abel Ang was just six. Because he was poorly insured – "he didn't think he was going to die" – the family only received a payout of $5,000.
"But it was not like we grew up in poverty. We had a lot of love at home. My sister and I grew up very happy," said Ang who was raised by his teacher mother in a four-room HDB flat.
Now the Group CEO and Director of Advanced MedTech, a US$200 million global player in urology devices and services, and the largest high growth medtech company in Southeast Asia, Ang is well known for being the CEO who lives in an HDB flat though he can well afford something more luxurious.
"It was not like we grew up in poverty."
"I have never known living in any other place except HDB. Do I need to have more to show my kids how to have a better life?"
His story and many others were shared on Zoom chat show Salt&Light Family Night on November 24. More than 400 turned up to listen to Ang and fellow panellists Dr Tan Lai Yong and Pastor Benny Ho talk about being good disciples and stewards when it comes to money.
Dr Tan Lai Yong is a medical doctor turned lecturer at the National University of Singapore (NUS). He has spent much of his adult life in medical missions in rural China. Dubbed the "wandering saint" by The Straits Times, he is known for choosing a simple lifestyle.
Pastor Benny Ho is the senior pastor of Faith Community Church in Perth, Australia. He also founded Arrows College and Arrows Resources to equip and disciple nations. He is the author of Managing Money God's Way.
Here is what they shared about how to make discipleship decisions about money.
1. Seek first the kingdom of God
Though Dr Tan has been back in Singapore nearly a decade, he still does not own a car. Home is an HDB flat.
His greatest joy is his early morning runs. He wakes up at 5am to exercise and enjoy a quiet bit of Nature before heading to NUS where he teaches.
Yet he demurs when asked about the simple life he leads. "I don't set out to live a simple life. The goal is: Seek, Serve and Saviour. My aim is to seek the Lord, to serve Him and to live (in a way that reflects that) Jesus, the Saviour, came into my heart (Matthew 6:33)."
"There are some professions that play into those obvious symbols of conspicuous consumption."
Oftentimes, though not always, he explained, this desire to serve God rather than money and be a "channel of blessing", may mean having to live simply.
Ps Ho shared the example of a couple in his church who exemplified this Kingdom-first attitude in their lives and made the "discipleship decision" to live on one income. Both are doctors and each chose to work half a day so they could be home with their young family.
"They simplified their lifestyle. They have chosen a level of living which is very healthy."
Sometimes, putting God first may mean not picking a career that actively pursues wealth as a "sign of success".
Said Ang: "There are some professions that play into those obvious symbols of conspicuous consumption.
"If you say you want to live below your means, that is very much counter culture to the way that the promotional matrix and the KPI for the individual will be in those industries."
2. Make up your mind early 
Paraphrasing American author Henry David Thoreau, Ang said: "When you live simply, then making a living becomes a past-time, it doesn't become a preoccupation."
This was something he had read in his university days that "influenced me greatly and set me on this path" of simple living.
"When you live simply, then making a living becomes a past-time, it doesn't become a preoccupation."
That his father passed away early so he "didn't grow up in opulence" helped. Having a wife who agreed with him was vital, too. "It's important to have someone share the same values with you."
That is why he does not find it odd that a CEO should live in an HDB flat and was surprised that this fact, which he wrote about in one of his regular The Straits Times columns, should garner so much interest.
He recounts an incident: "After the article, I had lunch with an offshore banker and he asked me, 'How did you convince your family to live in hardship in an HDB flat?'
"I said to him, 'Can't be hardship because 80% or more of the people live in HDB flats.'"
3. Have a sense of adventure  
To those who "have this dream of one day I can have a passive income, I can have two houses, I live on stocks and shares", Dr Tan who has lived in the poorest of countrysides in China had this to say: "Where is the adventure?"
Quoting 2 Timothy 1:7, he added: "God did not give us a spirit of timidity, but of power and love and discipline. Life is tough. But this is our inheritance – that God walks with us."
This is his antidote to a life shackled by many wants. "Stop thinking that we have to achieve a certain monetary figure by the age of 36, 40, so that you can achieve more things."
In keeping with this sense of adventure, every 10 years Dr Tan and his wife quit their jobs to study full-time. "It's very humbling."
4. Have a biblical view of success
Ps Ho shared the story of how Noah Webster, the man behind the Webster dictionary, came up with the definition of wealth.
Webster had become a Christian late in life. He wanted to contribute to society by guarding the meaning of words because he believed that if the meaning of words became distorted, ideas would become distorted as well.
So, he defined "success" as the favourable or prosperous termination of anything attempted, a termination which answers the purpose intended.
"Success is not a positional word, it is a purpose word." 
"Success is not about performance or position. It is not a positional word, it is a purpose word. So what is your intended purpose in life?
"If you end up there, you are a success whether you reach there rich or poor. The aim is that in the end we hear God say to us, 'Well done, thou good and faithful servant.'"
Wealth in itself is not sin. Some people, Ps Ho maintained, have the "gift of making money" by God. Many of these wealthy Christians have been instrumental in funding Kingdom projects.
"When it comes to managing our money to make discipleship decisions, it is not based so much on the quantum of money we live by or trying to simplify our lifestyle. But it has a lot to do with our sense of calling and purpose."
5. Have a scriptural definition of wealth
Having a biblical perspective of money is important because "perspective determines practice", said Ps Ho.
"Avoid the extremes of either the poverty theology which can be a reaction against materialism. It can impose guilt on those who have wealth.
"The other extreme is the Prosperity Gospel and, if you are not careful, you end up with a commercial lifestyle.
"We should adopt a stewardship mentality where we believe God is the owner, and all of us are simply stewards of whatever God puts in our hands. We want to steward it properly."
"We see wealth as showing others that more is possible."
Though Ang runs a multi-million dollar company, he does not measure wealth by "how much we have in our bank account".
Instead, he is guided by 1 Timothy 6:17-18 which talks about not putting hope in wealth but to be "rich in good deeds, be generous and willing to share".
To underscore this point, Ang shared an anecdote about a giant advertisement he saw for a credit card that featured a father and son: "The tagline goes, 'Wealth is showing them more is possible.'
"We think of wealth differently. We define wealth in the richness of relationships. We see wealth as showing others more is possible."
Ang practises the concept of graduated giving, which means that 10% is just a "minimum threshold" of tithing for him. "The more you earn, the more you should also give."
He runs a corporate social responsibility programme with three staff which supports the most disadvantaged children. The children are enrolled in programmes that provide "comprehensive coverage" to help them with their many learning difficulties. About 100 children benefit from this intense programme each year.
"There is a soft spot in the heart of God for the poor, needy and the lost."
6. Be prepared for feelings of envy
Asked how they staved off feelings of envy when they opt for a Kingdom lifestyle while their peers climbed the corporate ladder, Dr Tan admitted honestly, "These feelings will be there. Don't deny those feelings."
But God does recompense.
Dr Tan shared a story about his final medical exam which was an oral exam. One mistake would mean immediate failure and he would have to repeat the last six months of medical school.
The professor grading him was a "killer professor" known to be a strict marker who was very eccentric. The patient assigned to him that day was tough, too. He thought he would fail.
"Cry to God. He can take it."
Yet, the first sentence the professor uttered was: "We will pass this boy. If we don't pass him, the blood of the natives will be on our hands."
It had turned out that Dr Tan's professor had learnt of his desire to go into medical mission.
"God and my wanting to work with the poor allowed me to pass a tough exam," Dr Tan mused.
But between the age of 25 and 35, when many his classmates were excelling in their careers while he chose to be a prison doctor, Dr Tan said "it was very tough".
"At wedding dinners, people will give out their cards, 'Come and see me, I'm an eye surgeon. Come and see me, I'm a gynaecologist. I can't give out my card, 'Come and see me, I'm a prison doctor.
"Those years of waiting when success beckons were very tough. Cry to God. He can take it. God is with us. This is discipleship."
7. Give and let God work
Dr Tan tells of how giving can impact someone's life in ways we cannot foresee. He once met a Singaporean gynaecologist at an airport in China and the man gave him S$500 to "go bless the poor".
"Now and then we catch a glimpse of eternity through the painful cross."
Returning to his clinic in China that day, a village doctor that Dr Tan had trained came to see him. The man had tuberculosis of the spine.
"I thought he was probably going to die. I gave the S$500 to his family."
A year later, the same gynaecologist came to visit Dr Tan. Coincidentally, so did the village doctor who had miraculously survived. Neither Tan nor the donor remembered the S$500 given but the money had made a difference.
"Now and then we catch a glimpse of eternity through the painful cross."
It's non-negotiable: "Money does matter, but God matters more"
If you have enjoyed reading Salt&Light...
We are an independent, non-profit organisation that relies on the generosity of our readers, such as yourself, to continue serving the kingdom. Every dollar donated goes directly back into our editorial coverage.
Would you consider partnering with us in our kingdom work by supporting us financially, either as a one-off donation, or a recurring pledge?
Support Salt&Light