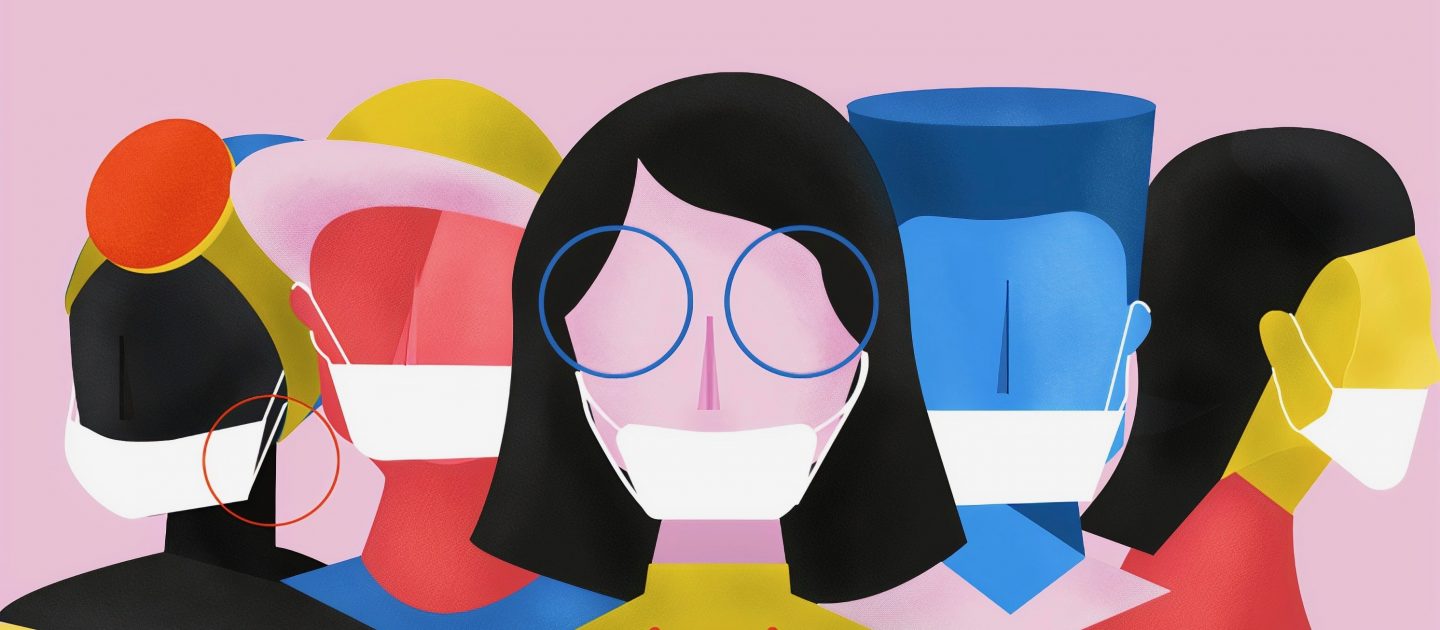 When we leave the coronavirus behind, will we leave a legacy that is glorifying to God? Illustration by United Nations COVID-19 Response on Unsplash.
As Circuit Breaker draws to a close, how are we emerging from eight weeks of a world under lockdown, on travel bans, and under social restrictions never experienced before?
Understandably, many of us struggled with a mixture of emotions, myself included.
I was first disappointed when my travel plans for the year (honeymoon included) had to be aborted, followed by frustrations when Work-from-Home (WFH) arrangements kicked in, and then more disappointment when my usual dose of human interaction had to be significantly reduced.
All these, on top of the fear of falling sick and lingering worries for the elderly in my family back home in Malaysia, whom I won't be able to see for as long as the travel ban is effective.
It was overwhelming to take these all in at once.
But as I chose to process these emotions and concerns before God, I was utterly humbled by what He showed me – that what we are experiencing at the moment, is nothing but a microcosm of many people's daily reality, even in the absence of the virus.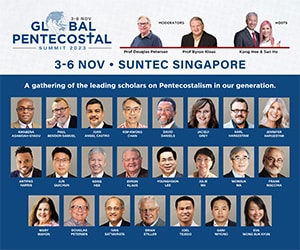 My eight weeks, their lifelong reality
At some point, I found myself magnifying the frustration I felt from having my travels restricted and holidays cancelled. Yet I forgot that, until recently, women in Saudi Arabia were never allowed to drive, or to obtain a passport and travel overseas without the permission of a male guardian. Some could not even leave their house without a male guardian's consent.
The inconvenience and drop in productivity I faced from the WFH arrangement when I was constantly distracted by snacks, TV and the bed? I was reminded about the way my mother juggled work and household responsibilities ever since the day her children came into the picture.
If anything, I believe this pandemic has made social inequality ever more apparent to me.
For working parents, especially mothers, who had a job pre-COVID – how often were they not "distracted" by the family's needs?
When I whined about the boredom from a lack of entertainment in theatres, cinemas and parks, a picture of my grandmother, whose mobility is limited, came to mind. I finally had a taste of her daily life – having her scope of activity limited to within the compound of the house. For her, perhaps the only form of "entertainment" she looks forward to each day is my companionship.
And the fear of a possible disruption to the food supply chain? Ten percent of the world's population, or 737 million people, live on less than USD1.90 a day. What I may have been struggling with for the past few weeks is someone else's lifelong reality.
Deeply humbled, my angst faded in the light of the predicaments of others. If anything, I believe this pandemic has made social inequality ever more apparent to me.
When governments worldwide issued orders for people to stay at home, it was especially awkward for the homeless, who do not have a home. Together with the poor who live in overcrowded, low-cost and illegal housing (read: slums), they are more vulnerable to infection than any of us who often take our shelter for granted.
In cities and countries where a full lockdown was declared, those who were old, alone and sick were more at risk than the rest.
When firms responded quickly by implementing alternative work arrangements such as WFH, not all were entitled to the privilege. Private hire drivers, janitors, service staff and many more whose jobs required them to be on-site, risked losing their jobs and income altogether for an indefinite period of time.
A personal pandemic battle
Friends, as much as we pray for the pandemic to be over soon, I urge you not to live through the crisis of this generation in vain.
May we be convicted to always remember in our prayers those who struggle in one way or another.
If the realities of social inequality and the everyday plight of those at the bottom of the socio-economic ladder have never been made aware to you, you are very privileged.
However, COVID-19 has clearly revealed to us that, as a nation, we are only as strong and healthy as our most vulnerable brothers and sisters. 
Even as Circuit Breaker ends, may we have more empathy for the vulnerable, marginalised, poor and sick.
As we reserve our complaints, may we be convicted to always remember in our prayers those who struggle in one way or another, either on a daily basis or as a consequence of the pandemic. Even better, seize every opportunity to serve these members of our community.
I hope we will leave to the next generation a legacy that glorifies God.
In living out Isaiah 58:6-9, may we turn a corner in our personal battle against the pandemic: 
"Is not this the kind of fasting I have chosen: to loose the chains of injustice and untie the cords of the yoke, to set the oppressed free and break every yoke?
Is it not to share your food with the hungry and to provide the poor wanderer with shelter – when you see the naked, to clothe him, and not to turn away from your own flesh and blood?
Then your light will break forth like the dawn, and your healing will quickly appear; then your righteousness will go before you, and the glory of the LORD will be your rear guard."
One day, we'll recall this experience to our children, grandchildren and the generations to come.
I hope we will leave to them a legacy that glorifies God. One that shouts: "Beyond singing songs of adoration, this is how I've loved the Lord – I fed the hungry, took in a stranger, clothed the naked, and visited the sick."
If you have enjoyed reading Salt&Light...
We are an independent, non-profit organisation that relies on the generosity of our readers, such as yourself, to continue serving the kingdom. Every dollar donated goes directly back into our editorial coverage.
Would you consider partnering with us in our kingdom work by supporting us financially, either as a one-off donation, or a recurring pledge?
Support Salt&Light