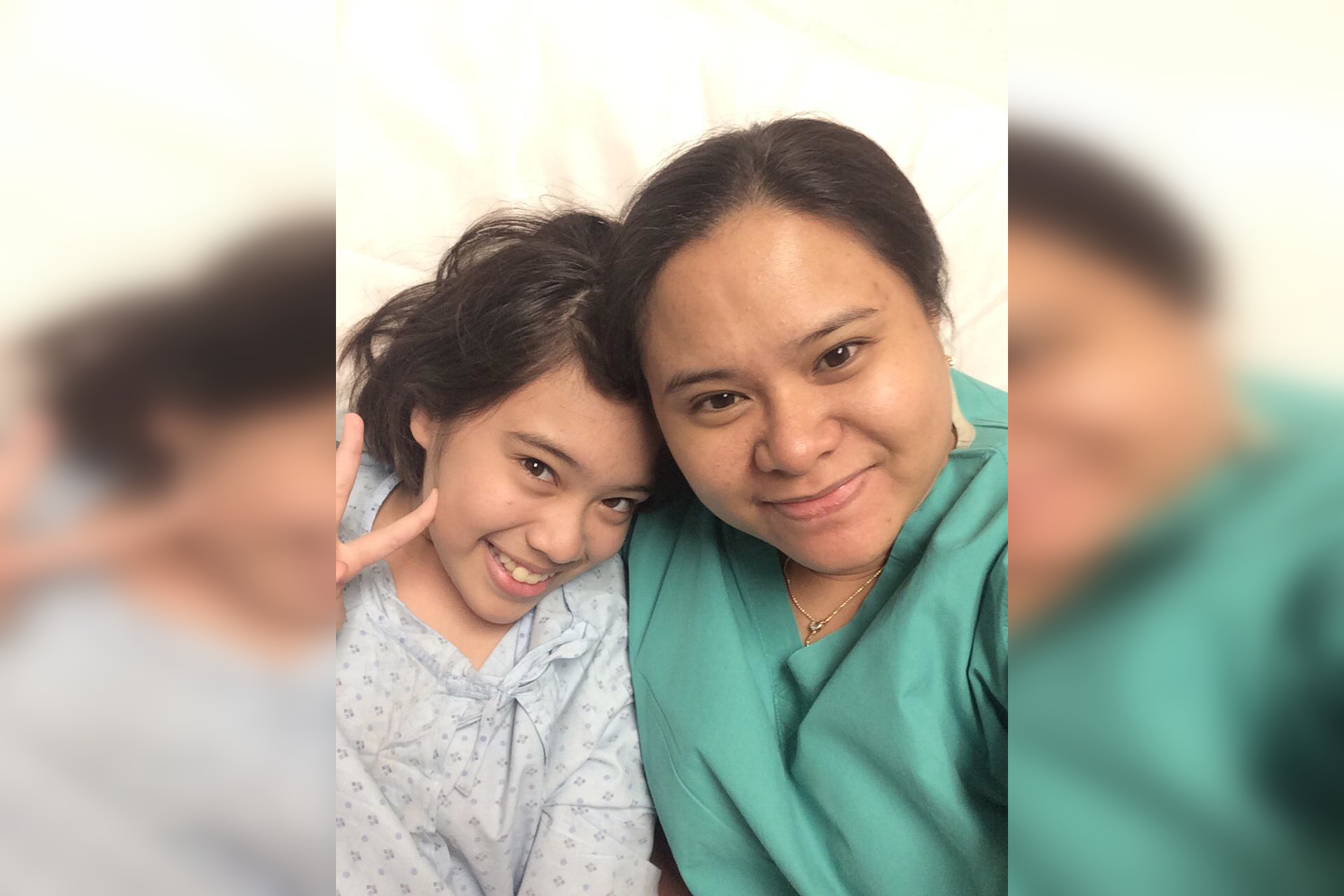 "The best way to know God is to experience God. And it was through Meeka that I learnt how God is my provider, the ultimate Healer, the great I AM," said Dr Marion Carteciano, who lost her only daughter to a rare genetic disorder in 2019. All photos courtesy of Dr Marion Carteciano.
Dr Marion Carteciano still remembers when she found out that her 11-year-old daughter, Meeka – her only child – was dying.
The news had come in a diagnosis: Mitochondrial Encephalopathy, Lactic Acidosis and Stroke-like Syndrome (MELAS), to be exact.
She remembered reading about it in medical school. But, as a physician who had specialised in adult emergency medicine for over 10 years, she had not seen or treated a patient with it before.
This was because MELAS rarely occurs in adults. "Or rather, those with this illness rarely grow into adults," Dr Carteciano said quietly, "because it's incompatible with life."
A rare genetic disorder, MELAS is caused by mutations in the mitochondria, which is the powerhouse or battery of the cell. This prevents the body from having sufficient energy to carry out its processes and functions, resulting in fatal complications.
The condition has no cure. The prognosis, she read, was five years.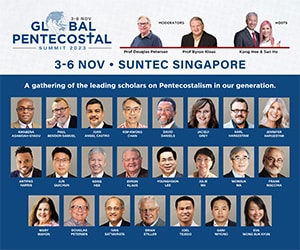 "Oh Lord," pleaded Dr Carteciano. "Nothing is impossible with you. You can even bring the dead to life.
"Please heal her. She's the only one that I have."
Promise of a better life
Dr Carteciano, 42, who hails from Santa Rosa, Laguna, in the Philippines, had come to Singapore in 2010 in the hope of giving her daughter a better life.
As a single mother who had Meeka out of wedlock at 23, Dr Carteciano had taken on the financial responsibility of providing for her daughter as she did not want to burden her parents, who ran a small grocery business.
In the Philippines, she gave up the opportunity to go into speciality training – the pay during the training period was not enough – and worked instead as a general practitioner, spending long hours in the emergency rooms of one hospital after another. 
"I only slept at home on Thursday nights," she recalled, adding that her relationship with her daughter, who was taken care of by Dr Carteciano's parents, inevitably suffered. "We didn't have much of a relationship," she said.
Still, she found that her income was not enough, not if she wanted to send Meeka to college. So when she heard about an opportunity to work in Singapore, where she could earn a salary thrice the sum of what she was earning at the time, she leapt at it.
Up until then, Dr Carteciano had set aside her Christian faith. She had grown up going to church from time to time, but her attendance had diminished entirely as she coped with the demands of medical school.
As she sought to come to Singapore, however, she began to seek God more intentionally. Knowing how stringent and demanding the selection process was – the acceptance rate was only about 4% – she went on her knees to pray.
To her surprise, she secured a spot in the emergency department at the National University Hospital (NUH). Finally, it seemed, she could give her daughter a better future.
About three years later, she brought 10-year-old Meeka to Singapore to be with her, much to the girl's anger. "She hated that she was brought here. We had no relationship at all. She had friends, family, back home, so she was very, very sad about it," recalled Dr Carteciano.
But as time passed, Meeka began to find her place. She made friends in school and church, and even did well enough to earn a top spot in her Primary 4 class.
Her relationship with her mother also improved, as the pair spent more time together and bonded over their common love for food.
World turned upside down
But just as things were looking up, the threads of normal life began to unravel.
One afternoon in October 2015, after complaining of a headache, Meeka began jerking violently, her eyes darting repeatedly to the left.
Dr Carteciano, who happened to be home that day after a colleague swapped shifts with her, recognised it immediately: Her daughter was having a seizure.
Another seizure followed.
She called for an ambulance and rushed her daughter to the hospital, working with the paramedics to manage the situation along the way.
The seizures kept coming and coming, accompanied by stroke-like symptoms of weakness on one side of her body.
However, blood tests and scans found nothing amiss.
Meeka was observed for 24 hours and, after having no more seizures, was discharged.
Dr Carteciano was not too worried. Meeka had been a perfectly healthy child all her life. And the tests had shown that there was nothing to be concerned about.
That December, Meeka suffered another seizure. And another. And another. The seizures kept coming, accompanied by stroke-like symptoms of weakness on one side of her body.
Something more sinister was happening to her daughter, realised Dr Carteciano, who sent Meeka for a battery of tests.
It was then that she found out about the diagnosis, along with the devastating prognosis.
"No, Lord," she remembers praying in tears, struggling to come to grips with what she had just learnt. "No one can tell us how long we can live. Only You can."
Fighting helplessness
Putting on her doctor's hat, Dr Carteciano did everything she could to help manage her daughter's condition.
"It was difficult for me because sometimes I didn't know if I should be a doctor or just her mum. Her mum would give her a hug and say everything would be alright. But a doctor would give her some medication for her headache," she said.
When Meeka's seizures prevented her from swallowing her medication – resulting in even more seizures – Dr Carteciano opted to insert a tube into her stomach.
To help Meeka have a good night's rest so she would be less vulnerable to having seizures, Dr Carteciano prescribed her medication to help her sleep.
"I was so hyper-vigilant. When I knew she was about to have a crisis, I'd intervene at home first," she recalled.
But even her best efforts could not stop Meeka's condition from deteriorating. 
By 2017, both mother and daughter were in and out of the hospital every two weeks as seizures and strokes attacked Meeka with a greater vengeance.
Doctors gave Dr Carteciano an official prognosis: Meeka only had one year left to live.
Though Meeka had initially been able to recover from each episode quickly due to her youth, the strokes soon became too large for her body to cope.
Dr Carteciano remembers a particularly heart-rending incident when Meeka awoke one morning after having seizures throughout the night, and told her that she had lost her sight.
As they were walking to the hospital, the girl clutching her mother's arm, Meeka had asked: "Nanay ("mum" in Tagalog), when can I see again?"
Dr Carteciano had no comforting answer. "I don't know," she had replied helplessly in tears.
Meeka's sight recovered. But her condition was only getting worse. Doctors gave Dr Carteciano an official prognosis: Meeka only had one year left to live.
Standing strong in the Word
Dr Carteciano remembers being thrust into surrender by the crushing weight of the news.
"It was so difficult to carry this burden by myself," she said. So while she begged God for healing, she also found herself letting go of control.
"Your will be done, Lord," she prayed. "It's all up to You."
She knew that, because His ways and thoughts are higher than hers (Isaiah 55:8-9), she could trust Him.
Deep down in her heart, she trusted in the goodness of God and was grateful that she still had time to properly prepare Meeka for death.
"I never really questioned the Lord because I just knew that He has a purpose for everything," she said. "It wasn't so difficult for me to accept it because it was instilled in my heart."
When asked how her faith in God had been built up, Dr Carteciano paused for a few seconds. "I suppose I prayed for it," she said thoughtfully, adding that it was also cultivated over the years of reading and listening to God's Word.
For example, she knew from John 9:1-3 that Meeka's condition was not a punishment for her sins. 
She also knew from reading the stories in the Old Testament that the Lord is good and sovereign, even in times of pain, confusion and turmoil.
Even though she did not understand why this was happening, she knew that, because His ways and thoughts are higher than hers (Isaiah 55:8-9), she could trust Him.
"Faith comes from hearing the word (Romans 10:17). And the Lord is the One who increases our faith (Luke 17:5), right? I believe that God knows what He's doing," she said.
Hard questions, honest answers
In 2018, Meeka's condition surprisingly improved.
She put on weight and regained some of her strength, which was enough for her to enjoy her 15th birthday party in February that her mother threw for her in Sentosa.
"I suppose it was because the Lord wanted us to enjoy her last year. I thought she might have prayed for it," said Dr Carteciano. 
But as 2018 drew to a close, Meeka's condition worsened. 
She became too weak to walk and had to be confined to a wheelchair. It was a huge blow to the bubbly girl who loved to dance.
Then her speech went, too. Dr Carteciano printed out pictures so Meeka could communicate her choices by pointing. But as time went by Meeka could no longer even lift up her arm.
Now that God has taken her home, she's also healed, right? Fully, completely healed. No more pain. 
Watching her own child wither, and knowing she could no longer do anything about it, was heartbreaking.
Once, Meeka asked her mother: "Why is this happening to me?" 
With tears welling up in her eyes, Dr Carteciano had answered her honestly: "Meeka, I don't know. But just know that the Lord is good."
She often reminded Meeka of how God parted the Red Sea for the Israelites.
"See, it's the Lord who does the miracle," she would tell her daughter. "But the Israelites had to walk in the miracle by crossing the Red Sea to get into the land of milk and honey.
"The Lord has already done a miracle for you, Meeka. Just walk in it."
A final breath
On March 10, 2019, just days after she turned 16, Meeka took her last breath in hospital, ending a gruelling five-year battle with her failing body.
Of all the emotions that ran through her body, the one Dr Carteciano remembers the most is relief. "I cried and cried, but I was very relieved that she is resting," she said.
"Healing here on earth is what we wanted for her. But now that God has taken her home, she's also healed, right? Fully, completely healed. No more pain. She can now go back to running and dancing, singing, praising the Lord."
When Meeka was alive, Dr Carteciano often prayed Psalm 91 over her, in particular the last verse, Psalm 91:16:
"With long life I will satisfy him
and show him my salvation."
With Meeka's death came the fulfilment of this prayer, said Dr Carteciano. "True enough, what is eternity? Long life! And for sure, He has shown Meeka His salvation."
She also came to understand why God had brought her to Singapore. She had thought it was to give Meeka a good future. "But His plans are different," she said.
Calling Singapore her and Meeka's "land of milk and honey", she continued: "It was so that I could give her the best possible treatment and the best last few months of her life."
Is there goodness in death?
Speaking to Salt&Light two days before Meeka's second death anniversary, Dr Carteciano shared that her grief is still raw.
"Her smile is what I miss the most, because when she smiles it's like everything is okay," she said. "I thank the Lord for giving me such a beautiful daughter."
There are certain days – like Meeka's birthday, death anniversary, or Mother's Day – when her tears do not stop.
"I'll say, 'Lord, I miss her a lot. Can you please hug her and kiss her for me, and tell her I love her?'" she said, her voice breaking. "This sadness, this pain, I think will never really go away until the time we see each other again."
Yet, in her pain, she is also reminded about how God has been good to her. "The Lord never left me. The Lord is always with me. And He goes before me," she said.
When she was struggling to care for Meeka, God surrounded her with church friends who rallied around them.
How can she say that God is good when He took away her only child? It's a valid question, she acknowledged, but it depends on how you choose to look at it.
Dr Carteciano chooses to see how God had provided for her during Meeka's illness.
Just seven months before her daughter was diagnosed, she had gotten her an insurance that came in a timely manner to help pay for hospital bills. And when that money ran out, God sent along colleagues who pooled together some $30,000 to help tide her through.
When she was struggling to care for Meeka, God surrounded her with church friends who rallied around them in prayer and practical help, as well as thoughtful colleagues who covered her shifts, some of whom kindly assured her that there was no need to pay it back.
"Isn't He good?" she asked. "I thank God that He gave me the eyes and the ears to see His goodness – and that's because He's good!"
She added: "The best way to know God is to experience God. And it was through Meeka that I learnt how God is my provider, the ultimate Healer, the great I AM."
Touched by the Father's love
Dr Carteciano's biggest comfort is knowing that she will one day be reunited with Meeka, who had loved the Lord and was "on fire" for Him, often volunteering to serve in church.
"When I was born, my father wasn't there. But Lord Jesus, I pray that, as You've forgiven me, help me to forgive my father."
She recalls how Meeka had grown up feeling hurt that her own father, whom she did not meet until she was 12, did not want or love her.
Though pained that she had a part to play in her daughter's pain, Dr Carteciano often reassured her: "Meeka, you have a good, good Father in heaven who loves you so much. No matter what happens, He's there for you."
It was a truth that Meeka grew to accept as she became older.
During a church camp in 2017, Meeka had stepped forward on her own accord to be baptised. And when she shared her testimony, Dr Carteciano recalls, there was not a dry eye in the crowd.
Taking in a few breaths before speaking, the 14-year-old had shared: "When I was born, my father wasn't there. But Lord Jesus, I pray that, as You've forgiven me, help me to forgive my father."
It was such a powerful prayer, said Dr Carteciano, choking up with emotion. And true enough, at her 15th birthday party, just a year before she passed away, Meeka told her father that she had forgiven him.
"She knew that forgiveness and reconciliation was part of what it meant to be a Christian. I'm sure she's now enjoying the presence of her Father who never left her, who loves her so much," said Dr Carteciano.
Soldering on in faith
After each weary and tear-filled night is over, Dr Carteciano takes heart knowing that that joy comes with the morning (Psalm 30:5).
"He didn't promise us that it will be a walk in the park, but He will never leave us nor forsake us."
"I still thank the Lord each morning. I say, 'Lord, I still have a purpose. That's why I'm here. You're not done with me yet. So yes, Lord. I'll continue to serve and seek You.'"
After Meeka passed away, she had initially felt purposeless. After all, the whole reason why she had come to Singapore to work was for Meeka. And now that she had no one to take care of, what was she going to do?
But Dr Carteciano, a resident senior physician at NUH and the ambulatory services director of its emergency department, realised that she is now better able to relate to her patients.
"In the emergency department, it's often a life and death situation. And if I know this patient is going to die, I can readily talk about it to them because I've experienced it myself," she said.
Meeka's death has also made her more "fearless" in her work. "I have nothing more to lose," she said, sharing that she was spurred to volunteer in the migrant worker dormitories at the height of the pandemic.
"I knew that the Lord is sovereign. If Covid is going to be my exit, thank you Lord, because I'll see Meeka earlier. But if not, then thank you again Lord, because I know that You still have a purpose for me," she said.
Even in the midst of death, she has seen the birth of a new dream in her life – to serve as a missionary doctor, if the Lord wills.
"That's the plan of my heart. But I don't know what the Lord's plan is for me. I'll only know it when He shows it to me at the perfect time," she said.
This Easter, she hopes that by sharing her story, others in the valleys of suffering and death will be encouraged that the Lord is always with them.
Draw strength from God's Word, she urged, sharing the verse that she clings to in the throes of her pain:
Trust in the Lord with all your heart
    and lean not on your own understanding;
in all your ways submit to him,
    and he will make your paths straight. (Proverbs 3:5-6)
She said: "We can always have our hope in the Lord. Know that the Lord will never fail you. He didn't promise us that it will be a walk in the park, but what He did promise is that He will never leave us nor forsake us."
---
IF YOU LIKED THIS STORY, READ:
"The miracle we wanted was her healing, but the miracle God gave was changing people's lives"
"Nigel and Donavan, one day we'll meet again," say parents of boys in tragic Tampines accident
If you have enjoyed reading Salt&Light...
We are an independent, non-profit organisation that relies on the generosity of our readers, such as yourself, to continue serving the kingdom. Every dollar donated goes directly back into our editorial coverage.
Would you consider partnering with us in our kingdom work by supporting us financially, either as a one-off donation, or a recurring pledge?
Support Salt&Light