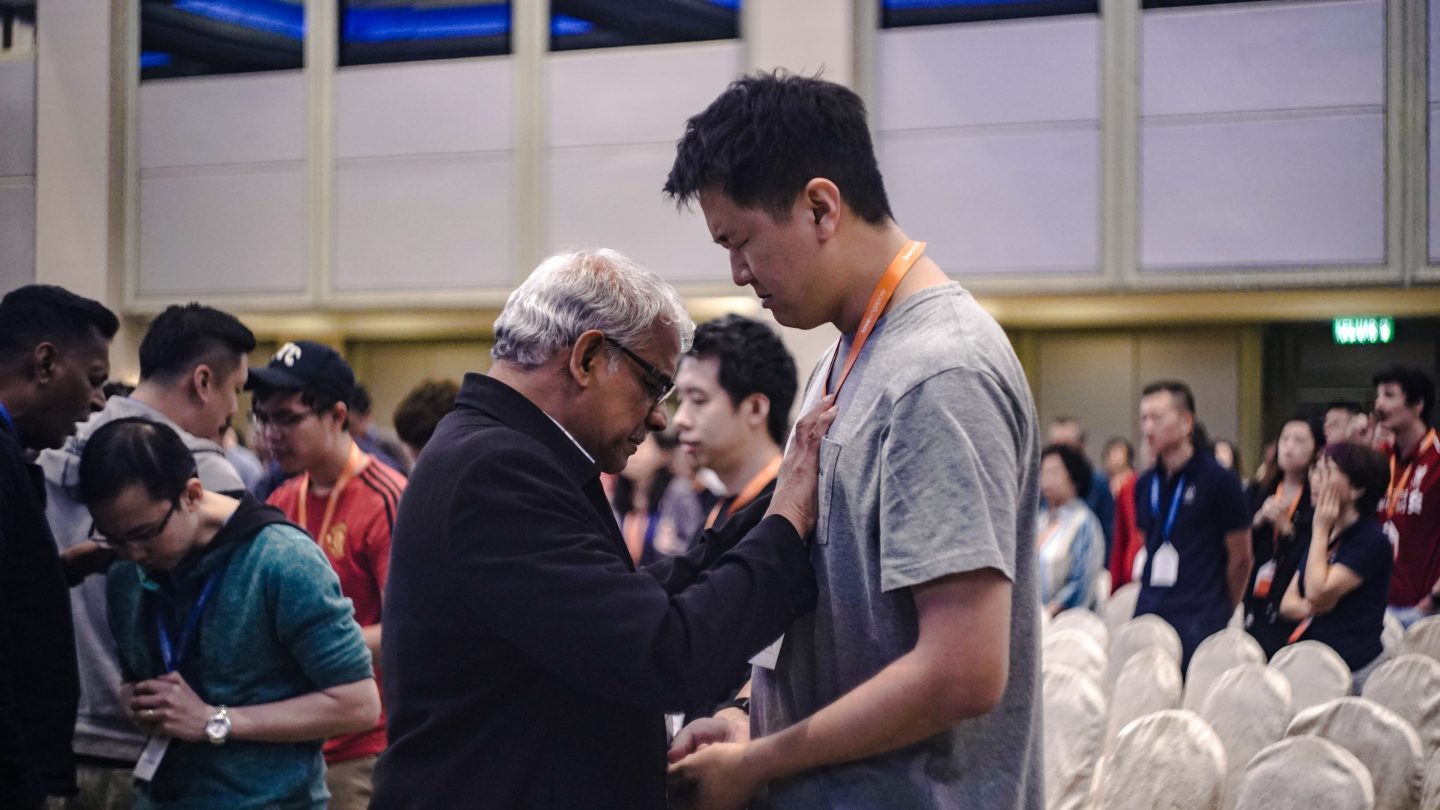 'Intergen Pow-Wow' at Summit 2020: "There is more goodwill than people realise, but a lot of that is lost in translation." All photos by Salt&Light.
Is there anything good to say about the intergenerational gap in church leadership? Participants at the 'Inter-Gen Pow-Wow', a conversation among pastors and church workers collectively spanning the ages of 21 to 82, would respond with a smile and a resounding "yes".
The 70-or-so of them who gathered found the most pertinent insights shared with irreverent humour by moderator Senior Pastor Daniel Wee, Vicar of Church of Our Saviour. Ps Wee deftly added new life to well-worn truths and proved that as a Wow (someone aged 39 and above), he could still make the Pow (those 38 and below) laugh.
To the question: Why are most leadership decisions just made amongst the older generation? he answered: "I guess there are some natural reasons, right? First, they have all the money.
"One day, you will become the Wow and you will have that responsibility to make those decisions."
"My daughter frequently asks me for a supplementary credit card, and I've always made the decision: No.
"But you know what?" he offered. "One day, you will become the Wow and you will have that responsibility to make those decisions."
Pow question #2: Why didn't you groom us to be leaders earlier?
Wow answer: "You were still in kindergarten!" quipped Ps Wee, before making the confession: "Maybe we stay in our comfort zone.
"When we have something working, there's the risk of having someone else break it.
"We forget that we also broke a lot of things. The only difference is, there were no older people telling us not to do it!"
The better way
Jokes aside, the Pows and Wows acknowledged each other's roles as God-ordained, as evidenced in the thoughts shared by Daniel Khong, 32, Senior Pastor of Faith Community Baptist Church, and Joseph Chean, 54, National Director of Youth With A Mission (YWAM).
"Woe is me if I have a father but choose to remain an orphan."
Ps Khong spoke of his experience growing up as a pastor's son, which led him to establish two of his intergen principles:
Disagree but never disengage
Engage but don't exasperate
"Woe is me if I have a father but choose to remain an orphan," he said, addressing the Pows like himself. 
"We may agree on things but disagree on the methods. (Let's) come together and appreciate our differences. If our older generation doesn't know how to connect to us, can we learn how to connect with them?"
One God
Chean, as a Wow, declared: "God is the God of multi-generations."
Detailing how YWAM's founder, Loren Cunningham, successfully navigated a leadership transition within the 15,000-strong YWAM organisation that is now in more than 180 countries, he shared: "YWAM doesn't retire their elders.
"They let go of functional authority, but hold on to influential authority."
"We must never miss the stories of our fathers and grandfathers."
Rather than dishing out criticism, elders come alongside with the goal of helping the young ones succeed while recognising that their methods might differ greatly.
Executive decisions lie with the younger leaders, but they respect and consider the voices of the elders during the decision-making process.
"We must never miss the stories of our fathers and grandfathers," Chean said, but instead, give them space to tell their stories – "not to copy their methods, but to distil the principles behind them, which we adapt into our settings."
In closing, Chean prayed: "Teach us, God, how to be a family that will make room and space for each another – to have a diverse point of view and yet, come to a place where we agree to love one another."
It was a prophetic call that seemed to immediately be fulfilled. Saving the best for last, Ps Wee shared a participant's response, which he prefaced with: "Okay, I can't tell which generation this note came from, but this (point) is probably true both ways and it would be good to end with."
On the nondescript piece of paper he held up were three simple words: "I love you."
Passing the faith to a new generation: There's urgency in empowering our young adults
The 'Inter-Gen Pow-Wow' dialogue was part of the programme of Summit 2020, which is organised by LoveSingapore annually. This year, some 660 travelled to Kuala Lumpur for the four-day retreat. 
If you have enjoyed reading Salt&Light...
We are an independent, non-profit organisation that relies on the generosity of our readers, such as yourself, to continue serving the kingdom. Every dollar donated goes directly back into our editorial coverage.
Would you consider partnering with us in our kingdom work by supporting us financially, either as a one-off donation, or a recurring pledge?
Support Salt&Light