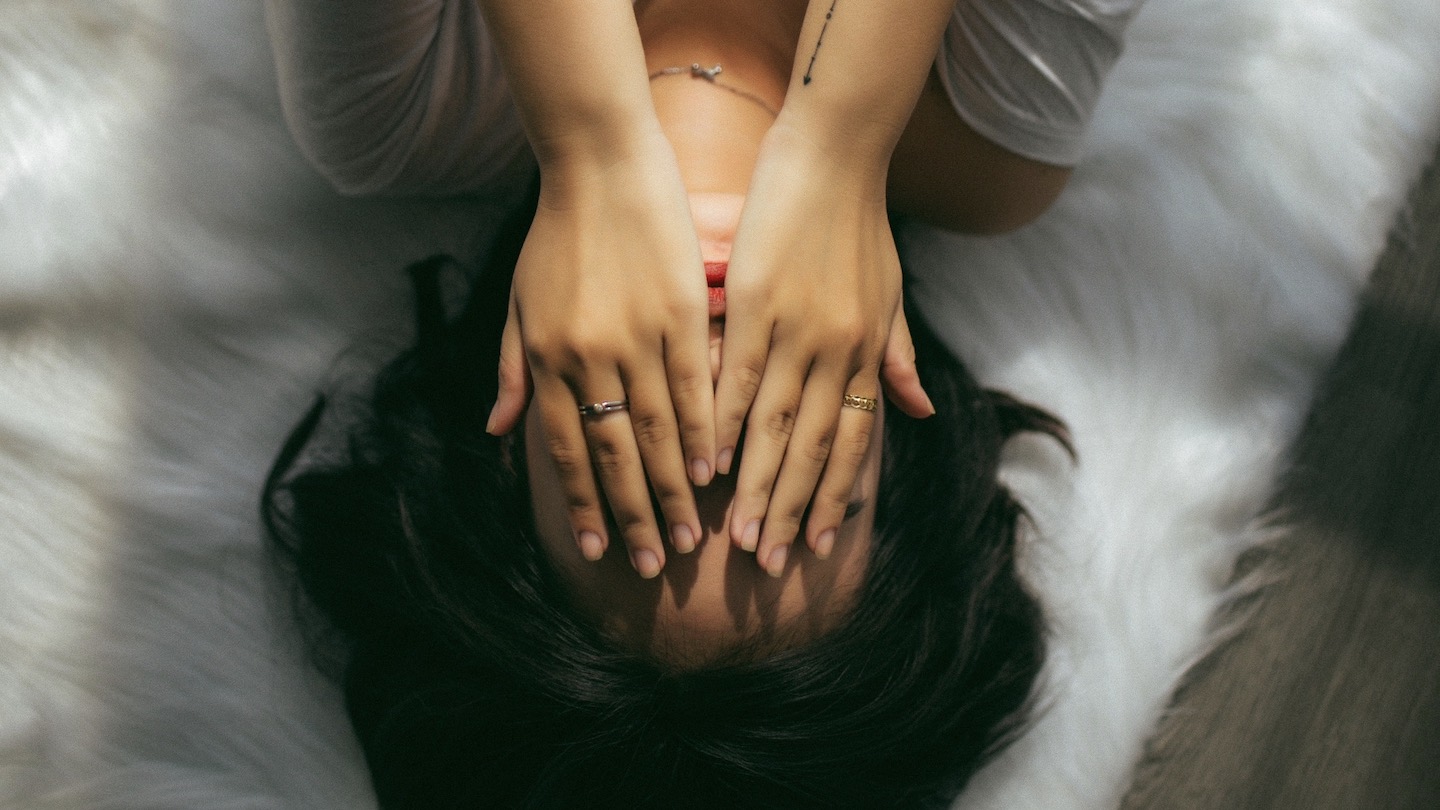 "What I do know is that despite my sadness and pain, there is a glimmer of hope deep inside of me," writes the author. Photo by Anthony Tran on Unsplash.
Life can be a drudgery for some of us, leading us to entertain thoughts of being free from the chains of our earthly existence.
Yet young people like Elliot Soh, Andrew Hui and Harold Tan, who battled terminal cancer, fought to live. Despite the debilitating physical pain they had to endure, they wanted to remain on earth for as long as they can for one sole purpose – to make the name of Jesus Christ known.
It brought to mind Apostle Paul's famous verse: "For to me, to live is Christ. To die is gain." (Philippians 1:21)
A careful study of the Bible shows that Paul is not advocating suicide but is, in fact, encouraging his readers to honour the Lord and be a faithful witness for Him here on earth while we await the glory of being with Him for eternity.
Even as I intellectually accepted this exposition, the verse has haunted me since the past year as I struggle with all sorts of inner emotional battles.
Andrew, my friend
Andrew, whose passing caused quite a stir not only in Christian circles but also in mainstream media, was from my church. I knew him since he was little. As I journeyed with him during his battle with cancer, I was simultaneously filled with both encouragement and shame.
In Andrew, I saw what "to live is Christ" meant. It was not just so he could experience life but because he wanted to serve God and to declare Christ; Andrew wanted so badly to live.
"God can use whatever little I am able to offer Him."
But I was ashamed of myself because seeing him in pain made me think how much better and easier it is to die – "to die is gain".
You may think it strange coming from someone who just graduated from seminary and is set to answer God's call to enter full-time ministry. My initial enthusiasm eventually gave way to doubt.
For much of the past year, I was overwhelmed with a sense of unshakable sadness and flooded with waves of grief and loneliness after an unexpected failed friendship.
Amidst this depressive mood, I carried on my role and duty to serve the church. I did ministry mechanically and learnt that God can use whatever little I am able to offer Him.
As I talked to people about their problems, as I preached and told them that God loves them, as I prayed for them to trust Him, I felt like I was talking, preaching and praying for myself. I hid my struggles for fear of stumbling others and also of appearing weak.
Meeting God in the dark
On good days, there are sparks of peace and contentment. Deep inside, I still want to serve Him. But in the darkness of the night, I can understand why suicides are contemplated because it would mean the pain of living can end despite knowing life is a precious gift from God.
C.S. Lewis wrote in The Problem with Pain: "God whispers to us in our pleasures, speaks in our conscience, but shouts in our pain."
I don't find this to be true all the time.
"Regardless of how I felt, I knew that God has not left me."
In my darkest moments, God feels so far away and silent that I have wondered if He has given up on me. I pray for Him to take away the darkness only to learn that He wants me to meet Him in the pain. Isaiah 50:10 says: "Let him who walks in darkness and has no light trust in the name of the Lord and rely on his God."
Regardless of how I feel, I know that God has not left me.
He has merely suspended His conscious presence so that my faith does not rest on my feelings, nor does it foster based on His blessings.
In my suffering, any pretence of my relationship with God is stripped away. So that I can learn to love Him for who He really is, not for what He can give me. He empties my hand so that He can give me Himself. I was brought to the end of my resources so that I may discover His.
"He empties my hand so that He can give me Himself."
In His sovereignty, He does not keep me from suffering, nor does He remove the pain quickly. Instead, He gives grace to faithfully endure it and He provides His strength and comfort as He moulds me to His purpose and will for me.
From this past year, I've discovered that brokenness is the key to ministry.
Until I am broken, the light of Jesus will not be able to shine through my cracks (2 Corinthians 4:7). Until I am afflicted, I will not be able to offer comfort and compassion to others (2 Corinthians 1:3-4). Until I die to self, painful as it may be, there is no other way for my self-sufficiency to be stripped away.
Joy unspeakable
So how do I balance my selfless desire to live for Christ and my selfish gain to end it all?
I really don't have a neat answer to this question. I may not know if the darkness will come back in the morning when I open my eyes or at night as I get into bed.
"Until I am broken, the light of Jesus will not be able to shine through my cracks."
But what I do know is that despite my sadness and pain, there is a glimmer of hope deep inside of me. Even as the darkness taunts me mercilessly, a flicker of light stirs in my spirit. As I search the depths of my heart, I find this elusive gleam – the joy of my salvation!
As it is written in Psalm 42:5,"Why are you cast down, O my soul, and why are you in turmoil within me? Hope in God; for I shall again praise Him, my salvation and my God."
With the assurance that it is well with my soul, I will continue to live for Christ in the best possible way that I can.
As I hope in the Lord, I will continue to obey Him and trust in His sovereign plan for my life. Even if God does not bring me out of the darkness, it is my prayer that He will find me faithful till I meet Him face to face.
If you have enjoyed reading Salt&Light...
We are an independent, non-profit organisation that relies on the generosity of our readers, such as yourself, to continue serving the kingdom. Every dollar donated goes directly back into our editorial coverage.
Would you consider partnering with us in our kingdom work by supporting us financially, either as a one-off donation, or a recurring pledge?
Support Salt&Light