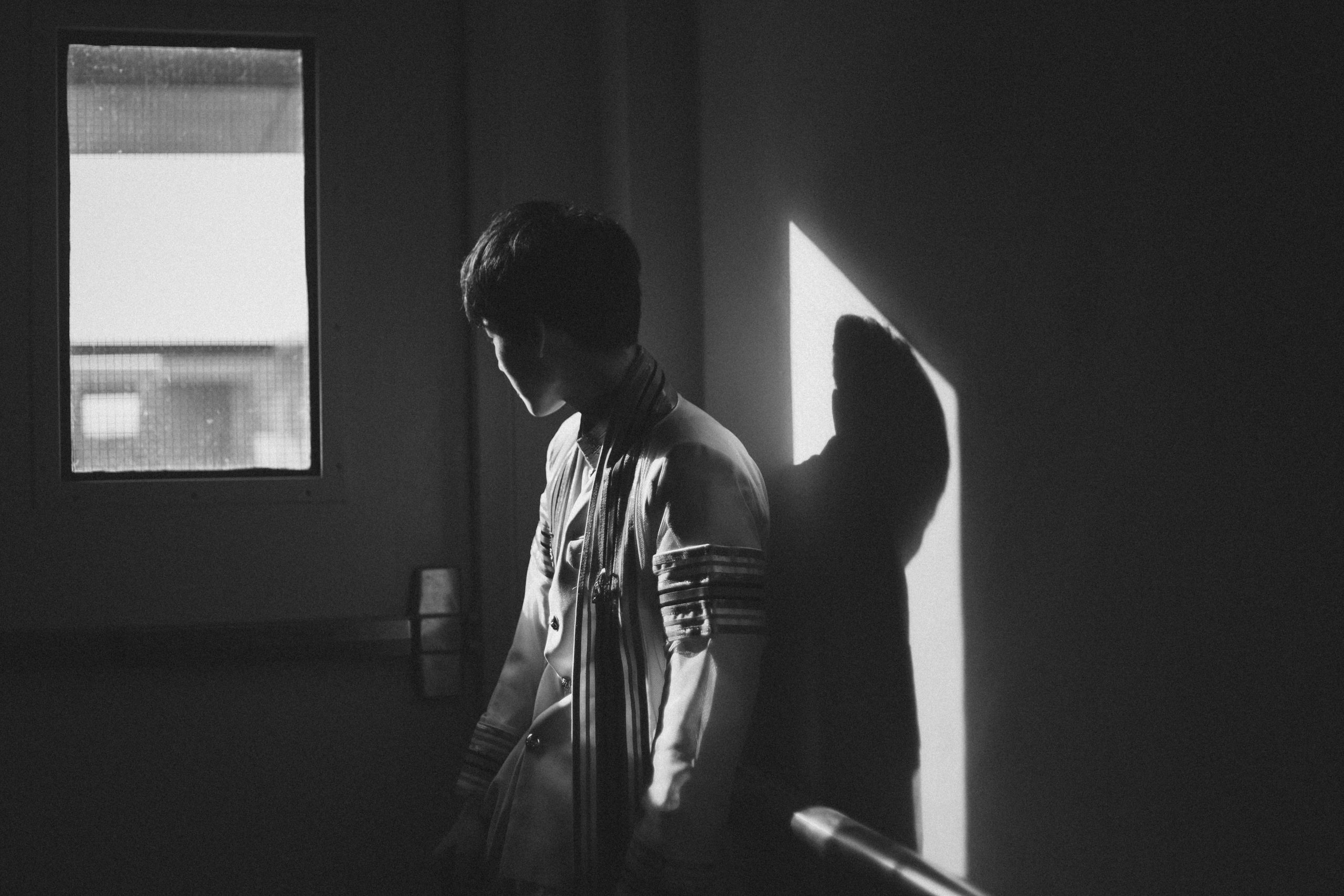 Depression is not the only reason for suicide, say counsellors. Suicide does not have a certain look and can be the result of a combination, sequence or repetition of distressing life events. Photo by Soragrit Wongsa on Unsplash.
It began with what seemed like teen angst.
Sarah* (not her real name) would come home from work to find her 12-year-old daughter sitting inside her closet even though she had her own bedroom.
Moody outbursts soon followed.
"Her sibling said something to her at lunch one day, something that I didn't even think was offensive or anything, and she burst into tears and shouted, 'You're the worst sibling ever!'" said Sarah, nonplussed.
Then came something no parent wants to hear.
According to SOS, suicide is a leading cause of death for those aged 10 to 29. 
"Her church mentor called me to ask if I knew that my daughter had been texting her friends about suicide, saying that she wanted to kill herself."
Sarah never saw it coming. She thought the behavioural changes were part of the teen years.
"I thought she just needed her own space."
Children and youths are not spared suicide ideation. Statistics bear this out.
According to suicide prevention centre, Samaritans of Singapore (SOS), suicide is a leading cause of death for those aged 10 to 29. Males are more vulnerable. In 2019, a year that saw a 10% rise in suicides in Singapore, suicides amongst boys aged 10 to 19 saw a record high.
Why are the young thinking about death?
Counsellors Salt&Light spoke to agreed that one reason for the alarming figures is that young people are going through a developmental phase when their identities are still forming.
"Research shows that the pre-frontal cortex of youths may not be fully developed until age 25," said Alicia Boo, principal counsellor at Focus on the Family Singapore.
Between 13 and 21, they struggle with identity versus role confusion. Between 21 and 39, the challenge is balancing intimacy and isolation.
Academic demands, online bullying and social media are among the societal pressures that can exacerbate crises. 
Said Shawn Lai, a counsellor and social worker with SOS: "A young person in these age ranges would often face multiple struggles ranging from inter-personal relationships and transitions, to life stage issues and career aspirations.
"This can contribute to a heightened struggle where they are constantly feeling overwhelmed, helpless and hopeless even. As their situation worsens and their mental health deteriorates, they start to spiral into a state of crisis."
Societal pressures can exacerbate the state of crisis. Boo counts academic demands, online bullying and social media among them. 
Added Pamela Koh, lead counsellor at ThriveSg, a ministry of Cru Singapore: "We underestimate the pressure of living in our society. The impact of comparison and competition is very real and unhealthy.
"Our system rewards those who perform and this can send the message to young people that performance is important. Their identity then gets tied to performance at a very young age."
"We underestimate the pressure of living in our society. The impact of comparison and competition is very real and unhealthy."
Suicides of celebrities that make the news do not help because of "the narratives that the youths are taking away".
When a state of crisis sets in, then decisive change is impending.
Lai said: "Unfortunately, many a times this decisive change may come in the form of destructive behaviour towards self, others and eventually the thought of suicide."
Singapore has taken on a multi-prong approach, which involves several ministries and agencies, to address the issue of suicide, he said. This includes to:
Build mental resilience 
Encourage help-seeking and early identification
Support at-risk groups
Provide crisis support
One of the things that can help early identification is understanding the issue at hand. Here are some myths about suicide that youths, parents and those who walk with people struggling with suicide ideation need to know.
Myth 1: Asking someone if they have suicidal thoughts encourages them to become suicidal
Truth: Talking about suicide will neither plant the thought in their heads nor push them towards the act.
"If we don't ask, we won't know. If we don't know, we can't help," pointed out Boo. "Research shows that talking about suicide decreases – not increases – suicide ideation and can lead to improved mental health approaches for those who are struggling.
"Opening up a conversation about suicide can help young people share their feelings and see alternative ways out of their situation. It diminishes the symbolic power of suicide which grows insidiously if left unsurfaced."
Added Lai: "Talking about suicide encourages them to do nothing more than to communicate, which is often the first step in getting them to live.
"Research shows that talking about suicide decreases – not increases – suicide ideation."
"For those contemplating suicide, it may also be a relief that someone is allowing them to verbalise a struggle they are facing. Asking about suicide shows that you care and want them to live." 
Counsellors said that when people talk about suicide, it does not mean that "their minds are made up to kill themselves" because "extreme pain and feelings of desperation can come in waves for suicidal persons". This should offer some hope for those whose loved ones talk about killing themselves.
Strong family and social networks, therefore, can help youths to process their questions and thoughts about suicide.
"Parents need to be prepared for such conversations and be ready to engage. If children and parents can talk about it, it can be quite helpful towards healing," said Koh.
Some tips on talking to people about suicide include:
Be quick to listen, slow to speak
Empathise, do not judge
Assure that you will be there to support
Encourage help-seeking
Myth 2: There are no warning signs to suicide
Truth: Those contemplating suicide may display symptoms and communicate their intent in some way.
"These signs may not always be direct or explicit because they fear being judged by those around them," said Lai.
"The fact that you may not spot these warning signs doesn't mean they don't exist. It is, therefore, crucial to know some of the common warning signs and risk factors."
The signs include:
Withdrawal from social interactions
Extreme mood swings
Unusual eating and sleeping patterns
Unusual changes in personality or behaviour
Talking or joking about suicide frequently
Talking about feelings of hopelessness
Making concrete preparations and plans
Having a pre-occupation with death including reading literature with death themes
Making threats to kill themselves
Feeling like they are a burden to others
Myth 3: Suicide only happens to those who are depressed or sad
Truth: Suicide does not have a certain look and can be the result of a combination, sequence or repetition of distressing life events. Depression could just be one of the stressors.
"Young people may mask their emotions by portraying a positive or cheerful disposition on the outside," said Boo.
"Sudden upswings in moods may not signal recovery."
"Someone who isn't depressed can still be at risk and not everyone who suffers from depression dies from suicide."
In fact, sudden upswings in moods may not signal recovery.
"Once someone has made concrete plans towards suicide, they can become uncharacteristically happy or outgoing because they have reached a decision.
"It is, thus, useful to take note of unusual emotional and behavioural changes in those around us. If your instinct tells you something is amiss, you may be right," said Lai.
Myth 4: Suicide happens on impulse
Truth: Impulse can play a role in suicide, especially in youths. But people usually undergo a process of deliberation.
Said Boo: "The inability to process or regulate emotions effectively only plays a part in contributing to the act of suicide."
Agreed Lai: "While the act may seem sudden to by-standers, the decision to take one's life is often developed over time and through deliberation."
The stages leading to suicide include:
Ideation
Gestures
Plans
Attempts
Counsellors caution that once a person has attempted suicide, he is at a higher risk of doing it again.
"Continued treatment and support are critical. It is important to seek professional help and create safe spaces for them to share their struggles and process their feelings and thoughts," said Boo.
Myth 5: Young people who talk about suicide are seeking attention and will not go through with it
Truth: Talking about wanting to die by suicide is usually a sign of distress and a cry for help that needs to be taken seriously.
Cautioned Koh: "Once they talk about it, they are thinking about it. Never take it lightly when someone mentions suicide."
Added Boo: "Parents are strongly advised to nurture a safe space for open conversation with their children to assess and understand the emotions and struggles that triggered the comment. Do not perceive it as a form of attention-seeking behaviour."
"Never take it lightly when someone mentions suicide."
It is important that those around the young people be aware and are ready to be a "safe space" for them because many may not feel able to approach their parents.
Koh said: "If we are mindful of the young people around us, check in on them and observe when something is amiss, there is always hope that we can reach out to them.
"They will feel that someone cares enough to ask about them and that they have a safe space to talk about their pain and they won't feel alone or that there is no way out."
Myth 6: Suicidal people want to die
Truth: Suicidal people are sometimes thinking of ending their pain rather than ending their lives.
Said Boo: "Feelings of suicide ambivalence are common – the struggle between wanting to die so as to end their pain and, at the same time, wanting to live and somehow find a way out.
"When they're at an impasse – desiring to exit their distressing situation yet not knowing how to, death can seem like the only way out."
That is why it is important to get someone you suspect to be suicidal to open up and talk.
Timely intervention through therapy and counselling can create pathways to help them see the difference between the two.
"Engage them, help them communicate their emotions and validate them. Then get them to see other ways of dealing with their emotions.
"Help them to think, 'Maybe I can do something about it' and not 'I want to die'," said Koh.
Myth 7: People who are suicidal are weak
Truth: Many people struggle with suicide ideation for years. Despite carrying the pain, they continue to live, which requires a lot of strength.
Said Lai: "Stigmatising beliefs around suicide is a common barrier when it comes to seeking help. The perpetuation of stigma can come from various sources such as the public, family or even within oneself.
"There is still the idea that, if you struggle with mental or emotional issues, you are weak."
"There is a genuine fear of embarrassment, being judged by peers or family, along with a deep sense of hopelessness that nothing will help.
"So, young people may choose to hide their struggles in order to avoid being seen as weak."
Added Koh: "There is a sort of shame with which they are struggling. Children may not want to burden their parents or make them worry.
"It all comes down to societal expectations and culture. We have a culture that celebrates the strong and there is still the idea that, if you struggle with mental or emotional issues, you are weak."
A different perspective of those struggling with suicide can lead to more compassion, encouraged Koh.
---
Salt&Light Family Night: What should I do if my child talks about suicide? 
This April, two teen girls leapt to their deaths in an apparent suicide. In Singapore, suicide is the leading cause of death amongst those aged 10 to 29.
The reality is that those who kill themselves often do not want to die. In fact, there are warning signs.
So, how can loved ones and friends spots these warning signs? How do we talk about suicide and should we? How can we help a child who has attempted suicide?
Salt&Light Family Night has invited a team of experts to answer these questions and more:
Dr Daniel Fung
Dr Fung is the CEO of the Institute of Mental Health (IMH). A veteran child psychiatrist, Dr Fung is also Adjunct Professor at the three medical schools in Singapore. 
Alex Yeo
Yeo is the operation and community relation manager with Caring for Life (CFL). The organisation seeks to create supportive communities who are familiar with the early signs of suicide ideation and know how to offer resources for help. Yeo is also a firm advocate of mental health amongst youths. 
Pastor Chua Seng Lee
Ps Chua is the Deputy Senior Pastor at Bethesda Bedok-Tampines Church (BBTC). He was invited to serve in the Singapore National Youth Council to coordinate and empower youths, and was chairman of the National Youth Mentoring Steering Committee. In 2011, he authored a book on overcoming depression among young people.
Date: May 25, 2021
Time: 8.30m-10pm
Cost: Free
Register here
If you have enjoyed reading Salt&Light...
We are an independent, non-profit organisation that relies on the generosity of our readers, such as yourself, to continue serving the kingdom. Every dollar donated goes directly back into our editorial coverage.
Would you consider partnering with us in our kingdom work by supporting us financially, either as a one-off donation, or a recurring pledge?
Support Salt&Light