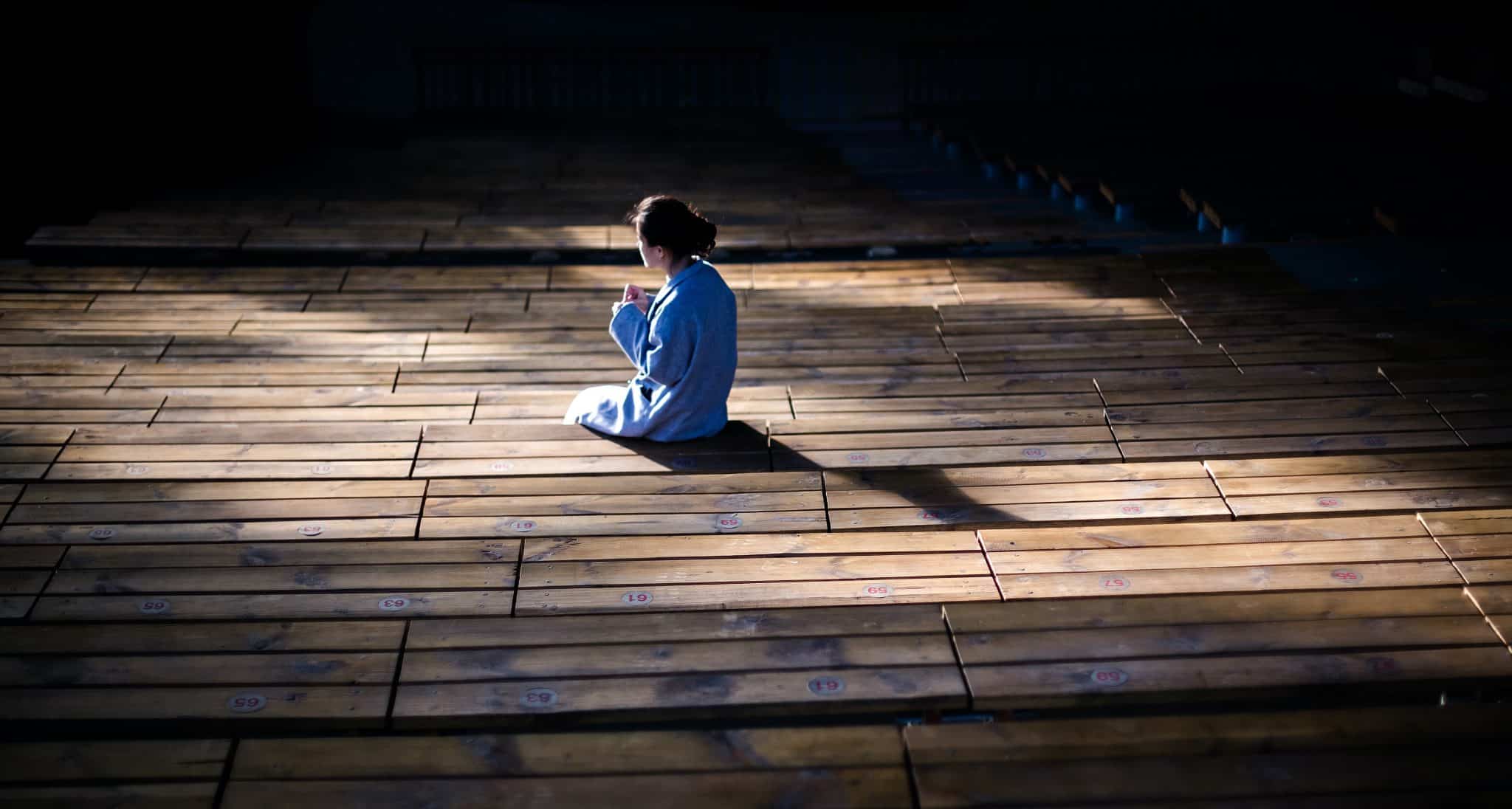 Photo by Thorn Yang on Pexels.
Are you lonely? If you are, you are not alone.
Psychology Today describes loneliness as "the state of distress or discomfort that results when one perceives a gap between one's desires for social connection and actual experiences of it."
In her exhaustive study on loneliness, academic and author Noreena Hertz reports:
Even before the coronavirus triggered a 'social recession' with its toxification of face-to-face contact, three in five US adults considered themselves lonely.
In Europe it was a similar story. In Germany two-thirds of the population believed loneliness to be a serious problem. Almost a third of Dutch nationals admitted to being lonely, one in ten severely so.
In the UK, the problem had become so significant that in 2018 the prime minister went so far as to appoint a Minister for Loneliness … The data for Asia, Australia, South America and Africa were similarly troubling. 
We are in the midst of a global loneliness crisis. None of us, anywhere, are immune.
(Noreena Hertz, The Lonely Century [London, UK: Sceptre Books, 2020], 4 – 5.)
Mother Teresa once recognised that "loneliness and the feeling of being unwanted is the most terrible poverty."
The incidence of this relational poverty has worsened since her observation.
Lonely church
One would expect the church to be a refuge of love and community but most churches are also very lonely places.
Many Singaporean churches are concerned with activism and teaching the Word – carrying out God's mission in the world.
Relationships in the church are assumed but not really emphasised. Many leave churches because they find it hard to make friends there.
Mike Frost in his article "The Lonely Crowd: churches dying due to friendlessness" lists some reasons why it is so hard to make friends in church:
Church people aren't good listeners
Church people struggle to be vulnerable
Church people need to be less busy
And so he writes:
I've lost count of the number of Christians who've told me they either stopped attending church or left their church to join another one because they couldn't make any friends there. They report that the church people were friendly enough. They were hospitable and welcoming.
As one person told me: "They're nice to you, but no one becomes your friend."
Frost writes about the American scene, but I suspect his observations would hold true for churches in most urban centres.
The damage of loneliness
The health impact of loneliness is well-documented.
Loneliness can be deadly, according to former US Surgeon General Dr Vivek Murthy, among others, who has stressed the significant health threat. Loneliness has been estimated to shorten a person's life by 15 years, equivalent in impact to being obese or smoking 15 cigarettes per day.
A 2017 study revealed a concerning link between loneliness and the risk of cancer mortality, pointing to the role of loneliness in cancer's course.
This should come as no surprise to followers of Jesus who are told vey early in the Bible that it is not good for man to be alone (Genesis 2:18).
The danger of loneliness to the Christian faith is also clear from verses like Hebrews 10:25 that warn about the dangers of not meeting up with fellow followers of Jesus.
In John 15, Jesus tells His disciples to love one another (John 15:12). The chapter gives us at least three reasons why we should follow Christ in the company of friends.
It is a key way we remain connected to Christ. (John 15:4)
It enables us to bear fruit that lasts. (John 15:16)
It strengthens us against persecution. (John 15:18-25)
No wonder the New Testament writers are so concerned that Christians do not live solitary lives.
Churches of real community
What can churches do to bring gospel flourishing to the church and to the world in the lonely age we live in? Well, for the church to be able to model a life of community that preaches a gospel of reconciliation between God and man, and man and man, she must first get her own relational act together. Three things must be in place.
1. Theology
There must be clear biblical conviction that God's people must live in community. There are at least 24 "one another" commands in the New Testament. It is clear that living life in close community with other believers is a critical part of normal Christian life. Close community is not an option.
2. Power
We also know that whatever the Lord expects of us, He will also give us the power to make it happen. The Bible never romanticises the experience of fellowship. Saints under construction will rub each other the wrong way. We will need supernatural power for community to happen. In particular we will need the fruit of the Spirit (Galatians 5:22-23).
3. Platforms
We must also provide platforms of church life that are conducive to fellowship. Large group meetings like our Sunday corporate worship services are great for inspiration and instruction, but are unsuitable for relationship building. There must be a commitment to providing fellowship meals, healthy small groups, and intentional micro-groups for people to really connect.
We live in dangerously lonely times. The gospel of Jesus Christ promises community with God and with others. More than ever we need to preach the gospel. But first we must model what we preach. After all, Jesus did say that we will know His true disciples by their love for each other (John 13:35).
A lonely church just doesn't cut it.
---
Rev Dr Tan Soo-Inn will be speaking on the issue of loneliness in church in a face-to-face, facilitated dialogue co-organised by the East Asia School of Theology and corporate consultancy Capelle. Participants will also take part in facilitated small-group discussions led by Capelle. 
Date: August 11, 2022 (Thursday)
Time: 3pm–5:30pm
Seats are limited. Sign up by August 8: https://east.ac/lonelyinchurch
---
MORE STORIES ON COMMUNITY:
If you have enjoyed reading Salt&Light...
We are an independent, non-profit organisation that relies on the generosity of our readers, such as yourself, to continue serving the kingdom. Every dollar donated goes directly back into our editorial coverage.
Would you consider partnering with us in our kingdom work by supporting us financially, either as a one-off donation, or a recurring pledge?
Support Salt&Light