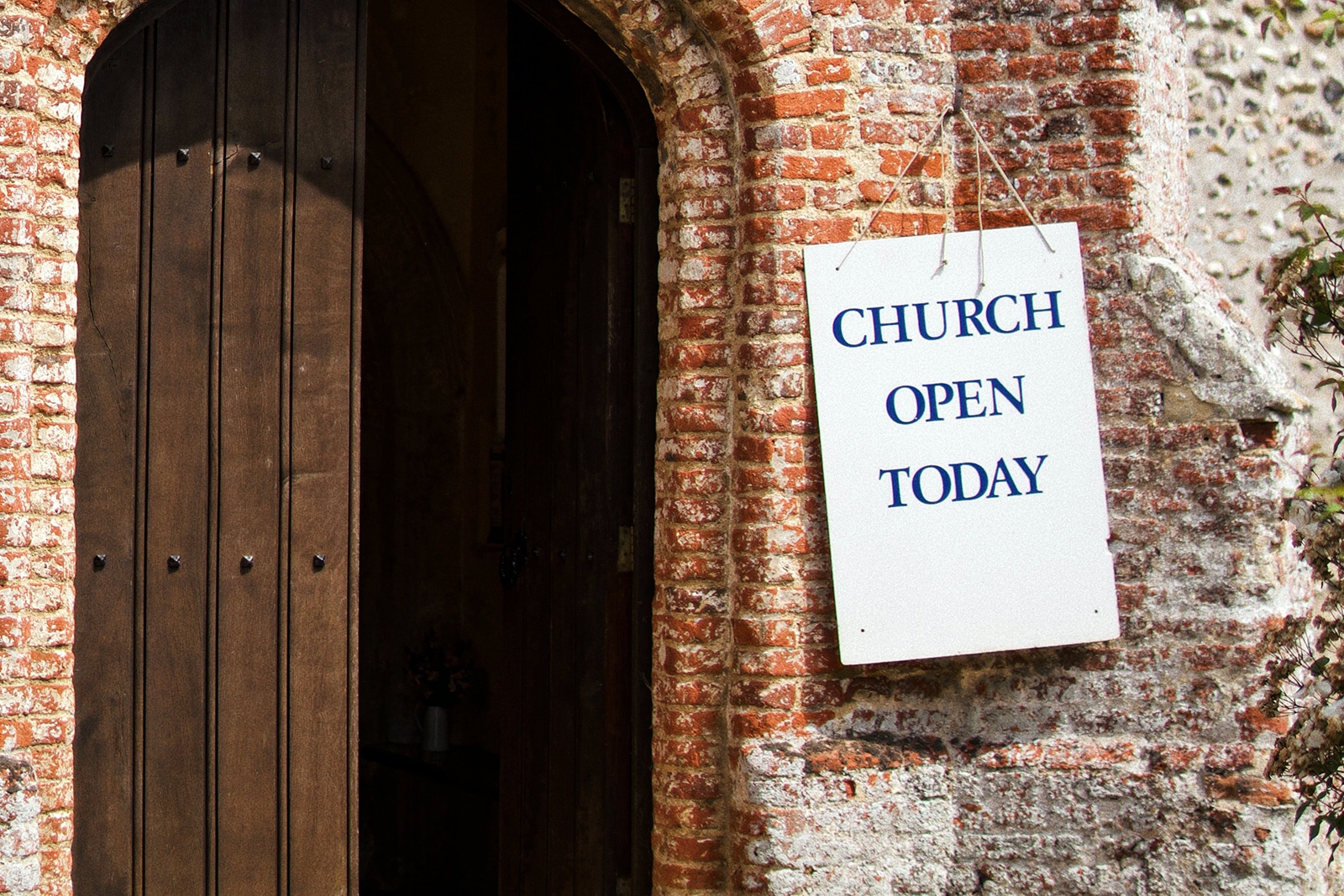 Singapore Government has announced a further easing of safe measurement measures for religious institutions including churches, "strides towards normalcy" that are effective from Tuesday, April 26, 2022.
The move is in line with the national easing of safety measures which will bring Singapore "almost all the way to how things were" before the COVID-19 pandemic, said Prime Minister Lee Hsien Loong on April 23.
On April 25, the Ministry of Culture, Community and Youth, which oversees religious bodies in Singapore, called this round of easing "a milestone in our progress towards living with COVID-19", though it also cautioned for continued social vigilance as the situation "can change quickly in the face of new virus variants."
MCCY announced the following SMM (Safe Management Measures) for churches, which essentially translate to the pre-pandemic status quo in every way except for needing masks indoors, vaccination needed for large events … but no self-serve buffets.
NEW GUIDELINES FOR CHURCHES FROM APRIL 26, 2022
1. No safe distancing requirements.
There is no need for safe distancing between each worshipper, said the MCCY. The safe distance requirements between those on stage and the congregation have also been removed.
2. No vaccination-differentiated measures, unless events exceed 500 attendees.
All activities in churches – from worship services to classes – are no longer subject to VDS (Vaccination-Differentiated Safe Management Measures), except for those with a projected attendance of more than 500 persons at any one time, not including staff, crew and volunteers. At such larger events, churches must conduct VDS entry checks to ensure worshippers are fully vaccinated.
3. No group size limits, no zones, no capacity limits.
There will no longer be a group size limit – previously, churches had to arrange attendees in groups of 2, 5, 8 or 10.
The capacity limit of 75% for worship services and other mask-on religious activities involving more than 1,000 persons has also been removed. However, for services and events of more than 500 attendees, individuals must be vaccinated (VDS applies) – see Point 2. These same rules also apply for weddings and funerals/wakes held in places of worship.
4. No TraceTogether/SafeEntry needed, except for large events.
Those attending Churches will no longer need to check in using the TraceTogether application or token. However, in the case of events with more than 500 attendees, TraceTogether must be used to ensure all attendees are vaccinated (see Point 2).
5. No restrictions on number of people involved in conducting worship services.
There will be no restrictions on the number of performers and crew, or the number of performers allowed to unmask for live performances, even if they are singing or playing wind instruments.
6. Masks are still required indoors (and encouraged outdoors).
Everyone indoors, except children below 6 years old, must continue to wear a face mask at all times except to take them off for the duration of the stated exceptions (speakers or singers on stage, or while eating). Face shields are not permitted as substitutes for face masks. Young children are still strongly encouraged to use a mask, especially in crowded areas.
While mask-wearing is now optional in outdoor settings, individuals are encouraged to exercise precaution and continue to wear their masks in crowded outdoor areas.
7. Singing allowed in all situations (but keep your mask on).
Singing by worshippers is allowed, with their masks on, including at religious classes and other events beyond the worship service. Worshippers are to remain masked when giving verbal responses, MCCY added. 
8. Food can be served – but not at self-serve buffets.
Food and beverages served in places of worship need not be served in individual portions, MCCY confirmed. Those eating are encouraged to be stationary while consuming their meals. Safe distance will not be required between individuals, but participants should put on their masks as soon as they have finished eating or drinking. 
However, self-serve buffet formats are not allowed. Also, communal meals involving more than 500 people are subject to VDS – all attendees must be vaccinated (see Point 2).
These same rules also apply for weddings and funerals/wakes held in places of worship.
9. Continued caution and cleanliness encouraged for shared items.
Church-goers are strongly encouraged to avoid sharing of equipment – such as microphones for singers, or offeratory bags for attendees. If this is unavoidable, the equipment should be thoroughly cleaned before being used by others. Worshippers are strongly encouraged to bring along their personal worship items, such as their own Bible.
10. All church staff can return to work onsite.
All employees who can work from home may now return to the workplace. Prior to this, there was a cap of 75% of employees being on premises at the same time.
BUT A WARNING FROM SCRIPTURE …
For those of us who had to deal with church service planning over two years of neverending changes, the end of most SMMs is a huge relief. It brings to mind a similar situation in the Bible, when Cyrus, King of Persia, allowed the Israelites to return to Jerusalem after years of exile.
In Ezra 9:8-9, the Scribe emotionally describes the scene thus:
"But now, for a brief moment, the Lord our God has been gracious in leaving us a remnant and giving us a firm place in his sanctuary, and so our God gives light to our eyes and a little relief in our bondage. 
"Though we are slaves, our God has not forsaken us in our bondage. He has shown us kindness in the sight of the kings of Persia. He has granted us new life to rebuild the house of our God and repair its ruins, and he has given us a wall of protection in Judah and Jerusalem."
In many ways, our present situation echoes that of the returning exiles.
We are a returning remnant – most churches, bar a handful, have reported lower attendances post-pandemic. 
We were in bondage of sorts – stuck at home for months, then unable to attend church on-site.
The doors to the sanctuaries, the churches, have since reopened, by the grace of God; He has granted us new life.
And now we are a returning remnant – most churches, bar a handful I'm aware of, have reported lower attendances post-pandemic. 
No sooner has Ezra detailed the emotion, though, that he issues a warning. While in exile, the people of Israel disobeyed the command not to intermarry with the people who knew not their God (read the complete chapter of Ezra 9 for details). "God, what can we say? For we have forsaken the commands you gave," he cries (Ezra 9:10-11).
Then a man named Shekaniah – whose name roughly translates to "where the Presence of God dwells" – says:
"But in spite of this, there is still hope for Israel. Now let us make a covenant before our God to send away all these women and their children, in accordance with the counsel of my lord and of those who fear the commands of our God. Let it be done according to the Law. Rise up; this matter is in your hands." (Ezra 10:2-4)
As we return to the House of the Lord – where the Presence of God dwells – let's heed the call of Shekaniah.
We need to get serious about our faith.
Some suggest the events of the past 2 years were something of a foreshadowing or a dress rehearsal of real tribulation to come. In any such a trial, any such shaking, sadly, many will fall away.
Amid the pandemic, many have found ourselves married to fear; hopelessness; apathy; a critical or complaining spirit; or an anti-authority spirit.
"Intermarriage" in this moment may not be literally with foreign wives, but rather by allowing other gods and idols to crowd out our altar which should be reserved exclusively for God.
As the pandemic stretched on, for example, many may have found ourselves married to fear; hopelessness; spiritual apathy; church apathy; a critical or complaining spirit; or an anti-authority spirit.
And, distracted as we are by these wives foreign to God, God takes a backseat. The book of Haggai details how it took them 18 years for the Israelites to make the House of God their top priority again.
As the nation reopens, as do your church doors, if you haven't done so yet, it's time to get serious about God.
Time to make a covenant with God. Time to send away anything that has occupied His space in your life. Time to make Jesus the centre of your heart, soul, strength and mind – lest He come again only to find that space taken by another.
Rise up, Christian. This matter is in your hands.
If you have enjoyed reading Salt&Light...
We are an independent, non-profit organisation that relies on the generosity of our readers, such as yourself, to continue serving the kingdom. Every dollar donated goes directly back into our editorial coverage.
Would you consider partnering with us in our kingdom work by supporting us financially, either as a one-off donation, or a recurring pledge?
Support Salt&Light