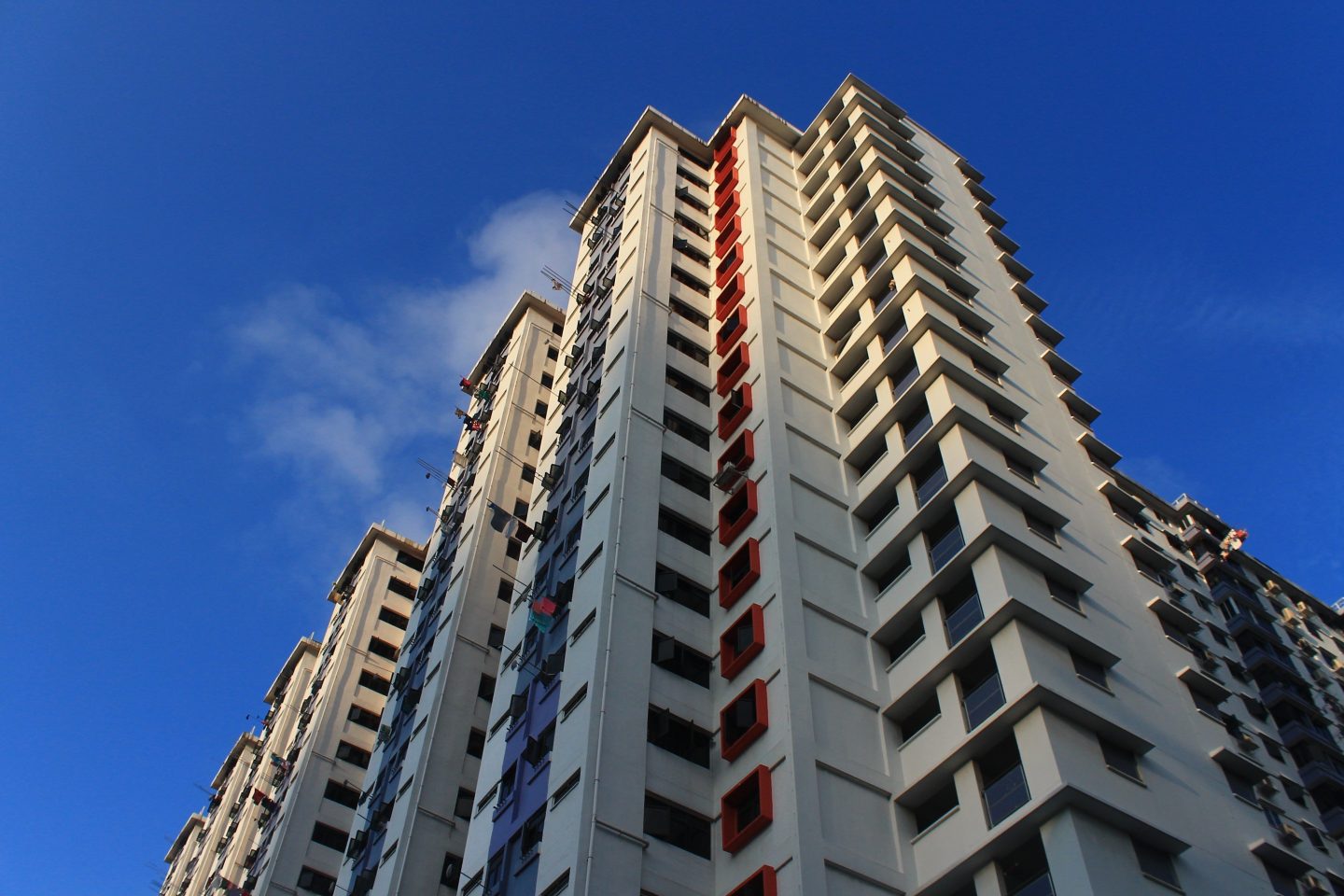 Photo by k z on Unsplash.
For as long as I can recall, I have always stayed up late till the final election results and press conferences rolled in. Whether following my parents as a teen or later as a TV producer covering the proceedings behind the scenes, it is heady and momentous "history being made" stuff.
As nail-biting as election results go, this one was no different from the others I've awakened to. Depending on your affiliation, it was either a surprise, shock or shoo-in.
As in voting, praying is not only our privilege but also our responsibility.
Coming away from the unavoidable polemics in recent days, I am ever more convicted and assured that our God has sovereignly presided over every, and even this, election. He is neither shocked nor surprised, though, it is possible he could be saddened or smiling when it comes to the specifics.
Yet even if anyone had meant any evil, God can still re-purpose it for good. For no one thwarts His ultimate purposes, not even those for our tiny island state.  
Doubtless the results will continue to be analysed long after the morning after.
Yet the excitement or disappointment will need to make way for the real work of governance at both the local and national levels – be it the inevitable work of uniting the populace, articulating new policies to address previous neglect or putting in place the next generation cabinet leadership.
First order of business
For all the noise and heat leading up to Polling Day, there is no denying that one urgent and important task of this newly minted Government remains to lead us through this economic storm, yes, the unprecedented one that "crash landed" when COVID-19 surprised everyone swifter than a Sumatran squall.
So while elected politicians have their plate full, what is our first order of business as Christ's disciples? No prizes for the answer to this quiz.
"I urge, then, first of all, that petitions, prayers, intercession and thanksgiving be made for all people— 2 for kings and all those in authority, that we may live peaceful and quiet lives in all godliness and holiness. 3 This is good, and pleases God our Savior, 4 who wants all people to be saved and to come to a knowledge of the truth." (1 Timothy 2:1-4)
This "campaigning" in the heavenlies, the work of interceding for those in authority is never done, certainly not to be confined to just nine frenzied days every five years.
How might we pray that God's purposes for Singapore's good continue to prevail?
As in voting, praying is not only our privilege but also our responsibility. Even better, you don't have to be 21 years old to do this.  
Oswald Chambers unforgettably penned: "Prayer does not fit us for the greater work; it is the greater work." 
Praying is not the last resort but first recourse. So if we believe that God is ultimately sovereign over all appointments (Romans 13:1, Daniel 2:21), how might we pray that God's purposes for Singapore's good continue to prevail?
I was thinking. We are often asked to "vote wisely", so why not continue in the same vein to pray wisely "so that we may live peaceful and quiet lives in all godliness and holiness" (1 Timothy 2:1-4).
Thankfully, God's enduring word provides enough pointers to get us going. I believe we can specifically pray for those in government to demonstrate the following six traits, using the acronym W.I.S.E.L.Y.:
Wisdom from above
In James 3:13-18, the antithesis to someone with an out-of-control tongue is one who lives by "wisdom from above".
And James gives direct and practical handles: We can pray the word for all those in authority to be selfless rather than self-seeking (v 14-16), to serve humbly and thus honoUrably (v 13), to be impartial yet merciful (v 17), and be peace-loving rather than antagonistic (v 17). 
The first person who fully embodied the godly wisdom in Proverbs 1:20-2:22 was Christ. Yet through the ages, one does not need to be a believer to recognise the fail-safe and in-built integrity in godly wisdom.
Integrity
The world considers integrity a premium trait, duplicity a bane. Lest we be sceptical about seeing this in politics, consider what the 34th President of United States, Dwight D Eisenhower once said: "The supreme quality of leadership is unquestionably integrity. Without it, no real success is possible, no matter whether it is on a section gang, a football field, in an army, or in an office."
Leadership pioneer Warren Bennis goes further to link it to trust: "Integrity is the basis of trust, which is not so much an ingredient of leadership as it is a product. It is the one quality that cannot be acquired, but must be earned. It is given by co-workers and followers, and without it, the leader can't function."
Sounds common sense, right? After all, we are experts in sniffing out duplicity in others.
As believers, we can take God's Word on integrity.
The Hebrew words used for integrity in the OT find their modern equivalents in: Honest, upright, genuine, sincere, and that which is core to the "soundness" and "completeness" of true character. Words like "integral" remind us that without integrity, things would fall apart. (Proverbs 11:3 NIV).
As we pray for ourselves, we can also pray for all MPs and Ministers to walk with integrity or blamelessness (Proverbs 2:7), claiming the promise that the one who does so is secure (Proverbs 10:9) and protected as by its guidance like that a moral compass (Proverbs 11:3).
Shepherd heart and hands
One person marked for his integrity was King David. Psalms 78:70-72 tells us,
70 He chose David his servant
    and took him from the sheep pens;
71 from tending the sheep he brought him
    to be the shepherd of his people Jacob,
    of Israel his inheritance.
72 And David shepherded them with integrity of heart;
    with skilful hands he led them.
Talk about marketplace integrity and competence. David was as much an effective shepherd to his sheep as he was a shepherd to his people.
Much later in exile, Jeremiah must have been reminded of David when he sought to comfort God's people: "I will give you shepherds after my own heart, who will lead you with knowledge and understanding." (Jeremiah 3:15)
A good shepherd is someone who intentionally offers three things: Provision, protection and guidance.
What is a skilled shepherd in today's context? What does the job scope encompass? We can take a leaf from Timothy Laniak's reflections from time spent with middle eastern Bedouin shepherds in his book, While shepherds watch their flock.  I believe it is not a stretch to expect a good shepherd to be someone who intentionally offers three things: Provision, protection and guidance.
In Provision, we can think of education, jobs, homes, finance, transport, community development, health, trade and industry.
In Protection, portfolios of defence, law, home affairs, foreign affairs, water resources come to mind.
In Guidance, we can include all ministries and the Prime Minister's Office.
These distinct, yet overlapping, "PPG" roles come easily to those who are committed to caring for another and are good at it.
By extension, we can pray for "PPG" in an administration that shows tangible care for her people and is skilled at fine-tuning policies to achieve it. No mean feat in this increasingly complex day and age.
While we don't impose biblical yardsticks, these are rather universal and have often been adopted and adapted by society.
Let us thus pray for all MPs and Ministers to continue to formulate and execute sound and sustainable policies that facilitate provision, protection and guidance to all, regardless of race, language, religion or socio-economic status.
Exemplary in conduct
In popular and often accusatory contexts, the world calls this walking the talk.
But trust John C Maxwell to coin it memorably as: "A leader is one who knows the way, goes the way, and shows the way."  
With elections over, let us pray for the government in place to be exemplary in conduct and service. And as they do, Christian love compels us to be quick to affirm it.
But don't need to wait for someone higher up to model it. Here is an opportunity for all of us lesser mortals who are children of the Most High.
We must not only follow those who set good and godly examples (think the Hebrews 11 pantheon of faith) but also be good examples to others, regardless of our age and generation (1 Timothy 4:12).
In the free-for-all social media age, it is much harder to set expectations of ourselves as followers of Christ.
In 2 Kings 14:1-3, we see how King Amaziah, a young ruler of Judah, was commended for doing "what was right in the eyes of the Lord …" by following in the footsteps or example of his father King Joash. Amaziah was just 25. He had watched and caught what was right from his dad.
In the free-for-all social media age, it is much harder to set expectations of ourselves as followers of Christ and also as citizens of this world. But there is no need to flinch. Deep down we know that an exemplary life is powerful salt and light to the watching world.
As we turn the mirror on ourselves, we can start to imitate Paul's calls to follow his example (1 Corinthians 11:1; Philippians 3:17; 2 Thessalonians 3:7). For as we dare to humbly ask others to follow our example, we cannot but rely on His grace to confidently follow Christ, day by day, step by step, blessing by blessing, lesson by lesson.
What kind of example does God offer us whether we are in or out of politics?
The one time Jesus used the word "example" was after he had humbly, willingly and lovingly washed his disciples' grubby feet. "I have set you an example so that you should do what I have done for you (for) no servant is greater than his master." (John 13:15-16).  The most exemplary amongst us seize opportunities to serve where few dare to tread.
COVID-19 has thrown into sharp relief the essential services of those we have thoughtlessly taken for granted: rubbish clearers, hawker center cleaners, foreign labourers and domestic helpers.
May we go beyond applause and token gifts to affirming these and all amongst us by also doing our part. And then we can with clear conscience pray for those in authority to be exemplary in service.
Lead with courage
Peter Drucker famously said that while "management is doing things right; leadership is doing the right things."
While "management is doing things right; leadership is doing the right things".
Nelson Mandela also said, "It is better to lead from behind and to put others in front, especially when you celebrate victory when nice things occur.
"You take the front line when there is danger. Then people will appreciate your leadership."
Let us pray for representatives in parliament to rightly show courage beyond showy confidence, commitment beyond paper competence, and compassion beyond track-record capability.
Yielded leader
We often put those we admire on a pedestal. Wise leaders would not step on one. 
Jesus was no know-it-all (though he did) but one yielded to His Heavenly Father.
We often put those we admire on a pedestal. Wise leaders would not step on one. 
The writer to the Hebrews reminds us we are partakers of the heavenly calling (Hebrews 3:1). We are part of something much bigger and more enduring. 
So how do we apply this principle in our prayers?
We can pray for:
yielded leaders not to be driven by personal agendas but by the bigger and wider purpose of nation building;
yielded leaders to be confident listeners, yet one who will not dabble against strong, proven fundamentals – be it of family values, an independent judiciary or fiscal prudence;
yielded leaders who are team players rather than one likely to pull the team apart; to be nation-unifiers rather than dividers.
Let us all persevere to pray wisely for such a team, for God delights in answering prayers according to His will and in the Name of His beloved Son, our Great High Priest.
"This is the confidence we have in approaching God: that if we ask anything according to his will, he hears us. And if we know that he hears us – whatever we ask – we know that we have what we asked of him." (1 John 5:14,15).