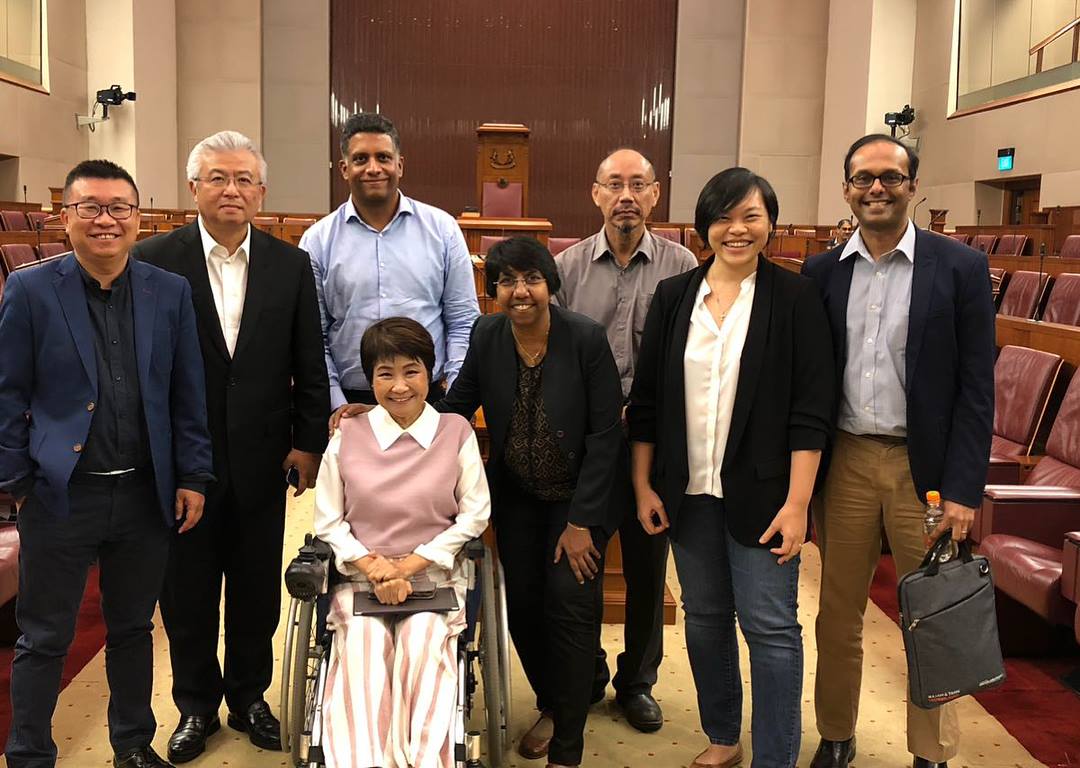 Ms Kuik Shiao-Yin (second from right) with her fellow outgoing Nominated MPs. "A very fun cohort - sadly, missing the very funny Azmoon Ahmad."

Ms Kuik Shiao-Yin, the co-founder and director of The Thought Collective, stepped down as a Nominated Member of Parliament this week after completing her term. She has been an NMP since August 2014. She shared her thoughts on her time in Parliament in a Facebook post.
Yesterday was the last Parliamentary session for us NMPs of the 13th Parliament.
For some of us it was the end of 2.5 years of service. For some of us who served a first term in the 12th Parliament, it was about 3.5 years.
I came into Parliament in 2014 when I was pregnant. I leave Parliament about to celebrate my toddler's 4th birthday. Parliament has been part of a significant season of learning and growing for me. I crossed over from late 30s to early 40s here. I went through a season of major professional and personal challenges – and the Parliamentary experience was definitely one huge area of growth amongst many.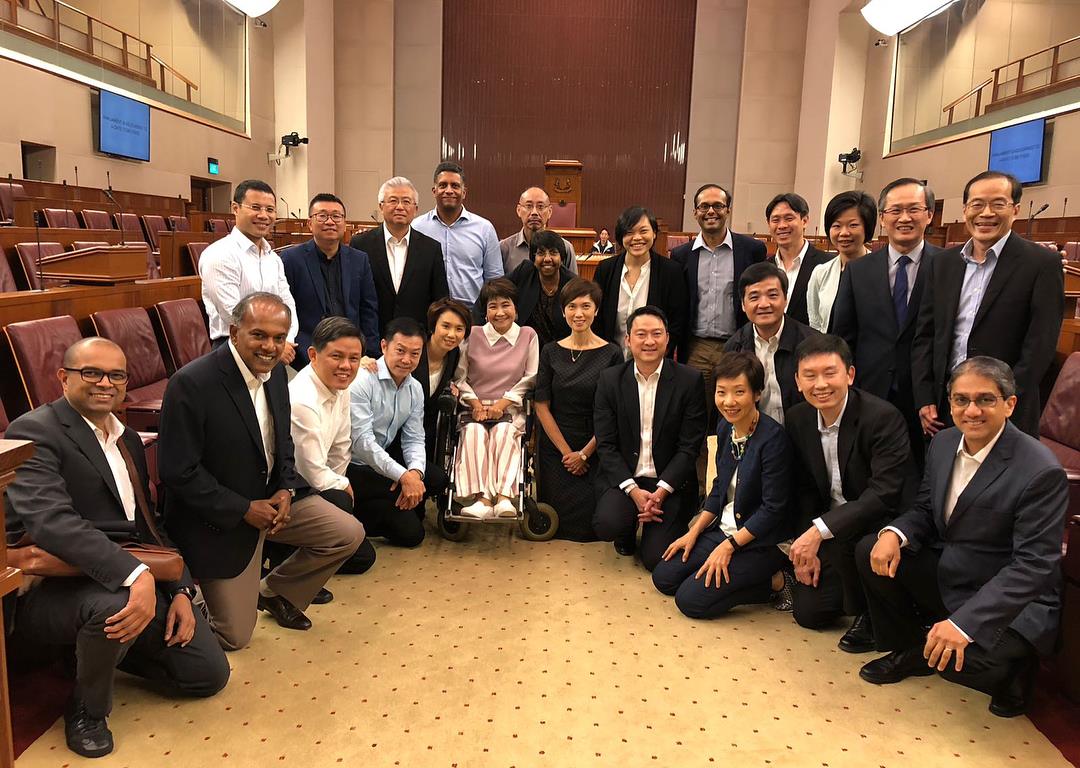 I will miss this season and Parliament's part in it.
I will miss the mad rush to prepare speeches. It was a painful process but it forced me to read wider, think deeper, write faster and speak out more on behalf of people who did not get the chance to be at the table.
I will definitely miss hanging out with my really fun, fellow back-row NMPs. Some days it felt like being back in university again, conspiring about when to go for tea break together or looking out for who was still rushing their "homework" in the library.
I will miss being in the chamber, hearing Parliamentary speeches live and learning from other MP's Parliamentary Questions that there are so many questions you would not have thought of asking, so many issues you would never have thought were happening at the same time. It gives a small insight into the complexities of running a country.
I will miss experiencing the humanness of the people who make up both sides of the House. They will no longer be just names on a newspaper to me, but individuals with thoughts, quirks, personalities, stories of their own. I've learnt that there are many people – both inside and outside of Parliament – who love this country and have a heart for particular communities of people that make up this country.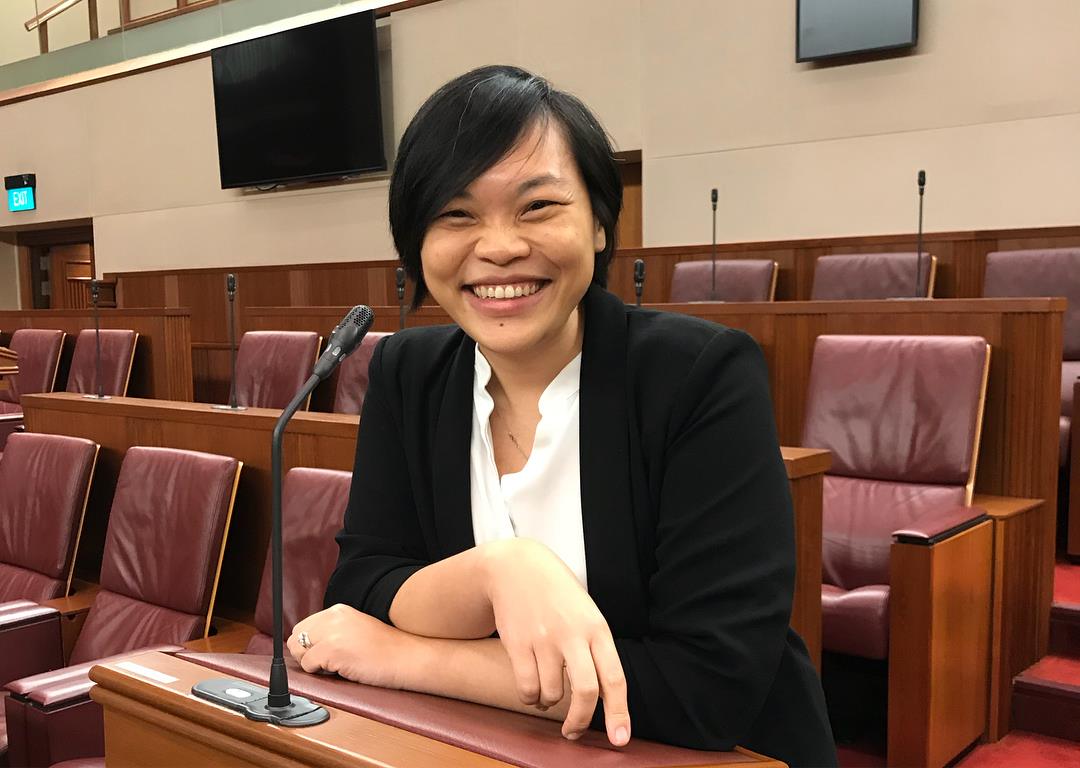 At church this weekend, I was reminded about all the challenges that come with the choice to truly love anyone or anything.
In the Book of Corinthians, love means being patient, being kind, not envying, not boasting, not being proud nor resentful, not insisting on one's own way. Not rejoicing at wrongdoing, but rejoicing with the truth. "Love bears all things, believes all things, hopes all things, endures all things" – it's a remarkably tall order but for those who profess love for fellow citizens and our home country, those challenges come with the territory.
"Love bears all things, believes all things, hopes all things, endures all things" is a remarkably tall order, but those challenges come with the territory.
My wish as I leave this House is that come what may, we, the people of this one small island nation, will remember to keep loving each other. I hope we keep choosing to seek common ground – especially with those who seem different. For if we seek, we are more likely to find.
The position of a solo NMP is objectively not a powerful one – our voice is a small one amongst many other voices and we have no support system that comes with being part of a formal party.
But if we NMPs can carry out our small role with as much love as we can muster, and not go at it alone but seek the input of a greater community and find the support of good friends, we can make a difference.
I'm looking forward to discovering who will make up the next batch of NMPs and rooting for them to make the most of the small but special position they have been privileged with.
If you have enjoyed reading Salt&Light...
We are an independent, non-profit organisation that relies on the generosity of our readers, such as yourself, to continue serving the kingdom. Every dollar donated goes directly back into our editorial coverage.
Would you consider partnering with us in our kingdom work by supporting us financially, either as a one-off donation, or a recurring pledge?
Support Salt&Light