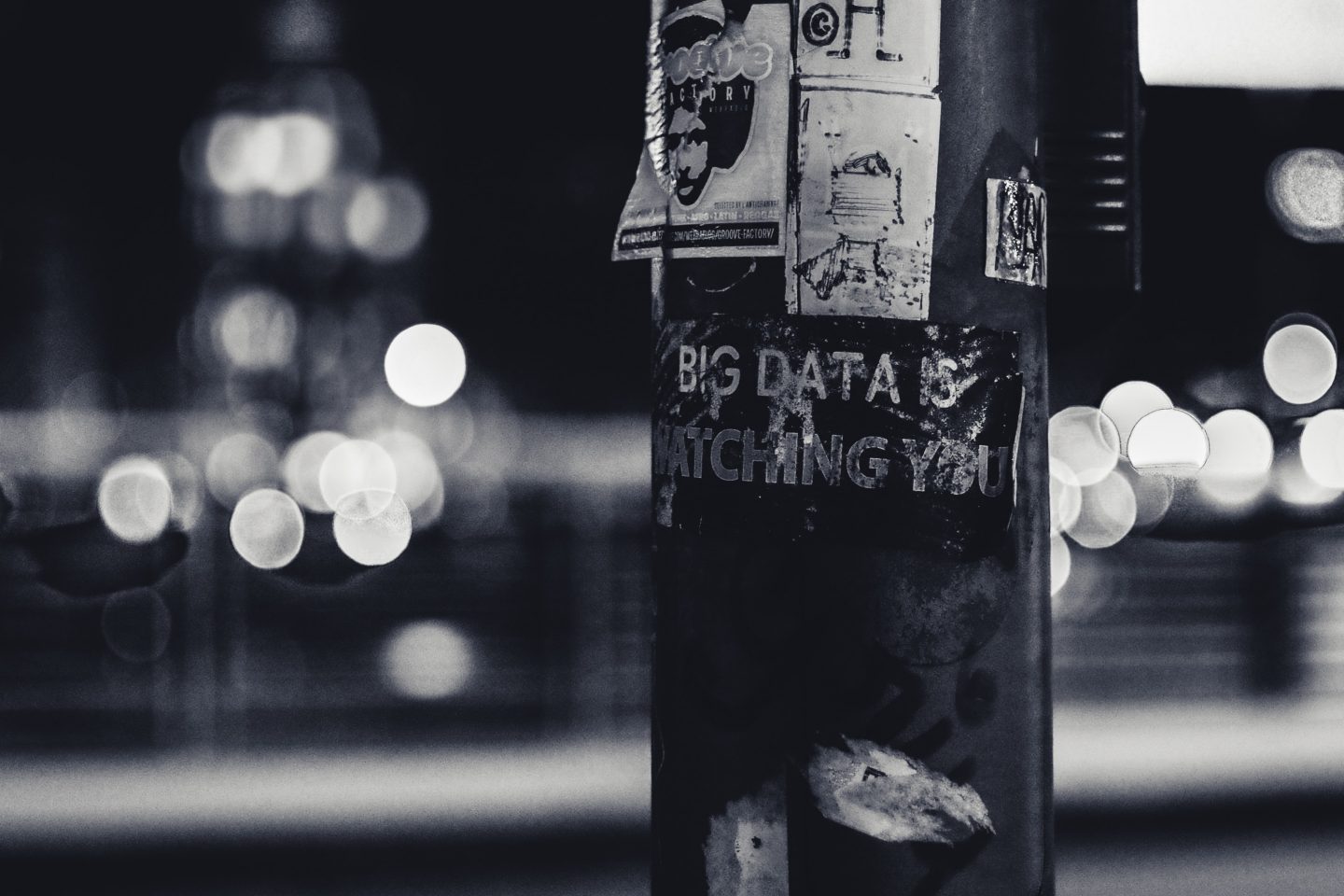 Photo by ev on Unsplash.
Last week, on July 20, 2019, the world celebrated the 50th anniversary of the historic moon landing by Neil Armstrong and his fellow astronauts of the Apollo 11 space shuttle.
The computing power behind that historic milestone was a grand total of 4KB of RAM. (The amount of RAM determines the speed at which a computer functions.)
"Can you believe that? With just four kilobytes, we sent man to the moon."
By extension, using the iPhone X, with its 3,000,000KB of RAM, you could send man to the sun, joked Dr Freddy Boey, NUS Deputy President (Innovation and Enterprise).
Disrupting life – for

better o

r for worse
Speaking at a plenary session, Agility in Disruption, on the final day of the biennial Eagles Leadership Conference on July 27, Dr Boey shared the stage with Jeff Cheong, 43, who heads global digital agency, Tribal Worldwide.
It was an unconventional pairing of speakers: Dr Boey is an established scientist and preacher, well-known in academia and churches, while Cheong, who has been featured in trend-focused magazines like The Peak, is an award-winning creative.
Cheong kicked off the session with an illustration to show the disruptions that have happened within the telecommunications industry in the last four decades.
In his survey, using nothing less than a QR-code-generated link to a real-time questionnaire, his questions included:
Have you used a coin-operated phone before? A card-operated phone?
How many contacts could you save in the very first mobile phones?
Have you used a Nokia phone before?
When was the first iPhone launched?
Dr Boey expanded on that by giving the audience a four-minute overview of the industrial revolutions that preceded this Fourth Industrial Revolution, commonly referred to as "I4.0".
"Is big data something to be feared? Or could it, together with AI, be something evangelical?"
I1.0 in the 19th Century was characterised by the rise of steam-powered engines and machinery – power could now be harnessed for use.
Then came I2.0 which was the discovery and application of electricity in the 1900s. For obvious reasons, this industrial revolution also meant a societal overhaul.
Most recently, beginning in the 1950s, I3.0 was the digital revolution that started with the microchip – and the computers built with it.
"But the I4.0 is different," Dr Boey asserted. "It's different because it really does raise the quality of people's life. Finally, what was promised will be delivered."
Artificial intelligence (AI). Self-driving buses (recently announced as a soon-to-be reality in Singapore in 2020). Big Data.
Referencing an IBM study in 2017 that 90% of the world's data was created in the last two years, Dr Boey said: "Data is the latest oil. Knowledge is power."
"We are in the business of capturing mind-share. But this adds into the clutter as well."
Those are not clichés, as Dr Boey illustrated his point with several sobering examples: The Iranian nuclear program was severely crippled by explosions caused by nothing more than a computer virus called Stuxnet. Income tax departments use Big Data to predict income and hence, identify tax evaders.
But, he also challenged the audience: "Is Big Data something to be feared? Or could it, together with AI, be something evangelical? Something that will do more than what we alone cannot do?"
Voice technology is already so advanced that it is possible to have a hologram projected next to you, translating your words into multiple other languages as you speak.
"That power is available now; we can communicate more, and in better ways," said Dr Boey. "Imagine a world where people begin to understand each other!"
Being part of the story
Yet most of us do not see ourselves as part of this, Cheong points out. Which was the point of his poll at the start of the session: "The technology that has evolved over the years is now in our pockets!"
This almost-instantaneous accessibility has changed the way information is consumed but it has also given rise to new challenges. 
"The human race is always trying to disrupt itself," he observed. "For me, in the media creative industry, we are in a position to create innovations and experiences for people to interact."
"Tell your story … the most compelling story will win – whether it is the church or the world."
Noting that while it might be in the spirit of trying to make things better, Cheong cautions that disruptions do lead to more distractions.
"We are in the business of capturing mind-share," he said. "But this adds into the clutter as well." And the speed of change in technology is putting constant pressure to constantly think of new possibilities in engaging consumers.
Setting up Equator, a collaboration between Tribal Worldwide and Temasek Polytechnic, was Cheong's way of doing so two years ago.
Equator is the centre of excellence for Tribal, employing students across faculties and engaging them in a sort of "pre-demand" work that combines cutting edge technology with advertising solutions.
Regardless, the bottom line is a time-tested one.
"Tell your story," Cheong surmised. "The person who has the most compelling story will win – whether it is the church or the world."
"By all means, save some"
Dr Boey challenged the audience: "Is the Gospel a matter of life and death?
"Don't drive your church while looking at the rearview mirror."
"If we are dead serious about this Product, then, wherever you evangelise the Gospel, by all means, save some (1 Corinthians 9:22). With this, you can reach the world by an order of magnitude with the Gospel!"
Two orders, even.
Then he added a word directed to church leaders in the audience: "But we cannot do it while looking at the past. Don't drive your church while looking at the rearview mirror."
The benefits of disruption brought about by I4.0 cannot be left unharnessed. As Dr Boey put it simply: "In evangelism, I think it is high time that we get the I4.0 to do the next level of things we cannot do ourselves."
If you have enjoyed reading Salt&Light...
We are an independent, non-profit organisation that relies on the generosity of our readers, such as yourself, to continue serving the kingdom. Every dollar donated goes directly back into our editorial coverage.
Would you consider partnering with us in our kingdom work by supporting us financially, either as a one-off donation, or a recurring pledge?
Support Salt&Light