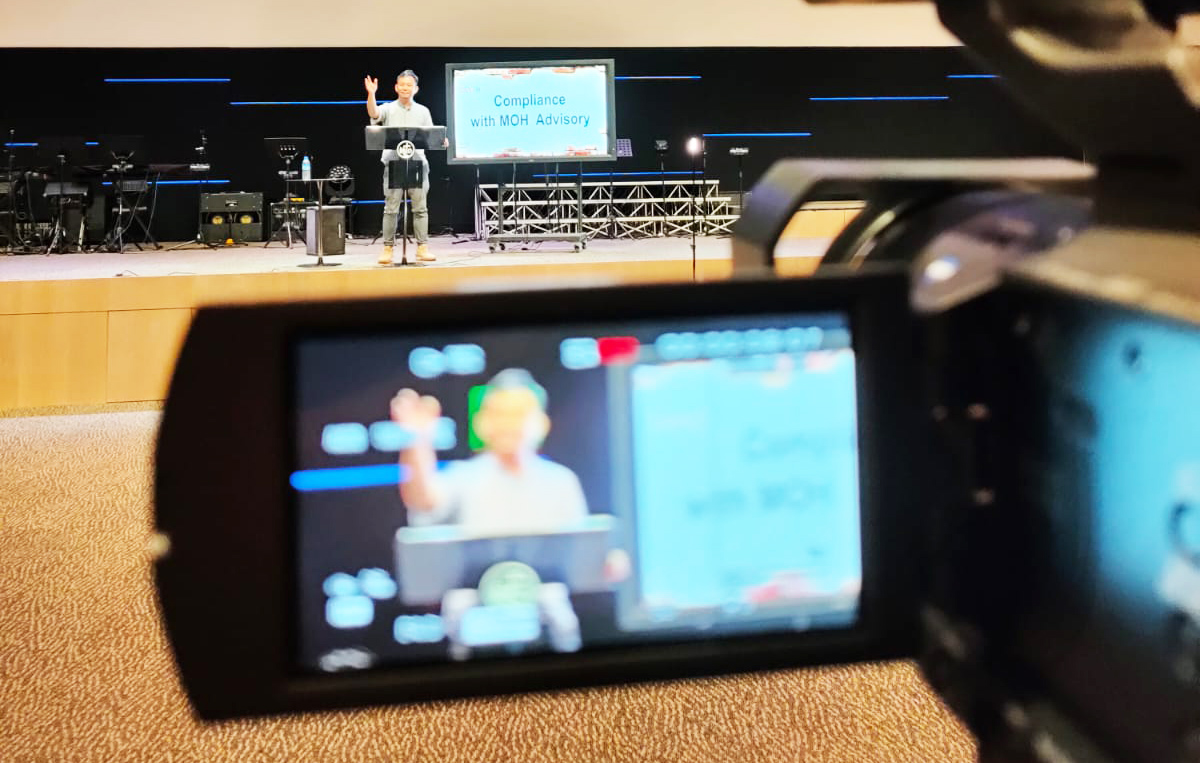 #ProjectPublishPeace
With new regulations forced by the spread of COVID-19, Church services have all gone online, with gatherings now limited to not more than 10 people. However, not all Churches have a) the video crew or b) an available weekday venue to shoot your online sermons.
The Thirst Collective – which includes next-generation website Thir.st and marketplace faith portal Salt&Light – was created to grow the digital dimension of the Kingdom. In this coronavirus-affected season, we're kicking off something we call #ProjectPublishPeace – our little effort to help Churches who need a bit of a hand getting your sermons online. We won't charge a cent!
The name is inspired by Isaiah 52:7, which in the ESV states "How beautiful upon the mountains are the feet of him who brings good news, who publishes peace, who brings good news of happiness, who publishes salvation, who says to Zion, "Your God reigns.'"
(Before we go on, we'd like to acknowledge City Harvest Church, who were first to open up their production facilities to allow churches to shoot their sermons there. Inspiring!)
We will provide (at no charge) …
A cameraman and all the necessary equipment. This cameraman is a longtime Thirst Collective collaborator with many years of experience in mainstream media and working freelance. He's got all the necessary audio and video equipment and he's volunteered to do this for free to bless the Churches!
A church hall in Bedok to shoot your sermon. You have to come here to minimise the set-up/tear-down time. We will not do multiple cuts and edits – you will effectively be preaching "live" to an empty hall.
A final, edited version of your sermon on video. In the interest of efficiency, we will give you a straightforward video – good enough to put online! More elaborate videos will take too much time.
To maximise productivity, we ask that you …
Come prepared. We hope to shoot your sermon in one take! Rehearse at home, then nail it when you're on the shoot!
Come alone. Due to limitations on physical gathering sizes on the premises, we request that you come alone or at most with 1 person accompanying you.
Do not plan to include any visuals. We know many preachers love Powerpoint, but adding in multiple visuals will significantly slow down the editing process.
Send us your verses in your preferred Bible version. We will overlay the passages and verses into the video.
Book your slot early and limit your speaking to an hour at most. We require at least a day to turn around each video inclusive of simple post-processing.
All set? Book your slot!
Drop us an email at hello@thir.st
Include your name, Church, and when the sermon needs to be published
Indicate your preferred 1-hour filming slot on weekdays, 9am-6pm
Our God reigns! Let's bring the world the Good News. Let's publish salvation. Let's publish peace.
God bless!