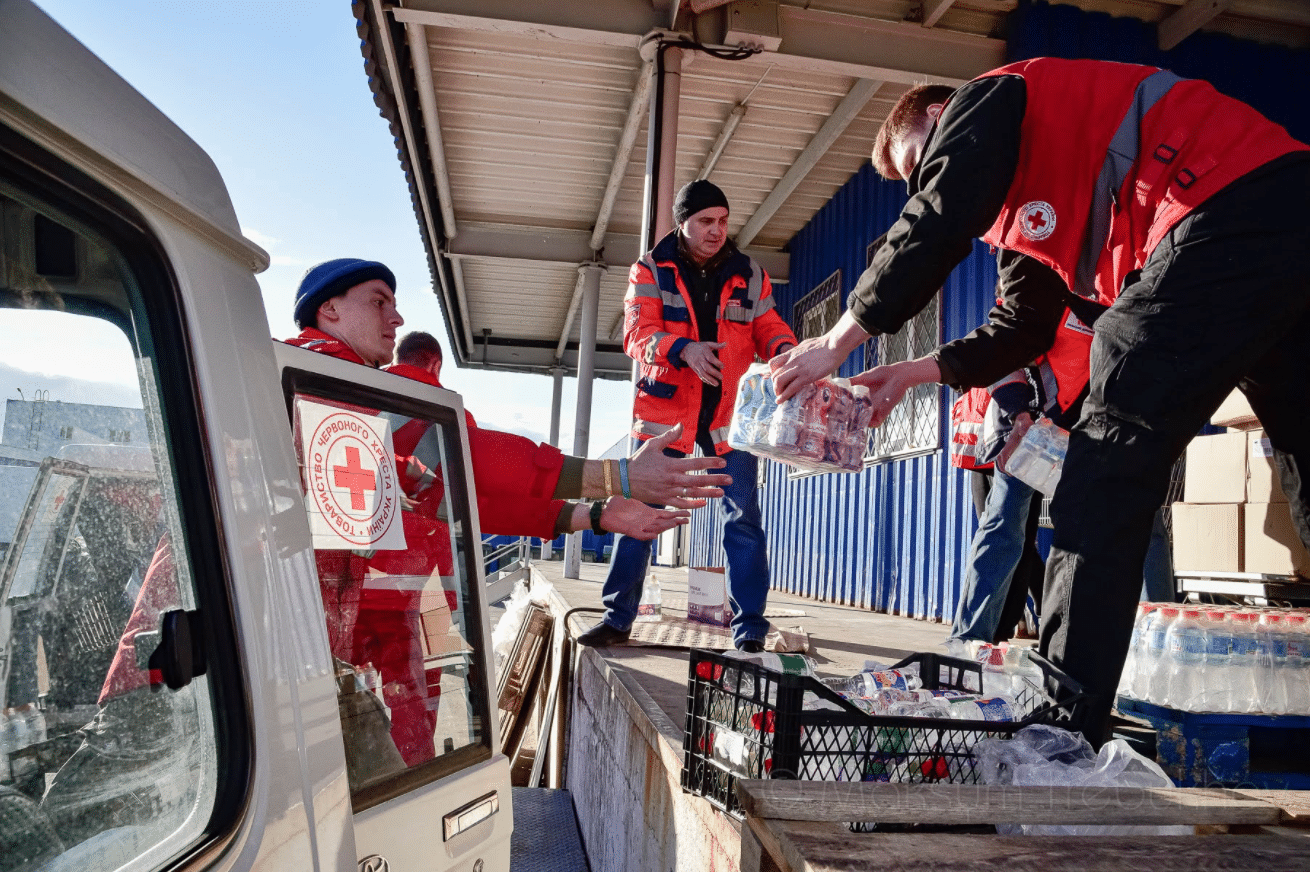 The first tranche of humanitarian aid from the Singapore Red Cross arrived in Ukraine on March 4, 2022. Screengrabs are from redcross.sg unless otherwise stated.
In another blow to the besieged Ukrainian city of Mariupol, an air strike hit a maternity hospital's children's ward yesterday (March 9). The damage was described by the city council as "colossal".
"The destruction is enormous," the council is reported to have said. "The building of the medical facility where the children were treated recently is completely destroyed." 
Responding to the renewed crisis, the Singapore Red Cross (SRC) underscored its commitment to partner fellow Red Cross societies in relief efforts by announcing today (March 11) that it will contribute to a second tranche – valued at SGD2.4 million – of aid to Ukraine.
SRC's first tranche of hygiene and food kits, warm clothing, bed linen, and medicine arrived in the country last Friday (March 4) and is being distributed.
Of particular need and concern are the thousands of people sheltering in Kyiv's train stations and other underground facilities.
Additionally, there are the throngs at border crossing points, anxious to flee the country. Not only is first aid needed there 24/7, but psychological support as well. Red Cross personnel and volunteers in neighbouring Poland, Romania, Lithuania, Hungary and Slovakia have all been activated.
Crumbling healthcare system
Ukraine's hospitals are proving unable to cope with its mounting healthcare needs. Already  struggling before the war began last month (February 24), it was a "chronically under-resourced" system, according to the World Health Organisation, but reforms had been fast-tracked by the Covid-19 pandemic.
With the war entering its third week, however, no longer is there optimism about advancement and improvement.
"This war is brutal and high-intensity. Sending surgical teams to do hands-on medical work will be challenging." – Medecins Sans Frontieres
External help has come from international organisations such as Medecins Sans Frontieres (MSF) – more commonly known as Doctors Without Borders.
Announcing the beginning of its involvement, Christopher Stokes, MSF emergency coordinator in Ukraine, said: "This war is brutal and high-intensity.
"Sending surgical teams to do hands-on medical work will be challenging, but we are actively looking at what could be possible. Even distributing supplies to hospitals will be hard.
"We know it has taken time, but we are scaling up fast, and these are the much-needed first steps as we build our concrete medical response."
Courage, faith and moral values
From within Ukraine, Dr Migovych Rudolf, president of the Christian Medical Association of Ukraine, painted a picture of a medical community on the edge. Speaking to Salt&Light via a Telegram call from Lviv – what he called "a safe place" for now – he said: "It is hard, being bombarded every day since the beginning of the war.
"Things are changing every day and a couple of times a day.
"It is hard, being bombarded every day since the beginning of the war. Things are changing every day and a couple of times a day." – Dr Migovych Rudolf
"Just a couple of days ago we had connections with one of the hospitals in Irpin and yesterday I called because we had prepared boxes with medical equipment and drugs to help them. We had a driver who agreed kindly and courageously to deliver it, because that is a hot spot.
"I called the surgeon I knew there and said, 'Andre, do you need medicine?'
"He said, 'Rudi, we don't need it anymore at all. All the roads are destroyed. Cars cannot go out and go in and the hospital is without electricity.'
"He said the hospital doesn't function at all. The (doctors) left Irpin just walking – 5km or 15km, I don't know.
"They walked away because there are no hospitals there. So, we sent this medication to Kyiv."
He spoke of another surgeon in Kyiv, whose parents lived in a district that was threatened; she took her parents to work with her. "So almost from the first day of the war they stayed in the hospital because they have an underground shelter there, a safe place to stay."
On the question of remaining in the country, Dr Rudolph replied: "Most people will stay because they have courage, faith, moral values.
"It's the same with doctors. Some doctors will stay because of they have deep moral values. Like soldiers – a good soldier is not one who gets a lot of money. A good soldier is one who believes in what's meaningful."
Pray for Ukraine
The International Christian Medical and Dental Association, on behalf of its Ukraine chapter, has posted the following prayer requests on its website:
Wisdom and courage for international leaders
Protection of civilians
Restraint by armed forces
Resources, protection and strength for healthcare professionals responding to the crisis
Care for the injured and support for refugees
Generosity and compassion from God's people
Courage for God's people to advocate and speak up for justice for those with no voice
That God will grant His protection, presence and peace to His people
That God will build His church through this crisis
How you can help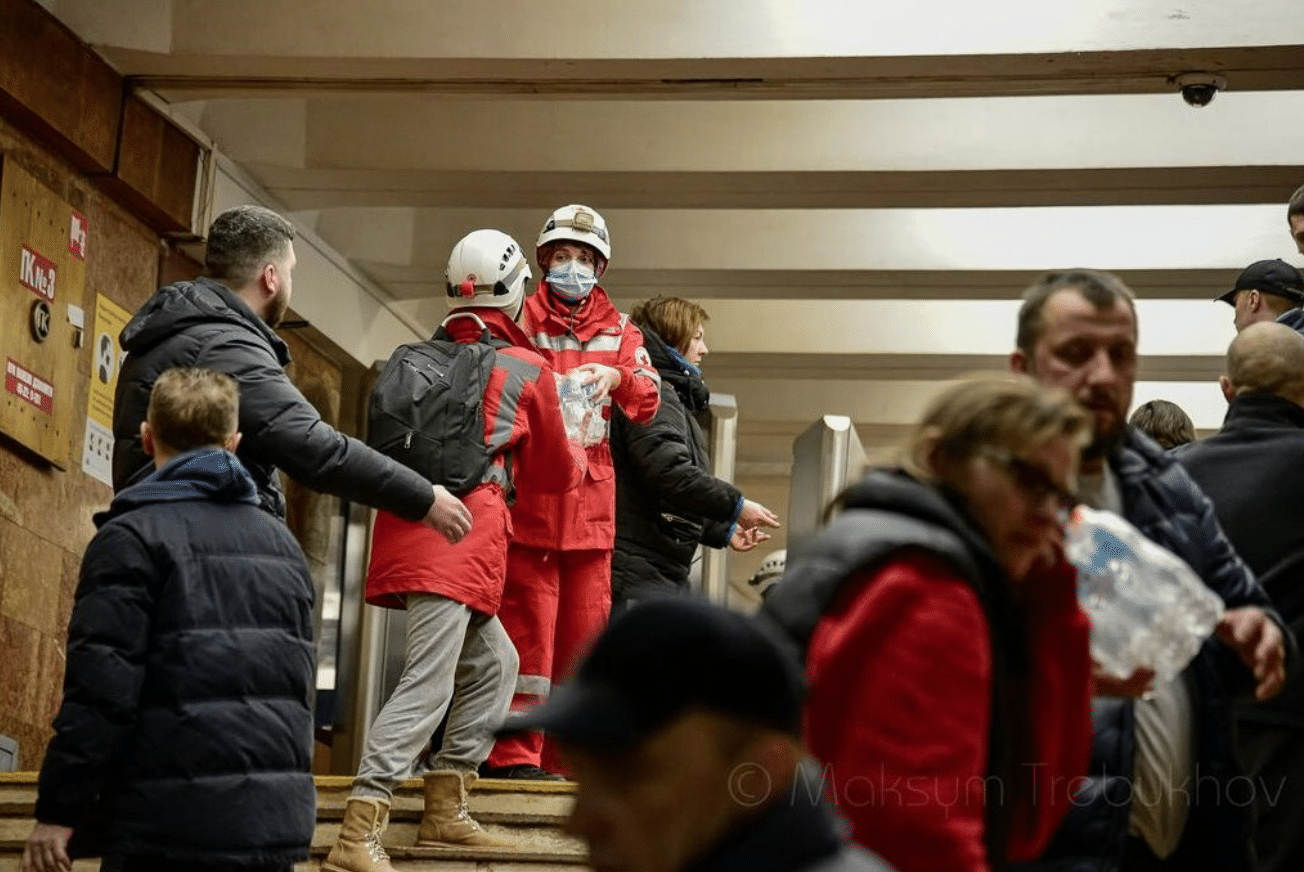 Almost SGD3 million has poured in from Singaporeans and local corporations big and small in response to the Singapore Red Cross' fundraising appeal for humanitarian aid to Ukraine. This has included the Singapore Government's Temasek Foundation's contribution of USD100,000. 
The first tranche of aid, worth USD100,000, was disbursed and arrived in Ukraine last Friday (March 4). A second tranche valued at SGD2.4 million is being prepared.
Benjamin William, Secretary General and CEO of Singapore Red Cross (SRC), called the outpouring of local support "a show of solidarity with the communities suffering heavy casualties in Ukraine".
"The combination of an active and bloody conflict, extreme cold weather and Covid-19 means that for the people in the conflict regions and those who have been displaced from their homes, the days ahead will be a struggle for survival.
"Only through the collaborative effort of many parties, including we in Singapore, can we effectively reach out to meet the needs of the affected persons and communities."
The SRC encourages monetary donations, which would provide it the flexibility to buy needed items quickly from nearby regions that are still unaffected by the war.
The aid that is needed is not limited to humanitarian needs. Rapid Response Units of the Ukraine Red Cross Society (URCS) have been helping fire brigades and the State Emergency Services in repairing buildings and other infrastructure. In the process, they have been able to participate in evacuation efforts and have saved many lives.
To support the Singapore Red Cross' relief efforts in Ukraine, click here to make a donation.
If you have enjoyed reading Salt&Light...
We are an independent, non-profit organisation that relies on the generosity of our readers, such as yourself, to continue serving the kingdom. Every dollar donated goes directly back into our editorial coverage.
Would you consider partnering with us in our kingdom work by supporting us financially, either as a one-off donation, or a recurring pledge?
Support Salt&Light