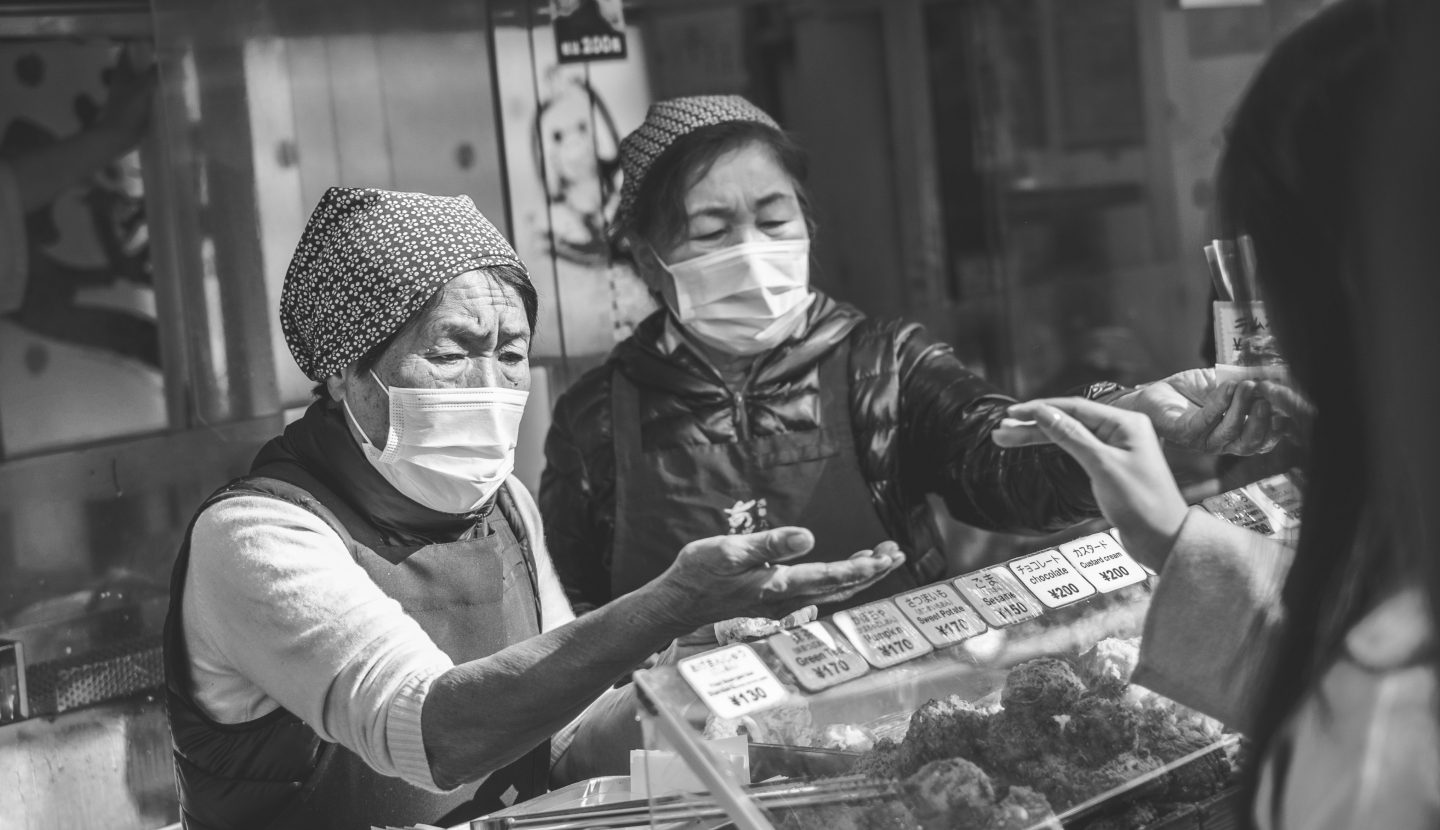 Photo by Jérémy Stenuit on Unsplash.
The health authorities have confirmed that a handful of cases of the 2019-nCov coronavirus have been identified on Singapore's shores.
Experts suggest that the coronavirus, which has claimed dozens of victims with hundreds more infected in China, is likely to have been transmitted from the consumption of animals at a market in Wuhan, in central China.
With 2003's SARS outbreak and the MERS scare in 2012 still fresh in the public memory, many have asked: How should the church respond?
Bethesda Frankel Estate Church released this statement on January 24:
"Whoever dwells in the shelter of the Most High will rest in the shadow of the Almighty. I will say of the LORD, 'He is my refuge and my fortress, my God, in whom I trust.' Surely he will save you from the fowler's snare and from the deadly pestilence. He will cover you with his feathers, and under his wings you will find refuge; his faithfulness will be your shield and rampart. You will not fear the terror of night, nor the arrow that flies by day, nor the pestilence that stalks in the darkness, nor the plague that destroys at midday. (Psalm 91:1-6)
"When we are stressed or afflicted, we do not 'repress' … but 'confess' our dependence on God in prayer."
"Author and Pastor Rick Warren has been known to say that when we are stressed or afflicted, we do not 'repress' and keep it all in or 'express' by lashing out in panic or anger. Instead, the best thing to do is to 'confess' our dependence on God in prayer.
"At any time we appear to have little or no control, we can and should draw encouragement from our Almighty and Sovereign Lord. He is the one who gives us the very breath of life (Genesis 2:7), who sustains all things by His powerful word (Hebrews 1:3), and who commands even the elements (Matthew 8:23-27).
"In Psalm 91, we are reminded that despite danger or disease, we can rest fearlessly in the refuge and embrace of our Heavenly Father. He alone can protect us and provide for all our needs, even as we take responsible precautions.
"So let us spur one another to do our part and to offer up united prayers of faith to our ever faithful God – on behalf of the nations, our government, colleagues, families and ourselves."
Our prayer
"O Lord God Almighty, with thanksgiving for your steadfast love and sovereignty, we humbly come before you confessing our anxieties while submitting our petitions to you. We come united in the Name of our Lord Jesus Christ to pray and intercede this day:
1. That in your mercy and grace, you would miraculously bring about a containment and eventual turnaround to this situation in all affected countries.
2. For continued protection and good health for all as we go about our daily lives – especially the vulnerable young, elderly or ill, and those in the frontlines of essential services – for example, those in immigration, hospitality and healthcare.
3. That you may grant officials at the national and international levels wisdom, competence and favour in research as they coordinate efforts to maintain public health and order.
4. For swift recovery and complete healing for the quarantined in hospitals as well as calm for those in the cities undergoing lockdown.
5. For all of us to continue to abide in our Lord Jesus, show practical love to one another and to look out for our fellow citizens, colleagues and neighbours.
"Thank you that we can come with these requests, knowing that we can 'cast all our cares on you because you care for us' (1 Peter 5:7). Have mercy, Lord, as we pray this in the precious and mighty Name of Jesus, Amen."
If you have enjoyed reading Salt&Light...
We are an independent, non-profit organisation that relies on the generosity of our readers, such as yourself, to continue serving the kingdom. Every dollar donated goes directly back into our editorial coverage.
Would you consider partnering with us in our kingdom work by supporting us financially, either as a one-off donation, or a recurring pledge?
Support Salt&Light