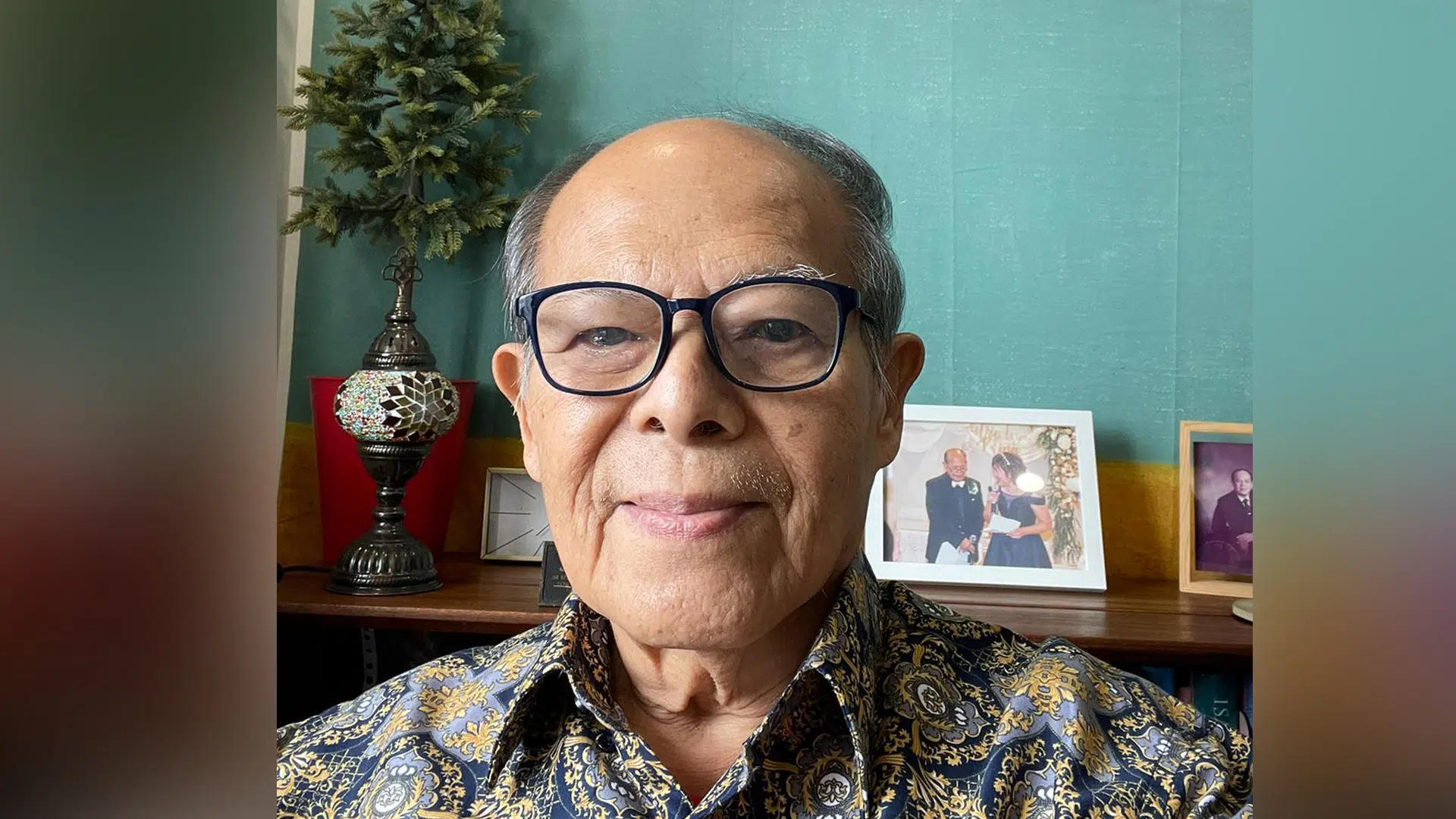 Rev Dr Patrick Lau, who is well-known in the Assemblies of God community as a compassionate and down-to-earth leader, bares his soul in his book, The Pastor. Photos courtesy of Ps Lau.
Trigger warning: This story contains material about suicide that some may find distressing.
---
Forgiveness does not come easily, much less so when a desire for reconciliation is met with sharp and angry rebuke.
Rev Dr Patrick Lau, or more fondly known as Ps Lau, knows the feeling of rejection too well – he grew up with an absent father, with whom he had a difficult relationship.
The 73-year-old church pioneer and respected Christian leader recounts how God saved him from the clutches of unforgiveness and a suicide attempt, and eventually led him to find closure with his father.
---
Growing up, I was not emotionally stable. My dad was not around to give me the strong support that a father would give. Though I was close to my mother and she loved me very much, I still felt quite insecure.
Up till now, I still do not understand why I felt very lonely then.
One evening when I was in Primary 4, I felt restless and just could not understand myself. I felt angry and confused.
In that desperate moment, I took my bicycle and cycled from my house at Upper Serangoon Road to the end of Punggol, which was then a fishing village, about 2km away.
I came to the edge of the Punggol sea, stood beside my bicycle and told myself, "I will jump down into the sea and it will be the end of all my struggles!"
I looked out at the vast open water.
Suddenly, the sea seemed so dark and scary. A foreboding expanse of the unknown stretched out before me. The wind turned chilly as an icy fear gripped my heart, freezing my thoughts of dying out in the darkness.
I immediately lost my nerve and turned around to go home.
I believe that this was God's divine intervention. I am so glad He was there, even though I still did not know Him then.
"I had to explode"
The second time I wanted to attempt suicide was when I had a big quarrel with my dad.
I was in secondary school then and had seen many bad encounters that my brother had with my father. I had also seen some ugly scenes surfacing from my parents' relationship. They were a good couple, but my father was a domineering and authoritative man.
I was not too happy that my father was out every day. He was a hardworking man who left the home at 6am and returned at 7pm, but he was an absent father. He was also a very strict and fierce person. Whenever he came home, all fun activities ceased and the home would become like a military base.
I, on the other hand, being a fun-loving person, looked forward to unity, happiness and love at home. I hated to see disunity in the family.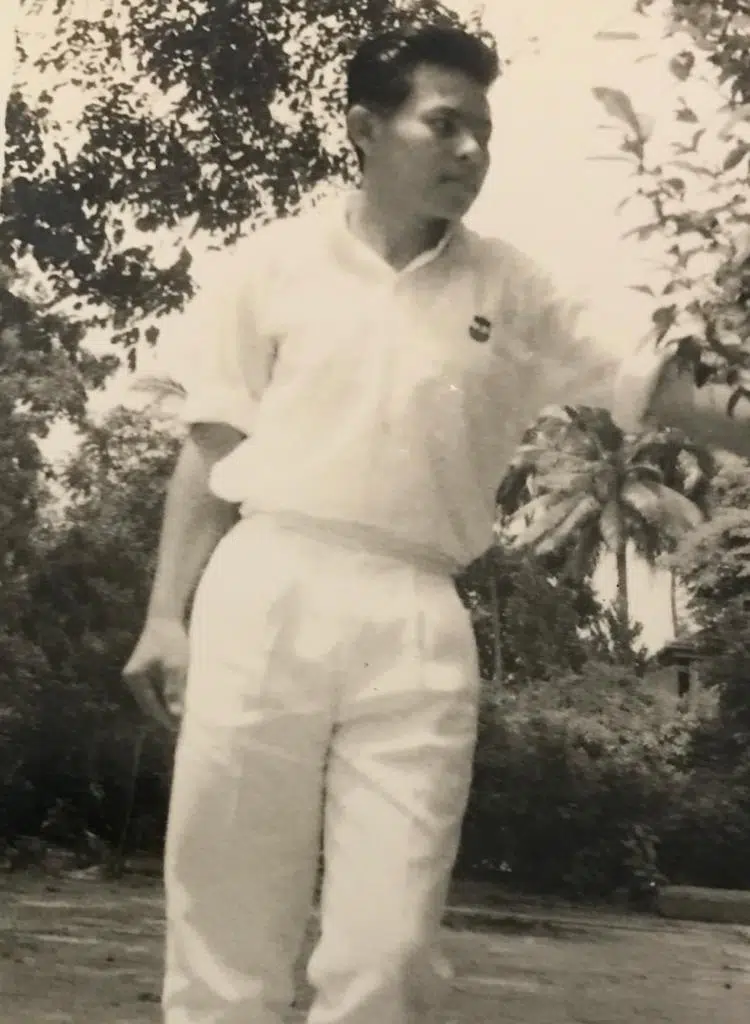 That eventful day, I had a small misunderstanding with my father. At that moment, all the years of frustration, anger over the thought that there was no peace at home, and also the thought that my father was not an understanding person became overwhelming.
I could not contain it anymore; I had to explode!
In that heated argument, I told my father that he was not my father and that I would not call him "Dad" anymore.
He told me likewise that I was not his son and that he would cease calling me his son. I felt angry and ran out of the house. When my brother tried to stop me, I punched him in the stomach.
I continued running across the road, and headed right to the big fish pond about three minutes away. My two brothers ran after me.
Lost in my rage and heartbreak, I jumped into the water and tried to drown myself.
I thank God that my brothers caught up to me and saved me from my irrational act. They dived in and pulled me out of the water.
Again, God was there for me even though I did not know Him yet. My life was almost taken away from this world, but He had a better plan for me.
Wrestling with God
Shortly after that, I came to know Jesus through a student outreach led by Rev Pang Ek Kwan (who was then a teacher working with Truth for Youth Christian Movement, an arm of Bethel Assembly). He became my spiritual mentor and still is one of my mentors today.
I grew fast in the Lord because I was hungry for God's Word and also for the power of the Holy Spirit. I got baptised and eventually became a Sunday School teacher. I taught the Primary 3 boys and girls, and really enjoyed teaching them.
One night, when I was preparing my Sunday School lesson, the Holy Spirit started to speak to me. He told me that I had not forgiven my father.
Up till then, I still hated him and did not talk to him. I struggled throughout the night, and could not prepare my lesson properly.
I sat upstairs (we lived in a two-storey house) till early the next morning which was a Sunday morning. I felt like Jacob wrestling with the angel till daybreak! (Genesis 32:22-32)
Well, the Lord won.
I only wish that he is still alive today. I miss him.
I surrendered and said yes to Him, and got up to go apologise to my father. I came downstairs slowly and quietly, still hesitant but determined to do so. I was rehearsing in my mind how to ask for forgiveness in Teochew.
Now, in the English language, "please forgive me" is a simple and easy phrase to utter. However, in the Teochew dialect, to ask for forgiveness is like coming to a judge to ask him to forgive and pardon you for committing a terrible crime.
I went to the kitchen and wanted to walk into my father's room but bumped into him unexpectedly instead. We were standing face-to-face!
He looked at me with anger in his eyes.
I looked at him and said: "Father, please forgive me."
I expected him to smile, hug me or do something nice. Instead, he shouted: "Go to sleep!"
I felt angry for a while, but was relieved that I had obeyed the Lord and gotten it off my chest. The load of guilt was taken away and I could teach at Sunday School with freedom that day!
Why did my father react that way? Well, I think he really did not expect that apology from me. Also he, being a tough man, did not know how to respond to me.
On top of that, back in those days, fathers did not show the kind of positive expressions of love and kindness that we see today.
Nevertheless, the healing and restoration had started to take place that early Sunday morning. I started to love him. I took him to the clinic when he was ill. I bought food for him and each time when I came home, I called him "Dad".
I only wish that he is still alive today. I miss him.
Healed from bitterness
I regret that my pride and anger prevented me from spending much time with him. He died a few years later.
Even though he did not publicly declare his faith in Christ and the funeral conducted was a Taoist one, I know that he is now with Jesus.
When he was in hospital, several pastors visited him and prayed for him. He was not hostile to that. On his death bed in the former Youngberg Hospital, all the children were around his bed. He spoke to everyone and enquired about their work.
He looked towards the opened toilet door in the room and said, "They are coming!"
When he spoke to me, he asked: "Have you done all that you need to do?"
During his dying moment, he was concerned and wanted to make sure that I was doing my work well as a pastor. I was the last person he spoke to.
Then, he looked towards the opened toilet door in the room and said, "They are coming!" He put his head on the pillow, closed his eyes and then he was gone.
He left in a very gentle and soft manner, not in fear but in joy. I believe he saw the angels coming to take him home.
Thank You Jesus for a hardworking father who worked to bring up ten children. Thank You Jesus for that Sunday morning when I settled that old score with him. Thank You Jesus for a peaceful, reconciled ending with him.
Yes, God was there watching over me and making sure that I came clean with my father and made things right with him.
I would not have been able to teach well, preach well and be a living witness of His transforming power if I did not obey God.
My ministry as a pastor would have been ruined by unforgiveness and bitterness. It would have been impossible for me to stand behind the pulpit and challenge people to love their fathers.
God was there even though I did not know Him. He was watching over me and directing me to fulfil His plan for my life.
This article first appeared in Stories of Hope and is adapted from Rev Dr Patrick Lau's book, The Pastor: Ordinary Man, Extraordinary Journey. To order a copy, please email [email protected]
---
RELATED STORIES:
"God can redeem your fatherhood even if you have thrown it away": Salt&Light Family Night
"Fathers, don't wait till you are dying to tell your son you are proud of him": Veteran educator Peter Tan
If you have enjoyed reading Salt&Light...
We are an independent, non-profit organisation that relies on the generosity of our readers, such as yourself, to continue serving the kingdom. Every dollar donated goes directly back into our editorial coverage.
Would you consider partnering with us in our kingdom work by supporting us financially, either as a one-off donation, or a recurring pledge?
Support Salt&Light