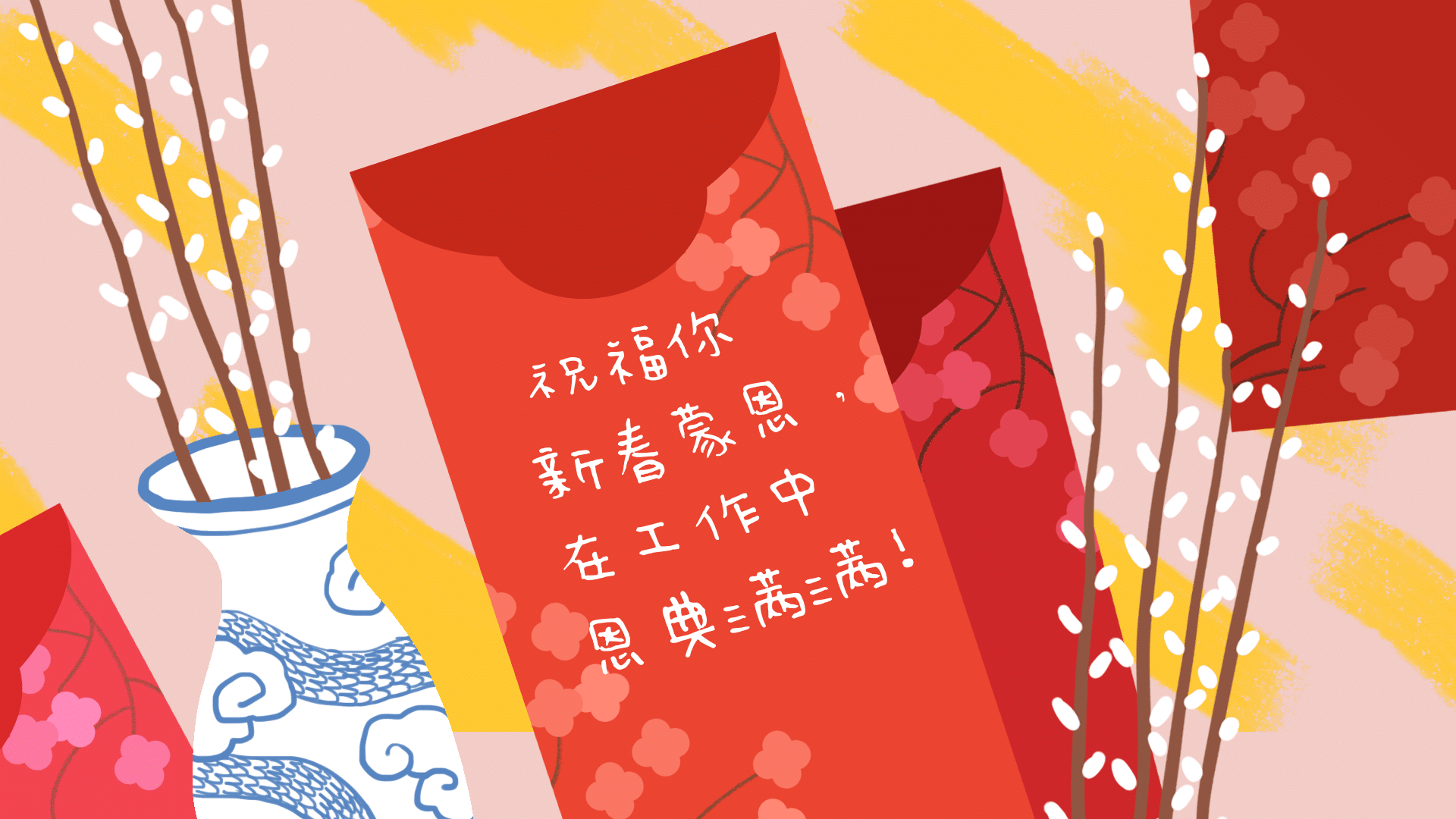 Here's how to include meaningful blessings to your hongbaos for friends and loved ones this Lunar New Year. Illustration by Nicole Chan.
Once again we find ourselves celebrating the Lunar New Year with reunions over video calls and small-group visits due to continuing Covid-19 restrictions.
However, what has not changed is the giving of red packets. Giving ang baos, or hongbaos, is an opportunity to express love and blessing to family members and friends, and appreciation to the hawker aunty, petrol station attendant, refuse collector and postman, even if they are not of Chinese ethnicity. 
Unable to get red packets with scriptural blessings from your church? Or need help with blessings to include with your digital hongbaos?
Salt&Light asked three pastors who preach in Mandarin for meaningful words to bless the different people in your life. Here are their suggestions for blessings you can write on your hongbaos: 
For elders and parents 
Wishing you a blessed New Year! May God watch over you and grant you good health and strength to experience His power and love in the new year.
祝你新年蒙恩!愿上帝看顾你,赐你强壮的身体,在新的一年里经历祂的大能和大爱。
Happy New Year! May God bestow His wonderful love and special grace upon you.
新春如意,神施妙爱,主赐殊恩。 
Wishing you a blessed New Year! May you experience the rich and wonderful moments God has prepared for you in your golden years.
祝你新年蒙恩!愿你在黄金岁月中,仍然活出神为你预备的丰盛精彩人生!
For children and youth 
Happy New Year! May you grow more grounded in the Lord and know more about His plan for your life.
新年蒙恩!祝你在新的一年里更多在主里扎根成长,更晓得上帝在你生命的计划。
May you excel in your studies and receive God's overflowing grace!
祝福你学业进步,主恩满溢! 
Wishing you a bright future and God's blessings year after year.
前程似锦,年年纳福,岁岁蒙恩。
In the new year, I wish you the favour of God in both academic performance and your learning attitude, to glorify His name!新的一年,祝你在学业成绩或是学习态度都取得神喜悦,荣耀神的名!
For friends
Wishing you a Happy New Year with God's special care and grace in your family, work and personal life!
祝你新年快乐,新的一年无论在家庭、工作或个人生命中都有上帝特别的眷顾和恩典! 
Wishing you a Happy New Year, and may God's grace and mercy be with you!
祝你新年快乐,在这新春愿上帝的恩惠慈爱紧随着你!
For colleagues 
Happy New Year! May you have a year of grace and blessing, with God's guidance and care in the workplace.
新年快乐!愿你有个蒙恩又蒙福的一年,在职场中有着上帝的带领和眷顾!
May all your wishes come true, and may your cup and God's grace overflow.
心想事成,福杯满溢,恩典充盈。
In this New Year, may you be blessed and find bountiful grace in your work!
祝福你新春蒙恩,在工作中恩典满满! 
Happy New Year, may God bless everything you do. And the Lord will make you the head and not the tail, and you shall only go up and not down, if you obey the commandments of the Lord your God. (Deuteronomy 28:13)
新年快乐,愿上帝祝福你双手所做的一切,在职场上使你做首不做尾,居上不居下! 
The blessings were contributed by: 
Have a Blessed New Year with your loved ones near and far!
---
RELATED STORIES:
Bring home CNY goodies from businesses that seek to bring home the goodness of God
What if parents use ang baos and reunion dinner to share about God?
"Even through Covid, God showed He can make miracles!": Chinatown shop that shot to popularity for Christian decorations
If you have enjoyed reading Salt&Light...
We are an independent, non-profit organisation that relies on the generosity of our readers, such as yourself, to continue serving the kingdom. Every dollar donated goes directly back into our editorial coverage.
Would you consider partnering with us in our kingdom work by supporting us financially, either as a one-off donation, or a recurring pledge?
Support Salt&Light