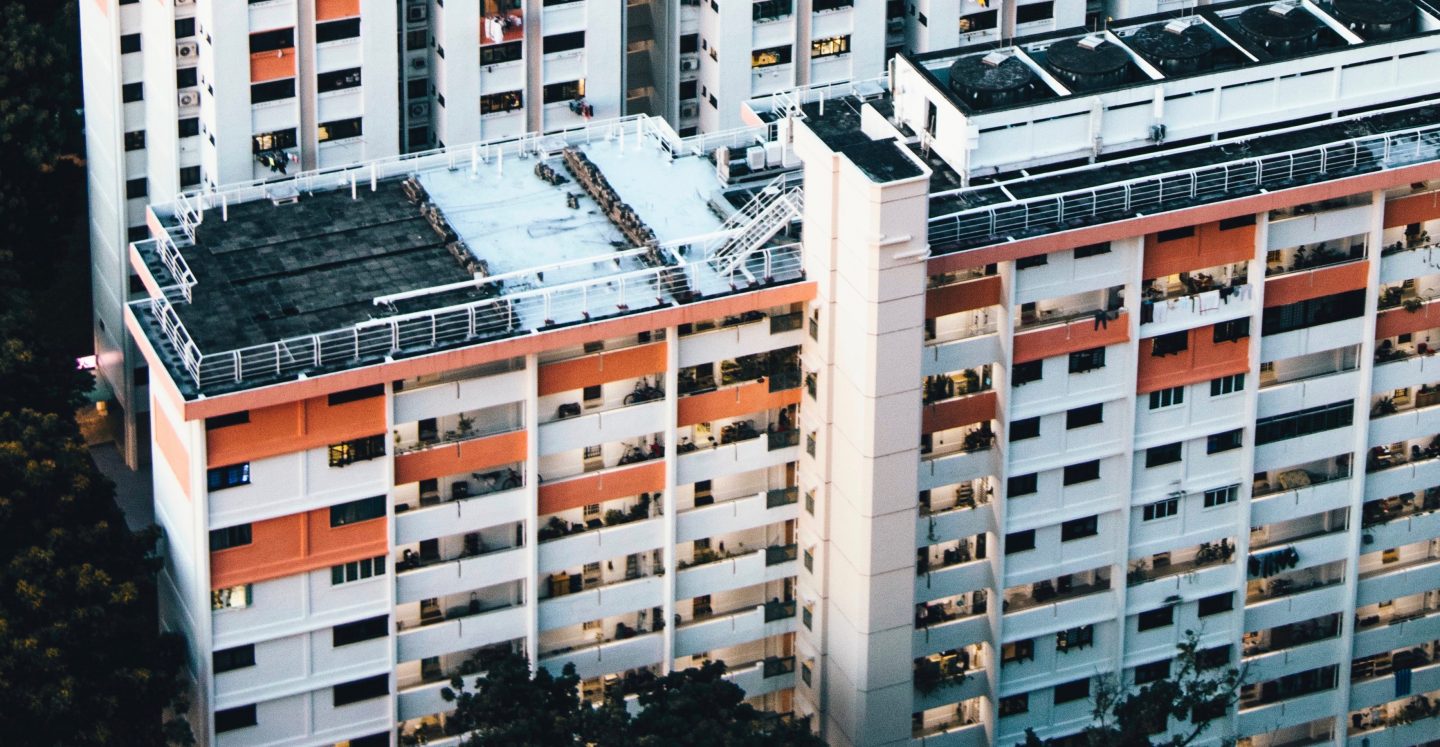 Photo by John T on Unsplash.
As many of us return to the office, cinema, or our favourite restaurant, life in Phase 2 has returned to some semblance of normalcy.
But a survey by Bethesda Care Services (BCS) has thrown up the painful reminder that life is not "back to normal" for some Singaporeans struggling to even put food on the table.
Bethesda Care Services (BCS) carried out a needs assessment survey** in April and May this year for 163 families in the Bedok and Chai Chee area. The results were telling: While the coronavirus pandemic has brought widespread disruption to all walks of life, lower income families are among the most vulnerable and worst hit.    

Life is not "back to normal" for some Singaporeans struggling to even put food on the table.
Mr Lim*, for instance, is the sole breadwinner of the family. As a result of the economic downturn due to the COVID-19 situation, he was asked to take a drastic pay cut.
Unable to manage the family expenses, Mr Lim has started to accumulate debts. To give priority to his children's spending and to cut down on food expenses, Mr Lim and his wife have been falling back on  instant noodles as their regular meals.
Similarly, Mrs Tan*, a sole breadwinner with five children, lost her job due to the temporary closure of the student care centre she was working in. Despite receiving government grants from the Social Service Office (SSO), she is struggling to provide food for her five children and has also resorted to eating instant noodles.
Such are the real-life scenarios faced by those struggling during the current COVID-19 season.
Here are some insights into the survey findings. The top three issues facing families are:
Financial impact from income loss
One of the most significant observations is the financial impact of COVID-19 on the community. A sizeable 62% of respondents highlighted they experienced income loss as a result of the pandemic.  
Mr Lim, above, is one of others who have encountered loss of jobs or significant pay cuts. To further exacerbate the problem with the depressed job market, many feedback the increasing difficulties in finding re-employment or temporary jobs to supplement the household income.
Families going hungry
Of the respondents, 44% said they have insufficient finances to meet household expenditures, with the impact being severe to the point that 24% of respondents do not have sufficient food to eat.  
This is despite the fact that these clients are receiving government grants from the SSO. To illustrate this point, a typical family of two adults and two children may have an average per capita income of $250 to $400 after receiving SSO support.
Significant emotional strain
Mr Ho* is a client of Bethesda Care Services, regularly meeting our counsellors due to depression and anxiety.
He was employed part-time in the hospitality line but lost his job as a result of COVID-19. Consequently, his anxiety and depression worsened as he remains cooped up in his small rental unit.
While the financial impact of COVID-19 has an obvious negative effect, the emotional strain from the pandemic is equally significant.  
Apart from these top three most pressing issues that families faced during the Circuit Breaker period, respondents named parenting difficulties arising from the children staying home for Home-Based Learning (HBL) as another top concern.
While there is some relief for parents with children going back to school as Singapore entered Phase 2 of the Circuit Breaker, some of the issues continue to persist, with anxieties and quarrels due to working from home arrangements and financial strain.
I encourage you to join Bethesda Care Services in extending help to those in great need during this COVID-19 season. (Proverbs 19:17, 22:9, Isaiah 58:10). Even as all of us have our fair share of challenges to overcome this season, my personal conviction is that the most significant thing we can do in life is, not just surviving, but loving sacrificially.
---
* Names have been altered to protect the confidentiality of the clients.
** This survey was conducted among 163 families who are clients of Bethesda Care Services. The article does not suggest that the findings are representative of the population in Singapore.
How you can help
Bethesda Care Services is committed to helping those in need to weather this pandemic crisis and has set aside a BCS Care Grant for families experiencing financial difficulties. Trained counsellors also provide online and onsite counselling for those experiencing emotional distress.
If you would like to donate to the ministry of Bethesda Care Services, find out more here. From 1 January 1, 2020 to March 31, 2021, Giving.sg is waiving transaction fees for donations via its online platform. There will be tax exemptions on cash donations with a minimum of $10.