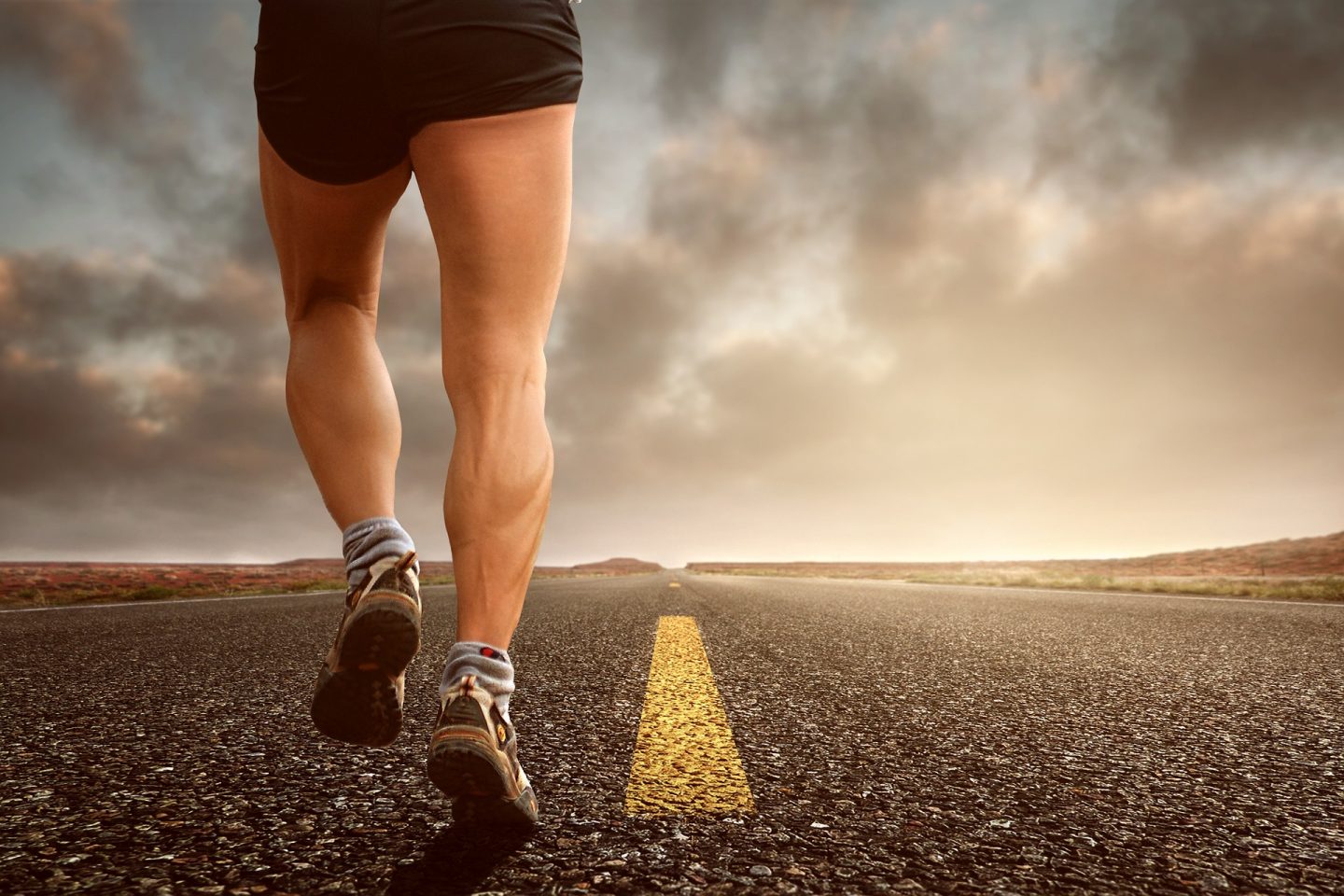 Will God grant you the your heart's desires? Picture by Pixabay.
"Delight yourself in the Lord and He will give you the desires of your heart." (Psalm 37:4)
From my teenage years until marriage, I lived with my parents in a public HDB (Housing Development Board) apartment near the beach. I always found solace in the long jogs by the sea at sunrise or in the wee hours when one would hear only the waves and the wind.
In 1996, when my wife and I decided to pack our bags for China, one of my prayers was for the Lord to provide me a place for my regular jogs wherever we dwelt.
All these years, the good Lord always has provided me a place to jog wherever I went. 
Nowhere to run
There was once when I had to go on a teaching trip in one of the big Chinese coastal cities. The students who invited me were on a tight budget. They asked if I would like to stay in a downtown hotel or put up in student housing near the campus.
God is faithful beyond words, it was not just about giving me the desires of my heart.
Knowing their financial constraints, I chose student housing. And after all, it was only a three-night stay. It turned out not too bad.
The campus was clean and comfortable. The canteens offered good food at great prices. But, there was no place to go for a jog.
I combed the hospital and university apartment complex, looking for a suitable route for my morning runs. I was smacked in the midst of a crowded part of the city, there was simply no path for a jog. I remained hopeful, harbouring thoughts that the public lanes would be less congested in the morning and may even open up a passage.
At 5 am the next day, I was ready and so was my poor student liaison who was tasked to come along. Unfortunately, there were wholesalers and stallholders hawking their produce everywhere on the roads. 
"Lord, it is alright."
Seeing my disappointment, the liaison officer suggested I tried the college track at the sports stadium. I looked at him and thought: "Why didn't you tell me earlier?"
God had given me a place to jog all these years, I should not complain about not being able to run for a few days.
There was indeed a beautiful track at the stadium. People were jogging. But alas, the security guards told us that we had to get a pass, and although I could get one as a visiting lecturer, it would take three days to process the application.
I was quite disappointed.
I recall telling the Lord that it was alright, as He had always given me a place to jog all these years so I should not complain about not being able to run for  a few days (though I did add that some solace in the huge city would be nice).
I packed away my running shoes.
A call from a five-star hotel
That afternoon, I had a call from a Singapore number. 
At the other end of the phone, PC Yap, a friend from my schooldays, cheerfully said, "Hey Lai Yong, guess what? I am in China on a business trip, so I thought to give you a call."
"Never mind the food and the sashimi, is there a gym?"
What a surprise to discover that we were in the same city that weekend and only five kilometres apart! 
Yap was staying in a five-star hotel and I was in a campus hostel with no jogging facilities. Then he said: "Lai Yong, I have a one-for-one deal in this hotel. I get two items for the price of one. Meals, rooms, buffets, breakfast. Come over."
I quipped: "Never mind the food and the sashimi, although I like that. Is there a gym in the hotel?"
He checked and said: "They have a beautiful gym here!"
God's delight
I went over, had a great buffet breakfast and an even better workout at a very nice gym. I was very thankful that our God is faithful beyond words.
It was not just about giving me the desires of my heart.
The Lord's answers affirm us to go on doing what He places in our hands.
I was initially somewhat reluctant about giving a guest lecture at the university. I had thought what were my two-cents worth of words on a campus where libraries overflowed with books and data.
The Lord is not in the business of granting trivial desires – though that is His delight – His answers affirm us to go on doing what He places in our hands, and His showering us with blessings are reminders to give all glory back to Him.
God is good and faithful indeed.
---
This article was first published in IMPACT magazine and is reproduced in Salt&Light with permission.
If you have enjoyed reading Salt&Light...
We are an independent, non-profit organisation that relies on the generosity of our readers, such as yourself, to continue serving the kingdom. Every dollar donated goes directly back into our editorial coverage.
Would you consider partnering with us in our kingdom work by supporting us financially, either as a one-off donation, or a recurring pledge?
Support Salt&Light