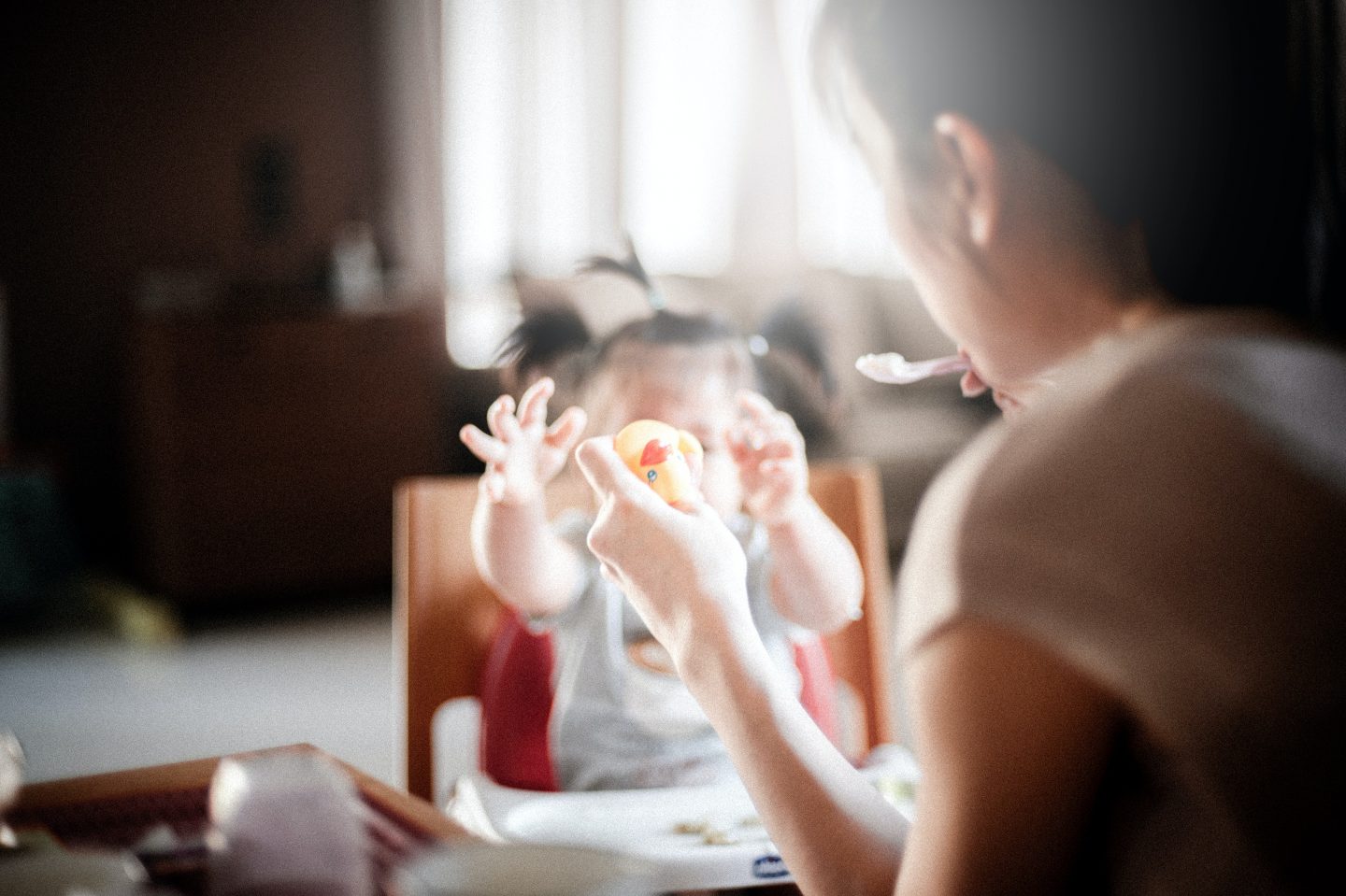 While mums and dads face similar stressors and responsibilities during circuit breaker, the way they respond to the challenges of their parental role tends to different, said Focus on the Family CEO Joanna Koh-Hoe. Photo by Tanaphong Toochinda on Unsplash.
On a regular week day, teacher Christabel Tan, 38, has to conduct home-based lessons for the secondary school class she teaches while helping her two sons who are in Primary Two and Primary Three with their own home-based learning (HBL).
"My husband is an essential worker so he goes out to work every day and I don't have a helper," said Tan.
"Just today, my younger one kept coming to me and poking me while I was conducting a live lesson even though he knows I don't like to be disturbed when I'm teaching.
"He wanted me to submit his work for him."
Scenes like this – parents juggling work-from-home (WFH) with home-based learning (HBL) – are being played out in many households across the island.
Circuit Breaker measures that have confined much of Singapore to their homes since April 7 have created a unique set of pressures unlike anything Singapore parents have experienced.
More Stress, Less Sleep
In survey results released on April 30 by Focus on the Family Singapore from a survey involving over 1,000 mothers, six in 10 reported their stress levels measuring seven or higher. This was up from last year's Wellbeing of Mum 2019 Survey when 52% of mothers reported similar stress levels.
"Mums often feel the pressure to excel in all areas of life, including work, parenting and household management. With childcare and work stressors now heightened by COVID-19, it is perhaps unsurprising that mothers today carry greater physical and mental load in today's extended Circuit Breaker," commented Focus on the Family on the survey results.
Six in 10 mothers reported having six or less hours of sleep per night.
Top of mothers' concerns during this Circuit Breaker period are family health and safety, managing children at home for longer periods and managing both work and home responsibilities.
Six in 10 mothers reported having six or less hours of sleep per night, while three in 10 reported "feeling sad most of the time".
The results are not unrelated. Studies have shown that even partial sleep deprivation has an effect on mood. In a University of Pennsylvania research, subjects limited to four-and-a-half hours of sleep a night for just one week felt more stressed, angry, sad and mentally exhausted. When they went back to normal sleep durations, their moods improved dramatically.
In short, WFH, HBL and Stay Home measures are a stressful combination, noted Focus on the Family.
But why are mothers generally more stressed than fathers?
"Mums often take on more burden, hence their high self-reported stress, and cut themselves less slack."
CEO of Focus on the Family Singapore, Joanna Koh-Hoe, told Salt&Light: "From what our data is telling us, as well as our larger work in parenting, mums and dads face similar stressors in terms of managing work-life balance, children and household responsibilities. However the way they respond to the challenges and responsibilities of their parental role tends to differ. 
"Mums often take on more burden, hence their high self-reported stress, and cut themselves less slack, thus four in five mums experience mum guilt, based on our Wellbeing of Mums Survey 2019.
"About half of the mums in our 2020 survey say they manage both household chores and child care-giving responsibilities mostly by themselves, of whom those who are employed full-time outside the home report the highest levels of stress – 67.4% of employed full-time mothers rated stress levels 7 or higher on a scale of 1 to 10, as compared to an average of 51.6% of mothers with other employment status."
What Mums Want
What mums told Focus on the Family they needed most were emotional support and help with household management.
Nearly half cited their husbands as the main source of emotional support.
Attentive listening and words of encouragement were what most sought, with nearly half citing their husbands as the main source of emotional support. 
Mothers who had spousal support reported lower stress levels and a better outlook on mental and emotional health.
On household management, half of the mothers indicated that they manage child caregiving (51%) and household chores (48%) on their own most of the time.
These findings are not new nor unique to Singapore. Worldwide, women generally do more around the house, even if they hold down full-time jobs. This despite the fact that over the years, men have increased their share of domestic chores.
So what can Singapore mums do to stay sane during Circuit Breaker?
"Different things work for different mums, depending on our stage and season of life and personality," said Koh-Hoe. 
Mothers who are working in various capacities 24/7 may actually need "some mindlessness, not mindfulness, because their brain is at-work all the time", she pointed out.
Salt&Light spoke to mothers with children of various ages, ranging from toddlers to adults, about the things they do to stay centred and emotionally healthy during Circuit Breaker. Here are their "7 Ways to Manage Circuit Breaker Mum-Stress".
Making #WFH and #HBL work for your family: Three dads share their Circuit Breaker strategies
Cooped up with the kids? Focus on the Family offers stay sane tips
"Parents are not short of resources, they are short of networking": Carol Loi, whose Circuit Breaker Zoom chats draw people from several countries
Where to get help for your stress
Focus on the Family Singapore 
Focus on the Family Singapore's team of Family Coaches and professional counsellors are volunteering their time to offer free follow-up consultations for any mum with an urgent need because of COVID-19. 
Mums for Life
Mums for Life has a short video called Tips on Resolving Relational Conflicts that helps husbands and wives talk through their concerns during this time. The discussion, complete with role-play of true-to-life situations, aims to help mothers build support from their spouses.
If you have enjoyed reading Salt&Light...
We are an independent, non-profit organisation that relies on the generosity of our readers, such as yourself, to continue serving the kingdom. Every dollar donated goes directly back into our editorial coverage.
Would you consider partnering with us in our kingdom work by supporting us financially, either as a one-off donation, or a recurring pledge?
Support Salt&Light