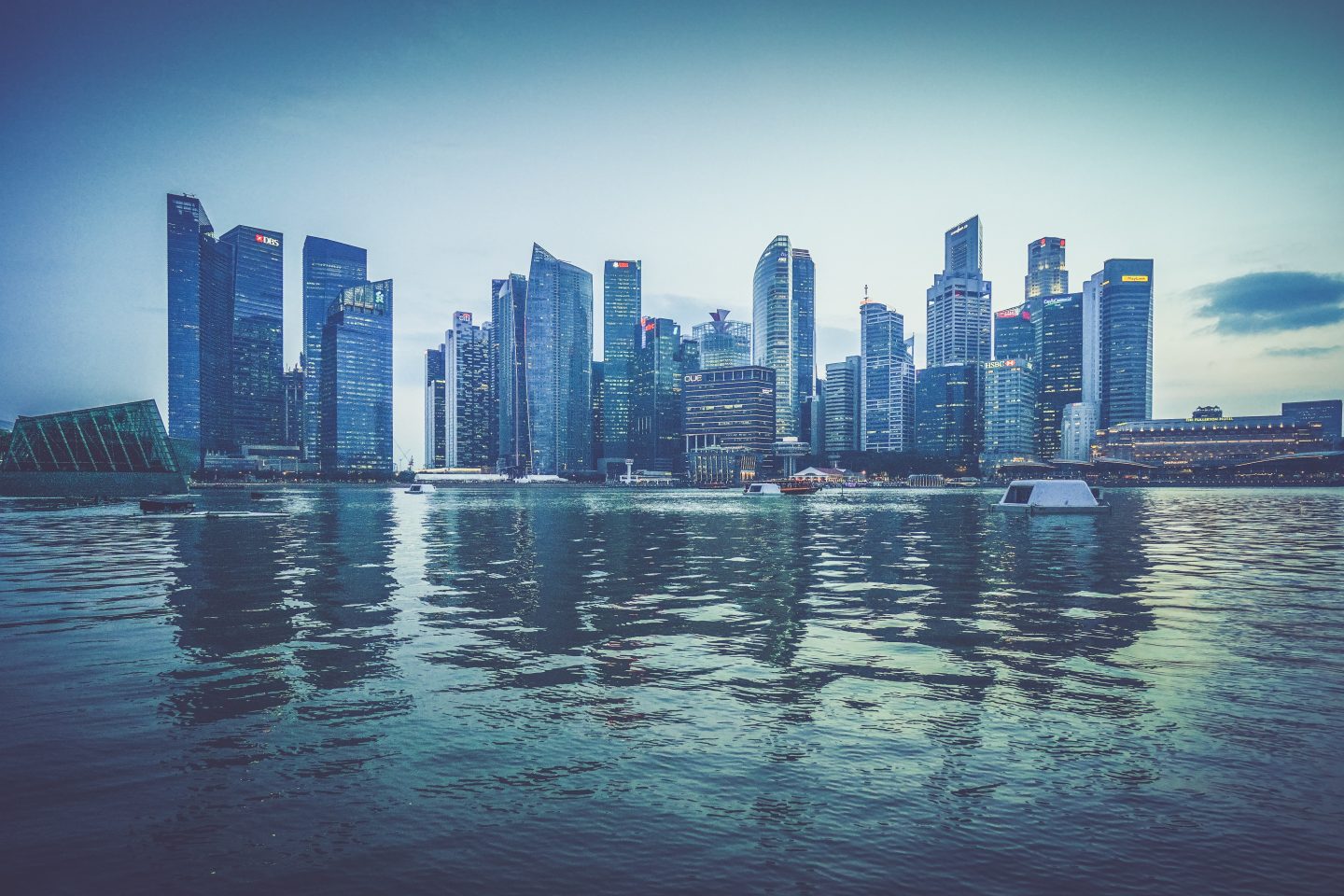 Photo by Mike Enerio on Unsplash
I haven't been on a mission trip in some time. The last trip that I recall was sometime in 2010 to Hatyai, Thailand.
It was such a wonderful experience – one that I will continue to look back upon fondly; moments of deep intimacy with God and the team, seeking His will each day (and moment) for what we should do next and how best to do it.
Last year, my wife and I committed to set aside a portion of our annual leave to doing missions beyond our doorstep.
Things got slightly complicated when we realised in the middle of the year that we were expecting our daughter, which restricted our travel and movements.
But it was this very turn of events that caused me to consider: "Is going overseas the only way for us to participate in mission work?"
Most of us still carry a conventional view of missions that paints a picture of overseas travel, crossing cultures and nationalities, eating different food, speaking different languages.
I've long held that view myself, and as much as we know that missions begins at our doorstep, the notion somehow doesn't resonate as quickly with us.
The marketplace guy
Sometime in the middle of last year, I took a short break from my full-time job to spend a three-month stint with Youth With A Mission's Discipleship Training School (YWAM DTS).
We are all on a mission all the time, each one no less full-time than the other.
It was a bittersweet transition for me to take a sabbatical from work and have a time-out from the marketplace. I found myself suddenly liberated from the demands of working life but thrust into an environment and community of people that I was not quite accustomed to seeing on a daily basis.
Being a missions agency, YWAM is basically made up of (wait for it) missionaries. Most of my DTS course mates were also full-time church workers, and I was amongst a minority who spent their Monday to Friday (and Saturday) working a full-time job in the marketplace and all my other free time in Christian ministry.
As a "marketplace guy", the first few weeks at YWAM was definitely a challenge.
Questions like: "Are you planning on leaving your job to go into full-time ministry or become a missionary?" were in abundance.
I often found myself embarrassed by these questions. They were, of course, well-intended, but left me feeling almost like a second-class Christian – what had I been spending the past five years of my life doing? Did it count for nothing?
In an attempt to give an adequate answer to these questions (and to assuage my own internal conflict), I would answer: "I'm a marketplace missionary."
It sounded confident, but the truth was that it was borne out of insecurity. Faced with questions like these, I grew uncertain of what my role in God's story was, and I was definitely desperately trying to find my place amongst this group of amazing missionaries.
God's agenda
Theologians and Bible scholars have long studied and contemplated the meaning of missions.
The answers are varied, and we are often left with more questions than answers.
I therefore find myself asking: What lies at the heart of missions? 
In my simple and (if I may say) child-like view, missions is essentially this: God's agenda.
And if so, we must certainly accept too that God has an agenda everywhere – not just in the out-of-country locations that often form the "missions destinations" in our mind, but also in our offices, corridors, schools, homes and streets.
We may not realise it but being in this "concrete jungle" does require us to "cross cultures", speak different languages and be "all things to all man" (1 Cor 9:19-23), as do our trips out of the country.
This is our mission field. And as His children who seek to do His will in every arena of life, I dare say that we are all on a mission all the time, each one no less full-time than the other.
The mission field
Towards the end of my course in YWAM, the community gathered to pray for those of us who were returning to our different spheres after the course: Overseas missions, church and the marketplace.
He calls us to partner Him because our mission must be this: To do what we see our Father doing.
By that time, I had learnt to accept and even embrace my role in the story that God was writing. This meant that I had resolved to return to the marketplace and to seek an understanding of the work that God was doing there, to seek the shalom of the very city and office that I had long been placed in.
In every sense, the time of prayer was like a commissioning, a sending out.
Many things were said, but what I remember most was the parting conversation that I had with one of the experienced missionaries.
I had never had the chance to share my thoughts with her before. She came up to me after prayer with a word of encouragement, saying: "You know, Jon, although you are going back to work in your office, you are as much in the mission field as I am – in fact, the ground there in the marketplace may even be much harder."
I have repeated those words in my mind several times, to remind myself each day that I do have a purpose where I am each day, to carry the heart and mind of God to the people I meet and the work I do.
Last week I brought my two-month old daughter to work for a visit. I wanted to show her what I am up to every day. She may not get the full picture yet, but I had an innate desire to reveal my life and work to her and help her understand it, even if it will take years for me to do so. 
I wonder if this is how God the Father looks at us – we think that we are bringing Him with us to work and to the office, but perhaps He is the One bringing us to work with Him. As His children, He calls us to partner Him because our mission must be this: To do what we see our Father doing. And He is always at work, everywhere.
If you have enjoyed reading Salt&Light...
We are an independent, non-profit organisation that relies on the generosity of our readers, such as yourself, to continue serving the kingdom. Every dollar donated goes directly back into our editorial coverage.
Would you consider partnering with us in our kingdom work by supporting us financially, either as a one-off donation, or a recurring pledge?
Support Salt&Light