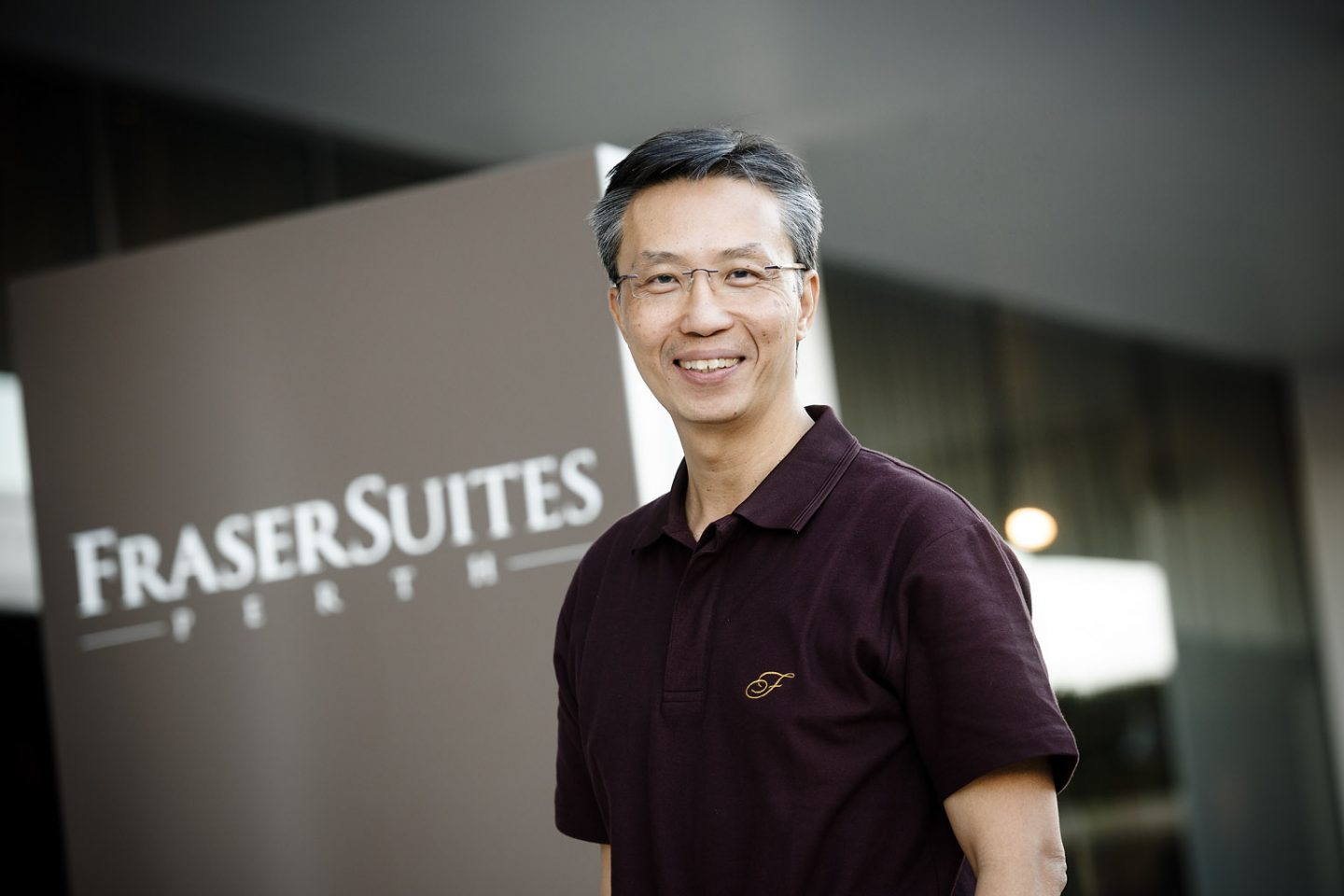 Choe Peng Sum was the first employee of Fraser Hospitality. All pictures courtesy of Frasers Hospitality.
Within the hospitality industry, Choe Peng Sum is regarded as the stalwart who built Frasers Hospitality.  
After leading the company for more than 20 years, Choe announced his retirement as chief executive in February, but he remains an advisor to Frasers Property.
The 58-year-old leaves a track record of having developed Frasers Hospitality into a global brand, with a chain of 150 properties spread across 80 cities worldwide. It is a record that is hard to beat.
But more than the awards and accolades, it is his staff's regard of him as a workplace minister that Choe holds dear. 
Salt&Light sat down with the doyen of the hospitality industry to talk about the faith he brought to his role.
What does it mean to be a workplace minister?
On my birthdays, the staff would give me these huge cards, where everyone writes a greeting. One birthday, a staff member wrote: "Happy Birthday! Thank you so much, you are a pastor to us in the workplace."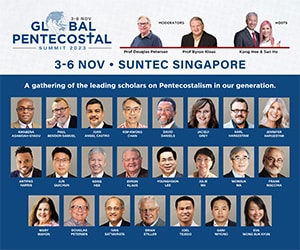 I read it and just stood there for a while, then I whispered: "Lord, thank you so much."
You can be a pastor in church, but you can also be a pastor in the workplace.
"God brings us to our workplace so that we can influence the environment."
In another incident, God told me to speak to this colleague. I didn't know why but I went over and asked how he was.
He's in sales and marketing, a very cheerful guy and a fellow believer. He said: "Yeah, yeah, all's good."
I persisted, asked about the family and again if everything was alright. That's when he broke down; his daughter had been diagnosed with cancer. 
God brought his name up so that we could pray. That's what the workplace ministry is about. 
What is the relevance of faith at work?
God is very relevant. We can bring our work before Him because the ongoing relationship with Him is so important.
As you go through new experiences, and with more responsibilities, it's great to commune and pray.
Philippians 4:6-7 says: "Do not be anxious about anything, but in everything by prayer and supplication, with thanksgiving, let your requests be made known to God. And the peace of God, which surpasses all understanding shall keep your hearts and your minds in Christ Jesus."
When I look back in my journal, I am wow-ed to see God's hand in every decision, difficulty and crossroad. That's how relevant He is.
Can you give an example of how Philippians 4:6-7 came through for you?
We were intending to buy a property in Beijing at a time when the market was overheating. 
The Beijing authorities wouldn't allow foreign investments then and required any property purchase of over US$100 million to be made through Beijing.
We met with the best consultants and our lawyers. After major deliberations, the consultants suggested that we list the purchase in Tianjin instead. (Tianjin borders Beijing municipality). They also advised us to break up our purchase of the mixed-development property into two separate deals – buying the shopping mall and the hotel separately. That way, each property would be below the US$100 million price tag.
Everyone in the room thought it was a brilliant idea but I had an uncomfortable feeling about it.
I excused myself and found a quiet cubicle to pray. 
When I got the answer, I went back to the meeting.
"What we need to know in business is in the Word of God."
I told the team we would list the purchase in Beijing.  And we would purchase the property as a whole unit and will not break it up into two. 
The expressions on the consultants' faces read: "He's going to lose this deal." You could tell they were rolling their eyes in their hearts.
A little after six months, we got the news that the purchase was approved.
But more than that, a year later, the authorities clamped down hard on those who had bought properties in Beijing but listed them elsewhere. They were fined and had to pay back taxes as well.
If I had listened to the consultants, I would have had to pay many millions in back taxes.
Some may say this is pure coincidence. But it's never a coincidence. God is in control. He doesn't say pray to me only about the big things, but anything and everything, by prayer and supplication.
How do you bring Christian principles into your management? 
A lot of what we need to know in business is in the Word of God. He brings us to our workplace so that we can influence the environment.
"Christians should not just flow along but make a positive influence at work."
When I was still at school, the Lord had asked me: "What kind of boss do you want? One who always scolds, breathes down your neck and constantly tells you what to do? Or a boss who trusts, encourages and helps develop you?"
I said: "Lord, definitely a boss who encourages and looks at my positives rather than my negatives."
So, when I lead, I try to see the positives and encourage. This is the Golden Rule in Matthew 7:12. 
Frankly speaking, you can always find fault and focus on the negatives and breathe down necks. Or you can choose to look at your staff's positive points and build them up.  
When you hire the right people and empower them, they will take the initiative and can come up with even better ideas.
"We have to drive results, we need to move, but we don't have to make people suffer for that."
As a leader, I need to give clear directions and set clear goals.
If the staff makes errors, I have to provide an environment for them to try, fail, and then try again. 
This is the difference Christians can make – to be a positive influence, not just flow along, but to make a difference in the work environment.
Where a Christian leader is, that's where God should be present.
What do you think is God's purpose for Christians in leadership?
I think it's a calling that God will make clear to each individual.
Christian leadership is to influence the atmosphere and to allow the freedom of worship. God has put Christians in leadership to make certain decisions; we need to step up and take responsibility.
Leaders can lead based on biblical principles to create a different atmosphere.
For example, Matthew 5:5 says the meek shall inherit the earth but the world says the aggressive, the assertive, or the powerful will inherit the earth. No one except God will say the meek, the humble, will inherit the earth.
If we can be that, we have influenced the environment. We have used Kingdom principles that are opposite to the world's wisdom. God uses the foolish to shame the wise (1 Corinthians 1:27-29). And if we work in His power, people can tell.
While we may want to be meek, our bosses may want us to be more aggressive. How do we stand up to that?
I believe that God will bring results.
Meekness is not about having low standards. We need excellence. (1 Corinthians 10:31)
Results are more powerful than words. I have seen that when God gives the calling to lead, He will also provide the grace.
Now, having said that, meekness is not about having low standards. We need excellence.
1 Corinthians 10:31 says: "In whatever we do, whether we eat or drink, we do it all to the glory of God." 
God will give the grace to be a servant leader, to be meek and yet produce results. At the end, everyone will know it's not you, it's God. 
God will make a way. When others see, they will say God's hand is with you. I think that is the testimony we can have.  
Where do you get your inspiration and business strategies to lead the company? 
It comes with spending time with God. 
When I face issues at work, I take half a day's leave. I bring my notebook and spend time with God in the outdoors. I'll read the Bible and have conversations with the Lord. Most times it's not an audible voice but you get a sensing (Jeremiah 29:13). 
We tend to be so busy and get caught up with work. But if we take time, God is there for us. I'm not saying that God is an ATM (automated teller machine), but sometimes what we do not have is because of what we do not ask.
Does God also point out when you are on the wrong track?
Many, many times. We were planning to list the REIT (Real Estate Investment Trust) and I was pressing the people because of deadlines.
No one except God will say the meek, the humble, will inherit the earth. If we can be that, we have influenced the environment. 
One morning, while doing my quiet time, God reprimanded me from Proverbs 27:23. God spoke to me: "Know well the condition of your flocks, and give attention to your herds."
I took that to mean the condition of my staff, and I felt God asking if I knew how they were.
That morning, I called them in, one by one.
They had all been working hard without complaint. But as I talked to them, the tears just flowed because of the pressure they were facing.
I realised I was driving my team too hard. It also showed that God's heart is for the people, not just the believers. Christian leaders are put into position to look after our flocks. 
That taught me a big lesson: We have to drive results, we need to move, but we don't have to make people suffer for that.
You launched Frasers Hospitality Trust, the first global hotel and serviced residence trust to be listed on the SGX. Was that a God idea?
Our team was working towards the listing when the bank president flew in from London to meet with us. And he tells us: "It's not the right time to list and if any other banks tell you to do so, they are lying."
He then went on to present many charts that showed a weakened economy.
After the bankers left, we just sat. What do we do now? I told my team: "I don't know what to do but I think we should just fast and pray."
Around the table, they all agreed. Even the non-Christians were saying: "Ya, ya, I think we better fast and pray." Sometimes I think it's okay to be honest.
After a few days, the whole team met again and they unanimously agreed: "Let's do it!"
When we listed in 2014, we were 21 times oversubscribed. 
It's definitely God, it's not us.
If you have enjoyed reading Salt&Light...
We are an independent, non-profit organisation that relies on the generosity of our readers, such as yourself, to continue serving the kingdom. Every dollar donated goes directly back into our editorial coverage.
Would you consider partnering with us in our kingdom work by supporting us financially, either as a one-off donation, or a recurring pledge?
Support Salt&Light